6 things you should know about your cooling system tips, Home HVAC service guide, Property check advice
6 Things You Should Know About Your Cooling System
4 Apr 2021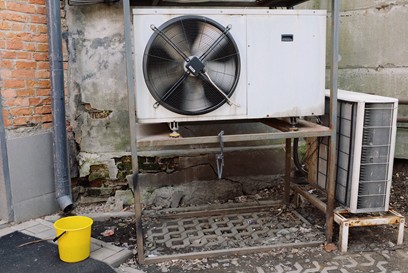 Air conditioning systems are a great addition to a household. This can especially be said for all those freezing days, as well as for the scorching hot summer ones. Of course, if you are an owner of such an aircon, you already know all of this. But, do you know how to take care of your HVAC unit properly? Are you aware of the tweaks that can boost your cooling systems' energy efficiency?
If the answer isn't a strong yes, well, you have come to the right place. If your HVAC is working properly right now, then this article will help you to ensure that it stays that way. If you are having any troubles with it, well, you'll learn about possible solutions. In any case, you will leave this article knowing 6 things that you must know about your Cooling system.
1.   Maintenance is the key to a long-lasting cooling system
There is a reason why maintenance is the first thing that we'll talk about in this article. The reason is that it all boils down to maintenance when it comes to cooling systems. It's understandable to overlook these things from time to time. The problem is, if you keep doing so, you are probably going to end up with even more chores and unnecessary issues. That being said though, avoiding those things is easier than you might think.
There are some things that you can do by yourself and we'll talk about that a bit later. On the other hand, it's a good idea to have your system checked by a professional from time to time. In general, it would be best if you were to schedule your HVAC service twice a year. Once before summer, another time before winter. This way, you will be certain that your HVAC system will be in top shape in periods when you use it most.
2.   Filters are important – always change them regularly
Filters are essential to the quality of air inside your home. Opting for good filters means choosing an allergen-free home. Now, if you aren't being careful and happen to forget to change them regularly, you might experience some problems. If extensively neglected, your filters can do more harm than otherwise. At some point, they tend to get blocked by the buildup of all that went through them.
That means that your energy bills are going to rise, for starters. Secondly, consider the fact that the buildup in question contains a whole lot of different things. A pretty bad scenario would include one in which your filter gets moldy. More on that later! But the worst-case scenario includes pathogenic growth. And nobody wants any of that, so – make sure to change your filters regularly!
3.   Negligence can lead to mold and more
So, we have already mentioned mold. Well, this aspect requires its section as it is important for you to understand why this should be avoided. Most people tend to think about mold as an ugly nuisance, but it's more than just that. The biggest problem with mold lies in the fact that it is incredibly unhealthy.
Consider the fact that your HVAC blows the air out. Now imagine what that does to the quality of air in your home if the filter is moldy. Spores that get blown out, especially if we're talking about black mold, are really dangerous. This is especially true for those that have allergies or any chronic disease that affects their breathing. So, avoid mold at all costs!
4.   Misuse of your HVAC can lead to a spike in your energy bill
The efficiency of your HVAC heavily affects your energy bills. How this works is by your HVAC having a baseline of the energy that it uses. Now, if there are any problems with your system, the probability is high that you'll try and crank up the settings. Not only that, but your system is indeed going to require more energy to do the same amount of work when it has optimal energy efficiency.
What this means is that if you want to avoid high energy bills, you should be taking care of your cooling system. And if you do realize that your bills are rising for no apparent reason, maybe it is time to get your cooling system checked by a professional.
5.   Thermostat – what is it and how does it boost your unit?
Many of the things that we talked about are intrinsically connected to your cooling system. There are some things that you can do in order to boost the efficiency of your unit indirectly. One of the best ways to achieve that is to install a thermostat. It will help you boost the efficiency of your HVAC system exponentially. The main reason for that lies in the fact that a lot of times, your unit is working more than it needs to in order to achieve the desired temperature.
The way in which the thermostat helps is by constantly adapting the working power to the temperature in the room. You get to set the temperature manually, and you can even program the thermostat further. For instance, you can set it to reach a certain temperature at the time of the day that you find suitable. This will allow you to enjoy a pleasant room temperature without any percentage of energy gone to waste.
6.   The reason for a lack in efficiency may be out of sight
People regularly tend to overlook the importance of the external part of your HVAC system. This ultimately leads to problems that are caused by that exact part. It may be out of sight, but it is equally important as your filter and the parts inside your home. So, what should you do to ensure that your external part of the HVAC is taken care of?
Go out there and look for debris of any kind. It may be in or around your HVAC. Accumulation of leaves, sticks, grass, or anything similar ultimately leads to blockage. This kind of blockage can reduce the working efficiency of your system. If that happens, the probability is high that you'll have a spike in your energy bills.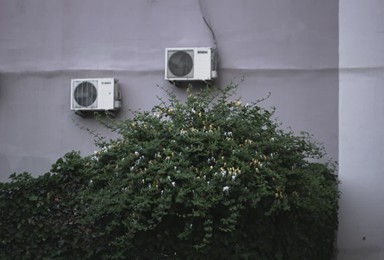 In the end, all it takes is some research and vigilance to ensure that your system is a long-lasting one. And in most cases, the things that you could and can do are quite simple. With all the benefits that they ensure, there is no reason for you not to make sure that you're ticking all the boxes.
Ultimately, you have bought your HVAC in order to get the most of it. So, now you know how to do so, all it takes is to act on it. With a little bit of effort, you are going to enjoy the comfortable temperature in your household for a long time!
Comments on this guide to 6 things you should know about your cooling system article are welcome.
Air Conditioners Articles
Air Conditioners Posts
How can HVAC estimate software save time and money
When You Have Your HVAC Unit Replaced
What are the benefits of air conditioning services
True cost of poor HVAC maintenance
Building Articles
Residential Architecture
Comments / photos for the 6 things you should know about your cooling system guide page welcome