6 major pitfalls to avoid by using a real estate agent, Southern Maine property selling advice
6 Major Pitfalls You Can Avoid By Working With A Real Estate Agent
August 26, 2023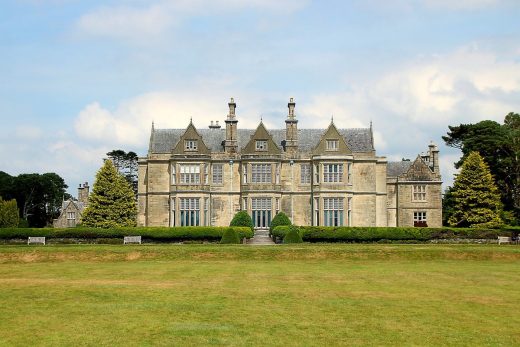 6 Major Pitfalls You Can Avoid By Working With A Real Estate Agent
From complicated paperwork to nerve-wracking negotiations, the real estate journey is fraught with potential missteps. Just ask anyone that has gone through the process of buying and selling. They might tell you the whole thing was exhausting. Or they might tell you it was the greatest experience ever. What can make a world of difference between a great experience and one people would rather forget could be whether or not they worked with a real estate agent.
Have you considered avoiding a real estate agency and simply listing your home yourself or trying to purchase a home on your own? Perhaps you wanted to save on the commission fees. That is one common reason people set out on their own and choose to handle real estate transactions themselves. However, this might not always be the best solution. In fact, it can lead to some pretty poor outcomes. In this article, we go through six major issues that may arise when you decide to work without a real estate agent.
Navigating the Complex World of Paperwork
Let's face it; if legal jargon were a foreign language, the real estate industry would be at the center. Contracts, disclosures, and forms, there isn't any shortage of. Without a doubt, one of the biggest headaches of real estate transactions is the massive amounts of paperwork you'll have to fill out throughout the journey. For example, if you want to put a contract on a home, how would you do that? You could look up legal documents in your state and hope that you get it right.
But, with so much on the line, like hundreds of thousands of dollars, you wouldn't want to do the paperwork wrong. You also don't want to be locked into purchasing a home that ends up failing an inspection, and you no longer want to. All of these things will need to be taken into consideration.
The Pricey Predicament of Overpricing or Underpricing
Understanding the real estate market is one area a Southern Maine Real Estate Agent really gets it right. They know comparable house values. Do you? If you don't, you could end up paying too much for a property. Likewise, if you're putting your home on the market, you could be selling yourself short. Set the price too high, and you risk scaring away potential buyers faster than you can say "open house."
A skilled real estate agent possesses the magic formula, a blend of market knowledge, comparable sales data, and intuition that allows them to hit the pricing bullseye. With their help, you can avoid the dreaded overpricing-underpricing and stride confidently into the fair market value.
Emotional Rollercoasters and Impartial Negotiations
With most real estate transactions, some negotiations will happen. This is, of course, dependent on the market. Sometimes there's room for negotiation; sometimes, there isn't. But do you really want to talk yourself out of the best deal possible? Absolutely not! For that reason, it's important to have a real estate agent by your side who can advocate on your behalf. They will talk to the other real estate agent and make sure that you are getting a great deal.
Market Insights: The Crystal Ball You Don't Have
Predicting the real estate market is like trying to forecast the weather in Missouri—virtually impossible for any weather person to do. With their market insights, you'll be better prepared to make informed decisions that could save you from sinking in stormy market seas. More than likely, your real estate agent will have a great deal of experience with buying and selling homes in the area. This gives them great insight into the market. They'll also understand the financial pitfalls that can be going on currently. For example, the interest rates are sky-high. They can also direct you to homes that meet your criteria and fall within the price range you're looking for. If they don't, you may want to look for a new real estate agent.
The Time Vortex: Showings, Listings, and More
Time is money. In today's age, we are all feeling that more than ever. And nowhere is that truer than in the real estate world. Between showings, inspections, and handling listings, it's easy to feel like you've fallen into a time vortex where minutes turn into hours and days evaporate into thin air. A real estate agent is your time-traveling partner throughout the entire process. What they can help you do, in most cases, is understand the process and make it go faster. They can coordinate appointments and ensure hours aren't lost in the abyss.
Legal Labyrinths and Closing Complications
Congratulations, you're almost at the finish line of buying or selling a home.  However, the path to closing can feel like navigating the most confusing and elaborate maze ever. Title searches, inspections, and legal hurdles are all in the way between completing your real estate transaction. A real estate agent serves as your guiding light through this maze, ensuring all the i's are dotted, and t's are crossed. They'll work closely with legal experts to ensure a seamless journey to closing, saving you from last-minute surprises that could leave you dizzier than a rollercoaster ride.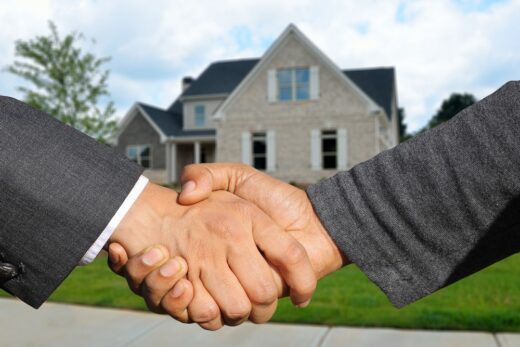 Final Thoughts
In conclusion, embarking on a real estate adventure without a professional real estate agent is like setting sail on a vast ocean without a compass. And why would you want to do that? Unless you like the feeling of being overwhelmed and lost, we highly recommend looking for a local real estate agent that you gel with. Ask yourself, do you get along with this person? Do they understand what you need? Or do you feel like they could care less if you are in the home of your dreams?
The great thing about real estate agents is that there are quite a few. This is mostly true in larger areas. So if you've contacted someone and felt like they thought you were just a number, move on. Request help from someone else. When it comes to selling a home, you'll want to make sure that they have your best interests at heart and not try to sell your home quickly for less than it's worth.
Comments on this guide to 6 Major Pitfalls You Can Avoid By Working With A Real Estate Agent article are welcome.
Real Estate Agents
Real Estate Agent Posts
5 signs that you hired the wrong real estate agent
Finding the best real estate agents
Real Estate
Real Estate Posts
10 Mistakes To Avoid When Investing In Real Estate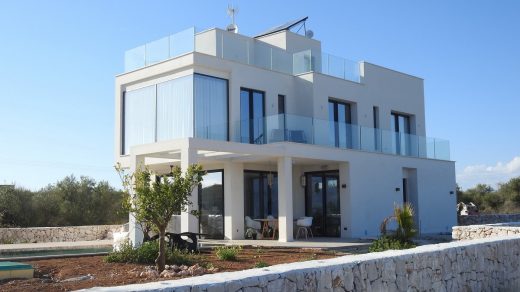 9 Must-have Features for Real Estate App Development
Property
Residential Architecture
Comments / photos for the 6 major pitfalls to avoid by using a real estate agent advice guide page welcome