6 ideas to transform how you work guide, AEC digital modeling advice, Construction social media
Future Proofing Your AEC Career: 6 Ideas to Transform How You Work
3 February 2022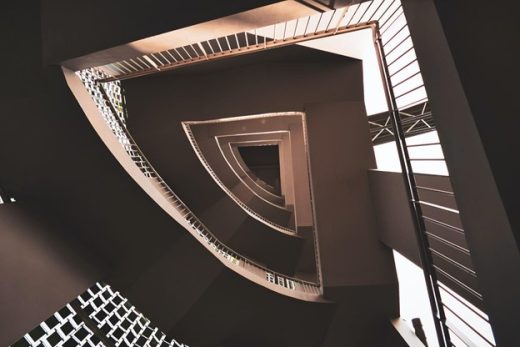 photo : Wesley Pribadi on Unsplash
The past year brought a host of changes to the world and the AEC industry. New rules and regulations as well as new technologies reshape the way people work. Expectations of consumers have changed, but so have the priorities of working professionals. This has left many adults hungry for a career change.
As exhilarating as it is to leave a job that isn't right, recalibrating your career in the current market isn't straightforward. The increased use of new technologies shaping working and recruitment processes has impacted the AEC landscape.
Whether you're looking for new stomping grounds or looking to stay the course in your current position, we've put together some AEC career advice with our six tips on how to navigate change in a career and transform how you work.
Look at the Field
The AEC field has undergone a large-scale shift away from paper-based methods to digital in the past two years. This shift has been accelerated by the pandemic. Where only a few years ago digital tools were optional, now they are common practice. Many AEC companies have permanently adopted digital project management tools, file sharing programs as well as digital modeling and inventory tools because of the benefits to collaboration and productivity.
The increase in the use of digital tools and an improved technological infrastructure such as remote servers has also led to policy changes in business, making it easier and more acceptable to work from anywhere. Recruitment and automation of operations has been affected too- resumes now have to be tailored to make it past the digital filters for them to land on a hiring manager's desk.
The best way to get an accurate understanding of the changes in the industry relevant to your job is to look at job advertisements and to follow other professionals on social media for AEC career advice and inspiration. Ideally, try to find people whose position you aspire to. To learn more about how to get hired you can follow hiring managers and recruiters who specialize in your field. This will allow you to build an accurate picture of the current market.
Take Stock of Your Skills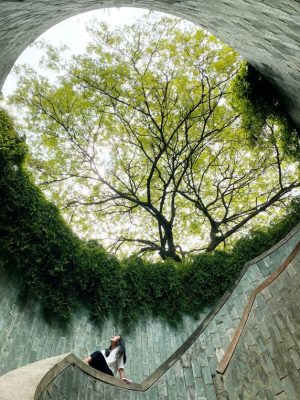 photo : Chris Barbalis on Unsplash
Once you have gotten a feel for what employers expect, it's time to take inventory of your skills. Analyzing your strengths and weaknesses can help you here. It's important to be honest with yourself to determine which areas you excel in and which areas still need improvement.
Once you have pinpointed your weaknesses, you can develop a strategy to level up in these areas, be it through additional training or by going for positions that would help you grow the skillset in the right direction. This can lead to more creative career steps than you might have thought of before.
Tap Into Your Network
It's virtually impossible to get a job that you didn't know existed- and in the AEC industry just like in many other industries, SMEs only advertise between 30-80% of jobs that they are hiring for. The other jobs of this hidden job market are filled by people from existing networks- be that social networks such as LinkedIn or through word-of-mouth recommendations.
When you're in the process of putting your feelers out for opportunities, put your existing network to work by making your desire to grow known. This allows your network to respond, seek out and provide you with information that you didn't have access to before.
Drawing on your network doesn't only help in finding a new job, it could also mean finding a mentor or collaborator. As most people within one industry will cross paths again, it's worth approaching the building of your network as a long-term investment that might show dividends only in years to come.
Learn New Skills
What if you've assessed your skills and find that you don't measure up? There are a plethora of opportunities to help you build your skillset. You can customize your training to work around your existing schedule and budget to suit the goals that you're working towards.
Training opportunities could range from improving the basics like improving your numeracy and literacy skills to training in soft skills like customer service, negotiating, and time management. On the other end of the spectrum are training courses in highly specialized skills such as CAD, mastering foreign languages as well as pursuing traditional higher education qualifications.
A good starting point for specialized skills is the MOOC list, a list of all free university courses and certifications offered internationally that span all subjects and include courses with universities such as MIT and Stanford. If you do decide to enroll in a paid course, it's worth remembering that any new skill you learn is an investment in yourself.
Be Open to Opportunity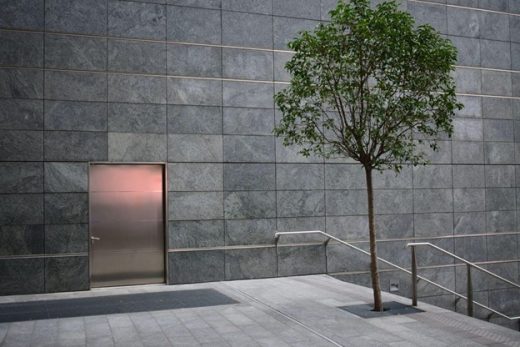 photo : Kelvin Han on Unsplash
Scientist Louis Pasteur said, " Chance favors the prepared mind". A mind focused on opportunity can help accelerate your career growth. Although it might be difficult to find the additional energy after job hunting or applying for programs, it's important to also create a mentality that allows opportunities to come to you.
Being open to opportunity requires you to challenge your preconceptions about where these opportunities might come from and to stay patient, as new avenues might arise organically through connections and even through your existing place of work. Timing is everything, and when the right moment comes and you're prepared, you'll be able to grasp the opportunity with both hands.
Embrace Where You Are
It's not necessary to move to a different company to make a career change. Sometimes the best way to start is by making the best of the position you're in. Unless you have exhausted your options with your current employer, you can even keep using the same skillset that you are using currently and still initiate significant change by opening the channels of communication. Having open conversations with employers or colleagues as well as taking on feedback from others can help you grow into the position you want over time. It could also help you take on more of the type of work that you find satisfying.
Conclusion
The AEC industry has seen drastic changes accelerated by the pandemic and its effects on the way people collaborate and approach their careers means that new technologies have changed the way people work.
With more technology comes greater freedom and openness for employees to work from anywhere, but it also fosters reliance on technology and overt and hidden social networks for recruitment. You can leverage your existing skill set, network, training opportunities, and position to start immediately working towards growing your career.
If you are looking for advice on the changing landscape of the AEC industry, look to companies like Bizop, a marketing agency that continuously identifies market challenges, to help you navigate post-pandemic changes within the industry.
Comments on this guide to 6 ideas to transform how you work article are welcome.
Home Design
Home Improvement Posts
Warm Up Your Living Room With These Decorating Tips
Home renovation and roof replacement estimate tips
Ultimate checklist for renovating your home
Building Posts
Residential Architecture
Island Rest, Isle of Wight, England, UK
Design: Strom Architects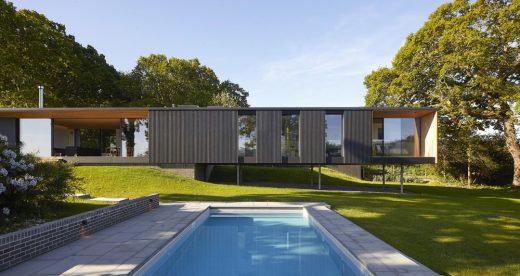 photos by Nick Hufton, Al Crow
Island Rest Isle of Wight Residence
Comments / photos for the 6 ideas to transform how you work advice page welcome