Trusted Plumbing Repair Service Advice, Real Estate Sales Tips, Property Guide
5 Ways You Should Prepare Before Calling a Plumbing Repair Service
4 Nov 2019
Whether you're a DIYer or someone who prefers to let the experts take care of things, you might find yourself in need of a plumber. There are many plumbing issues that are just too tough to handle on your own.
The more you prepare yourself for the service call, the better your chances of having the plumber make a speedy and effective repair. Follow these tips and you may be able to have a more affordable and better experience.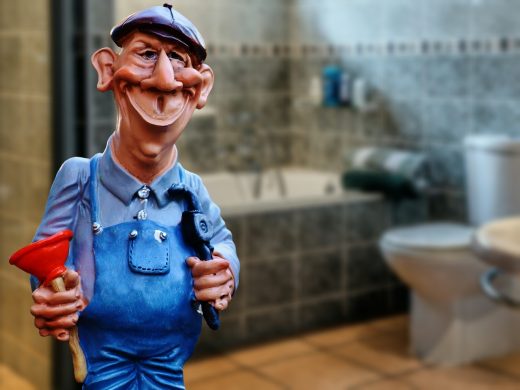 image courtesy of article provider
1. Determine Whether or Not There's an Emergency
Most plumbers have emergency repair lines. However, emergency repairs cost more money than regular repairs. Before making the phone call, determine whether or not your plumbing is in a state of emergency.
Consider what would happen if you wait to get service. Would water leak onto your floors? If you have a serious leak, the water could cause mold and other damage. To prevent this cost, you should be willing to pay the emergency rates for a repair.
On the other hand, an annoying leaky faucet could wait for daytime hours. You will save money by waiting a few days for a plumber. That said, every service provided must cover such requirements. Also, considering that professionals must have all the certifications that prove their aptitude. This plumber London strongly advises doing a thorough search because they are the only ones who can give you a guarantee of their work.
2. Do Your Own Investigation
It's also important to thoroughly check your home for other plumbing troubles before calling a professional. You could have other issues, and you might as well have the plumber resolve them while they're in your home. If you don't address the problems now, you'll have to tackle them in a different service call.
In the end, this saves you money. Plumbers charge you for the time it takes to travel to your home. If you have a plumber make multiple trips to your home, you'll end up paying for those trips. To save money, have the plumber take on all of your plumbing problems in the same visit. Additionally, you might prevent a minor issue from needing an expensive fix. For plumbing services in the Totonto area check out plumber Mississauga.
3. Clean Up the Work Area
The more time a plumber needs to spend preparing an area for work, the more money they will charge you. To make the plumber's work go faster, you should prepare the area.
This means looking at the area and determining what would get in the way of repairs. If you have a leak under your bathroom sink, open the cabinets. Are they loaded with cleaning supplies and toilet paper? Those could be a hindrance to the plumber and make the job take longer. By removing them, you decrease the time it takes to make a repair and lower your bill.
You should also keep the floor clean, giving the plumber easy access to the areas that need work. It doesn't take you much time but it can save you money. With an estimated median income of $54,432, most Los Angeles residents can benefit from the savings.
4. Research Plumbing Companies
Not all plumbing services are qualified to tackle your plumbing system. Before hiring someone, do some research. Find out who has a good reputation in your area. Additionally, look into the licenses, certifications, and insurance status of the company.
Without a license or insurance, a plumbing company could put you and your home at risk. They also might not have the experience needed to get to the root of the problem. Rather, they might put a band-aid on a serious issue.
5. Make Some Calls
Finally, you should call a few of your top choices. Find out about their rates, experience, and availability. Pay close attention to their customer service am communication. If possible, avoid working with a company that comes across as unfriendly and disinterested.
LeadingEdge Plumbing has been helping Los Angeles residents with their plumbing issues for years. Call us today to learn more.
Comments on this guide to 5 Ways You Should Prepare Before Calling a Plumbing Repair Service – home improvement projects advice article are welcome.
Plumber Posts
Signs You Need to Call a Plumber
How to Find the Right Sunshine Coast Plumber
How to Know If a Plumber is Good
Great Ways to Market Your Plumbing Business
Building Articles
International Competition for the Development Plan of the Old HANGLAS Site, South Korea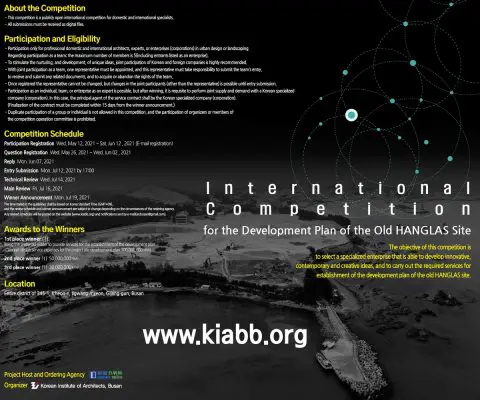 Old Hanglas Site International Competition
Comments / photos for the 5 Ways You Should Prepare Before Calling a Plumbing Repair Service page welcome