5 things to consider when designing your dream home guide, Home Styling Tips, Online Decor Advice
5 Things to Consider When Designing Your Dream Home
15 Feb 2021
Being a property owner is a lifetime achievement for many people. While it isn't always smooth sailing and often involves a lot of bureaucracy, the effort is worth it once you are all settled into a place of your own. Having a property that is designed to your own unique specifications is also incredibly satisfying and can afford one a real sense of ownership.
However, for those looking to build their dream home from scratch, it is important to be very mindful of certain requirements. Building a house is no simple task. In addition to the financial investment, homeowners also need a lot of dedication and patience as the process is rarely fast. Here are a few of the most important things to consider when building your dream home: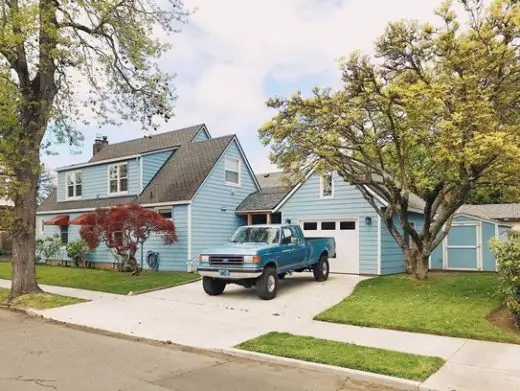 Photo Credit: Zachary Keimig (Unsplash)
5 Things to Consider When Designing a Dream Home Guide
Your Budget
Before you embark on a large-scale building project, it's a good idea to draw up a budget. Renovations don't come cheap and there are always additional expenses that crop up along the way, so you should have some cushioning available within your budget. Bear in mind that you don't necessarily need to do all your building work at one time. It is possible to build the main parts of your home and have plans to extend when finances allow. For many, it makes financial sense to develop a dream home over a longer period of time. Working alongside a professional firm such as Dion Seminara Architecture is a wise move as these types of companies have the experience to tell you what is realistically possible within your particular budget.
The Practicalities – Putting Family First
When you start thinking about a dream home, it is easy to get caught up looking at those fancy interior decorating magazines for inspiration. However, it's really important to remember that this isn't just a show home, it needs work in practical terms for you and your family. For example, if you are an avid cook with a family that enjoys gathering in the kitchen, then it makes sense to invest in this part of the house. For families with children, having a child-friendly outdoor space should be a priority. Furthermore, if you plan on accommodating an elderly relative or a family member with disabilities, then their needs will need to be accounted for within the home design too.
Balance Your Sense of Style With Functionality
Naturally, anyone designing their dream home wants to add their own unique touches to the property. However, it is really important to balance aesthetics with your lifestyle priorities. For example, you might find the minimalist look appealing, but ask yourself how practical it is, especially if you have kids or enjoy entertaining. Establish your priorities before you start choosing design features for your home. Furthermore, be careful not to overlook the importance of storage solutions for the home. The show homes featured in magazines rarely accumulate for all the clutter a family accumulates over the years.
Take an Active Interest In the Building Process
Even when you're ready to give the thumbs up for building work to start, it is important to be actively involved and follow up on the progress of your renovations. It's always best to speak up if you notice there is something you aren't one hundred percent happy with and get it sorted ahead of time rather than leaving it till the point when building work is complete.
Roll With the Punches
Speak to anyone who has had building work done on their property or had to deal with service providers. Chances are, you'll hear a few horror stories about how things didn't quite go to plan. Rarely does building work happen on schedule, even when you've planned things meticulously.
Delays sometimes occur due to the availability of materials or the contractors discovering certain structural issues as they begin the work on your dream home. Keep your stress levels in check by learning to expect the unexpected. You'll soon see that going with the flow will make the process a little easier.
Building your dream home is a truly exciting prospect and has the potential to be rewarding when the project is complete. However, it's important to factor in certain practicalities alongside your personal capacity to take on such a monumental project. You can almost guarantee there will be some stressful times along the way, but if you've carefully thought things through and have some professional support to help you along, you will be highly likely to be satisfied with the end product.
Comments on this guide to 5 things to consider when designing a dream home article are welcome.
Home
Residential Architecture Articles
Wind Vault House
Design: Wallflower Architecture + Design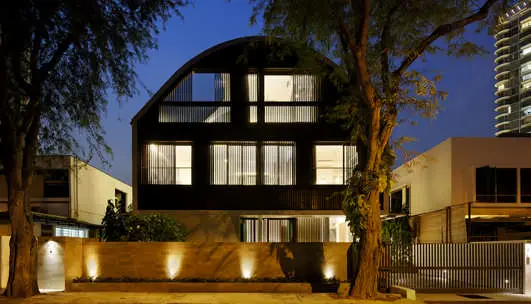 photo : Jeremy San
Wind Vault House
Property
Property Interior Design Posts
Furnishing for a Luxurious Interior
Most essential elements of every house
Cool Design for House Renovating
Comments / photos for the 5 things to consider when designing a dream home advice page welcome