Solar Panels Advice, Clean Energy Tips, Electricity Bills Saving, Architectural Design
Building a House Extension in the UK: creating more living space
2 June 2020
The property market has been bumping along since the Brexit debate with a rather cautious feel to it but the outbreak of Coronavirus takes things to a new level.  With worldwide recession looming, the prospect of moving house certainly does not look very appealing but if you are bursting at the seams and need more space, why not consider an extension?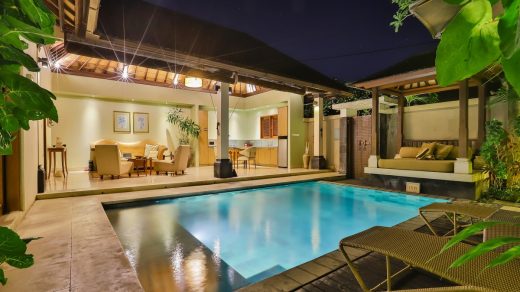 Building a House Extension in the UK
An extension to your existing property will allow you to capitalise on all the things you love about your home and wouldn't want to leave behind on a house move.  Create that extra space you have always dreamed of.  Choose styling which complements your current interiors or breaks with tradition.  An extension will allow you to completely refurbish your home to reflect changing needs and will add on a nice uplift in its value as well.  So, if its more room you need then avoid the expense and hassle of moving particularly with such economic uncertainty and stay put.  Grow your current home organically with a new extension.
What do you need to consider for a home extension?
The first things most people consider when they are looking at a home extension project are the styling ideas.  You might already know the rooms you want to add or extend but this is the time to think creatively to maximise the benefit the extension will add to your family life plus increase the value of your home.  Here are some popular ideas to get those creative ideas flowing: –
Two-storey extension – if you are thinking of a single-storey extension then you might be surprised to learn that adding an extra floor won't necessarily double the price. A two-storey extension can add rooms both upstairs and downstairs and you will get proportionally more value for money as you can increase the available surface area for the same cost per square metre and the same roof costs
Wrap around extension – this can extend space in two or three rooms on the ground floor and is a great choice where there is a limited garden or it would be difficult to build a two-storey extension. Wrap around extensions can look really sharp and stylish with a contemporary property but also work well with period and character homes as they can impact less on the overall style of the building
Glazed link extension – sometimes it can just be hard to hit on the right design for some houses particularly old properties so why not consider what is effectively a free-standing extension which is connected to the house by a glazed link? This can solve the problems of building onto the back or side of the house and allow you to create something sympathetic and stylish which is then linked with a glazed connecting section styled to suit the two structures
When you are contemplating home extension ideas, you don't have to create entirely new rooms, you could just reconfigure what you have and make it work better.  A kitchen can be extended to produce a dining area or a larger utility room and a lounge transformed into an open plan living area with a glazed wall or doors. This type of reorganisation can be just as effective as adding on new rooms to the existing house.
Only extend if you need to and it makes sense, not because everyone else in the street is doing it – there should be a clear imperative and a constructive plan centered on what you are trying to achieve.
Whilst you might have fallen in love with a particular style of extension, it could just be the design that really doesn't suit your home.  Styling and choice of materials are crucial to create a blended outcome.  A new extension can be a contrasting architectural design statement and break with the styling of the main house as long as the final finished effect is complementary. A good architect can help you achieve the extension of your dreams whilst keeping the extension and the house as one holistic entity.
Don't pick the biggest extension you can just for the sake of it.  You may lose valuable outside space and end up creating something cluttered and crowded and overlooked by your neighbours.  Try and keep an extension proportional to the main house and in context with the other houses if you are on an estate, in a terraced row or semi-detached.  It should always be that quality wins out over quantity in terms of added space.
If you are looking for inspiration then take a look at Pinterest, there are hundreds of ideas here to get you thinking.
Building Timelines
A simple rear extension will usually take around three to four months from start to finish and a two-storey extension on average approximately five to seven months.  These timelines are from the digging of the foundations through to the final decoration and do not include the time taken to agree the plans and obtain planning permission.  Most extensions are usually built from the outside in.  The foundations are created followed by the external structure and then when this is in place, the external wall of the house is broken out when there is a degree of weatherproofing to protect the interiors.
Click here for a fantastic 'mini-guide' from the planning portal.
Costs
On average, a medium-sized extension will cost between £26,000 and £34,000* but there are a lot of variables to take into account.  How you fit out the accommodation can impact hugely on price – an extension to your living area will cost far less than a newly fitted kitchen or an extra en-suite bedroom.  And the choice of materials can make a significant difference – natural slate instead of concrete tiles for the roof, exposed reclaim wooden beams instead of a plasterboard ceiling. 
You could even source a timber frame extension. The sky is the limit when it comes to what you can spend so set your budget and make this clear to both your architect and builder.  Your location in the UK can also materially impact on the cost; urban areas and cities are generally more expensive than rural areas and London is usually the priciest of them all.
*Cost Data: https://tradesmencosts.co.uk/extension/
Alternative building options
There are different ways you can add space and value to your home other than a straightforward rear or side extension: –
Conservatory or Orangery- their popularity just doesn't seem to fade and the current fashion is to opt for a solid tiled roof which gives you all the advantages of lots of natural light without any of the disadvantages sometimes associated with conservatories
Garage conversion – a garage conversion gives you the option to create a mezzanine floor or even two floors if there is sufficient height – these can make a compact self-contained annexe or open plan studio for a home business or home working
Loft conversion – still one of the most popular options and great use of existing redundant space. Depending on the amount of headroom, there are some simply great ideas around including beautiful Velux windows which convert into small covered balconies, the ultimate in rooftop living
Log Cabin or Summerhouse – pick a readymade, freestanding fully insulated timber building, ideal if you need to escape to work or study. Site it near the house or at the end of the garden
Comments on this Building a House Extension in the UK: creating more living space article are welcome.
Residential Property Articles
Stanyard's Cottage, south east England, UK
Design: Alter & Company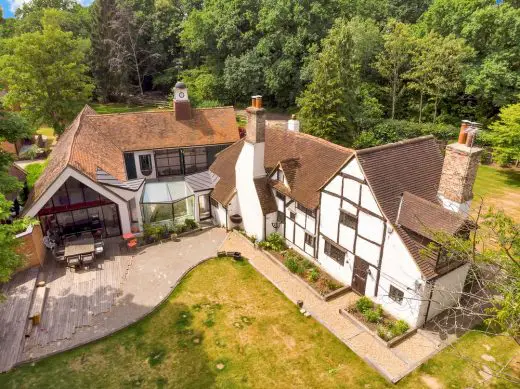 photograph : Jim Stephenson
Stanyard's Cottage in Surrey
Comments / photos for the Building a House Extension in the UK: creating more living space page welcome