5 Remodeling Ideas to Consider for Your Living Room guide, Design Tips, Online Advice
5 Remodeling Ideas to Consider for Your Living Room
19 Apr 2021
The living room is the focal point of any home and is one of the most popular areas of the house for everyone to come together, relax, and socialize. A good living room should be the perfect blend of function, style, and comfort to accommodate the everyday needs of the household as well as allowing a welcoming space for company.
Remodeling your living room can be a massive headache from tearing out the current interior, redesigning the space, and pulling off the job. Interior design is not for the faint of heart and with the seemingly endless to-do list and too many ideas and choices to pick from, finding the right look for your living room seems impossible!
Thankfully, there are some simple and effective tips to designing and remodeling your living room to create the perfect blend of style and functionality to serve as the focal point of your home!
5 Remodeling Ideas for Your Living Room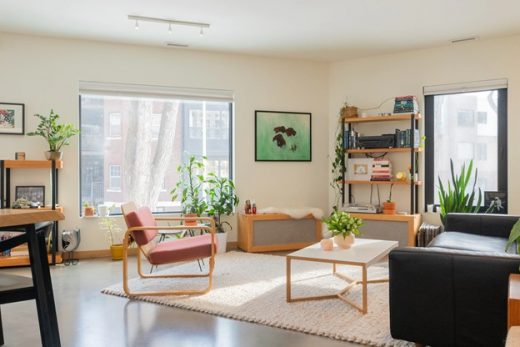 image source : unsplash.com
Color
When remodeling your living room you want to begin your journey by deciding on the overall theme and mood of the room. The best way to do this is to decide what colors you want, for walls, floors, and all the interior fixings. Having a good base to build on makes the rest of the design process a lot more simple.
Start by choosing a color for the walls, this will set the mood for the rest of the room. Choose from bright, bold, moody, or neutral, and then a color palette that matches that vibe. With a sound foundation to stand on you can easily match the rest of the interior for a cohesive look.
Having a variety of colors around the living room looks fun and fresh, but it is important to make sure all of the colors and shades complement each other. When all of the different hues work in harmony together it creates a more complete look for the room while still giving it a unique style.
Beginning your living room renovation project with a solid color pallet to work with will make the whole process much more simple and guarantee you a bright new look for your space!
Lighting
Another important aspect of interior design is the lighting of a room. Finding the right balance of natural light during the day and enough light for the evening is very important to keeping the room illuminated whenever you need it, as well as adding the right touch of welcoming energy.
During the day when the sun is out, you should take advantage of natural light instead of relying on artificial light. Whether you have curtains, shudders, or blinds, make sure that while you still have daylight the room is properly lit. Having a healthy dose of sunshine coming in the windows is a nice calming touch to the living room and spares adding dollars to the electric bill.
When the sun starts to go down having the right artificial light to keep the room illuminated is just as important. From overhead lighting to lamps you should strategically place them to keep from having any dark corners. A lot of modern systems have controls to adjust the brightness of the lights. This is useful because you can tone up the brightness for more lively activities and dim it down when it's time to relax.
Install a white electric fireplace to add a calming light and warm glow to the space. This allows for soft, soothing light with minimal mess. Plus, you'll give the ambiance a boost and create an awesome focal point.
Perfecting the lighting in your space is one of the easiest and best ways to add style and functionality to your new living room!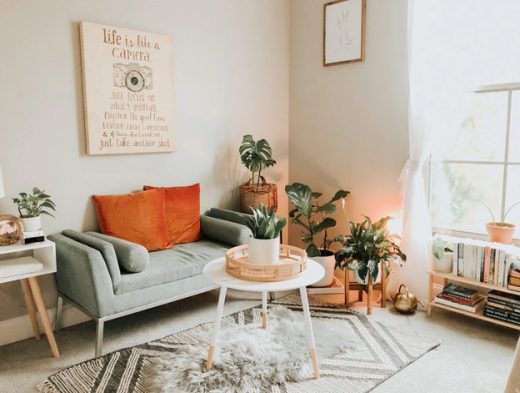 image source : unsplash.com
Furniture
One of the focal points of your living room is the furniture that lives in it. Choosing the right furniture and accessories for your new space is very important to the functionality as well as the aesthetics of the room.
When deciding what furniture to add to your space you should sit down and think about what function you want out of the space. Living rooms are designed to be multifunctional, a room for relaxing quiet as a family or opening up the home for entertaining and having guests.
Every good living room has plenty of places to kick back and relax, so make sure to have comfy couches, chairs, and other places to sit. Side tables, coffee tables, and some other surfaces for putting other decorations add extra functionality and class. Rugs, plants, and wall decor are also a nice touch to liven up the room.
Finding the right blend of functional and classy furniture is the perfect way to create a beautiful and fresh new look for your remodeled living room!
Style
When your guests walk into your living room, you want them to be awed at the style and aesthetics of the room. The whole space should have one coherent style and mood, and there are many different ways to accomplish this.
After picking a color pallet, stick to it. You shouldn't make everyone in the room the same color, but rather make all of the different elements in the room complement each other, by picking colors from the same family or others that pair well together.
The furniture and decor in the room should also mesh well, both in color and design. Choose a distinct style such as modern, rustic, and many more. Keep the style consistent throughout the space so everything looks like it belongs together. This will create a beautiful and coherent look.
Creating and maintaining a beautiful and cohesive style throughout the space is one of the best ways to revamp your living room and give it a fresh new look you're sure to love!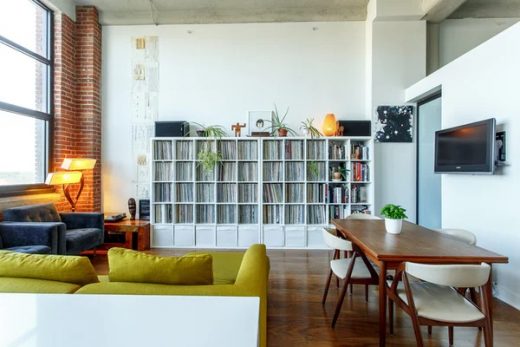 image source : unsplash.com
Comfort
The living room is meant to be a welcoming and stress-free space for the family and guests to kick back, relax, and enjoy each other's company. Finding the right balance of functionality while keeping it comfy to unwind is crucial to maintain the calming energy of the space.
During furniture shopping, try out all the pieces to pick the best for maximum comfort. Shop around and test out a variety of furniture pieces so you know what you like and what feels the most comfortable.
Big empty rooms with bad lighting make people feel like they're in a doctor's office. Fill the living room with unique and comforting decor and furniture pieces. Having a good atmosphere in the space will give everyone who enters a nice warm welcome.
Maintaining the comfort and relaxing energy of your living room during renovation is the perfect way to create a welcoming and calming environment for your home and your company!
5 remodeling ideas to tie it all together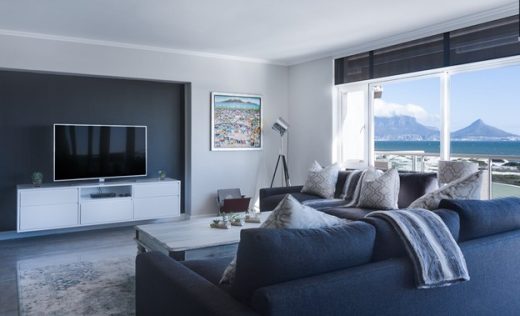 image source : pexels.com
Creating a relaxing and functional living room for all your needs is the perfect way to add the perfect focal point to your home!
Any renovation project can be a huge hassle filled with stress and anxiety, but sticking to your guns and following some easy design tips ensures that you will end up with a coherent and beautiful look for your brand new living room!
Comments on this guide to 5 remodeling ideas to consider for your living room article are welcome.
Living Rooms
Living Room Posts
Trendy Living Room Design Ideas
Top 10 innovative living room decorating ideas
5 trending colour ideas for your living room
Ideas for arranging a living room with corner sofas
How to select living room curtains?
Building Articles
Residential Architecture
RG House, Pato Branco, state of Paraná, Brasil
Design: Michel Macedo Arquitetos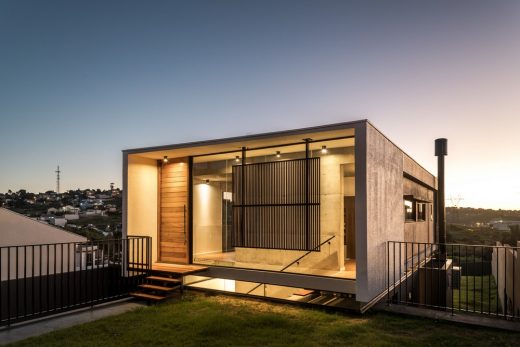 photo : Eduardo Macarios
House in Pato Branco
Comments / photos for the 5 remodeling ideas to consider for your living room advice page welcome