Garden Rooms Tips, Construction Advice, Property Erection Guide
Garden Rooms: an Expert Guide to Adding a Garden Room
14 August 2019
Your desire for a garden room is understandable, accurate and smart.  This particular space can serve many purposes and transform a home into an architectural masterpiece. It can serve as a spot for work, study, summer chilling, or a space to enjoy your hobbies.
No matter the objectives for embarking on the adventure bear in mind that it requires careful planning and accurate strategies to get it rig ht. Well, you can still do it simply, or it can be breathtakingly awesome and luxurious. It all depends on your vision and purpose.
Most homeowners are looking for a garden room for practical leisure or work purpose. If you go the extra mile you may find that luxury garden rooms add value to your property, a profit your can take with you to your next home if you sell.
As experts in the industry, we'll advise that you build a garden room that'll stand the test of time. Don't be hasty and end up with a shabby result. Instead, follow some of the expert tips we've gathered here and build a structure that'll surpass your imagination.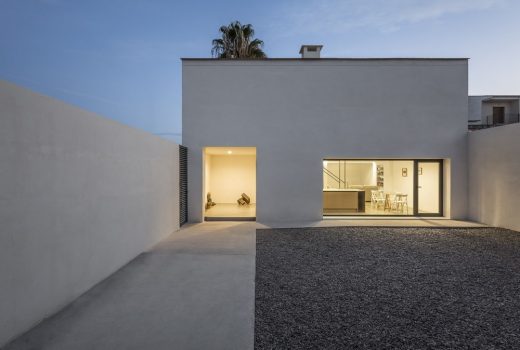 photograph : German Cabo
Expert Tips For A Garden Room
Determine the purpose of the garden room
What are you going to do with this new space you're creating? Will it be a children playroom, home office, home gym or cinema room? Are you targeting an outdoor dining space during cooler days or a simple shelter for viewing the garden? Once you've arrived at a definite answer to these questions, other issues become clearer. For instance, you'll easily decide whether there'll be heating, Wi-Fi, lighting, electrics, and a little storage for your garden tools.
Decide on the size to add
There're two options to consider while adding a garden room. You can get a bespoke or a modular garden room. The cost of each size differs depending on the quality of the materials, the specified windows and doors, the exterior and interior finishes and the insulation level required. Plan a higher budget for the modular kit, but something lower for the bespoke building.
Acquire the planning permission or development certificate
The planning permission does not apply to every garden room except when you're targeting a dwelling space. But if it's just a simple garden room, ensure that you've acquired the development certificate from the local council.
Follow a good design
Achieving the perfect spot for your outdoor pleasures can only become a reality by following the perfect design. So, let's consider how to get it right.
Choose a perfect spot
The choice of a garden room location may vary from one person to another. It can be located at any dry or flat spot in your garden, but it all depends on the size of the plot. If your garden is small, simply target a position visible from the main building. Don't focus on the only sunny spot available in the garden but consider that shady area that's not suitable for planting. Another tip for the location is to consider if you want it behind or around the main house.
Follow the size regulation
No matter your target, always consider the planning regulations for the garden room proportions. But, there's a general rule to follow, it shouldn't be too large to overshadow your garden itself but should be as large as required to be useful now and in the future. So, bear this in mind while marking out the proportions or better still, invest in a well-designed, and rightly proportioned garden shed.
iii.    Get your choice of materials right.
If you're targeting a permanent garden room, consider the block and brick-built type. The only downside lies in the increased materials costs for these types. Also, you can go for the tongue-and-groove cladding which can be stained or pre-treated for the exterior wall. Don't forget to consider the thickness of the walls, the ceiling and the floor, especially for a year-round garden room.
Go for an awesome glazing
The glazing should be correct and enthralling. Let the position, size and shape follow your vision for the garden room. If it is your sunspot during the summer season, consider single glazing. But if the room will be in use all year-round, go for double glazing.
Nail it with the perfect interior décor
You can't ignore the importance of choosing a beautiful interior décor for the garden room. Choose a flooring that can bear the continual access from your wet garden, use blinds, curtains or shutters for shade if the room faces the south and invest in washable furnishings to accommodate the children's invasion. Also, if the room is for an official time at home, consider a heating system.
Design the exterior carefully
With such things as outdoor plants and lights, you can achieve a more beautiful result than what you envisaged. You can also consider decking the exterior for a bolder statement.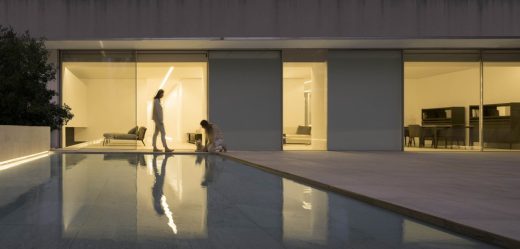 photograph : FG + SG. Ultimas Reportagens. Fernando Guerra
Garden Rooms Advice – Conclusion
We've seen many fascinating garden rooms, and we've also seen some shabbily constructed ones that didn't last long. It all depends on your style, preferences, purpose and budget. Apart from constructing a garden room for office use, why not hire experts to check out some office pods for you. Any style you choose can serve many purposes as well.
Garden Articles
Garden Space Posts – selection
5 benefits of owning a garden room
The Best Thing About a Garden Office
Tips For an Easy Garden Clearance
Property Articles
Comments / photos for the Garden Rooms: an Expert Guide to Adding a Garden Room page welcome