5 Metal Mixing Tips for Home Decor Ideas Straight from Creative Metal Artists Guide, Tips, Advice
5 Metal Mixing Tips for Home Decor Ideas Straight from Creative Metal Artists
July 31, 2020
5 Metal Mixing Tips for Home Decor Ideas Straight from Creative Metal Artists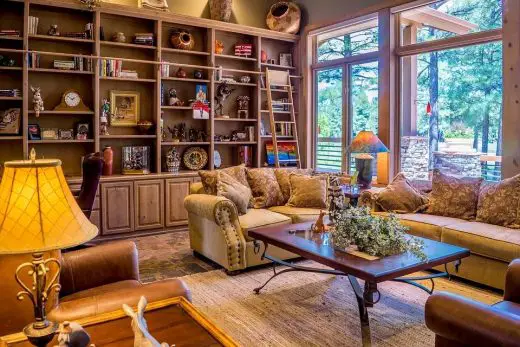 Image Credit: Pixabay
Remember the days when all your choices are gold and silver? When all you have is one option when it comes to the metallic parts of the room and all you can do is stick to it because you don't have a choice? When all pieces of fixtures, hardware, and frames should match and complement each other so you won't have to run the risk of having your style ruined. Luckily, those days are over as more and more designers are now innovative in mixing metallics and actually produce stylish results.
Metallic tones with a 'cool' feel like steel, nickel, and silver offer a smooth and modern look while warmer tones such as bronze, brass, gold, and rose gold are flattering, inviting, and give off a glamorous vibe. Imagine having a mix of these two kinds of tones–contemporary with a fancy touch and minimalist with a welcoming appeal.
Having a genius mix of metallics at home does not only draw attention (yes, they are not uninteresting and unnecessary design materials) but also exude a daring feel and look. With that in mind, you should make sure that the next metal job at home is not just another boring decor at home. Show your creative metallics.
Think differently
Remember, metallics are not only metal themselves. You need to understand that metallic tones can be found anywhere–artwork, wall covers, upholstery, embroidered curtains, and many more. So, if you're considering having it in the place where you reside, never think that your options are limited.
An example of that is silver fabrics. They are one of the most common things with a metallic shade in most homes that coordinating it with some cool tones is almost a sin. If you're planning to get this one for yours too, you might want to consider pairing your silver upholstery with a coffee table with a golden Creative Metal Design. In the same way, gold and bronze are also shades that won't contrast with each other so if your room is gold-themed, adding bronze-hued fixtures and furniture won't hurt.
As most designers advise, "Metallic hues in fabrics are an excellent way to hop on the trend."
Create a plan and follow it
Although the passion that drives impulsive creativity is admirable, combining metallic tones, finishes, and styles without planning can produce a too 'strong' outcome. It's not impossible to find a way for them to harmoniously coexist, though. To be an expert at this approach, you need to focus on how one element relates to other ones. Although it's tempting to pour out all your creative ideas in one blow, don't over style it.
A couple of metal-infused decorative pieces will complement with some clean looking pieces like white curtains. By doing so, you'll give the room more space for some other tones and textures (not to mention that you'd give it a modern look). In the same way, if you're planning to use various tones in a room, look for something that unites them. This 'something' can be the use of wood or similar color shades, or shapes.
Be creative but don't over decorate
Don't settle for the basic rule that your set of metallic ornaments should only blend into the palette of your interior design. Silver accessories are not the only ones that will harmonize with the grayish or black tones you have at home. Go for golden trinkets that would best accentuate a specific area in your home. However, you should not overdo it and still maintain the minimalist approach to styling your interior.
A good example would be the vignette decorating style. For this, you'll be needing a simple yet vibrant metal piece; this can either be a vintage clock, picture frames, or a large mirror which will serve as the focus of the space. Gather some items that will serve as counterparts such as small plants, books, or lamps and arrange them in a manner that will give the centerpiece the most attention.
Select colors that best represent elegance and class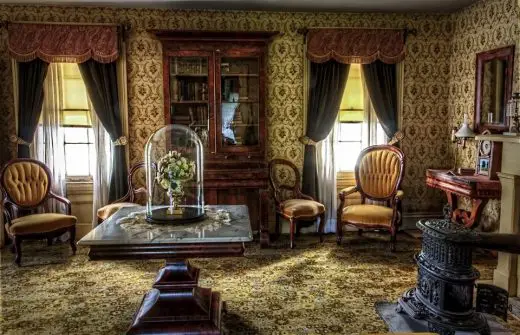 Image Credit: Pixabay
Even the best interior designers have taken their leaps of faith in experimenting bold takes in decorating home interiors which have continuously contributed to the changing rules of designing. They are able to do so with the help of endless mixing and matching of colors in order to curate an avant-garde spectrum of hues and shades.
The palette that would best fit your interior would still depend on the environment you desire to achieve but this shouldn't limit you from trying other groups of colors. A new wave of designing trends has been making its recognition today. Vibrant minimalism, as it is called, touches the combination of color tones and the existing rules of minimalism. According to The Capsule Project, "minimalism doesn't have to come from a place of scarcity, rather, it should come from a place of abundance." This means that the usual minimalist method doesn't have to stick with the familiar neutral colors to embody the style. Vibrant minimalism is a superb choice for your interior if you opt for the chic vibe with less clutter. Including your creative metal pieces would absolutely rock this new designing craze!
Resort to good lighting
If you want your metal pieces to shine without having to purchase new ones, you can throw some experiments in lighting. Lighting, aside from bringing immense impact on your space, it can assist in providing emphasis to your golden accessories and silverware. With proper lighting, the room atmosphere can immediately change, improve the colors, and be useful in highlighting specific areas in your home.
You can opt for lamps with bulbs that give off a certain color making your silver pieces appear gold. In addition, there are elegant chandeliers with bulb covers coated with yellow or gold hues in order to illuminate the bulk of the area with yellowish and golden hues, thus, giving off an atmosphere of warmth and comfort.
For you to be able to choose the proper type of lighting, you have to picture these things in a particular room: all the possible conditions where the room is used, where the decorations will be placed, and how the lighting itself will function. Think about how the area will be utilized during different times in a day and once you are able to finalize it, then you can proceed to seek the appropriate lighting.
Comments on this 5 Metal Mixing Tips for Home Decor Ideas Straight from Creative Metal Artists Guide article are welcome.
Home Improvement Articles
Home Improvement Posts
Home renovation and roof replacement estimate tips
Choosing a cohesive design style for your home
What is the Process of Expanding Your Home
DIY Home Improvement Projects Tools
Property Articles
Contemporary Property Articles – architectural selection below:
Comments / photos for the 5 Metal Mixing Tips for Home Decor Ideas Straight from Creative Metal Artists page welcome