Bertoia Bar Stool Furniture Tips, Classic Modern Design, Welded Steel Rods
5 interesting facts about the Bertoia Bar Stool
9 June 2020
5 interesting facts about the Bertoia Bar Stool that you never knew!
There's always a story behind every interesting piece of furniture and that's no exception with the Bertoia Bar Stool. The casual charisma and classic aesthetics of this stool have made it a coveted bestseller. It's a stool whose design helped revolutionize the furniture industry of its time. If you're wondering just how exactly it came into being and why it's so beloved, here're some interesting facts to quench your curiosity:
Conception of a free style work process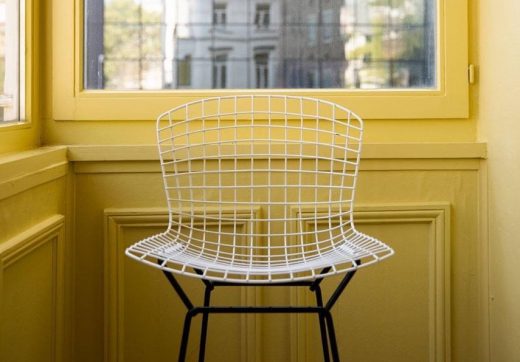 The carefree and congenial design of the Bertoia Bar Stool is a testament to Harry Bertoia's free reign with the design process. The undemanding work environment propelled him to experiment and explore with whatever materials he had on him at the time, until he came across a form or a shape or an idea that he found interesting. This was how he came about the design of this bar stool.
The final concept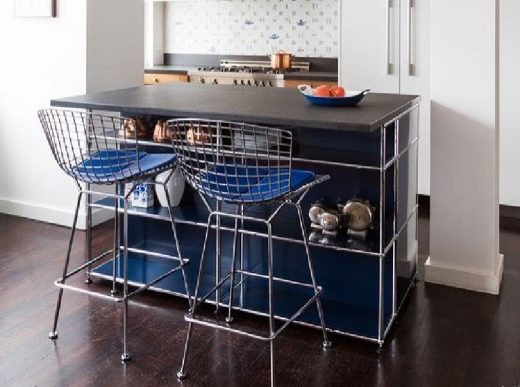 Harry Bertoia didn't like to do research and his main realization when designing the Bertoia Bar Stool was how he had to rely on the comforts and conveniences of his own body to get the perfect design. While his process was extremely slow, it became magic once he discovered wires and rods.
This medium unleashed his creativity and he started to think of how to bend and shape these items in order to design a great seat. That's how the Bertoia Bar Stool came into being.
The material construction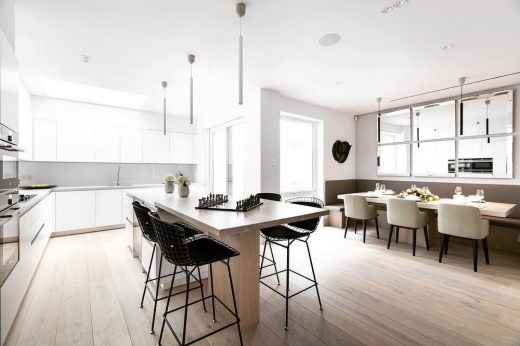 The artistic, parametric, and highly interesting design of the Bertoia Bar Stool is made out of welded steel rods. The sculptural form is them finished in whatever color you need – be it polished chrome, white or black powder coating. These stools come with a comfortable seat-pad (that can be swapped with personal cushions as well) which snap easily onto the frame with buttons.
Timeless designing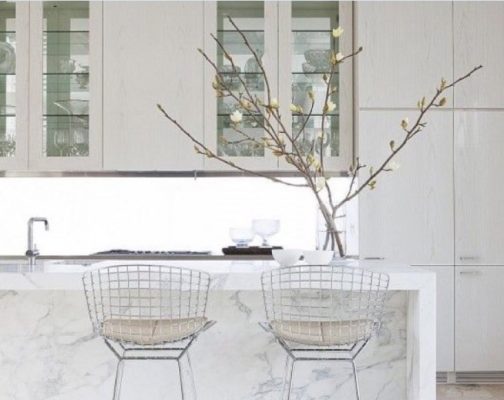 Part of the reason why the Bertoia Stool is such a hit is because of its amazing timelessness. The chrome or matt monochromatic finishes complement the wire structure and parametric form beautifully. There are no restrictions in what style of an interior design this stool can be paired with. In fact, this delicious ambiguity makes it one of the most interesting furniture pieces to have ever been designed.
For the love of metal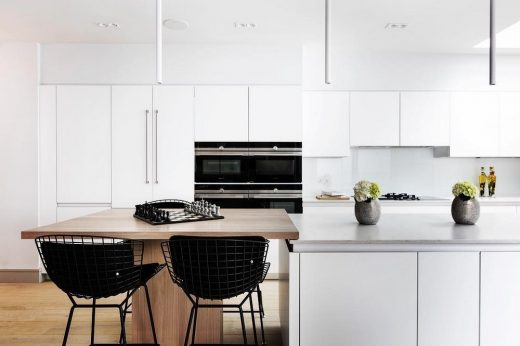 Harry Bertoia's love of metal was what led to the design of the Bertoia Bar Stool. He used to play with it until he originated the wire-grid concept of furniture designing. This led to the conception of airy, sculptural chair designs that instantly became a hit. This also laid foundation for mass manufacturing production molds, which makes this bar stool one of the greatest hits of its era.
The unfettered charm and uniqueness of the Bertoia Bar Stool has made it a huge hit with the general audiences. It feels like a charmed addition to any modern home and offers an evergreen look that will befit all ambiances.
Comments on this 5 interesting facts about Bertoia Bar Stool article are welcome.
Residential Property Articles
Comments / photos for the 5 interesting facts about Bertoia Bar Stool page welcome