5 essential advantages of laminate flooring advice, Home floor installation guide, House style tips
5 Essential Advantages of Laminate Flooring: Your Quick Guide
post updated 1 September 2023
Looking to refresh your space with flooring that matches your unique style, be it modern, traditional, boho, or minimalist? Laminate flooring offers a range of advantages that make it a versatile and budget-friendly choice. Whether you're a first-time homeowner or a seasoned renovator, here are five essential benefits of laminate flooring to keep in mind before you hit the showrooms. This guide will save you time, help you make an informed decision, and streamline your shopping experience.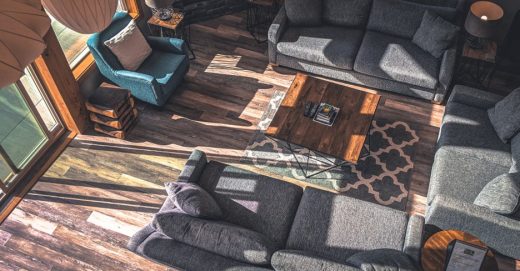 The Benefits of Laminate Flooring
1. Versatility in Waterproofing
It's worth noting that waterproof laminate flooring is an evolved version of traditional laminate, engineered to better repel water—but not necessarily prevent water damage. While regular laminate flooring can absorb and swell with water, waterproof variants are crafted with a water-repellent sealant to protect the core from moisture.
Additionally, some high-end laminate flooring comes with beveled edges that overlay the plank, offering extra protection at the seams. Should moisture breach these layers, the high-density fiberboard core in waterproof laminate provides an additional safeguard against water damage, making it superior to standard laminate options.
2. Robust and Durable
Luxury laminate flooring offers a durable alternative, second only to vinyl when it comes to handling moisture. The water-repellent seal can withstand moderate spills, making it suitable for multiple rooms.
When visiting our showroom, be sure to check the manufacturer's Abrasion Class (AC) rating for each product. This will guide you on the flooring's durability:
AC1 — Ideal for moderate residential use like bedrooms and closets
AC2 — Suitable for general home areas like living rooms and kitchens
AC3 — Designed for heavy-duty residential settings such as bathrooms
3. Fade-Resistant to an Extent
Large windows and open spaces filled with sunlight can be a double-edged sword when it comes to flooring. While laminate may not be the best choice for sun-soaked rooms, it can work perfectly in areas with moderate or low levels of natural light. To counter potential fading, use curtains or shades and consider placing rugs in sunlit zones.
For added assurance, most laminate flooring manufacturers offer comprehensive warranties against fading, stains, and moisture damage.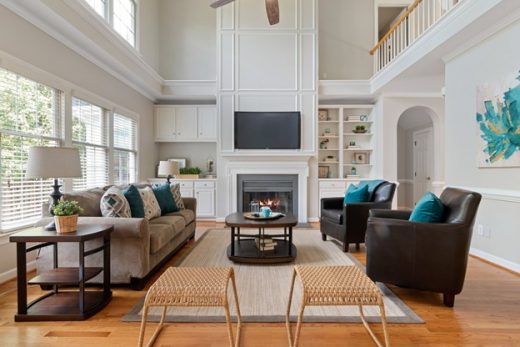 image source : pexels.com
4. Minimal Maintenance Required
Ease of maintenance is another reason laminate flooring is a hit among homeowners. Basic care involves routine sweeping or vacuuming, spot cleaning, and the occasional use of a flat mop (never a wet mop) for deeper cleaning. Manufacturers typically provide guidelines for safe cleaning agents, like Rejuvenate All Floors Cleaner, that can be used on laminate surfaces without causing damage.
5. Cost-effective and Budget-Friendly
When compared to other popular wood-like options like vinyl or engineered hardwood, laminate flooring is much more wallet-friendly. With average prices ranging from $6 to $14 per square foot (the higher end being for luxury versions), laminate presents an economical yet stylish solution for your flooring needs.
Armed with these five essential benefits, you're now more prepared to make an educated choice for your laminate flooring needs.
Comments on this guide to 5 essential advantages of laminate flooring article are welcome.
Flooring
Flooring Posts
Choose the Best Flooring for Your Home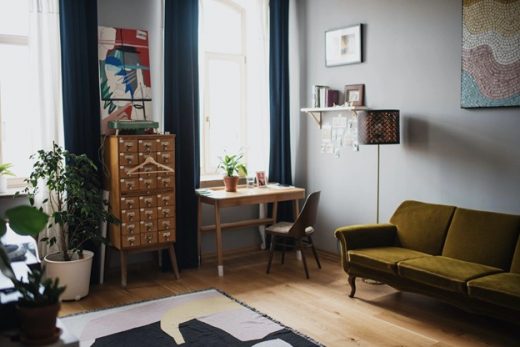 image source : pexels.com
7 Exciting Flooring Trends for 2022
Bamboo flooring sustainable homes
Building Articles
Comments / photos for the 5 essential advantages of laminate flooring advice page welcome