7 Exciting flooring trends for 2022, Best home floor material guide, Property interior design, Architectural advice
7 Exciting Flooring Trends for 2022
18 Aug 2022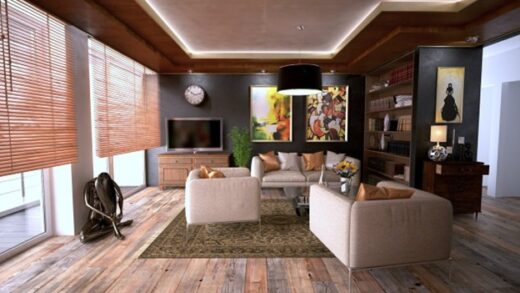 While flooring is often an afterthought in interior design, it's the element that brings the whole room together. Changing the flooring can have a huge impact and set the tone of the room. It can also have a significant impact on potential buyers when a home goes up for sale.
If you're planning on renovating or updating your home, consider these seven exciting flooring trends for 2022.
Waterproof Hardwood
Waterproof hardwood is one of the latest and greatest innovations in home flooring. Also known as waterproof hybrid flooring, this option has a mineral or stone plastic composite (SPC) core surrounded by a real hardwood veneer. Hybrid flooring solves the problems that deter many homeowners from investing in real hardwood: it's waterproof, durable, and resistant to scratches and discoloration.
While hybrid flooring is more expensive than traditional hardwood, the return on investment is well worth it. Waterproof hardwood is less susceptible to damage and requires minimal maintenance over time, whereas hardwood floors must be treated and refinished to retain their value.
Bamboo Flooring
Bamboo is one of the most sustainable building products on the planet. As bamboo is a grass rather than a tree, it grows faster than any other plant— up to 2.91 feet per day! Yet, bamboo has a durable, woody texture, making it ideal for flooring and furniture.
While bamboo flooring was once cost-prohibitive for many designers and homeowners, it's become more accessible in recent years. Woven bamboo flooring is durable enough for commercial areas, and it can be adapted for in-floor heating. You can get bamboo flooring in various patterns and colors.
The main disadvantage to bamboo flooring is that it's not waterproof or scratch resistant. While it's more affordable than traditional hardwood, it presents many of the same issues.
Herringbone and Chevron Returns
Parquet flooring is making a comeback. Herringbone and chevron patterns elevate interior design with dimension and flow. These patterns are highlighted in hybrid, bamboo, and wood flooring, often in tones of gray, blonde, and oak.
Designers are finding ways to upgrade and refinish existing parquet flooring, while modern installation methods are more durable and steadfast.
Marble and Stone Looks
Concrete flooring has become increasingly popular in recent years, offering a durable, affordable material for kitchens and basements. While the polished concrete look is favorable in industrial style design, new iterations are creating more versatility with this flooring material.
Marble designs add an air of luxury and class, both in concrete and click tile. The traditional white base with gray marbling reflects light, making the room feel spacious and airy. Conversely, dark marble with white and gold streaks is more sleek, elegant, and austere.
Natural stone looks are also growing in popularity, fueled by elemental and biophilic design trends. Innovative vinyl tile has a realistic stone appearance and texture to create a castle-inspired feel without the cost, weight, or complicated installation.
Reclaimed Wood Floors
Upcycling and repurposing materials is a time-honored tradition in interior design. Reclaimed wood floors are having another moment, bringing back the wide planks and artfully aged look. Designers can source reclaimed wood flooring from local building projects and eco-friendly construction programs.
Rather than refinishing and polishing reclaimed wood, many designers are opting for a distressed or wire-brushed look. Hand-scraping is another technique used to build upon existing flaws in an artful arrangement.
Matte Finishes
Designers are shifting away from reflective, glossy finishes for a matte look. While this finish doesn't offer the same reflective qualities for light distribution, it looks more natural and organic. Matte finishes are also better for blending flaws into the surrounding wood grain and adding a flair of drama.
Contrary to popular belief, matte finishes tend to be more durable and long-lasting than glossy finishes. Scratches are less apparent and easier to repair or build upon. Natural wood flooring can also be treated with oil for better longevity and a shiny organic look that highlights the wood's features.
Warm Tones Return
Cool tones in shades of ash and blonde have been predominant in recent years. Now, designers are gravitating back toward warm wood tones for a more classic, decadent atmosphere. Medium and dark brown tones add a touch of coziness and warmth that homeowners enjoy post-pandemic.
Implementing these up-and-coming flooring trends can increase your resale value, make your home more welcoming, and set the tone for each room.
Comments on this 7 Exciting Flooring Trends for 2022 article are welcome.
Flooring
Flooring Architectural Designs – selection below for property:
Most common flooring installation mistakes homeowners make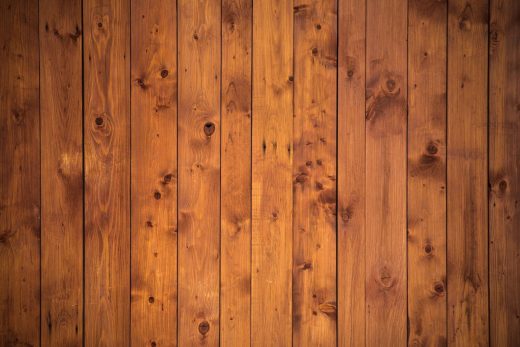 Solid wood flooring for your home
Advantages And Disadvantages Of Hardwood Flooring
Common Flooring In Commercial Renovations
Building Articles
Residential Architecture – selection:
Comments / photos for the Exciting Flooring Trends for 2022 page welcome