3d modeling and rendering real estate impact, Architectural rendering, Virtual reality, Three dimensional render tips
3D Modeling and Rendering: How It Impacts the Real Estate Industry
27 May 2023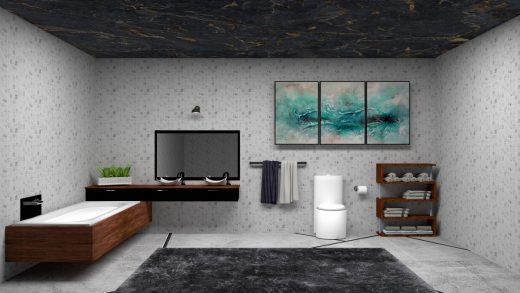 With more and more people joining the real estate industry, it's safe to say that this is one of the most popular and lucrative things you could be doing right now. From investing in new projects to renovating old homes located everywhere around you, you can join this industry and find a place for yourself in no time at all. However, if you want to take your ideas and plans to the next level, you need to learn a bit more about the real estate industry, as well as the construction industry, and finding out more about 3D modeling and rendering might be just the right thing to do. These ideas don't seem that practical and useful at first, but you'd be surprised to hear how many real estate and construction professionals rely on them every single day. That's why you should start looking into these concepts ASAP and find out how they truly impact the real estate industry of the 21st century.
Reducing costs
People in the real estate industry are always looking for new ideas and techniques that will help them reduce costs and save as much money as possible. This is why some of them explore the benefits of lean design, while others are looking for more modern solutions, and that's where 3D and graphic design comes into play.
This concept will give you a chance to visualize the space you're about to build or sell way before you're actually able to sell it, and that's going to help you figure out how much money it's all going to cost. Once you're 100% certain what your prospective property will look like and how expensive it will be, you can start thinking about reducing your costs. Buying affordable materials, planning your construction or renovation steps more carefully, and finding ways to do more things at the same time – these are just some of the ideas you can try out and end up saving quite a lot of money in the long run.
Impressing the clients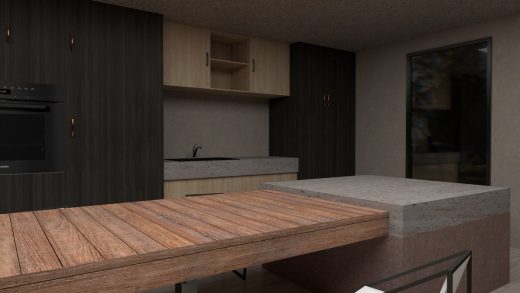 Showing your clients what you can offer them is always better to do using 3D models than sticking to simple 2D presentations. This way, you can literally guide them through every room of the property and let them see every corner before they even see the place in real life. This is going to help them understand whether a certain property is right for them, and that's going to help you close the deal sooner and easier than ever. This is true for all projects, whether you're building a house for a specific client or spicing up comfortable luxury apartments in Boise for lots of different people – everyone loves seeing their property in the best light possible, and 3D will help you do that!
Also, you can talk to your clients and let them choose what they'd like to change before they move in. Creating a 3D model will make this process easier for them, and they can just come up with a list of problem areas around the property, as well as a renovation checklist you can work on. That way, you'll be able to give them precisely what they need, and that always means that you might be able to earn more than you've expected.
Controlling your waste
In addition to reducing costs, you also need to think about reducing your waste. In this day and age, making your real estate business sustainable and eco-friendly is a must, which is why you have to focus on waste reduction as much as possible.
The way to do that is simple – creating a detailed visualization will help you calculate all your materials and supplies in advance, and you won't end up with a construction site that's full of waste and clutter. Another idea you can explore is 3D printing because this idea will allow you to create different aspects of your property on your own instead of spending money on unnecessarily expensive materials that aren't sustainable at all. If you do it all on your own on-site, your business will soon become greener than ever!
Minimizing your workload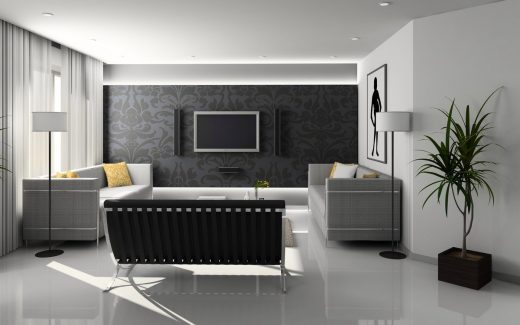 All real estate professionals, especially project managers, are constantly looking for ways to minimize their workload and if you're using 3D visualization, you can do that more effectively than you've imagined. For instance, if you're remodeling a home you'd like to sell, you can create a 3D model with tons of different details that are going to help you understand what it's going to look like in the end.
And that's going to help you come up with a plan that will enable you to divide your remodeling process into several different stages – demolition, changing the floor plan, building new walls, setting up electrical and plumbing, insulating the walls, hanging drywall, installing floors, repainting, etc. – that all follow each other in the most natural and logical way possible. Using artificial intelligence has become a common thing in real estate. This will optimize your workload and you won't have to go back to tackle the projects you've already finished. This way, you'll also reduce your costs and finish your project in no time at all, and that's what all real estate professionals are hoping for.
Relying on 3D modeling and rendering will help you save time and money, but it's also going to help you boost your construction quality as well. You'll be able to reach out to other people in the industry – from designers and architects to builders and contractors – who are using these ideas too, and you'll be able to make the most of these benefits together, thus making them even more valuable!
Comments on this guide to 3d modeling and rendering real estate impact article are welcome
3D rendering
CGI and 3D Posts
Architectural and Interior Design 3D Visualization Benefits
2D and 3D Architectural Rendering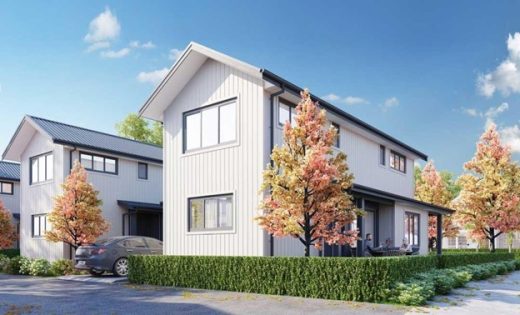 Architectural Designs
London Architecture Designs – chronological list
London Architect – design practice listing on e-architect
London Architecture Designs – architectural selection below:
One Exchange Square, Broadgate, EC2
Design: Fletcher Priest Architects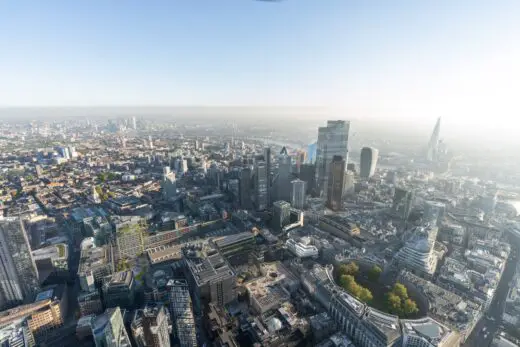 image : Secchi Smith
One Exchange Square Broadgate Building
Kensington Memorial Park Masterplan
Design: Simone de Gale Architects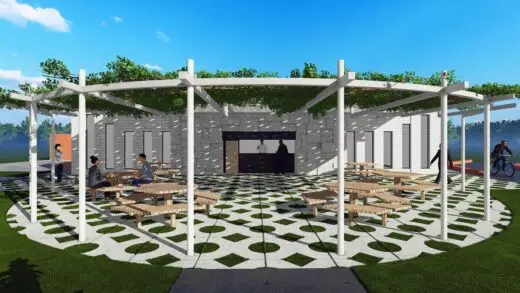 image courtesy of architects practice
Kensington Memorial Park Masterplan
Comments / photos for the 3d modeling and rendering real estate impact advice page welcome