Architectural and interior design 3D visualization benefits, Virtual reality, Three dimensional render tips
Architectural and Interior Design 3D Visualization Benefits
7 May 2023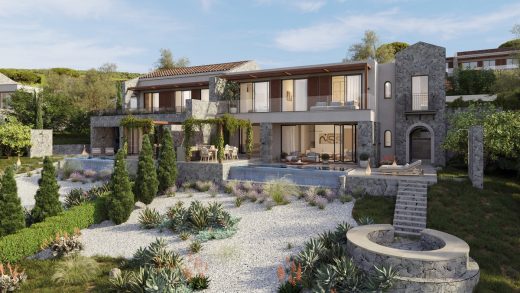 Beyond Blueprints: Top Five Benefits of Architectural and Interior Design 3D Visualization
The architectural and interior design industry changed tremendously over the past 10-15 years. With new technology and tools, professionals can recreate their ideas and projects in the virtual realm to better communicate their vision with the stakeholders or clients. Moreover, 3D visualizations leverage multiple benefits for architects, interior designers, engineers, and real estate salespeople.
If you're still not aware of the 3D architectural visualization services potential, read on to discover how they can empower the architectural and interior design business.
Why is the industry buzzing with 3D visualizations?
First, let's settle on what visualization is to avoid further confusion. 3D visualization or 3D rendering is a process of creating highly-detailed and realistic graphical representations. With computer-generated images (CGI), this technique recreates real objects and spaces in the digital environment or visualizes ideas that don't yet exist in reality.
3D rendering and 3D visualization technology are widely adopted in the entertainment, engineering, gaming, and manufacturing industries. Moreover, 3D visualization has become a standard for the real estate industry as soon as architects, engineers, designers, stakeholders, and marketing experts realize the value of such technology. This technology is flexible and easy to learn, which allows more and more 3D artists to master needed skills and deliver outstanding results. Apart from that, there are numerous benefits companies gain by adopting a 3D visualization approach. Let's take a look at the top advantages.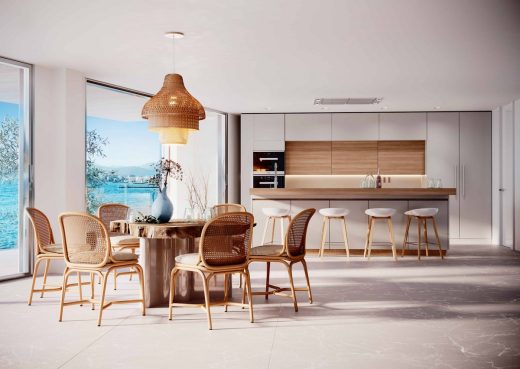 Benefit #1: Elevated Design Accuracy
From the technical point of view, 3D visualizations allow professionals to evaluate their ideas, verify design choices, recreate how their interior or exterior design looks in real life, and make changes accordingly, avoiding unnecessary hassle by mitigating design mistakes and flaws. With 3D architectural visualization's elevated accuracy, any errors can be noticed and corrected before construction or renovation begins, saving significant amounts of time, money, and labor.
Additionally, Interior designers can use 3D rendering to recreate their top design pitches to let clients choose the most personalized option. 3D visualization is an excellent space to experiment with multiple design options to find the best-suited solution to impress clients, stakeholders, and investors.
Benefit #2: Improved Communication With Clients, Stakeholders, or Investors
Explaining creative ideas to others is never easy. Everyone has a different imagination and will end up visualizing concepts completely differently. 3D visualization bridges the communication gap between designers and clients to get everyone on the same page.
With 3D visualization, artists and architects can showcase every little detail about their project, from the color scheme and layout to small design elements and hardware. Clients don't need to channel their imagination if designers provide them with innovative visual aids, helping them see the project and give constructive feedback on things they like or want to change. By adopting a 3D visualization approach, a design or architect firm can ensure all parties are involved in the project to deliver 100% satisfactory results.
Benefit #3: Powerful Marketing Strategy
3D visualization can be a powerful lead-generating marketing tool for architectural, interior design, and real estate firms. After all, with 3D rendering, artists can create stunning visuals to advertise upcoming projects on social media, web platforms, and other channels. Using 3D visualizations in the marketing campaign attracts new high-quality leads, targeted high-value clients, and long-term investors. It's especially effective for promoting under-construction real estate projects. Real estate businesses can significantly gain conversion rates and profit growth by empowering their marketing efforts with new-gen 3D visualization.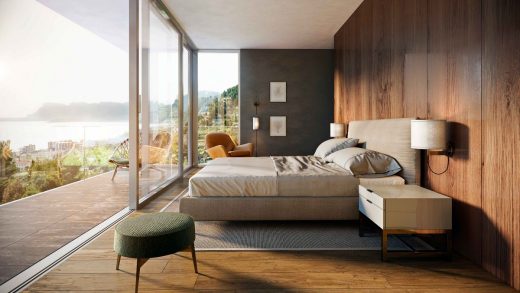 Benefit #4: Enhanced Portfolio
In such competitive industries as interior design or architectural business, it's hard to attract high-profile clients without a professional portfolio that highlights a forward-thinking, innovative approach. 3D visualization can elevate an artist's portfolio, provide a detailed and realistic representation of previous work, enhance their potential, and showcase the firm capabilities and tech stack. Whether you're an experienced agency or a freelance interior designer that only started building up his name on the market, the high-end portfolio can help you score big fish and improve the brand's reputation and discoverability.
It goes without saying that attracting high-value clients and projects helps firms ultimately increase revenue growth and become a leader in the industry.
Benefit #5: Gaining a Competitive Edge on The Market
The worst thing that can happen to your business is losing potential clients to competitors. Unfortunately, building a reputation and brand name in the real estate industry can take years. Agencies and professionals should utilize innovative methods and technology to thrive in such a competition-driven market. With 3D visualization, firms can create outstanding designs, improve marketing efforts, and enhance communication with their clientele, earning their spot on the map. Embracing ahead-of-curve technology helps agencies stand out amongst competitors and establish a brand as a market leader, building an impeccable reputation.
Architectural and Interior Design 3D Visualization Benefits – bottom line
3D visualization can do wonders for any real estate business, from interior design companies to architectural bureaus. Professionals get numerous advantages, can clearly communicate their creative vision, effectively promote upcoming projects on the market, reduce risks of delivering unsatisfactory products, and overall transform the way they do business.
However, 3D architectural visualization is only a first step for interior design firms to explore their full potential. The out-of-this-world technology, like augmented reality, 3D master planning, virtual reality, and more, are game-changing tools for any real estate-related business to help the companies grow and thrive.
Start your empowerment journey by contacting top digital solutions experts if you want to explore what innovative solutions fit your business strategy and goals. Don't know where to start? Go to services and get an online consultation with a VisEngine representative to discover how you can benefit from the world of virtual reality and visualization.
Comments on this guide to the architectural and interior design 3D visualization benefits article are welcome
Architectural Designs
London Architecture Designs – chronological list
Comments / photos for the Architectural and interior design 3D visualization benefits page welcome