What is the difference between 2d and 3d architectural rendering?, Virtual reality, Three dimensional render tips
What is the Difference Between 2D and 3D Architectural Rendering?
20 Oct 2022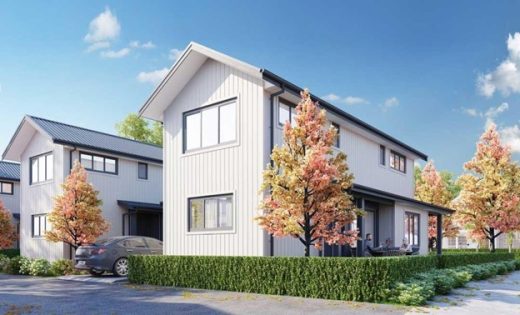 New technologies hit the market by the day. And to keep up with rapid changes, businesses need to employ the most recent tools and techs that can help them retain current and woo new customers and take their operations to the next level.
When it comes to choosing an architectural rendering type, most users tend to give preference to 3D rendering, which is considered a more sophisticated and effective method of visualizing future object. Still, there's also a certain category of users who deliberately choose 2D rendering as a faster, more cost-efficient, and adaptable process of creating digital images. These days, web designers, architectural engineers, real estate agents, and other industry professionals make good use of both rendering types, which help them create visually appealing and highly successful projects. But if you lack some basic knowledge to choose the best fit for your business, 3D artists from Fortes Vision suggest that you first learn the difference between 2D and 3D rendering.
2D Rendering vs 3D Rendering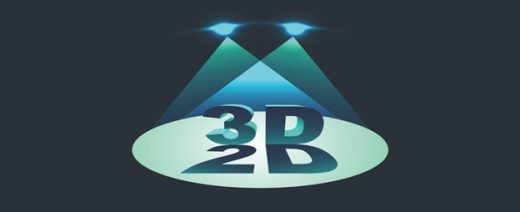 Before we jump into discussing the major differences, as well as the pros and cons of the architectural rendering types in question, it would be fair to note right away that there is no such thing as the best universal option. Both 2D and 3D rendering enable designers to put together informative and accurate visualizations and then showcase their work to investors, and potential clients, or simply add new illustrative projects to their portfolio. The only reason why some users might consider only one type is a particular result they expect to achieve. So, if you're not sure which rendering type would best suit your industry-specific or business needs, make sure to see both methods of generating digital images in action. To be precise, check out the results produced by 2D and 3D rendering processes. This will help you make a more informed decision and save quite a bit of money on your projects.
And now let's take a closer look at 2D and 3D rendering and try to figure out what actually sets them apart from one another.
Major Differences between 2D and 3D Rendering

After checking visualizations generated with the help of 2D and 3D rendering, you can arrive at certain conclusions, which, in turn, will help you determine how 2D graphics differ from their 3D counterparts.
Perspective
As with any 2D objects, digital objects created with 2D rendering look somewhat flat and less realistic. Still, it doesn't mean that this method won't allow you to create effective architecture and interior designs. Lots of architects use 2D for purely illustrative purposes at the beginning stage of their visualization process. Thus, 2D rendering is great for creating stylistic images and tentative architectural models that can be subsequently transformed into realistically depicted visualizations.
Unlike 2D, 3D rendering enables viewers to look at a digital image from different angles, which is one of the most considerable benefits of 3D rendering. Thus, with the help of 3D rendering, designers can create photorealistic visualization content. 3D renderings masterfully capture and demonstrate accurate details, textures, décor elements, and various features of a building's design from any angle or viewpoint. Clients can even view such content in full 360 and communicate your project in an immersive way.
Knowledge and Skills
2D art requires art fundamentals. So, if you aim to create a 2D rendering, you should be really good at drawing. You might need a thorough understanding of geometry, which involves mastering form and perspective to make your environments and shapes standout and look believable, especially from a distance. You also must learn about value, color, and composition to be able to bring your idea to life.
To create 3D renderings, one also needs to possess some basic skills and be familiar with art fundamentals. But 3D artists tend to rely on dedicated rendering and advanced graphics tools that 3D rendering software comes with rather than on their artistic talent. Creating 3D models requires mathematical skills.  What's more, a 3D visualizer should be good with 3D modeling apps and well-versed in texturing, lighting, and camera animation to create photorealistic animations of interior, exterior, and landscape visuals.
Changes
It's impossible to create a masterpiece without constantly improving its previous imperfect versions. And the same goes for creating 2D and 3D renderings, which represent a form of digital art. Any type of visualization might require some editing at some point, and you need to be ready to invest enough time and energy in polishing your work.
Among other benefits of 2D rendering, its ease of editing should be specifically mentioned. 2D renderings can be edited much faster as compared to their 3D counterparts. Being based on symmetrical and perpendicular lines, 2D visualization can be quickly tweaked by modifying the length, size, and other parameters of these lines, as well as adjusting color, shade, contrast, etc. This process doesn't require any sophisticated tools and software, which, nonetheless, isn't the case with 3D rendering.
Changing a 3D model, which is made up of multiple elements, can be quite a time-consuming and laborious task. There is no way that you can change one constituent of your 3D architecture renderings without disrupting the entire pattern. Still, if the need to tweak some elements arises, you can use more complicated software that allows incorporating necessary changes without altering all the elements. Moreover, there have emerged new techs and tools that allow taking the hassle out of the editing process and improvising more with 3D objects.
Main Takeaways
It's difficult, not to say impossible, to recommend only one out of the two rendering methods discussed in today's post. Both 2D and 3D techs are now successfully used in architectural visualization, real estate, and other industries. Depending on your budget, specific business needs, project scale, personal preferences, etc, you can decide which way to go to get the most out of your rendering journey. While 2D renderings won't offer you that extent of immersion, detailing, interactivity, and stunning realism, it's a cost-effective way to quickly create effective visualization you can pitch to your clients at the initial stage. 3D modeling, though, is a win-win option for those businesses that seek to attract a large range of new customers. 3D renderings are noted for their higher degree of accuracy and precision, which is crucial if you want to visualize projects that are still under construction. All in all, you want to weigh up all the pros and cons of each type of rendering and factor in your budget, level of expertise, and access to quality rendering software before you take your pick.
Comments on this What is the Difference Between 2D and 3D Architectural Rendering? article are welcome
Renders
CGI and 3D Posts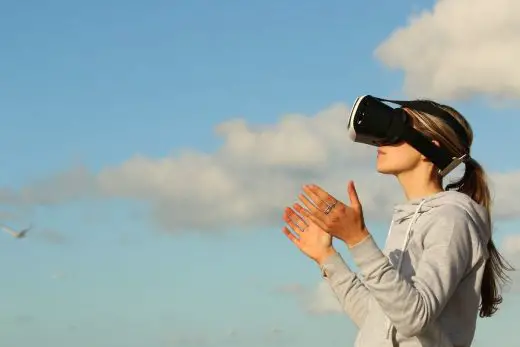 Architectural Designs
London Architecture Designs – chronological list
London Architect – design practice listing on e-architect
London Architecture Designs – architectural selection below:
One Exchange Square, Broadgate, EC2
Design: Fletcher Priest Architects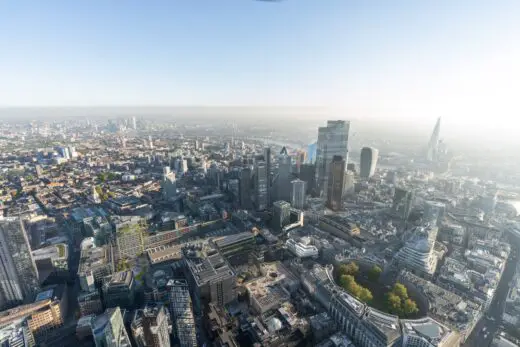 image : Secchi Smith
One Exchange Square Broadgate Building
Kensington Memorial Park Masterplan
Design: Simone de Gale Architects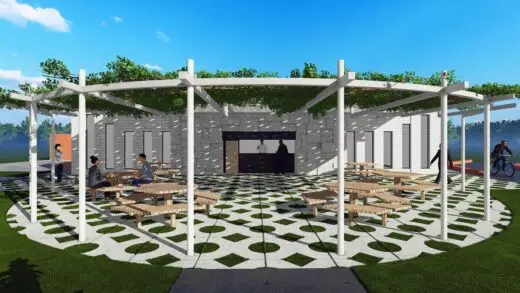 image courtesy of architects practice
Kensington Memorial Park Masterplan
Comments / photos for the What is the Difference Between 2D and 3D Architectural Rendering? page welcome