10 stunning pool design ideas for backyard oasis guide, Property swimming space tips, Building advice
10 Stunning Pool Design Ideas for Your Backyard Oasis
This article was sent to us by
Ali Arslankatri – [email protected]
for Toronto Pool Supplies
but failed to complete the deal
22 June 2023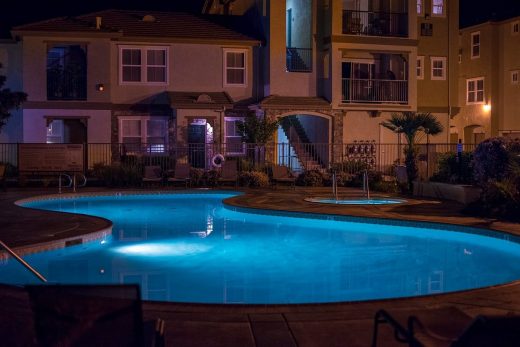 Source: Toronto Pool Supplies
A well-designed pool can transform your backyard into a luxurious oasis, providing a refreshing escape from the summer heat and a focal point for outdoor entertainment. Whether you prefer a sleek and modern design or a natural and tropical ambiance, we have gathered ten stunning pool design ideas to inspire your backyard transformation. Get ready to dive into these captivating pool designs, accompanied by beautiful images that will ignite your imagination.
Infinity Edge Elegance

Description: This striking pool design creates an illusion of water blending seamlessly into the surrounding landscape.
Key Features: Vanishing edge, sleek lines, breathtaking views.
Contemporary Geometric

Description: Embrace clean lines and modern aesthetics with a geometric pool design that exudes sophistication.
Key Features: Rectangular or square shape, straight lines, minimalist features.
Tropical Paradise

Description: Transport yourself to a lush tropical getaway with a pool design that incorporates vibrant foliage, waterfalls, and natural stone.
Key Features: Curved shapes, tropical landscaping, water features.

Mediterranean Retreat

Description: Create a Mediterranean-inspired oasis with a pool design that combines elegance, classical elements, and soothing blue hues.
Key Features: Roman or Grecian shape, mosaic tiles, decorative accents.

Modern Lap Pool
Description: Ideal for fitness enthusiasts, a sleek lap pool design offers a long, narrow shape for swimming laps and a contemporary aesthetic.
Key Features: Rectangular shape, clean lines, separate lane for swimming.
Natural Pondscape

Description: Embrace the beauty of nature with a pool design that mimics a serene pond, complete with rocks, waterfalls, and aquatic plants.
Key Features: Organic shape, natural stone, water cascades.
Rooftop Retreat

Description: Take advantage of limited space by creating a rooftop pool oasis with panoramic views of the cityscape or surrounding landscape.
Key Features: Compact design, glass walls, lounge area.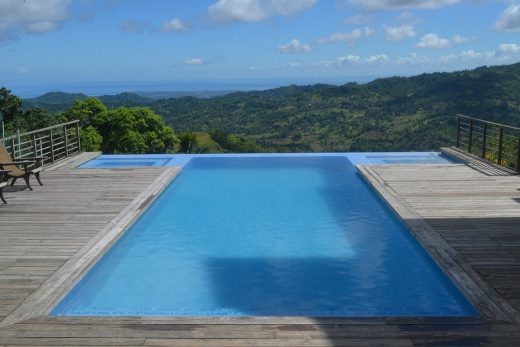 Read more: Canada's most Incredible Outdoor Swimming Pools
Family Fun Zone
Description: Design a pool that caters to the entire family, featuring playful elements such as water slides, fountains, and shallow lounging areas.
Key Features: Kid-friendly features, vibrant colors, water play structures.
Modern Desert Escape
Description: Complement a desert landscape with a modern pool design that incorporates sleek lines, earthy tones, and desert-friendly vegetation.
Key Features: Geometric shapes, desert-inspired colors, desert plants.
Resort-Inspired Luxury
Description: Transform your backyard into a private resort with a pool design that combines lavish features, such as a swim-up bar, waterfalls, and sunken lounges.
Key Features: Resort-style amenities, custom lighting, luxurious seating areas.
These ten pool design ideas showcase a range of styles and aesthetics to inspire your backyard pool project. Whether you dream of a contemporary masterpiece, a tranquil natural retreat, or a family-friendly water wonderland, these images and descriptions provide a starting point for creating your own backyard oasis.
Comments on this guide to 10 stunning pool design ideas for backyard oasis article are welcome.
Swimming Pools
Swimming Pool Design Articles
Swimming Pool Designs
Swimming Pool Building Designs
Important purchases for your new swimming pool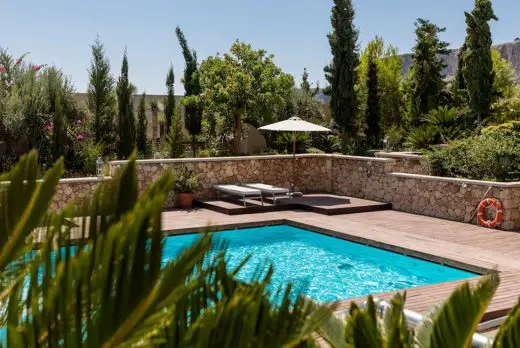 picture : Dim Hou
How to ensure your family swimming pool is child-friendly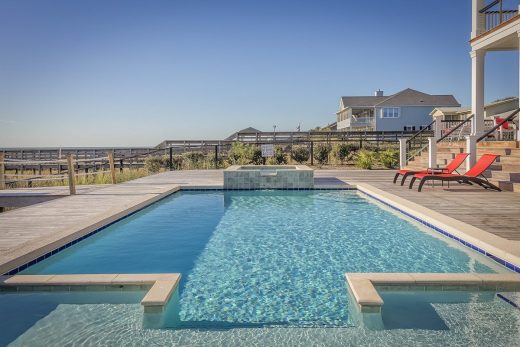 Swimming Pool in Belgium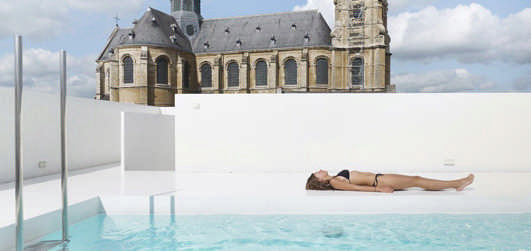 photo : Frederik Vercruysse
Thermal Baths in Bad Ems Building , Germany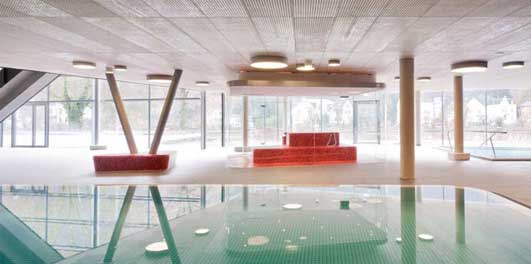 photo © David Matthiessen
Family House Revision & Pool for Art, Athens, Greece
Architects: Eleni Kostika Architecture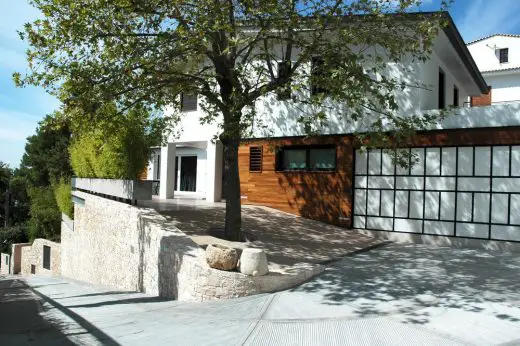 photograph © Alexandros Tsonidis
Family House Revision & Pool for Art
5 Pool Designs That Will Make Your Neighbours Envious
You Should Consider Getting a Swimming Pool
How to clean a green swimming pool effortlessly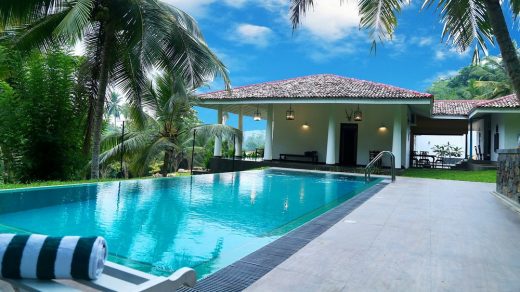 7 reasons to have a swimming pool guide
Swimming Pool Architecture Design Ideas
All You Need To Know About Natural Swimming Pools
Property Articles
Comments / photos for the 10 stunning pool design ideas for backyard oasis advice page welcome