Essential tips for finding your dream home guide, Luxury house build tips, Luxurious property advice
10 Essential Tips for Finding Your Dream Home – Guide
29 August 2023
The quest to find one's dream house can often feel like searching for a needle in a haystack. For many, it's not just about a roof and four walls but about achieving a lifelong dream.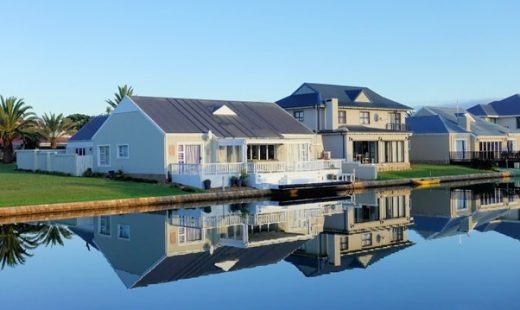 The perfect house is a place where future memories are envisioned, where kids might grow, and where every corner resonates with personal desires.
Amrit Hunjan, a reputed real estate agent, often reiterates the sentiment of many Edmonton residents he has assisted: finding the perfect home can be a monumental task, akin to ticking off a significant item on one's bucket list.
But with the right approach and guidance—and by understanding the pitfalls to avoid by using a real estate agent—the dream can turn into a delightful reality.
Understanding Your Needs and Wants
Before embarking on the house-hunting journey, potential buyers must distinguish between what they truly need and what would be nice to have.
For instance, an extra bedroom might be non-negotiable for a growing family, while a spacious walk-in closet might be a luxury.
Recognize your current living situation and envision how it might change in the future.
Importance of Having a Clear Vision
By knowing what you want in your dream house, you're better equipped to convey your desires to a real estate agent, who can then tailor the search to your specifics.
It not only streamlines the buying process but also ensures you don't get swayed by homes that don't align with your vision.
Setting a Realistic Budget
Before diving into house hunting, it's important to ascertain your price range. Begin by reviewing your monthly expenses, credit score, and potential mortgage payment.
Tools such as online calculators can help you determine an estimate of the price range you should consider.
While it's tempting to aim for the higher end of your budget, it's wise to account for any unforeseen circumstances that might arise in the future.
Factoring in Additional Costs: Closing, Moving, Renovations
It's easy to fixate on the purchase price, but potential buyers must consider other costs. Closing costs, including taxes and attorney fees, can be substantial.
Moving expenses, potential renovations, or upgrades to make the house align with your dream vision can also add up. Preparing for these in advance can alleviate potential financial stress.
Research Locations and Neighborhoods
Your dream house should ideally be situated in a dream neighborhood.
Consider factors such as commute times to work, the quality of the school district for families with or planning for children, and the proximity to essential amenities like grocery stores, parks, and hospitals.
These aspects not only influence your day-to-day life but can also impact the resale value of the property.
Community Vibes, Safety, and Future Development Plans
The perfect house is also about the community vibe. Talk to residents, check online forums, and visit at various times of the day.
School ratings, crime rates, and future development plans can give insights into the neighborhood's trajectory and if it aligns with your vision of a dream neighborhood.
Hire a Reputable Real Estate Agent
The home-buying process is complex, and having a reputable real estate agent by your side can be invaluable.
Agents have insights into the real estate market, understand the intricacies of negotiations, and can guide potential buyers away from properties that might seem good on the surface but have underlying issues.
How to Choose the Right Agent for Your Needs
Selecting a real estate agent is crucial. Referrals, reviews, and interviews can help. When Amrit Hunjan assists residents in Edmonton, he showcases the value of aligning with an agent who understands the client's vision and can translate that into the right types of homes to explore.
Prioritize Home Features
It's tempting to get swayed by beautiful model homes and intricate designs, but it's crucial to remember the basics. How many bedrooms and bathrooms are necessary for your current and potential future family? Does an outdoor space feature in your dream house for gatherings or children to play?
Is a garage essential for your vehicles or storage? These primary features can significantly filter out potential homes and steer your search in the right direction.
Desirable Features: Pool, Home Office, Walk-in Closets
While certain features are non-negotiable, others fall into the "desirable" category. In today's world, a home office might be on top of that list for many. A pool, while lovely, might be a luxury or even a turn-off for some due to the maintenance required.
And who wouldn't love a spacious walk-in closet? Yet, is it a must-have or a nice-to-have? Balancing these desires ensures you remain within your budget while still getting a house that feels tailored to you.
Visit Multiple Properties
One common piece of advice from seasoned home buyers and real estate agents is to view multiple properties.
Visiting a range of houses provides a perspective on what's available in the market, and more importantly, it helps clarify what you truly want.
It's not uncommon for buyers to realize their dream house's vision shifts after seeing the myriad of options available.
Taking Notes and Photographs for Comparison
With the excitement of house hunting, details can easily blur together. Hence, it's advisable to take notes or photographs.
These can help in comparing potential homes on factors like square feet, layout, lighting, and even the feel of the place. Over a coffee or dinner, these notes can be invaluable in making decisions.
Inspect the Home Thoroughly
A house that looks perfect on the surface might hide significant issues. Checking for signs of structural problems, water damage, or faulty electrical systems is essential. Sometimes, the signs might be subtle – a crack here, a water stain there, or an outlet that doesn't work.
Professional Home Inspection
While a personal check is vital, nothing beats the expertise of a professional home inspector. These experts are trained to identify problems that might go unnoticed by the untrained eye, ensuring you're making an informed decision.
Think Long-Term
When considering a property, think about how it'll serve you in the coming years. Will there be enough rooms if your family grows? If you're considering remote work, is there space for an office?
Additionally, consider the property's potential value appreciation. Some neighborhoods or types of homes might have better long-term value than others.
Potential for Renovations or Extensions
Your dream house might not be perfect from the get-go. It might require a touch here and a tweak there to make it truly yours. When house hunting, consider the potential for renovations or extensions.
Can that kitchen be opened up? Is there space for an extra bedroom? Such possibilities can turn an almost-perfect house into your dream home.
Negotiate Smartly
Before diving into price discussions, familiarize yourself with the local real estate market. Are homes selling above or below the asking price? Is it a buyer's or a seller's market? Knowing the nuances of the market can arm you with the information needed to strike a favorable deal.
Tips for Negotiating Price, Terms, and Conditions
Consider other terms and conditions, such as closing dates, repairs, or including appliances in the sale. Being flexible on some terms might allow you to get a better price.
Moreover, always be prepared to walk away if the deal isn't right. Having a trusted real estate agent can provide guidance and act as a buffer, ensuring emotions don't cloud judgment.
Be Patient and Open-minded
While it's natural to feel excited and eager, it's also essential to exercise patience. The perfect house that ticks every box on your bucket list might be just around the corner, and rushing decisions can lead to regret.
Benefits of Staying Open to Different Options and Possibilities
Perhaps a different style home than you envisioned offers everything you need, or a house outside your preferred neighborhood has unmatched charm.
Keeping an open mind can lead to pleasant surprises in the house-hunting journey.
10 essential tips for finding your dream home Conclusion
There is joy in finally discovering a place that you can truly call home. A space where every corner resonates with your dreams, aspirations, and the promise of cherished memories.
As you begin this critical journey, proceed with assurance, equipped with knowledge and readiness. Remember, every challenge faced is a step closer to your dream home. With patience, diligence, and a sprinkle of hope, your dream house awaits.
Comments on this 10 Essential Tips for Finding Your Dream Home article are welcome.
Dream Homes
Dream Homes Designs
How to furnish your dream home on a budget
10 popular architectural trends for your dream home
How to design your dream home in the UK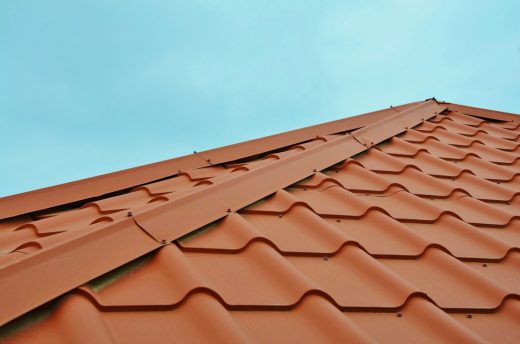 Building Articles
Residential Architecture
Comments / photos for the 10 Essential Tips for Finding Your Dream Home page welcome