Woods Bagot Architects Melbourne, Australia Architecture Practice, Design Office News
Woods Bagot Architects Practice
Australian Architecture Studio – Design Offices News & Information
post updated 12 May 2022
Woods Bagot Architects News
Woods Bagot Architects News, chronological:
12 May 2022
Kirsti Simpson joins Brisbane Studio
For over 25 years, Kirsti has been designing ground-breaking workplaces and commercial towers for international and local clients. For clients advocating for change in their workplaces, Kirsti is their supporter and mediator in how design can actualise this innovation—forge new collaborations between once isolated teams, foster commitment in existing employees and excitement in potentials. At a time when the workplace has become a key site for design innovation, Kirsti's appointment represents Woods Bagot's commitment to continue its visionary work in this sector.
Kirsti joins Woods Bagot's Australian workplace interiors team, contributing to a portfolio and calibre cultivated by Amanda Stanaway in Sydney, Rosina Di Maria in Adelaide, Bronwyn McColl, Cassandra Fahey and Wuff Keeble in Melbourne and Melanie Porrins in Perth. With Kirsti, Woods Bagot sees the elevation of its workplace interior capabilities across the Northern Australian Hub, combined with the workplace consulting strategy prowess within ERA-Co UX.
Kirsti Simpson with David Lee outside 80 Ann Street: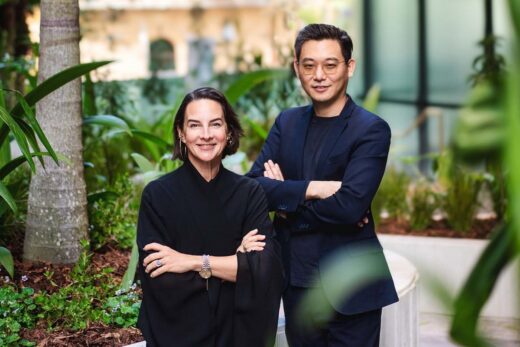 Kirsti's deep roots in Brisbane work in tandem with her global distinction to make her a powerful addition to our team. It is a rare duality that is shared by Woods Bagot – of global expertise paired with local depth and loyalty – and is exactly what Kirsti says attracted her to the team.
As Brisbane Studio Chair, Kirsti will work closely with Woods Bagot Associate Principal David Lee as they embark on a period of tremendous growth in the Queensland market ahead of the 2032 Brisbane Olympic Games as well as growing the cultural foundation of the Brisbane Studio and team.
Nik Karalis – CEO
Studio Locations:
Adelaide Studio: Level 14, 11 Waymouth Street, Adelaide
Auckland Studio: Level 3, 106-108 Quay Street, Auckland
Brisbane Studio: Level 3, 262 Adelaide Street Brisbane
Melbourne Studio: Mezzanine 498 Little Collins Street Melbourne
Perth Studio: The Palace 108 St. Georges Terrace
Sydney Studio: Level 2, 60 Carrington Street, Sydney NSW
Hong Kong Studio: Level 22, The Centrium, 60 Wyndham Street, Central Hong Kong
Shanghai Studio: Plaza 336, 9F, 336 Middle Xizang Road, Huangpu District, Shanghai China 20000
Beijing Studio: 10F, Building H, Phoenix Place, No A5 Shuguangxili, Chaoyang Beijing, China 100028
Shenzhen Studio: Unit 781, 7/F, Tower A, SCC Financial Centre, 88 First Haide Road, Nanshan District, Shenzhen China
Singapore: 38 Bukit Pasoh Road, Singapore 089852
London Studio: 75 Riding House Street, London W1W 7EJ, United Kingdom
Abu Dhabi: Cloud Spaces, Level 1 Town Square, Yas Mall, Yas Island, Abu Dhabi, UAE
Dubai Studio: Level 3, Suite 313, Dubai Emarat Atrium Sheikh Zayed Road, Dubai, UAE
New York Studio: 30 Broad Street, 7th Floor, New York, NY 10004
Los Angeles Studio: The Bradbury Building, 304 South Broadway, Floor 2, Los Angeles, CA 90013 USA
San Francisco Studio: 128 Spear Street, Ground Floor San Francisco CA 94105 USA
Sydney's streets as car-free market gardens
Could there be a $2.9 billion positive impact by reducing cars in Sydney? Join this Committee for Sydney live event.
From Barcelona to Bogotá, blueprints for carless cities are emerging. What could Sydney's strategy be to reduce car usage and retain the quieter streets we've come to enjoy as a result of Covid-19?
ERA-co has analysed the impact on family spending and wellbeing of reducing traffic on main thoroughfares or turning quiet community streets into more parks and market gardens – which could provide life satisfaction benefits valued at $2.9 billion.
Join head of impact valuation at ERA-co, Meg Bartholomew, and Woods Bagot principal John Prentice for the Committee for Sydney launch of ERA-co's report Streets Ahead: A New State of Wellness and a discussion on the positive economic impact of these compelling scenarios.
Live Event: Sydney's streets as car-free market gardens
Thursday October 15, 2020
4 -5 pm
Hosted by Eamon Waterford, Deputy CEO & Director of Policy, Committee for Sydney
About the Speakers
MEG BARTHOLOMEW
Architect and Engineer – Head of Impact Valuation, ERA-co
An architect and an engineer with a master's degree in city making for social outcomes, Meg spends most of her time thinking about how to make our cities better places for everyone. Her passion is for understanding how intangible qualities can be more transparently valued in development feasibility and for the true social costs and benefits of planning to factor in decision making and underpin responsible investment in cities.
ERA-co is an experience consultancy that applies evidence-based thinking to create transformative places.
JOHN PRENTICE
Principal and Regional Transport Leader (A&NZ), Woods Bagot
John's approach to architecture and urban design conveys a strong sensitivity to human experience, and he thrives on making places great through considered and sustainable design. Currently leading Woods Bagot's architectural teams on the design of new metro stations at Sydney's historic Central Station and Crows Nest, John was also instrumental in the design of Wynyard Walk, a pedestrian link that cuts walking time between Wynyard Station and the Barangaroo waterfront to just six minutes and makes public transport a much more attractive option.
Woods Bagot is a global architecture and consultancy studio spanning design, research, data, and performance to create People Architecture.
28 Jun 2018
Woods Bagot Architects WAF Shortlisted Buildings
Seven Woods Bagot projects – three future projects and four completed buildings – are finalists in this year's World Architecture Festival (WAF) Awards – the world's largest, live architectural award program – and its sister program, the INSIDE World Festival of Interiors.
Woods Bagot Architects WAF Shortlisted Buildings
16 Jan 2018
Woods Bagot Expands Senior Design Team
The London studio of Woods Bagot, an international design practice, has made two senior appointments as their expansion continues, appointing Chris Crombie as the new Transport Leader for Europe and Debby Ray as Associate Principal to build on recent wins in all sectors.
Chris Crombie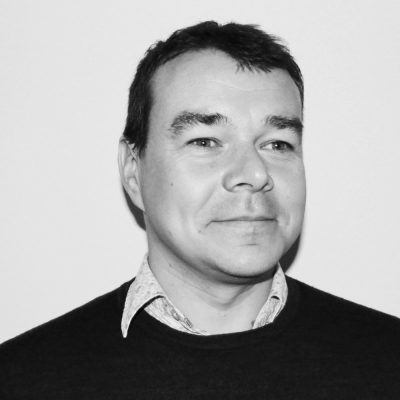 image courtesy of architects
With 15 years of global experience, Chris's career has focused on winning, developing and delivering world-class transportation projects for both aviation and rail, including: Heathrow Terminal 2B and the world's largest single terminal at the New Istanbul Airport. In addition, Chris also played a pivotal role on the multi-award-winning Pulkovo Airport Terminal 1 project in St Petersburg, which included not only the design and construction of a new 17m pax international facility with landside car parking, but also an international hotel and provision for a new heavy rail connection to the city centre.
Chris's extensive rail experience includes leading roles on numerous high-profile projects such as Crossrail and High Speed 2, where he led the design for the New London Terminus at Euston. He has worked internationally on the development proposals for new stations in Delhi and Mumbai in India and metro systems in Australia. Chris will lead Woods Bagot's European transport sector.
Debby Ray
Debby's flair for design is matched only by her passion for sustainability. She is registered in both the UK and the US, and joins Woods Bagot's London team with 25 years of experience leading high-profile and award-winning projects both locally and internationally. Having honed her skills with Alsop, AHMM and Perkins & Will across the education, residential, commercial and masterplanning sectors, some of her notable successes include 150 Holborn, Wood Wharf, Manchester's New Islington and the Stirling Prizenominated Westminster Academy.
Debby's projects have won RIBA, AIA, Civic Trust and WAF awards. Throughout her professional career she has remained actively involved with universities and has been a guest critic at the Bartlett School of Architecture and the University of Westminster.
Woods Bagot's CEO Nik Karalis said: "Debby and Chris join us with impressive credentials and a huge amount of knowledge and expertise. Our London Studio already boasts an innovative built portfolio and the combined experience of Debby and Chris reinforces our offering to clients and reaffirms our position as a premier practice. We're thrilled that they have both joined our London team and we're excited to continue to build upon the studio's success in 2018."
8 Nov 2017
Woods Bagot's London studio advice
Woods Bagot's London studio advises Australian residential market on Build to Rent
Principal Jonathan Clarke and Associate Principal Simon Saint from Woods Bagot's London residential team have completed a two-week tour of Australia sharing their knowledge of the build-to-rent (BTR) market in the UK. Earmarked as the next global location to adopt the rental model with an estimated $300 billion investment forecasted, the London team visited two of Australia's largest cities, Melbourne and Sydney to educate key players in the Australian property market and decision makers.
Key to Woods Bagot's success in the BTR market in the UK is their commitment to people focused design and this was a key message during their time in Australia. A relatively new phenomenon in the UK, Build to Rent is creating 95,918 new homes and has changed the landscape for urban cities, supporting a global shift in people's views on home ownership. Jonathan comments on the change in approach for citymakers and developers: "This is a new model for city living which demands a new approach to marketing, funding and management; BTR operators need to think of their portfolio as a brand and something that people will want to come and be a part of".
In addition to end user based design, Jonathan and Simon argued that amenities are integral to the success of BTR schemes. Jonathan comments on the importance of flexibility; "It is essential for end users and the durability of BTR that these homes provide personality and flexible amenities that contribute to the community. Developers need to create flexible space which can be modified with the emergence of new trends and they need to understand their tenants' mindsets to keep them from jumping ship to another scheme".
Simon argued that this end user focus needs to stretch to every generation; "Build to rent schemes shouldn't just be for the younger communities. In the UK, retirement living has also seen a big change in mindset and the housing market is needing to adapt to this quickly. Retirees no longer want to be miles away from a city and in their own little bubble, they want to enjoy being part of a community and live the same lifestyle they have been accustomed to. Creating communities that can interact with one another is also key to Build to Rent schemes".
In addition to meeting with State Government agencies, Jonathan and Simon met with Western Australia's Minister for Housing, the Honourable Peter Tinley AM MLA, the Department of Planning, Lands and Heritage and the Metropolitan Redevelopment Authority, as well as speaking at the build-to-rent Property Council of Australia Business Lunch in Sydney.
Woods Bagot London designed projects for both Quintain and Essential Living and conducted extensive research into the rental model. For further information, visit the following link – https://www.woodsbagot.com/news/build-to-rent-a-focus-on-operational-efficiency-and-value-to-customers.
2 Aug 2017
Woods Bagot relocates Workplace Interiors leader to London Studio
Woods Bagot is further strengthening its Workplace Interiors team in London by relocating Senior Associate Colin Devereaux, to the London studio. Colin originally joined Woods Bagot in 2008, and has previously worked in the practice's Sydney and San Francisco offices.
Colin has 20 years of Workplace Interiors experience, working on some of Google's international headquarters, including Moffett Place in California and offices in Sydney, Hong Kong, Shanghai and Singapore. His understanding of the UK property market comes from his involvement in some of the city's most notable workplace schemes, including Cisco's City of London office and Allen and Overy Headquarters.
Colin's career at Woods Bagot started at the London studio, before moving to Sydney in 2009 and San Francisco in 2015. This global experience has enabled Colin to work on a wide range of projects, from boutique to large scale headquarter fit-outs along with multi-residential schemes, in the US, UK and Australia. In addition, Colin has been instrumental in leading environmentally-friendly schemes, delivering one of the first LEED v4 ID+C:CI certified projects outside of the US for Google Australia in Sydney.
Colin comments on his return to the London studio: "It's our common belief at Woods Bagot that buildings should be designed from the inside out and it is crucial workplace in London is designed around this ethos. Our London studio is leading the charge in Workplace Interiors and I am looking forward to re-joining the team, bringing with me my global learnings."
Jonathan Clarke, Global Residential sector leader and Chair of the London Studio, said: "Colin's global experience and most notably, understanding of leading technology giants' will be of great benefit to the London Studio. It is crucial that as a practice we share our global talent and we're thrilled to have Colin re-join the London team."
16 Jan 2017
Woods Bagot named seventh 'Most Admired Architect'
Global design practice maintains top ten ranking in Building Design's 2017 World Architecture Top 100
Global architecture and consulting firm Woods Bagot has ranked in the top 10 global practices for the third consecutive year, according to Building Design magazine's 2017 World Architecture Top 100 list, an annual survey of the world's largest companies ranked by the number of fee-earning architects employed.
This year, Woods Bagot ranked overall #7 – down one place from #6 last year. The practice is once again the only Australian firm in top 10. The global studio was honoured to be listed as one of the world's 'Most Admired Architects', ranking equal seventh with Kohn Pederson Fox, Nikken Sekkei, UN Studio and Zaha Hadid Architects. Foster + Partners topped this list for the 11th consecutive year.
Woods Bagot ranked #2 (by fee income) in the Australasia region. Breaking down market sectors and specialisms, Woods Bagot claimed #7 In Offices, #7 in Residential, #8 in Retail, #9 in Interior Design and equal #7 in Planning.
Woods Bagot's Chief Executive Officer Nik Karalis said the 2017 WA100 rankings reflected the company's year of consolidation and expansion, with recent teams being added in Kuala Lumpur, Singapore and Auckland.
"This year, Woods Bagot has maintained a vigorous global presence in 17 studios worldwide," Karalis said.
"We have strengthened our alliances with local partners, established key relationships and explored new ventures in Asia, Australia, Europe, Middle East and North America, and we have engaged with thought leaders in these regions to bring design and innovation to the next level."
"Delivering results in the transformation of cities means having a presence in these cities of opportunities and responding to the changing needs of the business," he said. "We foresee the convergence of physical and digital communities creating limitless user experiences that reflect the ways people want to live, work and play.
In early December of 2016, Woods Bagot relaunched its website with a broader social and ecological purpose of bringing clients engaging enterprises which includes UrbanSystems—The Way We Live; SuperSpace—Analysing The Way We Live; and BrandStudio—Narrating The Way We Live. There is a strong focus on editorialised visual content tailored to maximise visitors' online experience in this digital era.
"The culmination of their development over the past six months is now revealed in a new format—a website that presents projects in a more conversational and personal manner, revealing a practice that is at the forefront of the new role and responsibility of urbanism architecture and interiors."
"As we move forward, we expect an array of current and potential work prospects with revenue to increase throughout 2017 and 2018. With the unwavering dedication of our leaders, 59 shareholders/ principals, 11 associate principals and staff members, we remain resolute in delivering excellence to our practice."
Woods Bagot Global Development Officer Mark Mitcheson-Low reported Woods Bagot's opportunities continued to be strong in Australasia, North America and Europe.
"As architects and designers, we have a rare opportunity to spearhead the world in implementing the key drivers of change by tapping into conversations around the future of cities, places and people,"
"At Woods Bagot we are deeply committed to not only opening the dialogue on economic, ecological, social and liveability in large metropolitan areas but also in providing practical solutions that will have a positive impact on people in our global cities."
Woods Bagot's most significant projects in 2016 include: Christchurch Convention Centre, New Zealand; Adelaide Convention Centre, Australia; 1 William Street, Australia; University of Sydney Business School, Australia; Wynyard Walk, Australia; Chongqing Tower, China, Jay Street residences, North America, One Journal Square, North America; 108 Chambers Street, North America; Sunshine Insurance HQ, China; Farpoint Mega Kuningan, Indonesia; Telkom Tower, Indonesia; Collins Arch, Australia; Leicester Square Hotel, England; Virgin Domestic Terminal 1, Perth Airport, Australia; New Quality Quay Central, Australia; and Ten Trinity Square, England.
For the full report and breakdown please visit: http://www.bdonline.co.uk/wa-100
6 Dec 2016
Woods Bagot reveals a new website direction
Woods Bagot Reveals a New Website Direction A strong focus on editorialised visual content to create a more personal online experience
6th of December 2016 – Woods Bagot launches its new website that redefines an architectural practice web-based interface with a broader social and ecological purpose of bringing new client engaging enterprises:
1) UrbanSystems—The Way We Live;
2) SuperSpace—Analysing The Way We Live; and
3) BrandStudio—Narrating The Way We Live.
"The culmination of their development over the past six months is now revealed in a new format—a website that presents projects in a more conversational and personal manner," said Nik Karalis, Chief Executive Officer.
"This engaging display reveals a practice that is at the forefront of the new role and responsibility of urbanism architecture and interiors."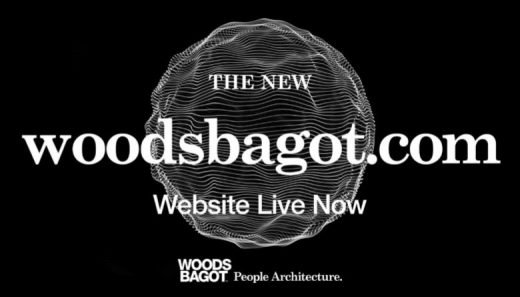 The new website deploys both computational and emotional strategies to create experiences that provide value and relevancy to Woods Bagot clients in this digital era. There is a strong focus on editorialised visual content tailored to maximise visitors' online experience.
The centrepiece of thought leadership and the execution of People Architecture is Sector Futures with an endless permutation of projects created by the confluence of collaboration between Woods Bagot partners, thought leaders and disciplines.
"We're offering our clients an engaging insight into thought leadership beyond an image repertoire," said Karalis.
"It's about bringing what's relevant to our industry, our sectors and disciplines front and centre for our clients to access with ease and simplicity, allowing them to gain an understanding of our vision of People Architecture and exploring our human-centric design methodologies."
With more than 1,000 experts across the globe, Woods Bagot redefines the notion of a global community across both physical and digital channels, relying on cross collaboration and collective intelligence to deliver excellence. Designed with the concept of storytelling, the website uses different formats to communicate the narratives. The aim is to provide an ultimate user-friendly experience with the website's much improved navigation and functionality.


photo : Trevor Mein Photography
Its new features allow users to access:
Woods Bagot's expansive portfolio of detailed case studies • "Enterprise" section where users can learn about the agile culture of smart creatives, supported by three new Enterprise Functions: UrbanSystems, SuperSpace and BrandStudio • "Talks" – a new series that encompasses a global conversation, including In(di)visible Cities, FIRSTPASS interviews and other rich online content across a wide range of sectors and disciplines • "Ideas" section where thought leaders share their latest innovations and experiences • Direct link into the human behaviour analysis SuperSpace Agency
According to Woods Bagot Brand Studio Leader Garrett Miller, the approach to the new website showcases architectural work in a more conversational tone. "This is an amazing opportunity to connect our clients with the compelling narratives and stories of existing and future Woods Bagot projects, and the website has been distinctively designed to reflect this strategy."
Miller has been engaged in the development of the new website from start to finish, working with key stakeholders and leaders across the company to articulate the vision from a graphical perspective. The new website aims to bring clients' brands to life through architectural expression and digital storytelling. It allows clients to stay informed with recent news about projects and people. The "News" section features events coverage, speaking engagements, stories on groundbreaking project wins and best practices.
"Feedback is important to us," said Karalis. "Talking to our clients help us find enterprising creative solutions to all our projects and services."
For more, visit Website: www.woodsbagot.com
18 Oct 2013
Woods Bagot News
Adaptive knowledge approach recognised for the fifth time
Korea, 17 October 2013 – Woods Bagot today announced that for the fifth time the firm has been recognised as a winner at the World Knowledge Forum in Seoul, Korea, as a 2013 Asian Most Admired Knowledge Enterprise (MAKE).
The global design firm has been has recognized for management of its enterprise-wide collaborative knowledge sharing and is the only architecture firm acknowledged in the awards.
Woods Bagot Beijing Studio:


image : Woods Bagot
"A decade ago we realised that to remain competitive we needed to accelerate the delivery of design intelligence on projects by tapping into the collective knowledge of our projects and our people," said Ross Donaldson, Group Managing Director.
Embarking on a research journey over eight years ago, Woods Bagot implemented an aligned knowledge strategy that focused on mobilising knowledge beyond regions, growing knowledge capabilities and driving a knowledge innovation culture.
"How we manage our knowledge globally and then apply that intelligence to projects is what differentiates Woods Bagot from our peers," continued Ross.
"Our vision is 'one global studio' which is about building a culture of knowledge across the whole firm. To our clients this means that we collaborate locally and globally to deliver incomparable design. To knowledge, it means we have no boundaries to capturing, sharing and applying our experiences, ideas and intelligence. Our design methodology and how we operate as a business is built on this philosophy and it is humbling to see we have again been acknowledged as a Most Admired Knowledge Enterprise," said Ross.
Building Woods Bagot's knowledge framework has been a dynamic process for the firm.
"Our knowledge strategy maintains an 'edge of chaos' equilibrium to remain responsive to new knowledge, communications and technology approaches," said Felicity McNish, Global Knowledge Manager.
"We sustain this equilibrium with continuous horizon watching, testing, evaluation and adaptation of our knowledge tools and platforms. Our knowledge framework is an ongoing journey."
The firm's commitment to knowledge extends to a research driven design methodology; using a tailored design portal for each project to harness knowledge and connect across borders; creating a global intranet community; investing in industry based knowledge forums; and communicating pertinent thought leadership to clients and peers.
Recent outcomes of Woods Bagot's research and knowledge approach include design of the new $200 million South Australian Health and Medical Research Institute (SAHMRI); China Southern Airport City, Guangzhou; Telkom Landmark Tower, Jakarta; National Australia Bank Docklands, Melbourne, Australia; and the ZERO-E modelling tool for zero emission buildings developed jointly with Buro Happold.
About Woods Bagot
Woods Bagot is a global design and consulting firm, with a team of over 850 people working across Australia, Asia, the Middle East, Europe and North America.
The firm's unique 'One Global Studio' philosophy drives unprecedented knowledge sharing and true collaboration across time zones, producing innovative, inspired and functional design solutions.
Underpinning Woods Bagot's knowledge culture is Public, the firm's research arm, created in collaboration with leading thinkers and academics.
Specialising in five key sectors – Aviation and Transport; Education, Science and Health; Lifestyle; Sport; and Workplace – Woods Bagot's diverse portfolio spans more than 140 years, a legacy of design excellence. The firm's high-profile projects include: Shijiazhuang International Exhibition and Convention Centre, China; 100 Bishopsgate [London], Qatar Science and Technology Park, Melbourne Convention and Exhibition Centre [in joint venture with NHArchitecture], Ivy, Sydney [in collaboration with Merivale, Cornwell Design, Hecker Guthrie], Sunshine Insurance Group HQ [Beijing], Delhi One [Noida, India] and WAF 2013 shortlisted project Knox Innovation Opportunity and Sustainability Centre [KIOSC, Australia].
Disciplines: Architecture, Consulting, Interior Design, Urban Design, Master Planning
2 Oct 2013
Woods Bagot Singapore
Woods Bagot announce the launch of a Singapore studio. The studio, a joint venture between Woods Bagot and award-winning local practice Forum Architects, means that Woods Bagot now has an on-the-ground presence in 17 cities globally and in all the crucial regional business hubs – London, New York, Sydney, Dubai, Hong Kong and now, Singapore.
14 Aug 2013
Architect Tim Narey joins Woods Bagot London
London — Woods Bagot announced that leading transport and infrastructure architect Tim Narey, has joined the firm's London Studio. Tim will lead a new Transport and Infrastructure Group for Europe and the Middle East, working closely with the Global Head of Aviation and Transport, James Berry.
Architect Tim Narey joins Woods Bagot London Studio:



photo from Woods Bagot, architects
Tim joins Woods Bagot from Aedas where he was a Divisional Director and led a variety of major transportation projects across Europe, Asia and North America. His most notable career projects include the Emirates Air-Line and the Eden Project as well as the new Highway407 Station in Toronto which is under construction.
Jonathan French, Regional Executive Chairman for Europe and Middle East commented: "Woods Bagot is already world-renowned as a transportation sector specialist, demonstrated through our work for the aviation industry which has contributed to our shaping the airports of tomorrow. We are now seeing a surge in major transport – and particularly rail-related – projects across Europe and the Middle East. Tim's appointment will further enhance our expertise in the design and delivery of these important and socially beneficial projects."
Tim Narey commented: "Transportation affects us all on a day-to-day basis and these unique projects provide architects with a chance to enhance the lives of millions, making a positive impact on society whilst supporting economic prosperity. I am delighted to be joining Woods Bagot and I welcome the chance of working with Jonathan and James to build on the recent successes of the Studio."
The global transport team at Woods Bagot is currently involved in projects in Hong Kong, Los Angeles, New York, and recently won the design competition for the first stage of the AUD$1billion "Project Switch" at Sydney airport which includes a new international terminal at the T2 / T3 campus. Other projects include the AUD$2 billion expansion of Perth Airport in Australia and the new international terminal for the capital of Azerbaijan in Baku.
30 May 2013
Jonathan French joins Woods Bagot as Regional Executive Chair for Europe
Global architects Woods Bagot today announced the appointment of Jonathan French as Regional Executive Chair for Europe.
A Chartered Architect and MBA, French has over 25 years' international experience across a number of highly respected practices, including David Chipperfield Architects, Ove Arup and EC Harris. Jonathan has worked for a range of blue-chip clients, including Pfizer, GlaxoSmithKline and IBM and has built practices in the UK and internationally. Recently he was Managing Director of David Chipperfield Architects, where he was responsible for all management, HR and commercial issues, the successful leadership of which resulted in the achievement of tangibly improved revenues and profitability over a four-year tenure.
Jonathan French, Woods Bagot as Regional Executive Chair for Europe:



photo from Woods Bagot, architects
Ross Donaldson, Group Managing Director, Woods Bagot said:
"Jonathan has the ability to combine excellence in architecture with strong commercial acumen and management, and he has done this in a diverse range of international locations. Europe has have been and will continue to be, integral to our global success. We have ambitious plans for the growth of Woods Bagot and believe that Jonathan is the right person to carry us through the next phase of development. I look forward to welcoming him to the studio."
Jonathan French said:
"Woods Bagot has a proven track record of international success. The firm's global reach, combined with its specialist sector focus puts it in a strong position to exploit market opportunities. I am excited to join such a talented team and look forward to helping the practice thrive."
28 Mar 2013
Woods Bagot shortlisted for three Australian Interior Design Awards
Woods Bagot has three projects shortlisted in this year's Australian Interior Design Awards.
The Awards, co-presented by the Design Institute of Australia, DesignEX and Artichoke magazine, will be announced on 31 May 2013 in a ten-year anniversary event at Melbourne's historic Plaza Ballroom.
Woods Bagot's Sydney studio and their design of Mirvac's workplace in Melbourne were shortlisted in the Workplace category, while their design for Pony restaurant in Brisbane was shortlisted as part of the Hospitality category.
Woods Bagot Sydney Studio (Workplace)



photo from Woods Bagot, architects
Woods Bagot's global studio is a 24/7 agile team. Designed to be warm and liveable, Woods Bagot's Sydney studio embodies a continual commentary on design, agile teams, model making and material research, resulting in a dynamic workplace for architectural research.
Woods Bagot – Mirvac (Workplace)



photo from Woods Bagot, architects
Mirvac is well known for high end residential developments, so when Woods Bagot set about designing their new workplace it was natural to look at high end domestic interiors for inspiration. Through conducting a series of workshops to extract the new vision workspace, a series of recommendations were created.
Woods Bagot – Pony restaurant (Hospitality)



photo from Woods Bagot, architects
Brisbane's new Pony restaurant is about indulging the senses and the theatrical staging of food preparation for the charcoal grill. The design narrative is built around the 'farrier' or blacksmithing, incorporating raw materials and featuring a two-metre steel ribbon winds that through the space, implying metal that can forged.
21 Mar 2013
Glowing orb to be made from construction cones for Vivid Sydney 2013
A team of designers from Woods Bagot's Sydney studio introduces Planet Under Construction – or PUC
PUC (Planet Under Construction), a light installation by a team from Woods Bagot's Sydney studio, has been selected as part of this year's Vivid Sydney: the Southern Hemisphere's largest annual festival of light, music and ideas with an estimated half a million attendees.
Planet Under Construction – or PUC:



image : Woods Bagot, architects
Made of orange construction cones to symbolise our architectural work, Planet Under Construction – or PUC – is a spherical lighting sculpture that mimics a planet. This celestial body features orange peaks as "volcanoes" that speak of energy and renewal.
Lights at its core will escape through cracks and holes in the structure, reacting to the sound of the passing train, and lighting patterns will be triggered by sensors around its base, creating a public interactive element.
PUC is situated near the corner of George and Alfred Street under the Cahill Expressway in Circular Quay, making it an important marker near the point of entrance to the event for visitors coming from the train station and the city.
Vivid Sydney runs from 24 May – 10 June 2013. To find out more visit www.vividsydney.com
Find out more about PUC: http://www.planetunderconstruction.com
Thank you to PUC's partners and supporters:
Structural Engineer: Partridge
Builder: Paul King PTY LTD
Electrical consultant: Medland Metropolis
Technology Integration by: MySmartCTI
Lighting Integration by: Xenian
More Woods Bagot projects online soon
Woods Bagot Architecture Office – practice info archive
Location: London, England, UK
Architecture Practice Information
Woods Bagot Architects
International design practice, Woods Bagot provides its clients with innovative design solutions that are both functional and inspiring. This is demonstrated by the successful delivery of a range of high-profile projects within the commercial workplace, hospitality, mixed-use, education and science sectors.
Established in 2001, Woods Bagot's London studio has a dynamic team of 85 professionals. Since its inception, its young, integrated team has developed a diverse portfolio of significant projects including:
– Piccadilly Tower, Manchester
– Liverpool Central Village
– Multiplex headquarters, London
– Rolls building, London
– Eversheds LLP new London headquarters
Woods Bagot Shanghai : New Studio – Dec 2009



image from architecture office
Architecture Studios
Practice offices in Australia
Adelaide, Brisbane, Canberra, Melbourne, Perth, Sydney
Practice offices in Asia
Bangkok, Beijing, Hong Kong, Kuala Lumpur, Shanghai
Practice office in Europe
London
Practice offices in Middle East
Abu Dhabi, Dubai
Australian Institute of Architects Awards
Qatari Science and Technology Park
Buildings / photos for the Woods Bagot Architects page welcome
Website: www.woodsbagot.com