Ryder Architecture Office, Architects UK, English Building Photos, Newcastle Design Prctice
Ryder Architecture : Architects
Contemporary British Architectural Practice, UK Design Office News
post updated 4 July 2022
Ryder Architecture News
Ryder Architecture News – latest additions to this page, arranged chronologically:
103 Colmore Row skyscraper in Birmingham, England: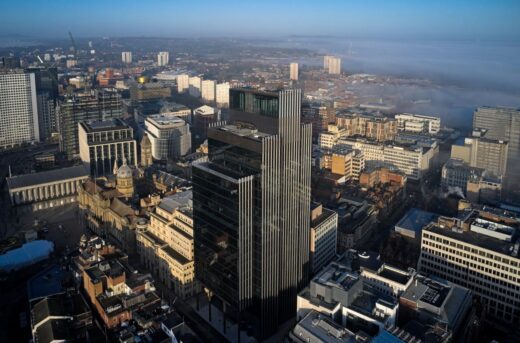 photo © Edmund Sumner
4 July 2022
Ryder Architecture welcomes Doone Silver Kerr to the team
Ryder Architecture has announced the acquisition of London based architectural practice Doone Silver Kerr.
Ross Kerr: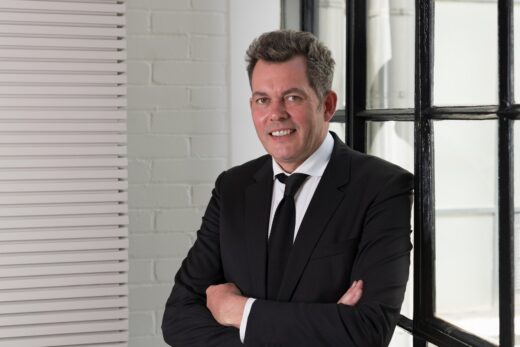 Over the past 12 years Doone Silver Kerr has developed a respected track record in commercial, residential and hospitality sectors worldwide. With projects such as 103 Colmore Row, Birmingham; Stow-Away Hotel and 63 Compton Street, London; and Roppongi Hills, Tokyo, the expertise that Doone Silver Kerr brings will bolster Ryder's existing capability.
CURA Ginza, Tokyo, by architects Doone Silver Kerr: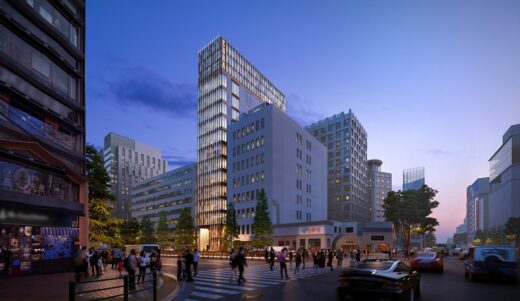 Mark Thompson, managing partner at Ryder, said: "We are delighted to welcome Doone Silver Kerr to Ryder at a time of growth and success for the practice. This is an exciting and important step in our ambitious long-term plans to further strengthen the business. Our new colleagues will be a welcome addition to our capability in London as we open the doors to a new, larger base in Fitzrovia."
50 Finsbury Square, London EC2A 1HD, UK: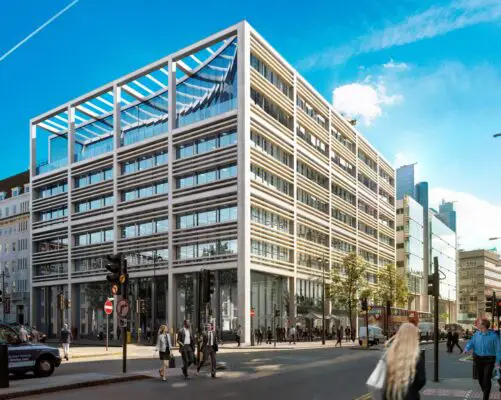 All 10 colleagues from Doone Silver Kerr have transferred to Ryder, with partner John Silver retiring from the business, bringing the Ryder team to almost 330 people.
Mark Thompson, Ryder managing partner: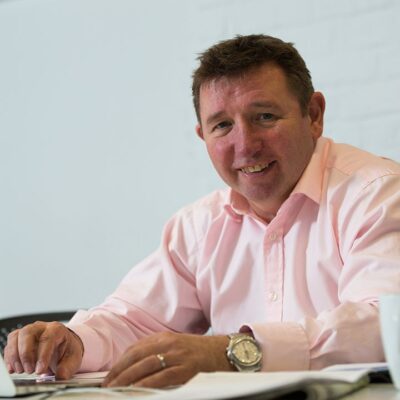 The addition to the practice will see a new team form in London led by director Ross Kerr. Ross said: "Doone Silver Kerr are delighted to be joining Ryder Architecture and excited by the opportunity to bring our extensive experience in the commercial, hospitality and residential sectors to the Ryder team and build upon recent successful collaborations between the practices."
17 Dec 2021
St Andrew's-Wesley United Church, Vancouver, British Columbia, Canada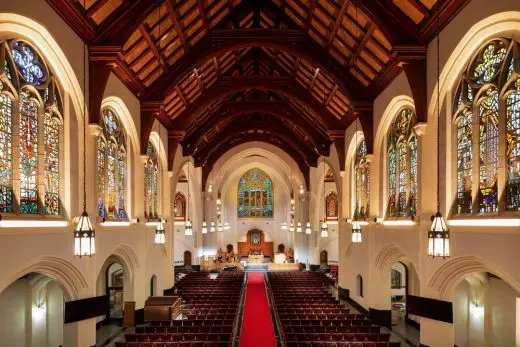 photo : Adrien Williams
St Andrew's-Wesley United Church
Vancouver's monumental St Andrew's-Wesley United Church, just a decade shy of its forthcoming centennial is reinvigorated with new life by international design practice Ryder Architecture, in collaboration with Prime Consultant, RJC Engineers, one of North America's leading engineering firms. The renewal of this significant civic and architectural landmark celebrates the church's historic features while promising longevity for the structure through key improvements to envelope performance, seismic resiliency, occupant safety, and accessibility.
20 September 2021
Ryder Architecture new Manchester office, Northwest England, UK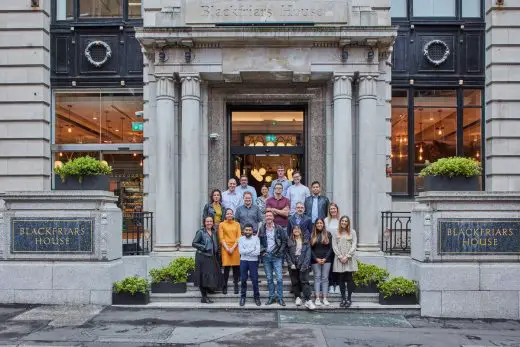 photo courtesy of architects office
Ryder Architecture Manchester design office
Ryder has announced the opening of its new office location situated in Manchester. The opening of the practice's fifth UK location marks an exciting evolution for the practice, particularly for its regional work in the north west. Having established a base in Liverpool in 2007, Ryder has developed strong connections within the local community and region.
2 Sep 2021
RIAS Awards Winners in 2021
The Prince & Princess of Wales Hospice, Glasgow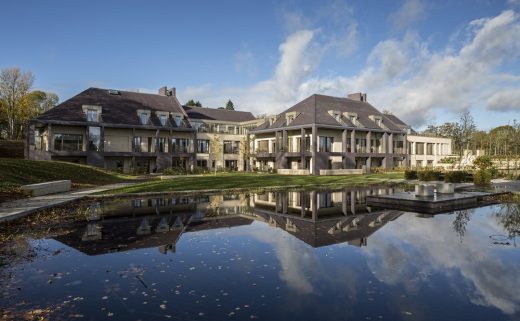 image courtesy of Architects
Prince and Princess of Wales Hospice in Glasgow
24th of May 2021
Ryder Architecture awarded 3* status and named top architectural practice in the Best Companies to Work For Survey
Ryder's 3* status, the highest standard of workplace engagement in the survey, means the business has ranked 32nd for its first year in the UK's Top 100 Best Large companies to Work for 2021 category.
Best Companies received entries from over 600 companies across the UK to gain scores across leadership, engagement, wellbeing and benefits.
Testament to Ryder's commitment to supporting its local areas and wider community in a challenging year, the practice has also secured a position on three Best Companies to Work For regional lists: sixth position for the Northeast, 23rd in the Northwest and 20th for London (Large Companies category).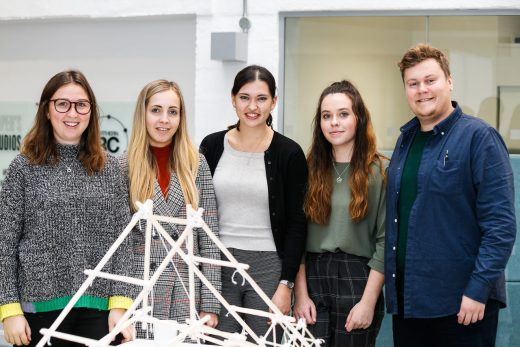 Helen Craddock, communications director at Ryder said, "Best Companies allows us to benchmark against other leading businesses and ensure we continue to be one of the top employers in our industry and in the UK. We're passionate about making sure our people are as happy, engaged and fulfilled in their careers as possible."
Established in Newcastle in 1953, Ryder has a global reach with teams based in Glasgow, Liverpool, London, Hong Kong, Vancouver and Amsterdam. Despite the impacts of the Covid-19 pandemic on the industry, the practice is proud to have shown resilience and strength over the past 12 months, demonstrated by the 102 new people it has recently welcomed to the business.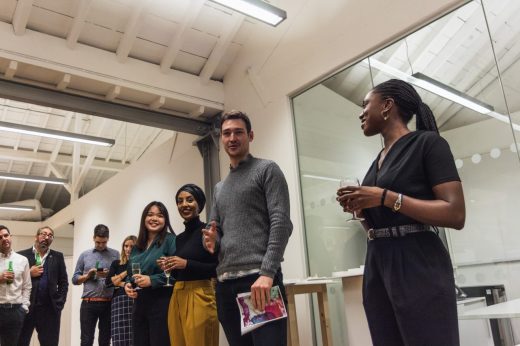 Championed by Ryder's leadership team, people engagement is at the core of Ryder's success. As Ryder receives the accolade of Top Architectural practice in the Architect and Surveyors Five Best Companies to Work For category, we are delighted to announce the formation of four new teams based in Newcastle led by directors Helen Craddock, David Stabler, Jonathan Seebacher and Lee Taylor, and Sheldon Walsh who will lead the practice's new base in Manchester. Several other rising stars have also been promoted including three architectural directors and seven associates.
Speaking on these positive and exciting changes within the practice, Mark Thompson, managing partner at Ryder said, "I am extremely proud of the breadth and diversity of talent we have at Ryder and this accolade is a testimony to the whole team. This success follows our recent Queen's Enterprise Award for International Trade and some excellent client survey results which confirm Ryder's dedication to delivering the highest standard of work for our clients and wider community."
24 March 2021
Flagship Glasgow Residential Development Taking Shape Onsite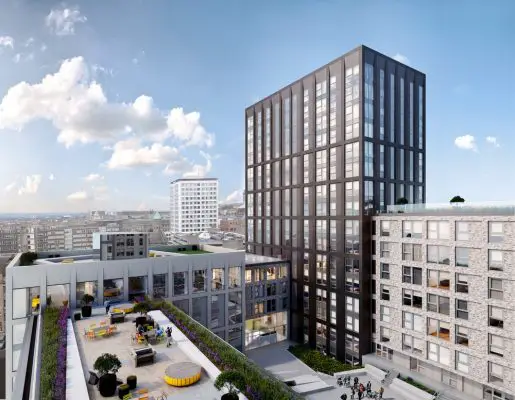 image courtesy of Architects
Holland Park Glasgow
Construction work on Moda's 34-storey Holland Park neighbourhood, which saw Ryder Architecture appointed following planning approval, is well underway. The £78m development replaces the Strathclyde Police Headquarters on Pitt Street in the city centre.
8 Jan 2020
Reckitt Benckiser Global Centre for Scientific Excellence, Hull, England, UK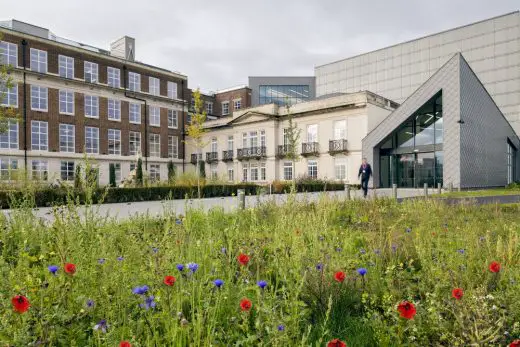 photo : Photos by Alex Wroe
RB Global Centre for Scientific Excellence
The purpose facility will take over as Reckitt Benckiser's (RB) new £100m central hub for technical activities and creates a single location of expertise in formulation, analytical science and product innovation in Hull.
9 Apr 2019
PPWH – Pioneering Approach Brings Glasgow to Forefront of Modern Care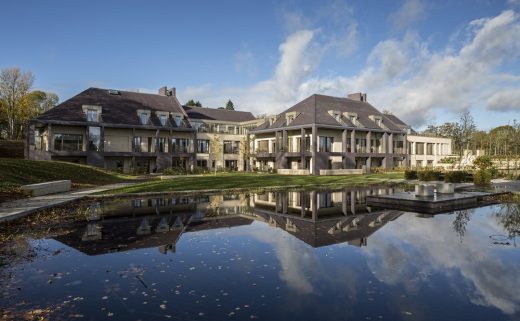 image courtesy of Architects
Prince and Princess of Wales Hospice Building
Designed by international design practice Ryder Architecture, The Prince & Princess of Wales Hospice is the first palliative care facility in the UK to follow the Sengetun model of healthcare design.
20 Mar 2019
Paddington Village masterplan, Liverpool, Northwest England, UK
Design: Ryder Architecture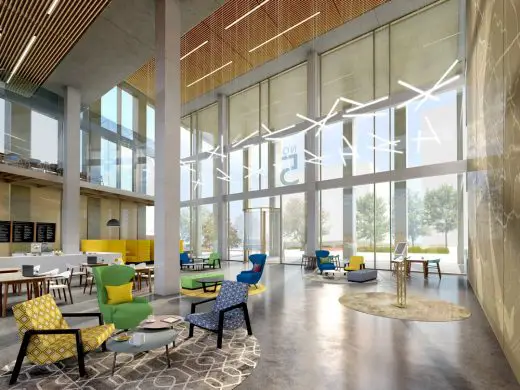 image Courtesy architecture office
Paddington Village Masterplan Liverpool
A £30m office scheme is the third plot to be announced by the practice as well as coordinating the wider site regeneration.
27 Nov 2018
tombola Building, Wylam Wharf, Sunderland, Wearside, Northeast England, UK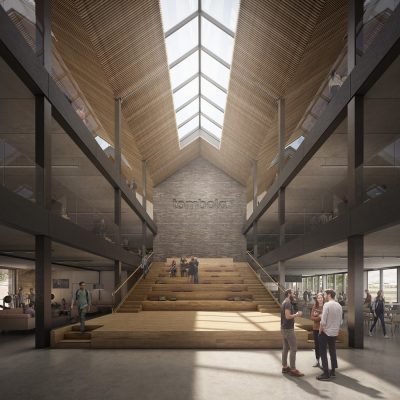 image courtesy of architecture office
Tombola Campus Sunderland Building
22 Mar 2018
RIBA Northeast Awards Shortlist 2018
Ouseburn Road is one of twelve buildings shortlisted for RIBA Northeast Awards 2018 by Royal Institute of British Architects judges. The winners will be announced at an awards ceremony at The Museum Gardens, York on 24 May.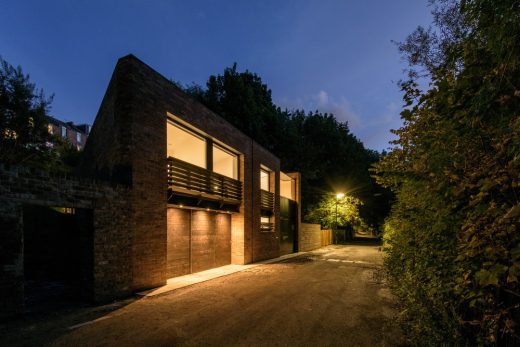 photo © Jill Tate
Urban Sciences Building, Newcastle University, is one of twelve buildings shortlisted for RIBA Northeast Awards 2018 by Royal Institute of British Architects judges. The winners will be announced at an awards ceremony at The Museum Gardens, York on 24 May.
Urban Sciences Building, Newcastle University by Hawkins\Brown with Ryder Architecture: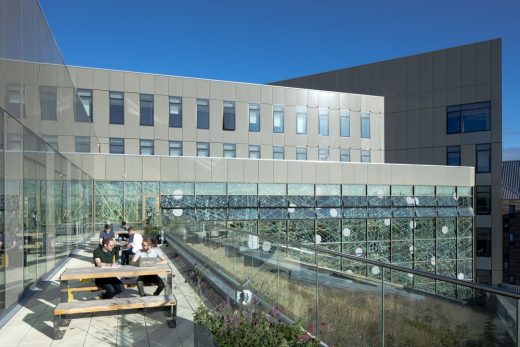 photo © Kristen McCluskie
1 Dec 2017
Northumbria and Ryder Architecture win award for most innovative collaboration
Northumbria University and Ryder have been recognised as the UK's most innovative collaboration between a business and a university in the Times Higher Education Awards.
The University and Ryder began collaborating seven years ago to develop a specialist centre of excellence for digital engineering and transformation, forming BIM Academy, which provides consultancy, research and education activities on Building Information Modelling to global clients.
This innovative approach has been recognised with the award for Most Innovative Contribution to Business-University Collaboration, sponsored by the National Centre for Universities and Business.
The award is presented to the business that demonstrates the most imaginative and effective 'game-changing' partnership with an institution which has led to significant long-term benefits to the business, the university and the economy.
Through BIM Academy, Northumbria academics and graduates work with Ryder to support the digital transformation of the construction industry through Building Information Modelling. BIM Academy provides independent research-based expertise combined with practical industry experience which helps clients transform their businesses through the intelligent application of smart processes and digital technologies.
Thanks to the success of the partnership, BIM Academy has been commissioned to work on high-profile development projects in Europe, the Middle and Far East and Australasia including the Sydney Opera House and Hong Kong's M+ Museum. Most recently, it has been commissioned to provide BIM support to the Chinese creator of Forest City, a US$100 billion development off the coast of Malaysia, near Singapore.
Described as the 'Oscars of UK higher education', the Times Higher Education Awards attract entries from universities that exemplify talent, dedication and innovation across all aspects of university life.
Judges particularly praised the partnership for bringing vital competitive advantage to the UK construction industry.
Professor Glen McHale, Pro-Vice-Chancellor for Engineering and Environment at Northumbria University, said: "BIM Academy is one of our shining examples of truly innovative partnership working which has brought huge benefits to all involved. Our students and staff have benefitted from being able to apply their teaching and research into real-life contexts; our partners at Ryder have benefitted from the leading-edge research knowledge within the University, and of course, our clients have benefitted from this excellent combination of skills to transform their businesses.
"We were shortlisted against some excellent collaborative partnerships and are delighted that the judges recognised how distinctive our work in this area has been over the past seven years.
Peter Barker, partner at Ryder and managing director of BIM Academy, said: "It is very rewarding to see that our team's hard work has paid off in growing our joint venture to be an internationally successful commercial business, as well as a centre of academic research excellence for the digital construction sector."
Last month, BIM Academy was also recognised at the BT Dynamites17 awards, winning the international success award for its work in delivering building information modelling consultancy and research to clients across the world.
For more information visit www.bimacademy.global
4 Aug 2017
Ryder Architecture Announces Five New Partners
The new partners have been appointed to continue to build on the growing expertise of Ryder across an increasingly diverse sector and geographic base.
Peter Barker, Gareth Callen, Andrew Costa, Richard Dorkin and Ronnie Graham have all been promoted and join senior partner Peter Buchan, managing partner Mark Thompson and current partners Ian Kennedy, Gordon Murray and Richard Wise as part of the leadership team who will take Ryder through the next phase of the practice's evolution.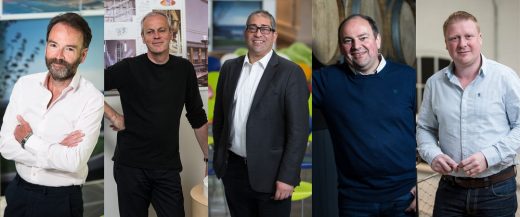 Peter Barker is the managing director of BIM Academy, a joint venture between Ryder and Northumbria University, operating as a centre of excellence for digital engineering and transformation and developing an international reputation in the real estate and infrastructure sectors through consultancy, research and education.
Gareth Callen leads the Liverpool team and is also responsible for Ryder's science portfolio which includes Liverpool Science Park, Thames Valley Science Park, Science Central in Newcastle and Hong Kong University of Science and Technology.
Andrew Costa, who leads the London team, has worked on complex urban regeneration projects, residential, commercial, hotel and mixed use schemes in London for over 25 years.
Since joining Ryder in 1991, Richard Dorkin has worked across many sectors including manufacturing, education and healthcare and now leads the team in Hong Kong.
Ronnie Graham has been with Ryder for over 17 years with design and management skills in the office, leisure, residential and education sectors and significant urban design experience.
Managing partner Mark Thompson said, "These promotions recognise the significant contribution to Ryder during their combined service of over 75 years including newcomer Andy who only joined in 2015. We are entering an exciting phase in the evolution of Ryder. These appointments bring further resilience building on the foundations established by the current leaders over the past 25 years to ensure a continued passionate, collaborative and pioneering approach for which Ryder is recognised."
The practice which now employs 140 people across six locations in the UK, Hong Kong and Vancouver also celebrated promotions for Francesca Harrison and Paul Milner to senior architects, David McMahon and Grant Sellars to architectural directors, Martin Smith to associate and Helen Whitfield to communications director.
7 Jun 2017
Northern Arc – Hyperloop One Global Challenge, UK
Design: Ryder Architecture / Arup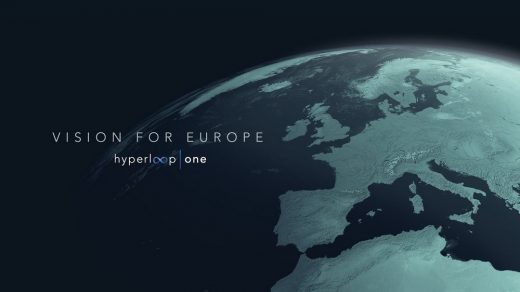 image courtesy of architects
Hyperloop One Global Challenge: Northern Arc
Ryder Architecture and Arup unveil the Northern Arc proposal in Hyperloop One Global Design Challenge
The Northern Arc proposal was revealed as one of nine shortlisted routes spanning the continent as part of Hyperloop One's global challenge, at it's Vision for Europe summit held at in Amsterdam.
23 Feb 2017
Ryder Architecture Celebrate Best Companies Success
The architecture practice was ranked tenth place in the Sunday Times 100 Best Small Companies to Work For at the awards ceremony held at Battersea Evolution.
Andra Antone, Andy Costa, Helen Whitfield, David McMahon: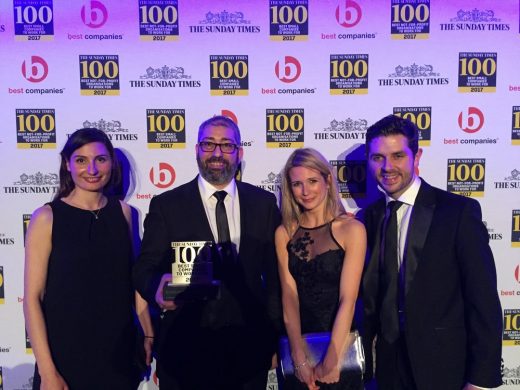 Best Companies received entries from over 400 small companies across the UK and over 4.5m employees were surveyed to gain scores across leadership, engagement, wellbeing and benefits.
Having maintained a three star status in the survey for the past five consecutive years, the business has rocketed from its previous highest placement in 43rd to tenth position through dedication and commitment from Ryder's leadership team to engage, nurture and develop all their people.
Established in Newcastle in 1953, Ryder now has global connectivity with teams based in Glasgow, Liverpool, London, Hong Kong and Vancouver, employing 150 people. The practice has continued to invest in people and skills despite challenging market conditions with latest accounts for the business showing turnover has increased to over £11m with profit before tax increasing to £1.5m.
Helen Whitfield, communications leader at Ryder said, "The Best Companies award is a testimony to the passion of our leadership team to continuously develop and attract exceptional talent, providing our clients with the best possible service and design and making Ryder a great place to work."
Alongside continued focus on delivering design excellence to clients across the UK, the business is strengthening its international credibility, celebrating the opening of an office in Vancouver in February and securing world leading expertise in Passivhaus design, with architects Adam James and Warren Schmidt, who will be disseminating their knowledge across the practice, simultaneously benefitting design in the UK and China.
Mark Thompson, managing partner at Ryder said, "The practice continues to be committed to all its established sectors while pursuing several overseas opportunities, including our first major project in Hong Kong. We have won some significant commissions in the UK offering collaborative project working to our clients."
Ryder are leading the pioneering PlanBEE (Built Environment Education) programme and working alongside educational partners Gateshead College and Northumbria University to provide a unique apprenticeship offering a B.Eng in Architectural Engineering with guaranteed employment prospects with some of the north east's leading construction businesses and ensuring the regional skills shortage demand is met.
Mark said, "We believe PlanBEE will inspire a new generation of bright, talented people to consider a rewarding career in construction. The blended learning approach aims to deliver work ready graduates with the creative, practical and entrepreneurial ambition the industry needs."
6 Dec 2016
Motionspot and Ryder Architecture crowned winners of the prestigious Celia Thomas Prize
Held at the Palace of Westminster, the international competition to design an accessible hotel room of the future was run in association with the Royal Institute of British Architects (RIBA) and Bespoke Hotels. The competition attracted entries from around the world including Germany, Russia, Hong Kong and Canada. Entrants competed across a range of categories, including Product and Service Design, as well as the Celia Thomas Prize, worth £20,000 – believed to be the largest cash prize in the UK for a design concept.
Specialist accessible design company, Motionspot and international design practice, Ryder Architecture's collaborative winning entry – AllGo, is a unique, universal approach to hotel room design to ensure that all rooms are functional, flexible, accessible and beautiful in their design.
AllGo will deliver personalised, accessible hotel rooms across the world, removing the barriers to travel and creating truly inclusive environments for guests. Each room can be adapted to the needs of the user through integrated and flexible design features that can be modified before the arrival of the guest.
Motionspot and Ryder will now look to realise the design concepts and aim to roll out pilot rooms in the coming year. It is hoped this will act as a catalyst illustrating the potential of a hotel environment, delivering beautiful, functional and fully accessible rooms.
Ed Warner, founder of Motionspot said, "Accessible hotel room design can be a real headache for architects, hotel operators and users alike. In collaboration with Ryder, the competition gave us the opportunity to create a concept that redefines the design of hotel bedrooms and bathrooms so they deliver the individual access requirements of guests without compromising on the aesthetics of the environment."
David McMahon, associate at Ryder said, "We are extremely proud of the concept we have developed. Our collaboration with Motionspot has allowed us to create aspirational and inclusive environments for all. We hope that this paves the way in accessible design illustrating that good design should meet the needs of all."
The entries were judged by a panel which included Paralympic gold medallist Baroness Tanni Grey-Thompson, Stirling Prize winning architect Alan Stanton, and Baroness Celia Thomas herself, gathered in the Autumn to assess the submissions.
AllGo
www.all-go.co.uk
About Motionspot
Ed Warner established Motionspot after co founder James Taylor was paralysed in a diving accident in 2005 and returned home to find his adapted flat full of white plastic grab rails, shower seats, vinyl flooring and other products that were so synonymous with ageing and disability. Motionspot provides an alternative and designs environments and supplies products that deliver the necessary access for users without compromising on design.
As well as supplying bathrooms to the residential market, Motionspot is a leading provider of accessible bathrooms and washrooms to hotel & leisure, retirement and care clients across the UK.
www.motionspot.co.uk
Ryder highest ranking architect in prestigious top 100
For the second year running Ryder Architecture has made The Sunday Times 100 Best Companies to Work For.
Newcastle City Library by Ryder Architecture: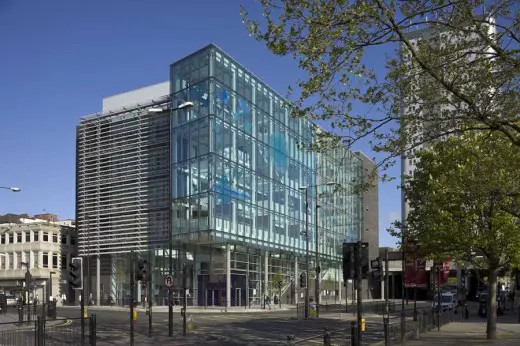 photo © Tim Crocker
4 Mar 2014 – This year Ryder is the highest placed UK architect in the prestigious best small companies list. Nearly 900 organisations entered the awards and the opinions of 250,000 employees were canvassed, making it the largest survey of workplace engagement in the UK. Key indicators include leadership, management, colleagues, pay, training, wellbeing and CSR.
Jon Humphreys, right, Ryder associate, collects the award: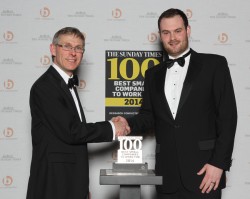 Ryder managing partner Mark Thompson said "We are delighted with this accolade, particularly for all our people who put in so much hard work and who clearly gain so much from working at Ryder. To be recognised in the Sunday Times top 100 for the second year running shows consistency in our approach 'Excellence in our people, service and architecture'. To be the highest placed architect is a great benchmark for us to measure continued improvement."
With offices in Glasgow, Liverpool, London and Newcastle – where the company was founded in 1953 – the ethos of creating talented multi disciplinary teams fostered by the founders Gordon Ryder and Peter Yates clearly remains to this day. Now a 120 strong practice, Ryder has also been shortlisted for Building magazine's Architectural Practice of the Year award. Its iconic £82m anti crime centre near Glasgow (Scottish Crime Campus) is nominated for a BCO award and it has recently been appointed for a major office project in Greater Manchester.
Police Scotland Building, Aberdeenshire, northeast Scotland – 29 Jul 2013
Design: Ryder, Architects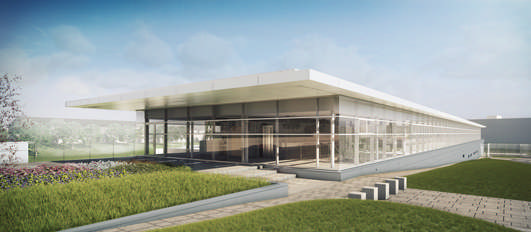 image from architect
With the completion of the base of the building, the Ryder-designed £11.2m 4,518 sqm, new Police Scotland facility at Kitty Brewster is progressing towards its planned handover early in 2014. The facility, designed and built through the public and private partnership hub North Scotland, will comprise a state-of-the-art 60 cell custody facility, a virtual court, an identity parade suite, a community policing team and supporting office accommodation.
Ryder Architecture powers up with S36 consent for Grangemouth biomass plant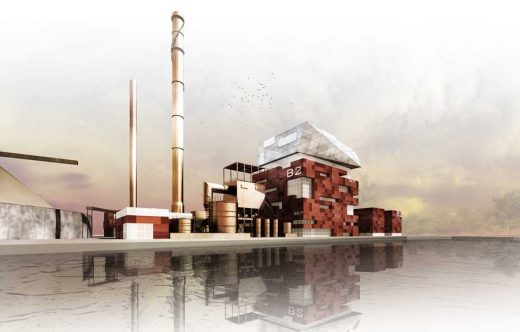 picture from architects
Grangemouth Energy Plant
19 June 2013 – Forth Energy have secured Section 36 consent for the largest biomass plant in Scotland. The design by Ryder Architecture "draws heavily on the Port of Grangemouth's position as Scotland's largest container terminal, using the size and shape of cargo container as the basic building block of the new plant".
Ryder Architecture launches 60th birthday exhibition in London
10 June 2013 – Ryder Architecture continues to celebrate its 60th birthday year with the successful launch of a Ryder retrospective exhibition at the Building Centre. The launch event on 6th June was a relaxed and lively evening, attended by senior figures from all areas of the built environment industry.
Says Peter Buchan, Senior Partner at Ryder, "It's a credit to all the people who have worked at Ryder in its 60 year history that we can put together an exhibition of such important projects across such a range of sectors."
The exhibition runs until the 27th June, and charts the challenges, developments and complimentary strands of architecture across the decades, mapping Ryder's work and seeking to place it within the context of the times. The projects chosen for the exhibition particularly highlight Ryder's long standing use of interdisciplinary collaborations to support flexible design teams that answer the increasingly complex demands of management, economics and technology within design in the built environment.
Peter continues, "Working together – multi-disciplinary working – has always been at the core of Ryder's ethos, from the very beginning with Gordon Ryder and Peter Yates' innovative partnership in 1953, up to the present day with the Ryder-led Future of Built Environment Education campaign to reform built environment education and entry to the industry professions."
The exhibition started it tour at the Briggait in Glasgow, and will move on from London to Mann Island, Liverpool, in October and finish at the BALTIC Centre in Newcastle in November.
Ryder's 60th anniversary year has already seen some prestigious successes, with the practice winning two categories in this year's AJ100 Awards; New Member of the Year, and the Best Place to Work in the Northeast & Yorkshire. Ryder has also achieved Sunday Times 100 Best Companies to Work For, 2013.
Ryder Architecture in Sunday Times 100 Best Companies to Work For
13 Mar 2013 – Ryder Architecture managing partner, Mark Thompson, said "To be one of only two national architectural practices included is a great achievement and demonstrates continued improvement and progress despite challenging economic circumstances in recent years. It is fitting and very rewarding to get this recognition on our 60th anniversary."


image from architect
"To see our development and training ethos impact so positively on staff is also particularly encouraging. It gives us a great platform to go forward with renewed confidence and energy, striving for further improvement."
Mark Thompson:



image from architect
Nearly 450 firms registered in the survey and the views of more than 28,000 individual employees were gathered, measuring success on key indicators including leadership, management, colleagues, pay, training, wellbeing and giving something back.
Ryder scored best out of the new entrants for personal growth, with a positive score of 86%, figuring in the top ten. Training also scored impressively and 84% of staff indicated it is of great personal benefit, while 92% said their job experience is of value to their future development. Employees also said the company makes a positive difference to the environment.
Manchester Central Library Redevelopment, Northwest England, UK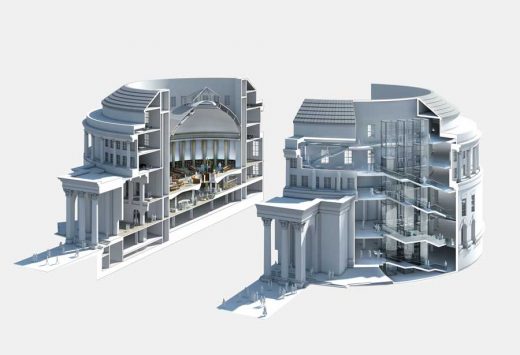 image from architect
Manchester Central Library
Maggie Barlow, Ryder Architecture consultancy director, said: "The integration of new information technology has become a catalyst that has transformed the library into a more vital and critical intellectual centre of life in our cities, schools, colleges and universities. Where institutions have worked in partnership with architects, planners and stakeholders usage has in fact increased despite predictions.
Liverpool Science Park, Merseyside, Northwest England, UK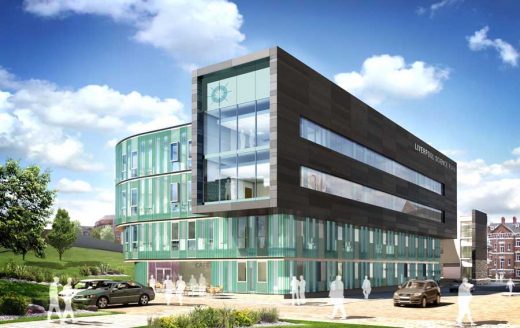 image from Ryder Architecture
Liverpool Science Park
Ryder Architecture has won planning approval for the next phase of Liverpool Science Park on a site adjacent to the Metropolitan Cathedral of Christ the King. Innovation Centre 3 – ic3 – will provide 3,750 sqm of fully serviced office and laboratory facilities over four floors with meeting rooms and a ground floor café.
Ryder, Architects – Key Projects
Major Buildings by Ryder Architecture, alphabetical:
55 Degrees North, Newcastle, northeast England, UK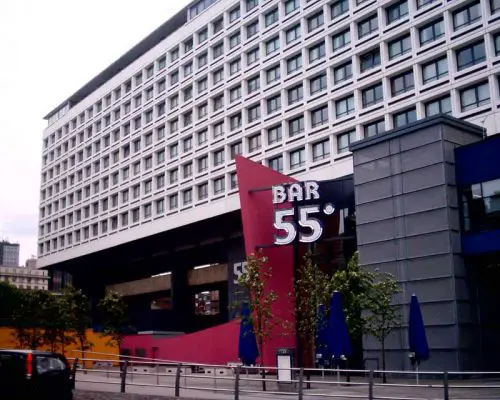 image © Adrian Welch
55 Degrees North
This building is located in the centre of Newcastle, surrounded by a traffic circulatory on the north bank of the River Tyne.
Newcastle City Library, northeast England, UK
Newcastle City Library
Newcastle's new City Library opens its doors to the public on 7 June 2009. One of the largest public libraries in the UK, the £24m building designed by Ryder Architecture, will offer 21st century facilities combined with inspirational places for reading, learning, researching, relaxing, meeting and working. The design vision of Ryder Architecture was to deliver an inviting, accessible and open library to inspire local, civic and regional pride.
More Ryder Architecture projects online soon
Location: Westgate Road, Newcastle, NE1 3NN, United Kingdom
Ryder Architects Practice Information
Ryder is a UK architectural practice with architects offices in Glasgow, Liverpool, London and Newcastle.
The practice employs 140 people and is working on major commercial, education, healthcare and masterplanning projects across the country.
Ryder founding partners Gordon Ryder and Peter Yates, who worked with Le Corbusier and Lubetkin, established their architects practice in 1950.
Peter Buchan and Mark Thompson took over leadership of the firm in 1994.
Ryder Architecture Practice
Established in 1953, multi award-winning practice Ryder Architecture operates from offices in Glasgow, Liverpool, London and Newcastle has an annual turnover of £7 million and employs 100 staff. Ryder has also achieved Sunday Times 100 Best Companies to Work For, 2013.
2013 marks 60 years in practice – an important milestone in Ryder's development. A series of events is planned which began with the launch of a retrospective which took place at RIBA HQ Portland Place in London in January. A diverse programme of research papers, debates and seminars will take place at various venues throughout the UK, focusing around a touring exhibition reviewing Ryder's projects and looking forward to the hopes and challenges of the next 60 years.
At the book launch event, senior partner, Peter Buchan, commented: "To maintain consistency of output over 60 years of practice is a tough call. We have never tried to change; we have simply tried to improve the quality of our surroundings and in doing so, the quality of people's lives."
"The launch of this beautiful book is the first element in a whole year of events to mark our 60th birthday. We began the year on a positive note with a very productive meeting of the Ryder-led campaign to reform built environment education in the UK. Our other plans include a series of exhibitions – in Glasgow, Newcastle, London and Liverpool – combined with practice led research papers, seminars and debates."
Ryder has established a number of key partnerships and collaborations to strengthen and focus its offer, including TFP|Ryder, the collaboration in China and Hong Kong with Farrell's.
Ryder Architecture
Multi award-winning practice Ryder Architecture operates from offices in Glasgow, Liverpool, London and Newcastle.
With an annual turnover of £7m and employing 120 staff, the practice was shortlisted for Architectural Practice of the Year, 2014 Building Awards. It also plays an important part in giving back to its local community groups, schools and charities.
Newcastle City Library by Ryder Architecture: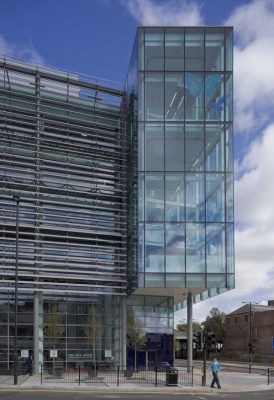 photo © Tim Crocker
With an enviable portfolio of clients and projects, the practice operates globally across a wide range of sectors including education, healthcare, industrial, infrastructure, leisure, office, community, residential and science.
Ryder continues to pioneer the adoption of Building Information Modelling (BIM), having established BIM Academy, a unique collaboration between the private sector and academia which provides training, consultancy and research and development to the international construction sector.
Finalist – Building's Architectural Practice of the Year 2014
Sunday Times 100 Best Companies to Work For 2014
Ryder HKS : Practice
Website: www.ryderarchitecture.com
Comments / photos for the Ryder Architects page welcome