Holmes Miller Architects, Buildings, Glasgow Design Office, UK Studio News, Scottish Architecture Firm
Holmes Miller Architects
Design Studio Scotland & England: British Architecture Practice
post updated 10 November 2022
Holmes Miller News
Holmes Miller Architecture News arranged chronologically:
Holmes Miller up for four accolades at flagship schools design awards
10th of November 2022 – Architecture firm Holmes Miller, a leading specialist in educational building design, is in with a top chance of clinching another accolade, with four projects up for the Learning Places Scotland Awards later this month.
Held in partnership with the Scottish Government, the event celebrates excellence and achievement in education, recognising the consultants, contractors, architects and clients involved in education projects, as well as innovation and sustainability.
Holmes Miller has been designing educational buildings for four decades, with a more recent focus on sustainable and Passivhaus design.
The company has been named a finalist in the 'Architectural Practice of the Year' category at the awards, in recognition of its outstanding work on educational projects.
Canaan Lane Primary School, Edinburgh: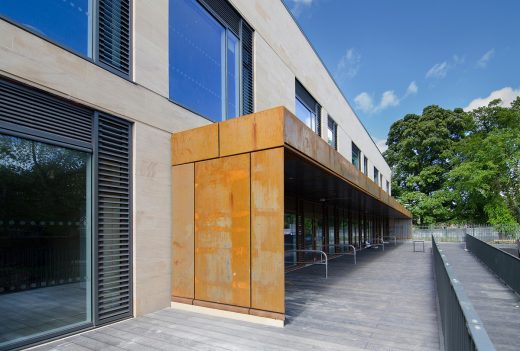 Its three new primary school designs for City of Edinburgh Council – Frogston Primary, Canaan Lane Primary and Victoria Primary – are in the running for the 'Pupil/Student Experience' award, while Victoria Primary is also shortlisted for 'Project of the Year'.
The designs of the three Edinburgh schools were developed based on feedback from the buildings' users and local communities, and include outdoor learning areas and flexible spaces between classrooms where pupils from different classes can interact, and teachers can collaborate.
Renton Campus, West Dunbartonshire: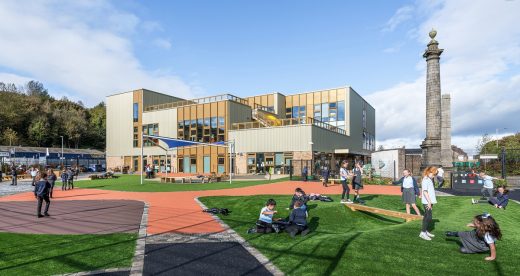 architectural photography of Renton Campus by Holmes Miller architects
The practice's design for Renton Campus in West Dunbartonshire – an innovative new primary, early years facility and language and communication unit which prioritises outdoor learning – is also a finalist in the 'Innovation in Delivering Value' category.
Renton provides stimulating outdoor learning spaces, despite the constraints of its small site, through appealing rooftop play areas that can be accessed directly from indoor teaching spaces. A variety of external features have also been installed to encourage physical activity and boost creative thinking.
Ruaridh Nicol, associate at Holmes Miller has been invited to speak at the Learning Places Scotland conference, taking place on the same day as the awards, about the pioneering design of Renton Campus.
Renton Campus in West Dunbartonshire:

Craig Heap, director at Holmes Miller said: "We are extremely proud of the designs of all four schools recognised at these awards, especially as their plans were developed in close consultation with the local communities where they are located.
"We were lucky to have been working with two forward-thinking clients in City of Edinburgh and West Dunbartonshire Councils, who continually challenge the traditional ways of thinking about learning and teaching to create facilities that will significantly enhance the educational experience of their local children.
"To be named a finalist in the Architectural Practice of the Year is also a real honour, and is the culmination of lots of work at Holmes Miller from our team, our investment in relationships and continued design excellence."
The winners will be announced at an event on 15 November.
Images: Canaan Lane Primary School and Renton Campus two of designs in the running for awards.
17 May 2022
Holmes Miller bolsters green credentials with raft of promotions
17th of May 2022 – Holmes Miller has strengthened its senior team as it continues to grow with the promotion of seven staff across its Glasgow and London offices.
Matt Heaney has been promoted to Project Director in recognition of his contribution to the growth of the residential sector with a particular focus on Later Living opportunities across the UK and Ireland.
Left to right: Steven Coulson, Chris Wotherspoon, Ruaridh Nicol, Lorna Baird, Joanne Hemming, John Burns, Matt Heaney: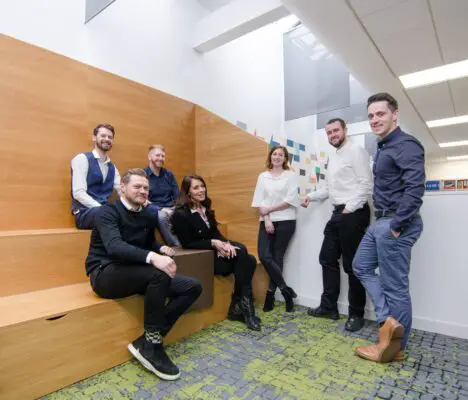 Lorna Baird, John Burns, Steven Coulson, Joanne Hemming, Ruaridh Nicol, and Chris Wotherspoon have become Associates. Their collective enthusiasm and expertise is driving Holmes Miller's Net Zero approach on major Civic, Education and Leisure projects in line with the Practice  Sustainability Charter.
This commitment to environmentally sustainable ethical design and building practices has seen the firm appointed to decarbonise Watford town hall and Colosseum, as well as design Scotland's first Passivhaus-accredited swimming pool and leisure centre in Blairgowrie. In addition, it is working on a raft of Passivhaus and EnerPhit education projects across the UK, including Buntingford First school for Hertfordshire County Council, the first school in the county to be built and operate at net zero carbon, in line with the county council's sustainability strategy and ambition to be carbon neutral by 2030.
Callum Houston, Managing Director at Holmes Miller, said: "As someone who has personally grown up through the business it has always been important to me to cultivate and support young talent. These talented designers will help us cement our position as one of the UK's leading sustainability-driven architecture practices, raising standards across the industry as we look ahead to a net zero future."
Holmes Miller operates internationally with offices in Glasgow, London, and Guangzhou in China. The firm's proven expertise in environmentally conscious and sustainable design has seen them deliver a significant portfolio of projects across the globe, including Huafa West Headquarters in Hengqin, China, the EKA Arena in Ahmedabad, India, and – closer to home –
London South Bank Technical 'STEAM' College in Lambeth, as well as the highly anticipated Meadowbank sports complex in Edinburgh.
1 Apr 2022
Holmes Miller builds on success with announcement of new Equity Director
• Ryan Holmes' promotion to Equity Director follows a 20-year journey at the company, where he has championed new sustainability practices and the early adoption of digital technology.
As part of Holmes Miller Architects' growth strategy and continued expansion across the UK, the business today announces the promotion of Ryan Holmes to the position of Equity Director, based out of their Glasgow design studio.
Ryan Holmes, Equity Director, Holmes Miller: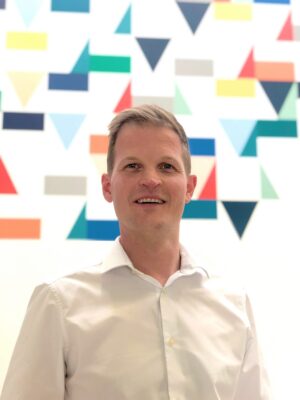 Since joining Holmes Miller in 2002, Ryan has spent more than two decades advising public and private sector clients, helping to deliver schools, leisure and recreation facilities across the UK, as well as taking a leading role in supporting the firm's growth in China.
Ryan promoted and oversaw the early adoption of Building Information modelling (BIM) Software into the business in 2009 and played a leading role in the development of Holmes Miller's Sustainability Charter, which sets out the firm's vision and commitment to the creation of people focused sustainable architecture. Ryan is currently the Project Lead on the replacement Trinity Academy for City of Edinburgh Council being delivered to Passivhaus and EnerPHiT Standards to meet the council's target of being Net Zero by 2030.
Callum Houston, Managing Director, Holmes Miller, said: "As a business we place a great value in nurturing and developing talent and future leaders from within. Ryan is testament to this approach and joins a healthy list of current Equity Directors who have risen through the business from a Part 1 Graduate to an owner and custodian of Holmes Miller. Ryan's is an intrinsic part of the practice DNA and fully embraces the importance we place on office culture and relationships to grow organically whilst never shying away from new opportunities.
"His early identification of the digitalisation trend in the industry bolstered our ability to grow domestically and take advantage of international opportunities, which is a key area for future growth. His mentorship of junior staff in rising to these opportunities has also been exemplary and he will continue to play a key role in driving us forward as we look to reimagine a post-pandemic world."
Ryan Holmes, Equity Director, Holmes Miller, said: "When I started at Holmes Miller I was still at university and the limit of our eastern presence was Edinburgh! To see how far the business has come has been remarkable and represents a huge achievement. The overseas growth we've pursued has taken me to many countries around the world, so I feel fortunate to have been part of this company's success story and I look forward to contributing to further growth in the future."
Holmes Miller operates internationally with offices in Glasgow, London, and Guangzhou. The firm's proven expertise in environmentally conscious and sustainable design has seen them deliver a significant portfolio projects across the globe, including Huafa West Headquarters in Hengqin, China, the EKA Arena in Ahmedabad, India, and – closer to home – New Training & Education Centre for the Rugby Football League, Manchester and the highly anticipated Meadowbank sports complex in Edinburgh.
News of Ryan's promotion comes in a good week for the firm, as they, alongside Morrison Community Care Group, won Health Care Development of the year at the Scottish Property Awards for their Roselea Court Care Home project.
11 Jan 2022
Rugby Football League Education and training base, Beswick, Manchester, North West England, UK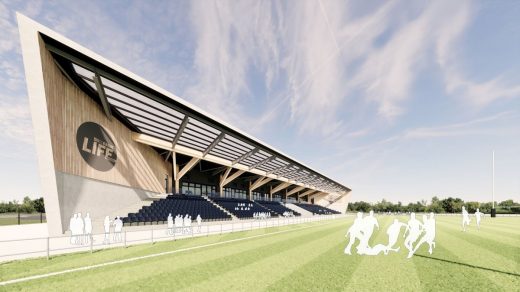 image courtesy of architects practice
Rugby Football League Facility in Beswick
The submitted plans detail a two-storey building and adjacent grass pitch, plus a small pitch-facing stand attached to the main building which would serve as an education and training base for people to begin developing their 'big match' skills. RFL project lead, Tony Sutton, explains: "For 125 years Rugby League has brought a huge range of social and economic benefits to communities in the north of England and beyond.
10 Jan 2022
Innovation Hub at Michelin Scotland Innovation Parc, Dundee, Tayside, eastern Scotland, UK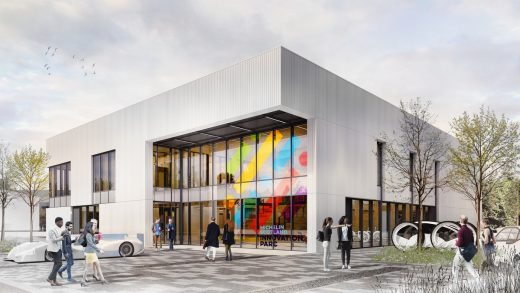 image courtesy of architects practice
Michelin Scotland Innovation Parc Innovation Hub
The Innovation Hub will be a purpose-built facility at the heart of MSIP, supporting collaboration and innovation between organisations of different shapes and sizes. It will be a place where businesses, researchers and challenge-holders can work together on developing, testing, and commercialising new products and services for a sustainable, low carbon future.
20 Mar 2018
Pennywell All Care Centre, Edinburgh, Scotland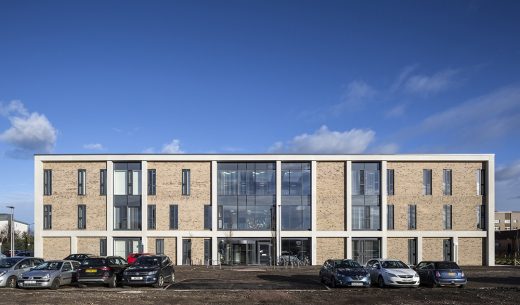 photo : Keith Hunter
Pennywell All Care Centre
The new Pennywell All Care Centre brings together a range of primary healthcare and support services. The building offers patients a wide range of co located services in a modern purpose built facility providing flexibility to meet changing needs.
7 Apr 2016
Holmes Miller Director Tim Gray – GIA President
HOLMES MILLER DIRECTOR TIM GRAY IS GIA PRESIDENT
Holmes Miller is very proud to support The Glasgow Institute of Architects
Friday 8th April 2016 – last Thursday evening, at The Glasgow Institute of Architects (GIA) 2016 AGM, Holmes Miller director Tim Gray assumed the mantle of GIA President for the next two years. Tim was joined by his colleague Isabel Garriga, who will be Vice-President during his tenure and is the GIA convenor for the RIAS's Festival of Architecture 2016.
Tim Gray, architect: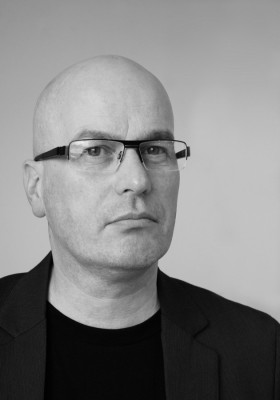 GIA President's chain of office:

The Royal Incorporation of Architects in Scotland (RIAS was founded in 1916 as the professional body for all chartered architects in Scotland and is the foremost architectural institute in the country dealing with architecture and the built environment. GIA is the largest chapter of RIAS; covering Glasgow, Greater Glasgow, Clyde Valley and the surrounding areas.
Holmes Miller has been a long-standing supporter of GIA, with many members of their team volunteering time and energy on Council, Committee and Community Interaction. The GIA also administer the Holmes Miller Student Award which is presented to the best Third Year (Part 1) Candidate across both Glasgow architectural schools.
Tim and Isabel are important members of Holmes Miller's architectural team:
Tim Gray leads Holmes Miller's growing Commercial sector team. The recent completion of the BCSC Gold Award shortlisted new mixed-use town centre development, including retail, restaurant, hotel, cinema, leisure facilities and significant new public at Catterick Garrison and current progression of major mixed-use schemes in Perth (Thimblerow), Dundee and Glasgow has consolidated and broadened the practice's portfolio. Isabel is currently preparing proposals for a new Community Stadium in York and concluding a significant conversion of a 1960's office building into a hotel in Edinburgh and is a part-time architectural studio tutor at The Glasgow School of Art.
Isabel Garriga: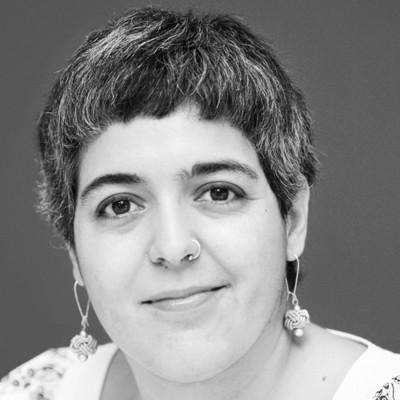 Tim Gray added …
"taking office in 2016, Scotland's Year of Innovation, Architecture and Design, is both daunting and exhilarating; I hope to maintain the momentum that has already been gained by my processor, building upon it to widen the profile of GIA with the whole community"
Holmes Miller managing director, Callum Houston, said …
"having served on a GIA committee myself I am aware how time-consuming, but also how rewarding it is for an individual architect to contribute their energies to a greater good for the profession of architecture"
The Glasgow Institute of Architects
For over ten years the Glasgow Architectural Society maintained an active presence in the city, before becoming a part of the Philosophical Society of Glasgow in 1869. General meetings, where members presented papers on a variety of topics, were held at regular intervals and recorded in the local press. Competitions were staged for the apprentice architects of the city, who in due course formed the Glasgow Architectural Association. An architectural library was built up for the use of members, and a series of plaster casts purchased which were ultimately loaned to the Glasgow School of Art and Haldane Academy.
On 18 September 1868, a new Institute promoted by the architect-only members of the original Society was incorporated. Their objectives remained much the same, being:
 the advancement of the Art and Science of Architecture
 The consideration and discussion of all subjects… connected… with the profession…
 the elevation of the attainments…and protection of the interests of the Architects of Glasgow
 The establishment of a uniform rate of charge by the members for professional business…
Links with the Royal Institute of British Architects were established as early as 1870, while a permanent association with the School of Art was also formed. In 1875, the death of Alexander Thomson saw the creation of a triennial Travelling Studentship to promote the study of Classical Architecture, which the Institute continues to award in his honour today. Winner of this scholarship in 1890 was Charles Rennie Mackintosh, whose correspondence from his sketching trip abroad to the Honorary Secretary of the time was gifted by GIA to the Hunterian Museum.
Concerning themselves with the many architectural competitions being staged at the close of the nineteenth century and with the education of the architectural students in the city, the Glasgow Institute of Architects was slow to support the formation of a Scottish Union of Architects, considering that the 1850 Architectural Institute of Scotland had not been a success. Although the subject was once again raised in 1897, it would be a further twenty years before the four principal Societies in Scotland would use the sum of £10,500 gifted by Sir Robert Rowand Anderson to form what would eventually become the Royal Incorporation of Architects in Scotland.
Today, the Glasgow Institute of Architects is the largest of the six Chapters of RIAS. The business of the Institute is run by a Council who sit on various Committees covering Architecture People and Places, Communications, Education, Practice/CPD and Conservation-Sustainability. The Institute administers Student Awards, gifted annually to students in each year of both Glasgow Schools of Architecture, and has since 1979 presented Design Awards to recognise excellence in architecture by Chapter members.
4 Apr 2016
Holmes Miller New Directors
Holmes Miller is proud to announce the addition of two new directors
4th of April, 2016 – Tim Gray and Mark Ellson have been promoted to the role of director at Holmes Miller. Their outstanding design talent, enthusiasm and noteworthy experience of delivering successful projects for the Glasgow-based architectural practice left the existing directorship in no doubt that advancement to a top management role was completely merited.
Tim Gray (left) and Mark Ellson (right) – new Holmes Miller directors: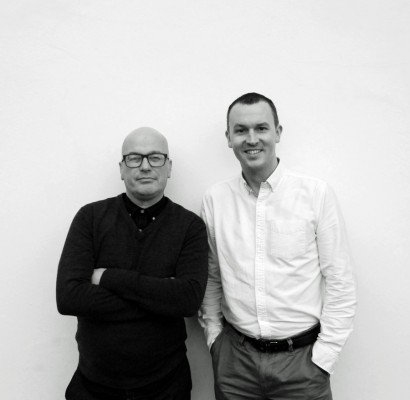 Holmes Miller is flourishing; this latest evolution of the Holmes Miller management make-up reflects careful long-standing planning to recalibrate and strengthen their sector spread and geographical areas of activity.
Tim & Mark are important members of Holmes Miller's architectural team:
Education is the most significant component of the practice's portfolio of work, Mark Ellson has a leading role in the stimulating design and successful delivery of multi-million educational projects for the practice. Completion of Harris Academy in Dundee this month is a huge feather in the cap of both Mark & Holmes Miller.
Tim Gray leads Holmes Miller's growing Commercial sector team and currently splits his time between their London & Glasgow offices. The recent completion of a retail led town centre development for Catterick Garrison in North Yorkshire and current progression of major mixed-use schemes in Dundee and Glasgow has consolidated and broadened the practice's portfolio.
Holmes Miller managing director, Callum Houston, said …
"Holmes Miller is delighting in a purple-patch of really exciting initiatives at the moment, none-more-so than the elevation of my close colleagues, who are also my good friends, to a place at the top-table"
Tim Gray added …
"I'm honestly thrilled by the opportunity to join the Holmes Miller management team at such an exciting time, there is huge potential to expand our exposure to what has been a hibernating private sector giant"
Mark Ellson added …
"I joined over a decade ago as a student, it is fantastic to now receive recognition for my role in creating landmark educational projects at Holmes Miller. I'm exhilarated by the practice's ambition of cementing and growing the practice's established position as a leading education-sector architect in Scotland and developing it in new geographies."
Holmes Miller
Holmes Miller
Glasgow (Main) Office
89 Minerva Street
Glasgow, G3 8LE
Tel +44 141 204 2080
Fax +44 141 204 2082
Email [email protected]
Holmes Miller is a private limited company, wholly owned by the directors. Scottish based with offices head-quartered in Glasgow, the company is a leading UK Chartered Practice of the Royal Institute of British Architects. Primary business activity is the provision of a comprehensive range of architectural design, master planning and interior design services.
As one of Scotland's largest architectural companies regularly featuring in the AJ100 list of UK architects, construction values on new and existing building projects range in value from £100k to £100m.
Holmes Miller offers feasibility, planning, building design and technical advisory services to public and private Clients in a number of key sectors; Commercial, Education, Healthcare, Justice, Residential, Sport and Leisure. Geographic spread extends throughout UK and internationally with projects in Australia, China, India and United States of America.
The Education and Healthcare Sectors have been major mainstays of our business over the past 10-15 years during which time we have delivered a total project value in excess of £500million. We have current and recent well established working relationships with NHS Lothian, NHS Greater Glasgow & Clyde, NHS Borders and NHS National Waiting Times Centre as well as 20 of the Scottish Local Authorities.
In addition, we have established a niche in providing a Technical Advisor Service to our clients. This has primarily been in the Sports and Leisure sector, including the following high profile projects:
• Wembley National Stadium
• Velodrome, Handball Arena and Shooting Venues for the London 2012 Olympics.
• First Direct, Leeds Arena
Undertaking the role of Technical Advisor / Reviewer provides us with a unique insight into understanding the best practice and key design objectives for clients. We offer an integrated and collaborative approach to the role of an external technical reviewer with well-established processes and recording protocols.
Traditionally, the company has experienced organic growth, derived mostly from returning Clients who recognise the benefits of trustworthy service on offer. 80% of new business is regularly generated by commissions from existing Clients, testament to Holmes Miller commitment to service levels and end product satisfying commissioning and end user Client requirements.
With staffing numbers consistently around 50 including 33 qualified architects, the company has a long standing, structured approach to training and development, fostering transparency of objectives, clarity of purpose and focus on high levels of service and customer satisfaction.
Buildings by Holmes Miller
Harris Academy, Dundee, Tayside, eastern Scotland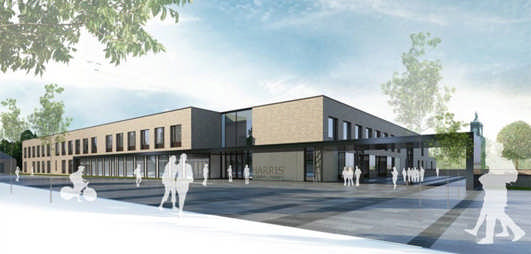 image from architects
Harris Academy Dundee – 12 Mar 2013
Holmes Miller have submitted a detailed planning application for the redevelopment of Harris Academy in Dundee. A state of the art, new build school is proposed which will deliver a variety of teaching, social and community facilities on a challenging site in Dundee's West Conservation Area. The new build proposal replaces the existing B-Listed school building, which was constructed on site in 1926 and designed by architects Thoms and Wilkie.
Park Mains High School, Erskine, Scotland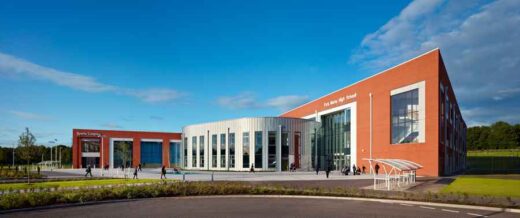 photograph © Andrew Lee
Park Mains High School – 23 Oct 2012
The innovative new building, accommodating 1400 pupils and 136 staff, was designed through extensive consultation with the Education department and the School to provide a platform for the Curriculum for Excellence to flourish whilst creating a fantastic hub for the Erskine Community. The strong order of the warm orange brickwork grid unifies the building, with raking parapets creating dramatic perspective at key corners. 23 Oct
Holmes Miller – Recent Buildings
The Cargill Centre, Kilmacolm, Inverclyde, west Scotland



photograph from Civic Trust
The Cargill Centre – 27 Feb 2012
Holmes Miller, as Project Architects, recently completed 'The Cargill Centre', a competition-winning design for a new community centre, library and commercial unit in Kilmacolm, Inverclyde – which is to be officially opened by The Lord Lieutenant of Renfrewshire on 28th February 2012.
Marischal College, Aberdeen, northeast Scotland



photo © Keith Hunter
New photographs of Marischal College unveiled – 24 Jan 2012 + 21 Nov 2011
Marischal College in Aberdeen, one of the largest, and finest, granite buildings in the world, has been restored to the 'Silver City's' skyline once again, after a major £40 million redevelopment by Holmes Architects.
Following the successful completion of a two-year long restoration and upgrade, the soaring silver-white granite landmark has re-emerged as the new HQ for Aberdeen City Council.
At 400ft long and 80ft high, Marischal College is the world's second largest granite building after El Escorial Palace in Madrid. The former University of Aberdeen building was constructed at a time when Aberdeen was exporting more granite than it was using on its own buildings.
7 Nov 2011
Holmes Miller Practice News
Holmes Partnership and Miller Partnership Announce Merger
Two of Scotland's largest and most recognised Architectural Partnerships have merged.
A new architectural practice, forged from two of Scotland's longest-established and well-recognised firms, has been created comprising Glasgow-based firms Holmes Partnership and The Miller Partnership, to form a fresh national practice with a growing portfolio of international projects.
Reflecting the strong brand name of each firm the new practice will retain the names of the original founders and is now known as Holmes Miller. Each practice has a strong UK workload, with recent awards of significant public and private projects in UK, China and India.
Brit Oval, London, England by The Miller Partnership:



building image from Miller Partnership
The values 'Dedicated, Open & Creative' will continue to be at the core of the new business. The new practice will continue to operate from purpose designed offices at 89 Minerva Street, Glasgow utilising ICT systems designed to support international workloads and time zones.
Holmes & Miller were established in Scotland over 50 years ago, through time specialising within different sectors. The merger, therefore, provides a perfect fit with little duplication. The personnel in the practices have a positive ethos and share a strategic vision for growth. Holmes Miller will exploit these strengths to achieve our vision and will provide a wider range of project expertise to Clients.
Holmes Miller will continue to provide existing clients with the highest standards of design and service. Whilst continuing to maintain a focus upon UK projects the firm is on the point of establishing a joint venture practice registered in China to service projects in several cities the mainland of the PRC.
The combined sector experience and skill base covers Custodial, Education, Stadia, Leisure, Residential, Commercial, Healthcare, Industrial, Conservation, Master-Planning, Interior Design, & Community projects, for both Public and Private clients.
Design excellence and client-focused service are cornerstones of the practice.
The merged practice will be incorporated on 1 January 2012. No job losses are planned.
Manchester United Stadium, Manchester, England by The Miller Partnership:



image from Miller Partnership
Quotations:
"The Miller team brings experience in depth of sectors not covered by Holmes, including sports stadia and social housing. The merger of the two practices strengthens the long-term prospects for the new combined team. We are enthusiastic about the increased opportunities that the merger brings" said Holmes' Chairman Harry Phillips.
"Our shared ethos of collaborative working methods, coupled with delivering innovative approaches and best value has facilitated the process of the merger and underpins our commitment to the success of the new practice".
"Holmes Miller draws on an extensive skill set provided by experienced professionals that is rarely available in an independent practice. No nonsense Scottish business ethics combined with design flair focussed on client need distinguishes our services from most other organisations. We are delighted to offer our clients a greater service than either practice could provide on its own" says Robert Kennedy of Miller Partnership. "The reputation of Holmes Partnership is a perfect match for Miller Partnership's, their sector coverage complements our own and our combined skill base allows us to deliver design flair with technical excellence. We are looking forward to continued growth and success."
Holmes Miller:



image from Holmes Miller
Holmes Miller Practice Details
ARCHITECT Holmes
89 Minerva Street
Glasgow, G3 8LE
Tel +44 (0) 141 204 2080
Fax +44 (0) 141 204 2082
Email glasgow(at)holmespartnership.com
The Miller Partnership
19 Royal Crescent
Glasgow, G3 7SX
Tel +44 (0) 141 331 1101
Fax +44 (0) 141 331 9101
Email arch(at)millerpart.co.uk
Holmes Miller Architects – Former Practice Information
Holmes Partnership, a leading UK-based architectural practice based in Glasgow, provides a full range of design, planning and consultancy services.
110 Queen Street, Glasgow, Scotland by Holmes Partnership:



image from Holmes
Established in 1951 Holmes has built a reputation as a dynamic client-orientated practice, delivering innovative building solutions for public and private-sector clients. Large-scale projects in the residential, educational, custodial, healthcare and commercial sectors now form the bulk of our current workload, with niche-sector, hotel, and masterplanning work making up the balance.
Holmes is ranked by the Architects Journal in the top ten architecture practices in Scotland, and is repeatedly listed among the AJ100 practices in the UK.
Our dedication to providing clients with a service based wholly around their needs, budget and high expectations is second-to-none. Holmes has built its reputation on providing clients with the confidence and assurance they need to realise their building projects; benefitting from our unrivalled knowledge and experience of contemporary and traditional techniques & procurement methods.
From multi-million pound developments to small bespoke projects our attitude is always consistent. We listen, learn and respond.
Holmes is committed to the principles of delivering sustainable architecture. For us sustainable building design is good sense – an aspiration to build to the highest quality possible, with maximum environmental, social and economic benefit.
At Holmes we have a committed team of professionals. We guarantee all our clients experience, energy and enthusiasm and a progressive and integrated way of working that results in high-quality, successful buildings and spaces. For 60 years Holmes has been delivering innovative design in Residential, Commercial, Education, Health, Justice, Industrial & Leisure sectors.
Miller Partnership, a leading UK-based architectural practice based in Glasgow, provides a full range of design, planning and consultancy services.
Golden Jubilee National Hospital, Clydebank, Scotland by Holmes Partnership:



photo : Andrew Lee
The Miller Partnership has been an established architectural practice since 1956, working throughout the United Kingdom and Europe.
They have developed a high profile and wide ranging portfolio of work including Sports Stadia, Hotels, Swimming Pools, Commercial Offices, Casinos, Retail Developments, Transport Buildings, Education Buildings and Housing.
Over the last 25 years, they have developed a substantial reputation nationally and internationally for experience, expertise and flair in the design and delivery of successful stadium projects and multi-purpose venues. Their high profile in the world of sport design has increased their involvement at a number of levels and as well as delivering fully developed design schemes, they are now also involved in providing Master Planning, Specialist Sports Consultancy, Design Auditing and Technical Due Diligence on a UK wide basis.
Most notably The Miller Partnership are Technical Advisor for Wembley National Stadium & External Technical Reviewer on London 2012, and are responsible for prestigious projects including the new OCS Stand at The Brit Oval (Surrey County Cricket Club), Rose Bowl (Hampshire Cricket Club), Manchester United Stadium, The Stadium of Light (Sunderland AFC), Kingston Communications Stadium (Hull) , Ricoh Arena (Coventry), Aberdeen Arena (Aberdeen FC).
Key Projects by Holmes Partnership
Golden Jubilee National Hospital – entry + reception, Clydebank, Scotland
2009



photo : Andrew Lee
Golden Jubilee National Hospital
110 Queen Street, Glasgow, Scotland
2007-



image from Holmes
110 Queen Street Glasgow – link further up this page
Waddington Building, Edinburgh, Scotland
2009



image from Holmes
Waddington Building
Key Projects by The Miller Partnership
Manchester United Stadium, Manchester, England, UK
Date built: 2006



image from Miller Partnership
Manchester United Stadium : MUFC Building
Murrayfield Stadium, Edinburgh, Scotland
Date built: 1994



photo © Adrian Welch
Miller Partnership : Scottish Rugby Stadium building
Surrey County Cricket Ground – Redevelopment, south London, England, UK
Date built: 2005



image from Miller Partnership
London Stadium : Brit Oval building
More projects by Holmes Miller online soon
Location: Glasgow, Scotland, UK
Holmes Miller Scotland Practice Information
Architect office based in Glasgow, Strathclyde, Scotland
Glasgow Architects : Contact Details
Architecture in Scotland
Contemporary Architecture in Scotland – architectural selection below:
Scottish Architecture Designs – chronological list
Literature House for Scotland, John Knox House, Edinburgh
Winning Architects: Witherford Watson Mann ; Groves-Raines Architects Studios ; Studio MB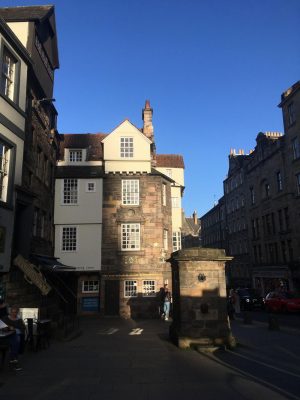 photograph © Daniel Lomholt-Welch
Literature House for Scotland
Comments / photos for the Holmes Miller Architects page welcome