Atelier Reza Aliabadi Architects, rzlbd Toronto, Canadian Architecture Practice, Ontario Design Studio
Atelier Reza Aliabadi > rzlbd : Architects Toronto
Contemporary Canadian Buildings, North America – New Publication
post updated 18 January 2022
Atelier RZLBD News
Atelier RZLBD Architects News
18 Jan 2022
Albers House, Scarborough, Greater Toronto Area, Ontario, Canada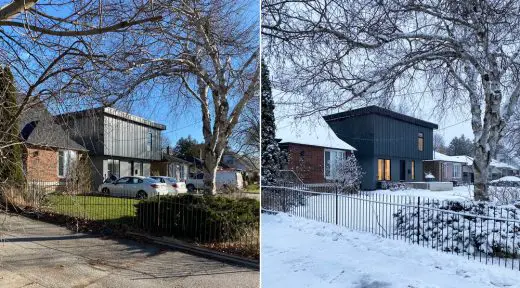 photo : Borzu Talaie
Albers House in Scarborough, Toronto
Serene yet outrageous is the presence of Albers House in a typical residential street of Scarborough, Ontario. In its paradoxical behaviour, it both adapts to and resists against the existing conditions, performing very restricted yet radical transformation on the existing space and the neighbourhood.
16 Sep 2021
Out(side)In House, Scarborough Bluffs, Ontario, Canada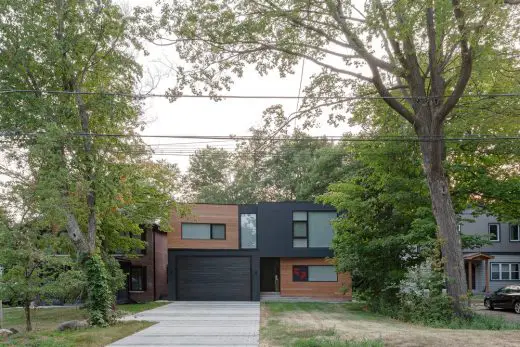 photograph : Borzu Talaie
Out(side)In House in Ontario
Apr 25, 2017
Book by Reza Aliabadi
rzlbd hopscotch
We bring you news of the first monograph on Toronto architecture studio rzlbd, recently published by Artifice books on architecture in London, UK.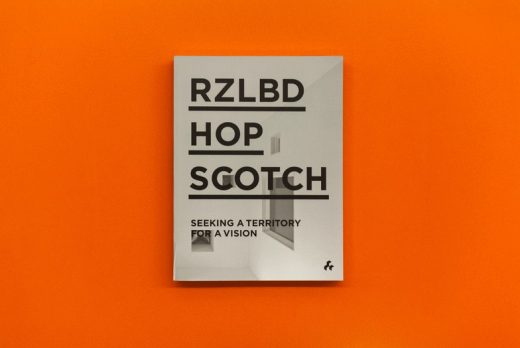 Rzlbd Hopscotch Seeking A Territory For A Vision
Author: Reza Aliabadi
Contributors: Leslie K Norford (Professor, Mit Architecture) Amir A Aliabadi (Professor, University Of Guelph) John Bentley Mays (Critic, The Globe And Mail) Martin Bressani (Director, Mcgill University School Of Architecture)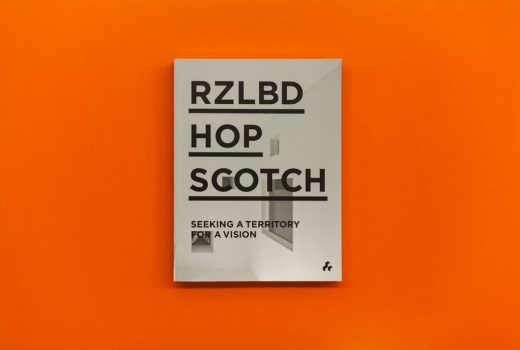 This publication is the first monograph on rzlbd's work, focusing on the architectural practice's built projects over the last five years, whilst including a selection of past works and polemical writings that set the foundation for the practice; rzlbd is a boutique architectural practice based in Toronto founded in 2010 by the architect Reza Aliabadi, whose work extends to designing buildings and objects, and curating installations and expositions.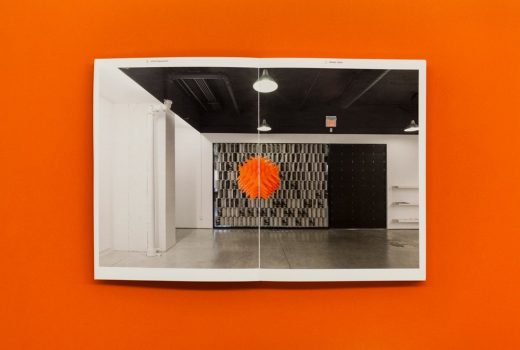 With a particular interest in the house as an archetypal model of the world, whilst implementing the guiding idea that design belongs to everyone and that "modern has to be affordable", the work of rzlbd occupies a unique position in its exploration of new ideas for contemporary infill dwellings.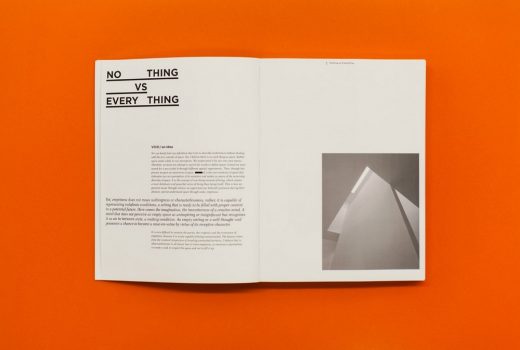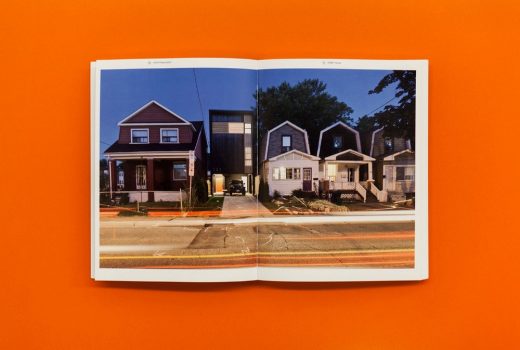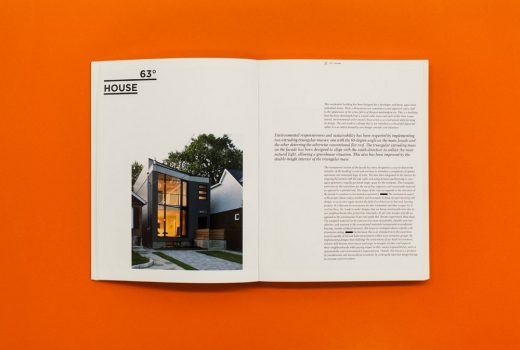 On Rzlbd Houses:
"Certainly At The Scale Of The Stand-alone, Single-family Dwelling, – Where Ingenious Itineraries And Openings And Shuttings Can Be Orchestrated – Mr. Aliabadi Has Shown Himself To Be A High-order Poet Of Volumes And Voids."
John Bentley Mays, The Globe And Mail
Atelier Reza Aliabadi > rzlbd – Latest Buildings
Atelier Reza Aliabadi > rzlbd News – latest additions to this page, arranged chronologically:
1 Oct 2013
Tetris House, Toronto, Ontario, Canada



photos : borXu Design
For the architects Tetris is not just a game of block arrangement and fast performance, but it is a quest of effective design. If a designer of space was as structured as Tetris blocks, there would be virtually zero wasted space within a building.
24 Sep 2013
Totem House , Toronto, Ontario, Canada



photo : borXu Design
Robert and John are travelers. They collect sculptures by local artists and bring them home. They have a keen eye for modernism and minimal design and they don't settle for ordinary
11 Aug 2013
Blue Pie Condo, Toronto, Ontario, Canada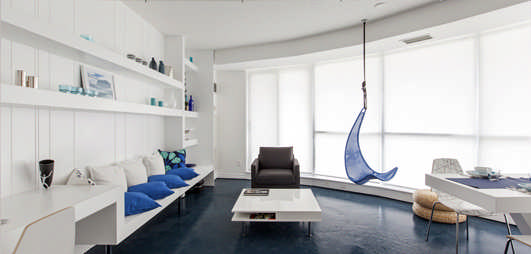 photograph : borXu Design
This is an intriguing transformation of a typical Torontonian condo into the celebration of a man's living style and artistic curiosities. It is a poetic invasion of the color blue into a white room washed with natural light.
11 Feb 2013
Bayview Village Art Gallery, Toronto, Ontario, Canada



photo from architect
Bayview Village Art Gallery
A void cannot exist without a mass, and the multipurpose art gallery designed by atelier rzlbd is an expression of this realization and a representative of its design philosophy. Located in a shopping mall the gallery explores the challenges of integrating shopping experience with public and private events that promote contemporary art and architecture.
16 Oct 2012
Whale House, Toronto, Ontario, Canada
Design: Atelier Reza Aliabadi > rzlbd



photo : borXu Design
New Toronto House
The Whale house is another spatial experiment by rzlbd, a monochromic contemporary manifesto that evolves around a central detached box painted in red standing free inside a three storey height foyer. The building appears to have swallowed the box symbolizing the contemplation space inside the spacious jaw of the whale that swallowed Jonah.
3 Oct 2012
Gallery House in Markham, Toronto, Ontario, Canada
Design: Atelier Reza Aliabadi > rzlbd



photo : borXu Design
Gallery House in Markham
This Toronto house is a contemporary residential structure that adapts an institutional / commercial typology in that all of the spaces have been aligned and arranged along a galleria. One can imagine that all of the served and servant areas of the house have been plugged in to this empty spine.
17 May 2012
Patio House, Nortown, Toronto, Ontario, Canada



photograph : borXu Design
Patio House Toronto
Patio House, located in the Nortown area in Toronto, Ontario, is a minimalist two-storey wood structure house, which carefully responds to three major questions: the needs of the residents, the situation of the site, and the environmental concerns. Being located in a corner lot, the building maintains a presentable façade for the residential street while controlling sun exposure from the west.
Atelier Reza Aliabadi > rzlbd – Key Projects
Featured Buildings by Atelier Reza Aliabadi > rzlbd, alphabetical:
5/6 House, Toronto, Ontario, Canada



photograph : borXu Design

5/6 House
Charcoal House, Pape and Danforth, Toronto, Ontario, Canada



image : borXu Design
Charcoal House
Shaft House, Toronto, Ontario, Canada



image : borXu Design
Shaft House
More projects by Atelier Reza Aliabadi > rzlbd online soon
Location: C100-2901 Bayview Avenue, Toronto, Ontario M2K 1E6, Canada
Architects Practice Information
Atelier Reza Aliabadi > rzlbd office based in Toronto, Ontario, Canada
Buildings / photos for the Atelier Reza Aliabadi > rzlbd page welcome
Website: www.rzlbd.com