2017 Shenzhen Design Week, Chinese Architecture News, Images, Architects, Speakers
Shenzhen Design Week 2017 News
Silk Road International Design Forum – Chinese Property Show Update
6 May 2017
Shenzhen Design Week 2017 – Forum
Shenzhen Design Week 2017 in China
Shenzhen Design Week – 2017 the First "the Silk Road" International Design Forum Ignites Chinese Design Industry
On April 29th, 2017 the first "the Silk Road" international design forum was held in 2013 Culture Maker Park in Longgang district, Shenzhen. As the core activity of Shenzhen Design Week, the forum was strongly supported by governments. About 300 Leaders, outstanding design experts, entrepreneurs and media representatives from 14 countries along the Silk Road has participated.
Address by Mr. Hu Gengxiang, District Committee of Longgang District, Shenzhen: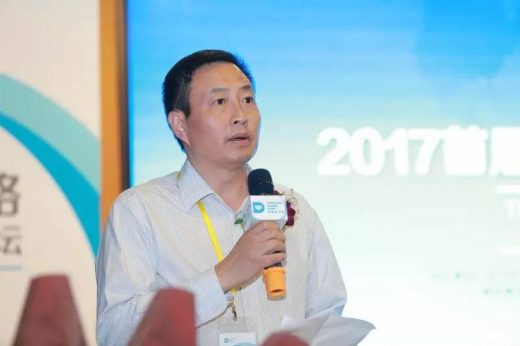 Address by Mr. Zhao Qingxiang, CPPCC Member of Shenzhen and Executive President of Shenzhen Association of Interior Designers: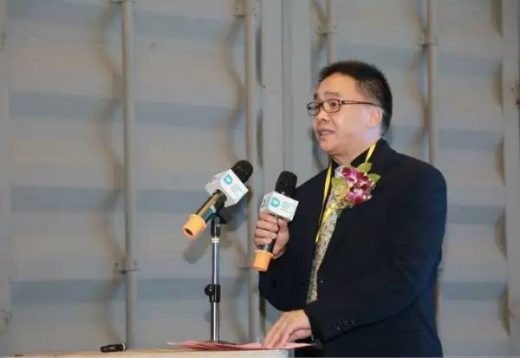 Address by Mr. Sheng Jiangrong, Board Director and Vice President of Shenzhen Zhongnan Xincheng Group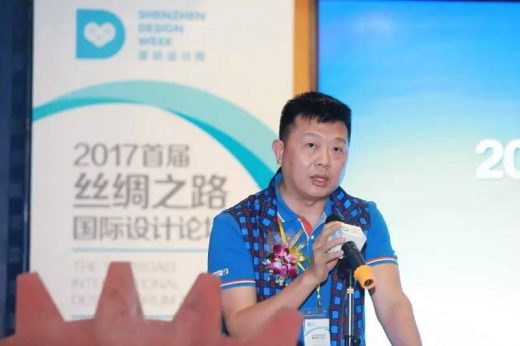 Five Theme Speeches, Presenting the Exchanges and Discussions of Chinese and Western Design Industries
Address by Mr. Chen Keshi, Vice Dean of School of Urban Planning and Design, Peking University and Chief Designer of China Reconstruct Design Institute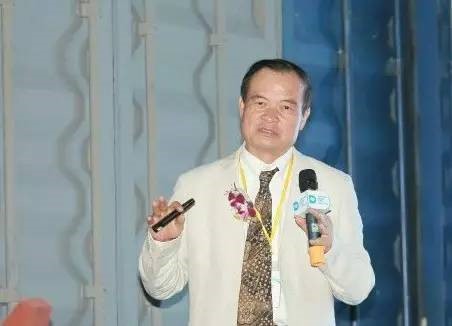 "When we were designing Lulang Town, we integrated the traditional colorful painting craftwork of Tibet into it, at the same time had control over fashion and colors." He also said, "In my designing process, I think it is a very important idea to be able to pursue happiness and create a kind of happiness through art. To design, we need to encourage and require ourselves. To be a designer, we have to do everything perfectly."
Address by Vipavadee Patpongpibul, President of Thailand Interior Designer's Association, Founder and CEO of P49 Deesign and Associates Co., Ltd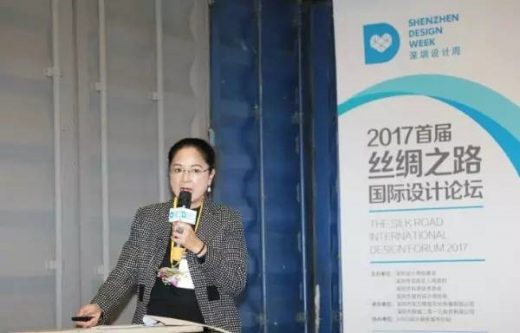 "In business world, more and more excellent designers and new design forces have emerged in activities and retail industry." As for cooperation between countries, she said, "In terms of future cooperation, we hope there will be more Chinese and Thailand students can be exchanged and do design practice in the other country, and students can also go to design companies for internship in that country."
Address by Keat Ong, President of Society of Interior Designers, Singapore, Managing Director of Nota Design Group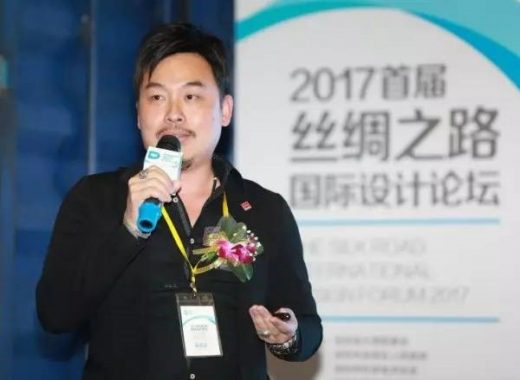 "Beauty is everywhere. One has to know what he likes and speaks with his heart. During a dozen years, stuffs in my company come and go. The stuffs that I still keep are people with passion in their heart. We see often, think often, these are our nutrition, thus we can arm ourselves well. I think this is the basic function of a designer. Explorer and detective, designer should be both."
Address by James Jao, National President of the Philippine Institute of Interior Design, Deputy President of The Asia Pacific Space Designers Association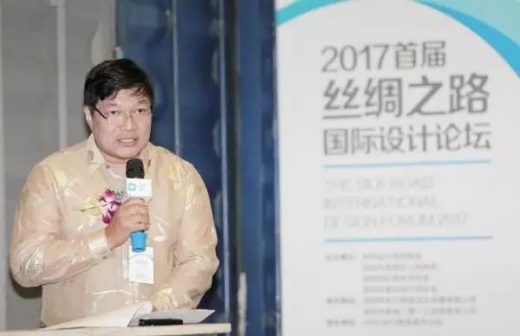 "Asia Pacific Space Designers Association hopes strongly that more members could join. We hope our executive committee can bring more opportunities to everybody. We especially hope that a same conference could be held next time in Kuala Lumpur. I would like to represent the Philippine Institute of Interior Design, wish that this forum can constantly build a good relationship between designers from China and Philippines, and help with the cooperation of designers in Asian countries."
Address by Sylvia Khan, Jury Member of the Institute of Indian Interior Designers, Director of the Universal Media Group, Mumbai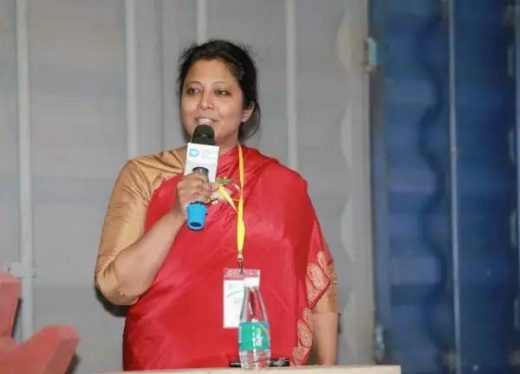 "Design is far beyond what we can see with our eyes, it reflects inner heart. Design is a kind of status and mind of people, including how we communicate and contact with all the things that surround us, and ideals for the outside world." "Associations can create a communication bridge and build conversation platforms. Creating a platform of interior designers, to bring all designers from China, Philippines, Thailand and India together, creating an eco space of design, to bring our innovative ideas to the future."
Two Panel Discussions to Open New Design Ideas
Panel Discussion 1 : "The Belt and Road Initiative" Meets Contemporary Design — Communication and Cooperation Forum of Design Along The Silk Road
Mr. James Jao:" International cooperation is very important, which can promote designers from different countries to do a project together. One thing that is important for us is to well build this big frame. "
Mr. Chen Keshi:" As a western ancient country, we need to build confidence in our culture, to love our cultural heritage, to persist in our cultural heritage, to develop our cultural heritage. I think Chinese designers are gradually growing."
Mrs. Vipavadee Patpongpibul:" Construction and design of many hotels in China is already matching with international cities. It is very important to truly integrate traditional and modern style together, and to build a kind of local sense of belonging and identity that are better integrated with the local culture."
Mr. Guillermo Gago:" The Silk Road is indeed a very important information communication, commodities trading, cultures, principles, arts and so on. Designers not only gradually improve the economy development through designing, but also leave a legacy for our next generation.
Mr. Danilo Trevisan:" The Silk Road Designers Alliance can really help us to truly develop design industry as well as other industries, for example cultural, traveling, engineering and infrastructures. Designers can offer service in these industries. China can spread its soft power in cultural way along the Silk Road countries."
Panel Discussion 2: From China to The World — The Brand Developing Road of Chinese Local Designers
Mr. Keat Ong:" The height of regional culture and design ability of western and eastern areas has reached a certain balance. The world reaches its fairest time. There are information and technologies, therefore we have to cooperate like this today. There are designers from different countries of the world. Communications like this shall not only happen in China. Western and eastern cultures shall be exchanged."
Mr. Nicolas Deladerriere:" I can find new technology in different countries. Go to different places one can create his own alphabet. Traveling in different countries can see many interesting things. I come to China to discover Chinese culture and improve my competence. I think Chinese designers can go abroad to absorb nutrients."
Mr. Jimi Lee, Jaksa:" It is quite important for designers to know the importance of brand in the market. When we communicate with client, client has his own culture and brand, designers shall have enough knowledge to reply. With time passing by and market changing, we need to use market changing to quicken our pace. This is the meaning of brand in my mind. We actually is creating our design brand together with our clients."
Founder of Vita Space Design Mr. Zhu Junxiang said, " Currently Chinese mass do not fully understand the brand of designers. Designers can form their brand more easily by doing design that is close to life of the mass. He needs to enhance his ability and idea to a certain standard, therefore his audience would be enhanced too. The influence of spreading ideas will be a brand effect of the designer."
President and Chief Designer of Guangzhou Zhu Yi Kong Jian Decoration Co., Ltd. Mr. Weng Yongjun said, " In the past it was the excellent enterprises that come to China, now it's time for us to go outside. The Belt and Road Initiative and the Silk Road are opportunities. We need to fully prepare our internal strength and foundation. China has thousands of excellent cultures, if we can inherit and use this culture well, we must be very confident when we go out."
Founder of JW huanjin Yishu Sheji Co., Ltd. Mr. Li Zhihao said, "China is the largest construction site of the world. Construction is everywhere. With rapid development, China has surpassed countries which have rapidly developing history of more than 100 years in 30 years. This brings huge opportunities to industry peers in architecture and interior design."
The exhibition will be held from April 29th to middle of May, lasting half a month.
1 Apr 2017
Design Shanghai 2017
Design Shanghai
The Signal of light: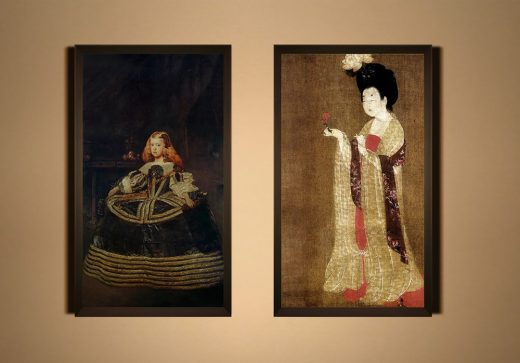 Location: Shenzhen, near Shanghai, China
Shenzhen Architecture
Gmond International Building, Shenzhen, Guangdong Province
Design: Aedas, Architects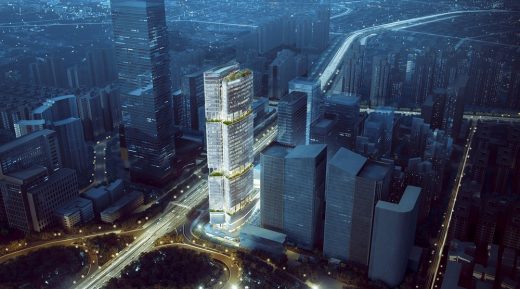 image from architect
Gmond International Building in Shenzhen
Bao'an Urban Design Competition in Shenzhen
Design: MLA+ Felixx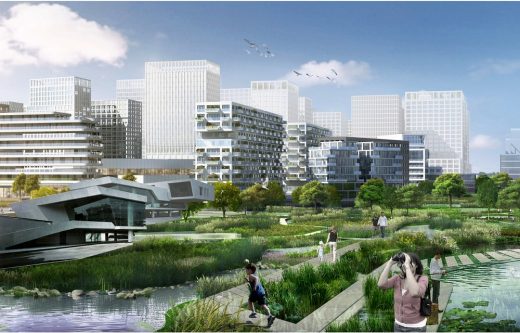 picture from architects
Bao'an Urban Design Competition in Shenzhen
MOCAPE Museum Building in Shenzhen, China
Design: Matteo Cainer Architects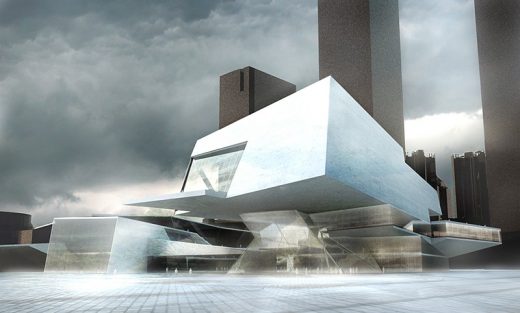 image from architects
MOCAPE Building in Shenzhen
Tai Chi Sales Center
Design: Kris Lin architect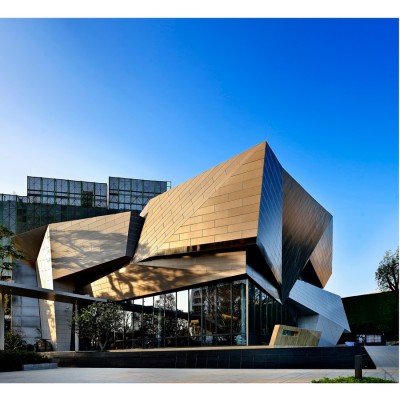 photograph : KILD
Tai Chi Sales Center
Shenzhen Stock Exchange Headquarters
Design: OMA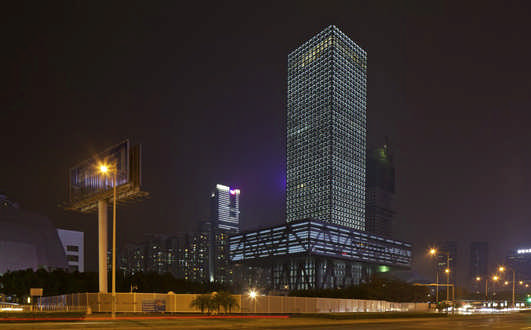 image courtesy of OMA ; photography by Philippe Ruault
New Buildings in Shanghai
Contemporary Shanghai Architecture
Shanghai Architecture Designs – chronological list
Shanghai Architecture Walking Tours by e-architect
Shanghai Building News



photograph : Peter Dixie
Shanghai Architects Offices – architectural practice contact details
Shanghai Building : news + key projects
Buildings / photos for the Shenzhen Design Week 2017 page welcome