RIAS Festival of Architecture 2016, Bread and Circuses, Scottish Buildings, Scotland Architects, Image
Bread and Circuses: Scottish Buildings
Scottish Built Environment article by Professor Alan Dunlop
18 Dec 2015
RIAS Festival of Architecture – Bread and Circuses Article
Author: Professor Alan Dunlop
Architects' Journal: "The RIAS needs to tackle the toughest issues facing the profession rather than focus on easy-win, media-friendly initiatives"
According to the Royal Incorporation of Architects in Scotland (RIAS), 'Architecture is pivotal in Scotland's culture'. Next year, the organisation celebrates its centenary. Founded in 1916 by renowned Scottish architect Robert Rowand Anderson – who also gifted his townhouse as its home – the RIAS will mark this event by hosting a year-long Festival of Architecture to celebrate 'the very best of Scottish architecture'.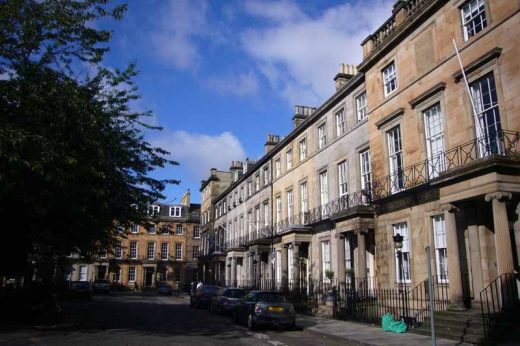 The aim is to 'boost confidence and understanding'- among whom is unclear- but it will apparently make a lasting difference to communities in Scotland. We will all discover 'hidden treasures, old classics and new favourites' within a packed programme of events that will 'bring Scottish architecture to a whole new audience', at home and internationally.
The RIAS Festival of Architecture 2016 programme includes: Out of their Heads, which promises to 'peer inside the minds of Scotland's greatest architects'; Hinterland, once again an exploration of St Peter's Seminary but this time 'transformed by light and sound' with light installations, projections and animation and Crazy Golf Architecture – where you can hit balls through nine architectural follies.
Last week, a group of judges that included retired architects, past presidents, conservationists, historians and the development officer of the Architectural Heritage Society of Scotland, flicked through old issues of Prospect Magazine and the RIAS Quarterly to pick the best projects in Scotland from the last 100 years. The output, like all RIAS initiatives, focused on past glories, avoided controversy and seeks to please the public, who have been asked to vote X Factor-style for the best.
Scotstyle: Scotland's 100 Top Buildings was promoted on BBC Radio by the RIAS's secretary and treasurer [Neil Baxter] who unlike the RIBA chief executive [Harry Rich], is not content to let architects do the talking themselves. Our secretary takes every media opportunity to define architectural success in Scotland – and in his view everything is wonderful.
The reality is that Scottish architecture is in extreme difficulty, with most architects struggling to make a living in a market characterised by unsustainable low fees and burdened by a government procurement process that denies the majority of them access to public projects. Architects have lost professional control and are no longer trusted to create inspirational buildings.
They have become the junior partner on many design teams, working for building contractors and 'private sector development partners' whose objectives are 'value for money' and meeting the constraints of a funding matrix.
A curious professional inversion has occurred over the last ten years with projects managers and quantity surveyors holding more power and commanding better pay. Architectural graduates form part of the dismal precariat that finds itself scrambling for internships with little or no pay in order to complete their professional practice studies.
Our supine response to flawed public tender and contractor demands is woeful
It is true that architects are not blameless and our supine past response to flawed public tender and contractor demands is woeful. Current public procurement protocols have been accepted that support a building environment which denies any notion that architecture is important and which is pushing many architects and students out of the profession.
The RIAS continues to ignore these realities and no Festival of Architecture, no matter how it is packaged will address them. If the RIAS wishes to represent all chartered architects in Scotland and to act as a catalyst for improvement in the profession it needs to lift up its head and tackle the difficult stuff. Enough of the bread and circuses.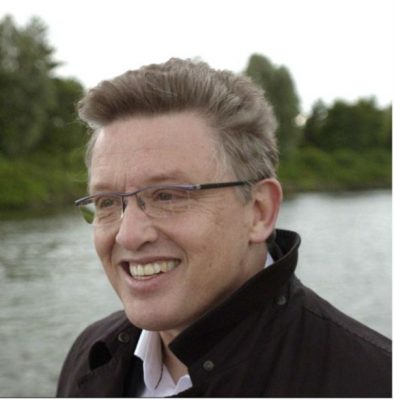 Professor Alan Dunlop is a Fellow of the RIAS, Visiting Professor of Architecture and Hon. Chair in Contemporary Architectural Practice at the University of Liverpool and Visiting Professor of Architecture at Robert Gordon University
Website: Alan Dunlop Architects
RIAS Festival of Architecture 2016 Launch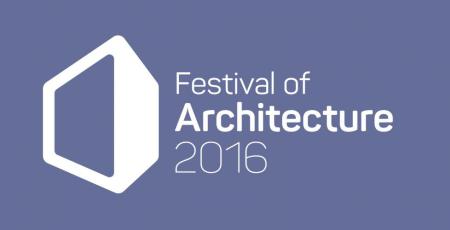 For information on the Festival of Architecture go to www.foa2016.com
RIAS Festival of Architecture – Bread and Circuses information received 181215
Location: Scotland
RIAS Andrew Doolan Best Building in Scotland Award Winners
West Burn Lane, St Andrews
Design: Sutherland Hussey Harris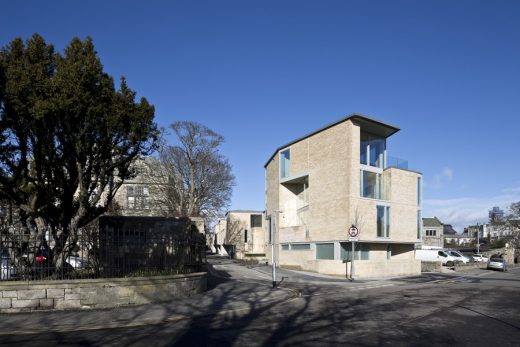 photo © Keith Hunter
West Burn Lane
Maggie's Gartnavel, Glasgow
Design: OMA
Maggie's Gartnavel
National Museum of Scotland Renewal, Edinburgh
Design: Gareth Hoskins Architects
National Museum of Scotland
Small Animal Hospital, Glasgow
Design: Archial Architects
Small Animal Hospital Glasgow
Pier Arts Centre, Orkney
Design: Reiach & Hall Architects
Pier Arts Centre
An Turas
An Turas, Tiree
Design: Sutherland Hussey Architects with Jake Harvey, Glen Onwin, Donald Urquhart and Sandra Kennedy
RIAS Festival of Architecture 2016 Criticsm author – Alan Dunlop Architect, Glasgow
Scottish Architecture
Best Building in Scotland Award
RIAS Lifetime Achievement Award
Comments / photos for the RIAS Festival of Architecture – Bread and Circuses page welcome