MPavilion by Bijoy Jain of Studio Mumbai Melbourne, Naomi Milgrom Foundation Victoria Building
MPavilion by Bijoy Jain, Studio Mumbai
Contemporary Building for Naomi Milgrom Foundation in Victoria, Australia – design by Studio Mumbai Architects
MPavilion 2017 Pavilion Building – news, 20 Feb 2017
29 Jul 2016
MPavilion Melbourne by Bijoy Jain
Design: Bijoy Jain Architect
Location: Queen Victoria Gardens, Melbourne, Victoria, Australia
MPavilion by Bijoy Jain of Studio Mumbai
Photographs: Nicholas Watt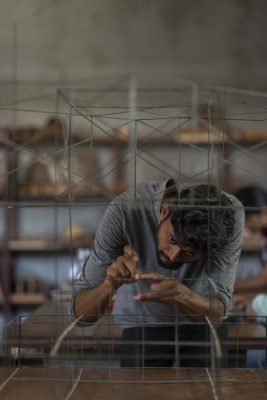 MPavilion 2016 architect Bijoy Jain and Naomi Milgrom speak about MPavilion's third foray into Melbourne's Queen Victoria Gardens:
The Naomi Milgrom Foundation released the MPavilion 2016 design by renowned Indian architect Bijoy Jain of Studio Mumbai.
Exploring ideas around handmade architecture and the craft of building at its most basic, bamboo, earth, stone and rope will be used to create a pavilion that is elemental and sensorial. Jain describes this process as 'Lore', and his design reflects his ongoing interest in the act of making and cultural and human connectedness.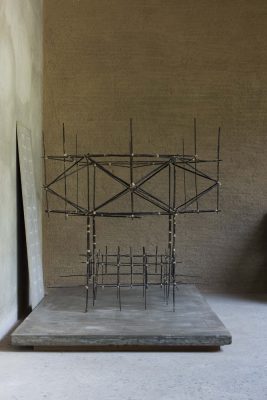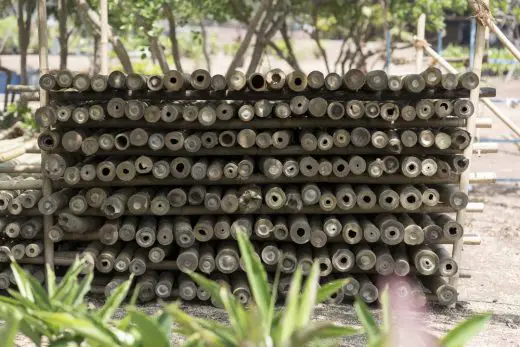 MPavilion 2016 will be 12 metres high, made of bamboo with a roof encased in earth representing the Australian landscape. Adorned by an elaborate tower similar to a 'tazia' used in Indian ceremonies, the pavilion is in itself a gesture reflecting this internationally recognised architect's interest in the connection between earth, sky and the shared gravity that connects all humans. "The idea is not to guide observers but to allow discoveries through visual layers of thinking, making and seeing," says Bijoy Jain.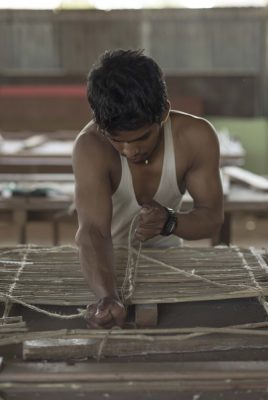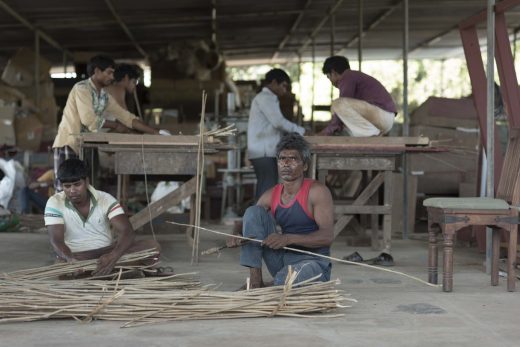 Working in Mumbai over the past six months, Jain and his team of skilled craftsmen have tested and designed MPavilion 2016 through a series of models and full-scale prototypes. A team of Australian builders have travelled to Mumbai to take part in Jain's collaborative approach to design and construction.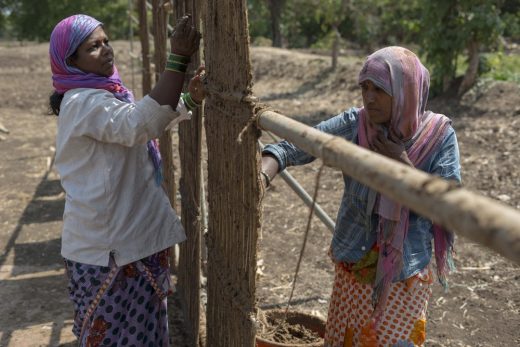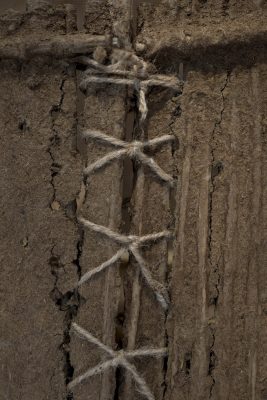 Of the MPavilion 2016 design, Jain adds: "I wanted to create a space that connects the entire culture of the land. The tower or 'tazia' is an imaginary building that reaches deep into the stars, so it is otherworldly, and through it you can see the stars, the sky, other dimensions. I want the MPavilion to be the scaffolding that provides a creative space that suspends visitors between earth, ground and sky," he said.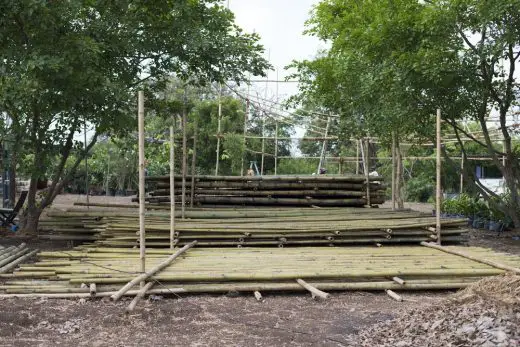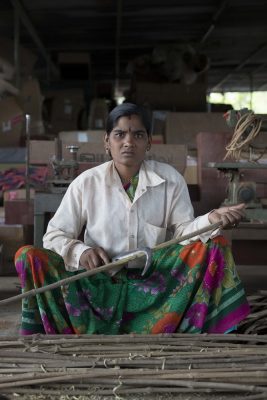 Naomi Milgrom AO, MPavilion founder said: "Bijoy Jain's practice is unique in that it focuses on honouring age-old crafts and building-techniques, which resonate strongly in this technologized world. As an architect, Bijoy thinks like an artist. His buildings are realised around a central idea, and are then fleshed out through an extensive process of collaboration, and always, careful consideration of the surrounding environment."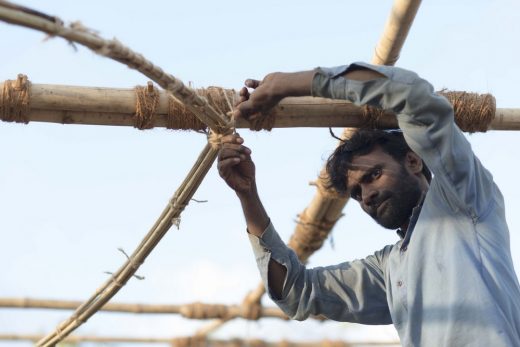 Whilst in Melbourne to discuss plans for MPavilion 2016, Jain will present a lecture on 'Architecture and Lore' on 26 July at the Melbourne School of Design, University of Melbourne.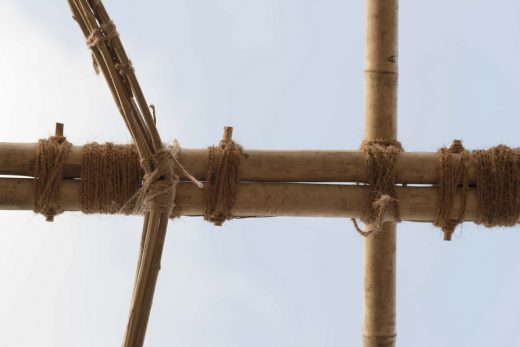 DETAILS
MPavilion dates: 5 October 2016 to 18 February 2017
Entry and all programmed events at MPavilion are free.
For details and updates visit www.mpavilion.org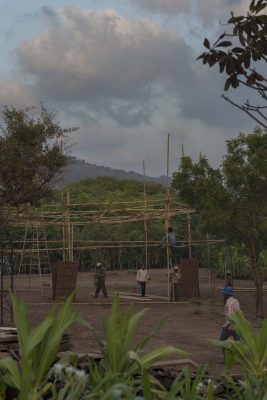 MPAVILION 2016 IS
DESIGNED BY BIJOY JAIN
OF STUDIO MUMBAI
OPENING 5 OCTOBER 2016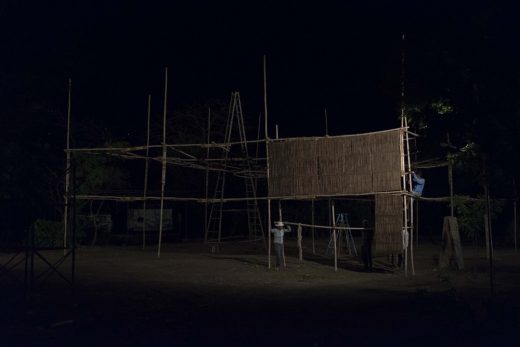 MPavilion
The MPavilion is an annual architecture commission and design event conceived and
created by the Naomi Milgrom Foundation. Every year, one new temporary pavilion
designed by a leading international architect, is erected in Melbourne's historic Queen
Victoria Gardens. From October through February, the MPavilion becomes a design
and cultural hub and home to a series of talks, workshops, performances and
installations. It is then moved to a permanent new home within Melbourne's CBD,
creating an ongoing legacy in Melbourne's increasingly sophisticated architectural
landscape.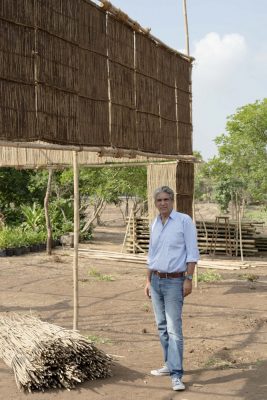 Previous architects include Sean Godsell, whose 2014 design inspired by Australia's
outback sheds and verandas now stands in the gardens of the Hellenic Museum, and
Amanda Levete of the British firm AL_A, who in 2015 used technology from the
aerospace industry to create a forest canopy of translucent petals. Levete's pavilion
has been be relocated to a park in Collins Street, Docklands.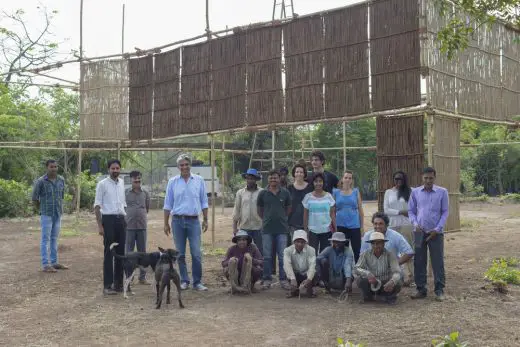 Bijoy Jain, Studio Mumbai
Founded by Bijoy Jain, Studio Mumbai works with a human infrastructure of skilled
artisans, technicians and draftsmen who design and build the work directly. This group
shares an environment created from an iterative process, where ideas are explored
through the production of large-scale mock-ups, models, material studies, sketches and
drawings. Projects are developed through careful consideration of place and practice
that draws from traditional skills, local building techniques, materials and an ingenuity
arising from limited resources.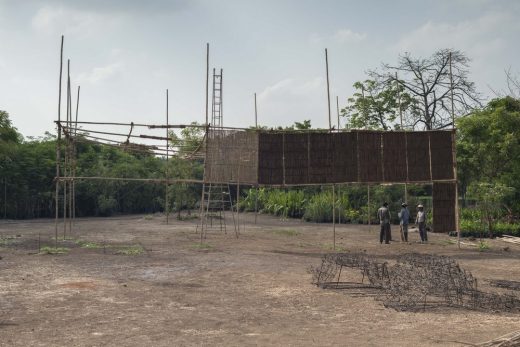 Bijoy Jain was born in Mumbai, India in 1965 and received his M. Arch from
Washington University in St Louis, USA in 1990. He worked in Los Angeles and
London between 1989 and 1995 with Richard Meier, and returned to India in 1995 to
found his practice.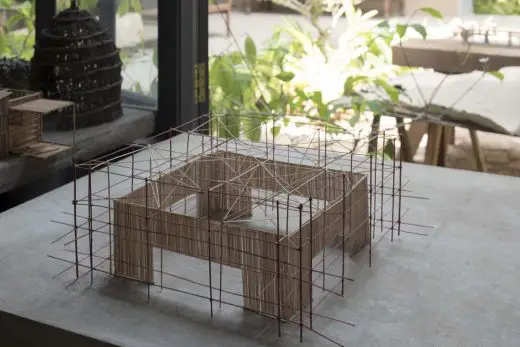 The work of Studio Mumbai has been presented at the 12th and 15th Venice
Architecture Biennale, the Victoria & Albert Museum, and received several awards,
including the Global Award in Sustainable Architecture (2009) finalist for the 11th
cycle of the Aga Khan Award for Architecture (2010), winner of the seventh Spirit of
Nature Wood Architecture Award, Finland (2012), winner of the third BSI Swiss
Architecture Award (2012), most recently winner of the Grande Medaille d'Or from
the Academie D'Architecture, Paris, France (2014), and the University of Hasselt,
Belgium bestowed an honorary doctorate on Bijoy Jain in 2014. Over recent years he
has taught in Copenhagen, Yale and Mendrisio.
9 Feb 2016
MPavilion in Melbourne
Design: Bijoy Jain, Studio Mumbai, Architects
Location: Queen Victoria Gardens, Melbourne, Victoria, Australia
Bijoy Jain, Studio Mumbai to design next MPavilion
Announcement Tuesday 9 Feb 2016:
Highly respected – Bijoy Jain of Studio Mumbai (India) has been commissioned to design the next MPavilion, Melbourne Australia
Bijoy Jain architect: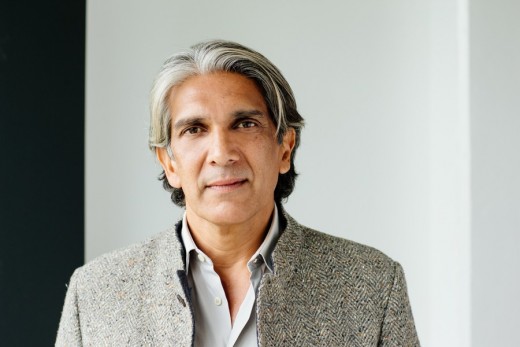 photo : Timothy Burgess
Architect Bijoy Jain and Naomi Migrom AO: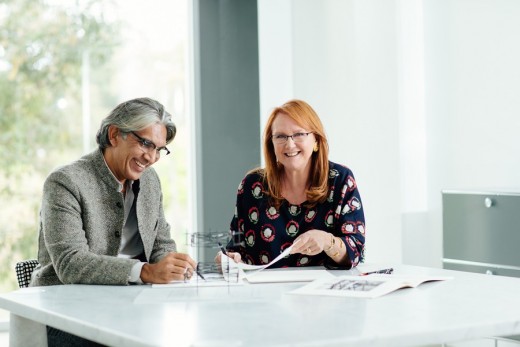 photo : Timothy Burgess
MPavilion 2015, Amanda Levete of AL_A: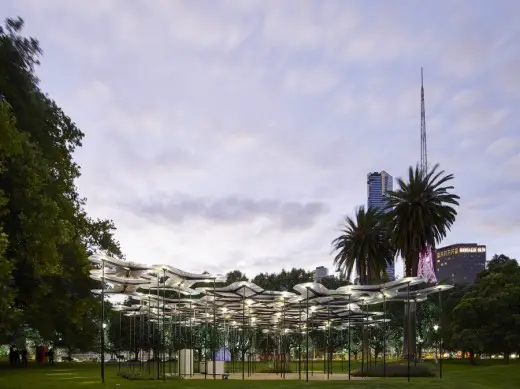 photo : Richard Powers
Ahmedabad Residence, Studio Mumbai: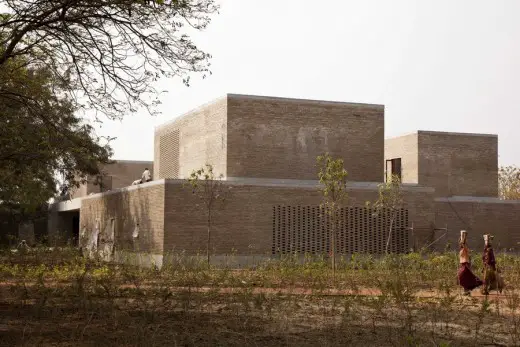 image from architect
Wrap-up report MPavilion 2015 by Amanda Levete of AL_A (U.K.)
The announcement will be made by Naomi Milgrom AO founder of MPavilion and Commissioner for the Australian pavilion Venice Art Biennale 2017.
This appointment marks the commission as a significant Indian-Australian collaboration supported by the Australian government and MPavilion's cultural partners.
Naomi Milgrom Foundation
11 Palmer Parade, Cremorne 3121 Australia
"CAPTURES THE GLOBAL IMAGINATION "
– Wallpaper*
WINNER: AUSTRALIAN INSTITUTE OF ARCHITECTS (AIA) 2015 VICTORIAN ARCHITECTURE AWARD (SMALL PROJECT ARCHITECTURE CATEGORY)
Shortlisted: 2015 World Architecture News (WAN) Awards in the Temporary Spaces category
Shortlisted: Australian Institute of Architects (AIA) 2015 Victorian Architecture Awards (Melbourne Prize)
MPavilion is a unique architecture and design event for Melbourne.
For more information please visit mpavilion.org
Like at facebook.com/mpavilion
Follow on Twitter and Instagram @mpavilion
NAOMI MILGROM FOUNDATION
MPavilion is commissioned by the Naomi Milgrom Foundation—a not-for-profit organisation that was established to initiate and support great public design and architecture projects. The Foundation champions projects that explore design's close interconnection with contemporary culture. In doing so it seeks to create new public and private partnerships in the civic space—a goal that its chair, Naomi Milgrom AO, has always passionately pursued.
In 2014, Naomi Milgrom Foundation commissioned Sean Godsell to design the inaugural MPavilion. In 2015 projects included the second MPavilion commission, designed by AL_A, as well as supporting the V&A Museum's David Bowie is… exhibition at the Australian Centre for Moving Image (ACMI) in Melbourne, and the new Australian Pavilion in Venice designed by Denton Corker Marshall.
MPavilion Melbourne by Amanda Levete
MPavilion 2015 Melbourne by Amanda Levete – 3 Mar 2016 relocation news update
13 Jul 2015
MPavilion in Melbourne News
Design: AL_A, Architects
Location: Queen Victoria Gardens, Melbourne, Victoria, Australia
Amanda Levete designs for MPavilion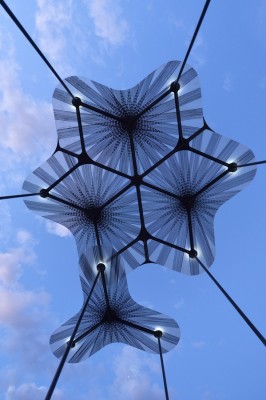 MPavilion 2015 prototype photo © Kane Jarrod
ABOUT MPAVILION
MPavilion is a unique architecture commission and design event for Melbourne. The Naomi Milgrom Foundation commissions a new temporary pavilion each year from a leading international architect. Each structure takes shape in the city oasis of Queen Victoria Gardens housing talks, workshops, performances and installations from October until February. Building on collaborations, MPavilion is a catalyst and meeting place – an intriguing form, a temporary landmark, a spontaneous detour, a starting point, a base to explore design's role in the creative city.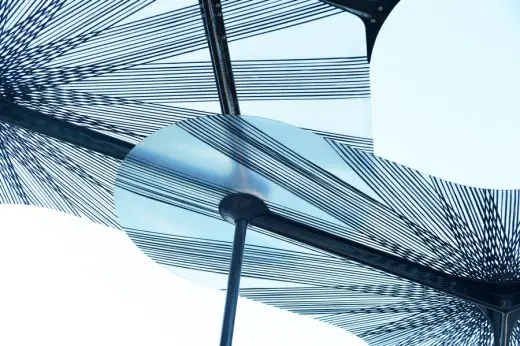 MPavilion 2015 prototype photo © Kane Jarrod
2015 ARCHITECT
Amanda Levete is a Stirling Prize winning architect and founder and principal of AL_A.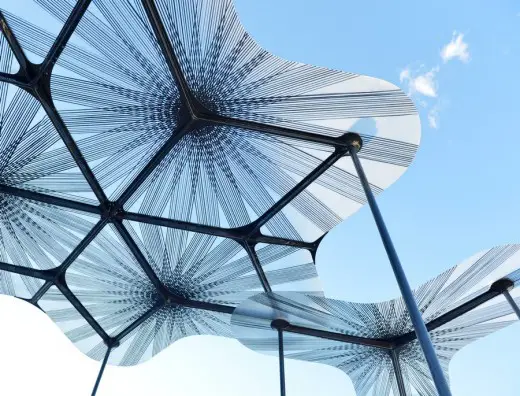 MPavilion 2015 prototype photo © Kane Jarrod
CRITERIA & LEGACY FOR THE CITY OF MELBOURNE
The architect for each pavilion is chosen by the Naomi Milgrom Foundation on the strength of their international profile and ability to encourage design debate and make a meaningful contribution to Australian creative industries. One of the unique features of the project is that each of the four pavilions is gifted to the people of Melbourne as part of an ongoing contribution to the architecture of the city. The City of Melbourne will help create a legacy of architectural masterpieces that will become part of the cultural heritage and public amenity of Melbourne, attracting tourism and community pride.
Amanda Levete: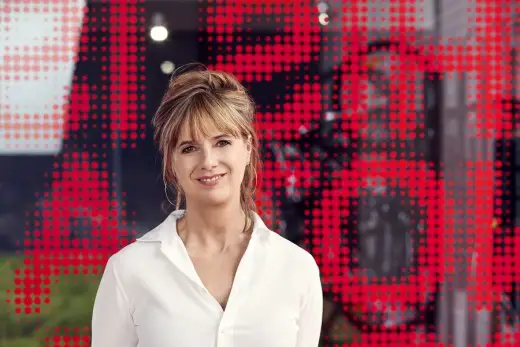 AL & NM photo © Peter Guenzel
2014 ARCHITECT
Australian architect Sean Godsell designed the inaugural MPavilion — a form inspired by iconic outback sheds and verandas. First constructed in the Queen Victoria Gardens for MPavilion's 2014/15 season, Sean's commission "A simple 12m by 12m steel structure with glazed roof and fully automated outer skin," opens and closes to echo the way plants respond to the sun. The inaugural Sean Godsell-designed MPavilion has been gifted to the City of Melbourne by the Naomi Milgrom Foundation and will be relocated to a new permanent home in the gardens of the Hellenic Museum in Melbourne's CBD.
Naomi Milgrom: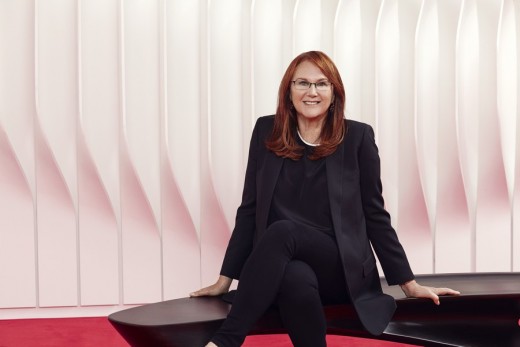 AL & NM photo © Peter Guenzel
OUR PARTNERS
City of Melbourne, Victorian State Government, ANZ, Australia Council for the Arts, Crown Resorts Foundation, Hugh Williamson Foundation, Melbourne Festival, Deloitte, Arnold Bloch Leibler, Kane Constructions, Fabio Ongarato Design, Arup and The Good Copy.
Amanda Levete + Naomi Milgrom: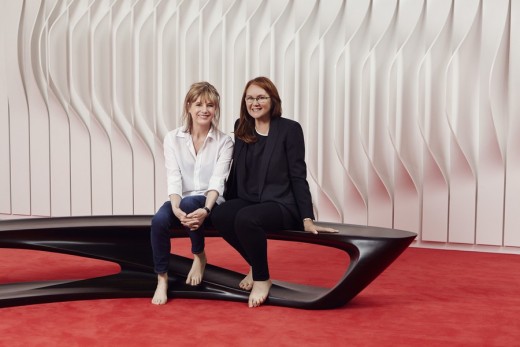 AL & NM photo © Peter Guenzel
Key Dates & Information:
• MPavilion will be open to the public from 5 October 2015 until 7 February 2016
• Entry to MPavilion will be free to the public
• All programmed events presented at MPavilion will be free to attend
• Details of the public program for MPavilion 2015 will be announced in August and September 2015
• For further information and sign up to the newsletter for updates please visit: www.mpavilion.org
MPavilion Melbourne images / information received 130715
Website: www.ala.uk.com
Location: Queen Victoria Gardens, Melbourne, Victoria, Australia
MPavilion 2015 videos on YouTube:
Naomi Milgrom:

Martin Roth:

Melbourne, Victoria, Australia
Architecture in Melbourne
Melbourne Architecture Designs – chronological list
Melbourne Architect – design studio listings
Architecture in Australia
Website: Naomi Milgrom Foundation Melbourne
Cloud House North Fitzroy
Architect: McBride Charles Ryan
Website: Queen Victoria Gardens Melbourne
Comments / photos for MPavilion Melbourne by Bijoy Jain of Studio Mumbai page welcome