La Cité Radieuse Le Corbusier, Marseille Stefano Meneghetti, French architecture music, Building images
La Cité Radieuse Marseille
post updated 12 August 2023
Location: Marseille, south of France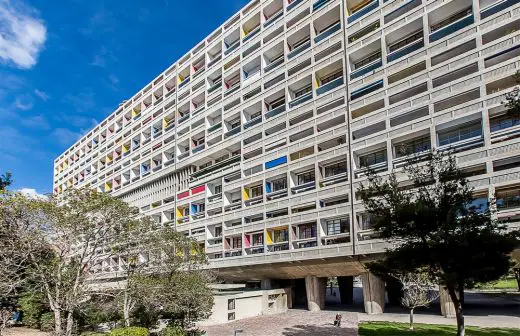 La Cité Radieuse Marseille by Le Corbusier
A walk around the apartments of the CITÉ RADIEUSE
CITÉ RADIEUSE Album  +  CITÉ RADIEUSE RE:RE:MIX The other side of concrete
15 Nov 2020
La Cité Radieuse in Marseille design by Le Corbusier
The songs were composed by Stefano Meneghetti who brought musicians of the calibre of Giuseppe Azzarelli, Massimiliano Donninelli, Yannick da Re and Cristian Inzerillo to work together with him.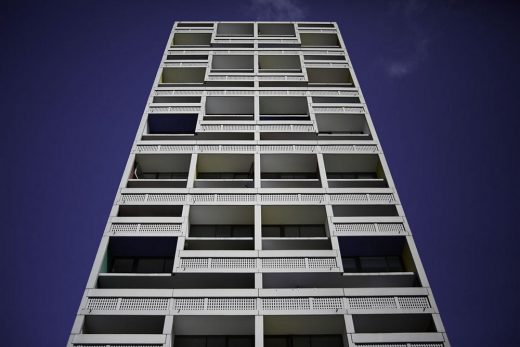 Deeply interested in architecture, music, and design, Stefano Meneghetti and his friends wanted to name this album La Citè Radieuse out of admiration for Le Corbusier, the legendary Corb, multifaceted and innovative architect, designer and urban planner, who created his city-like housing project in Marseille with the aim of fostering harmonious relationships among its inhabitants.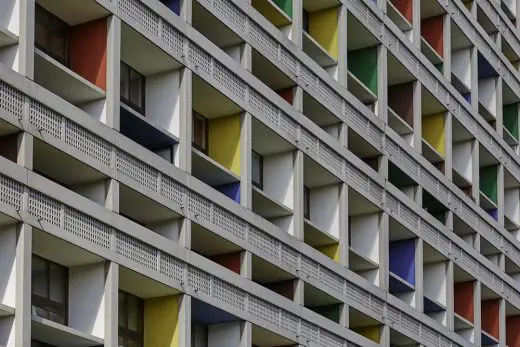 Sound research and experimentation are the focal points of this musical partnership.
The album develops an architecture of electronic sounds, which incorporates eclectic influences.
Stefano Meneghetti, graphic artist and video maker, is a long-standing collaborator of musicians such as Gary Numan, Franco Battiato, Byetone, Lorenzo Palmeri, Brian Eno and many others.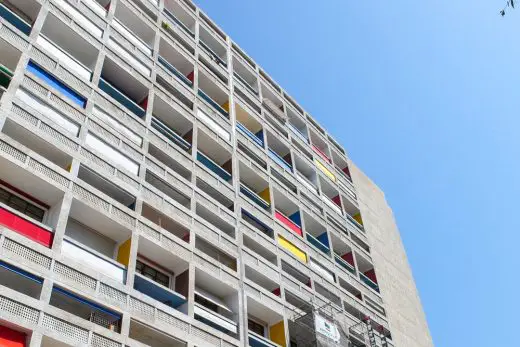 As Giuseppe Azzarelli says: "A city is not only an environment of spaces and forms. Inevitably, it also expresses its dimension through sounds: every environment has its own acoustic imprint reflecting human activities, their relationships with the world and with each other. The idea of a Cité Radiuese, ideal and utopian city within a city, conceived by Le Corbusier for people and their needs, immediately enthralled me by its "humanity", drawing me closer to a world of sound that can underline or accentuate possible emotional meeting points in the multifaceted reality of the modern city."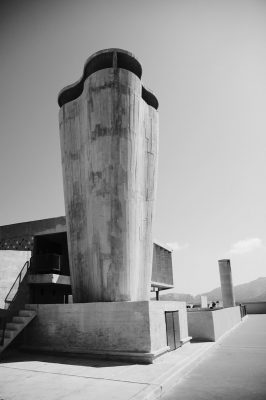 photograph : Anna Dziedzic
Interview
Stefano Meneghetti
"Music has helped me build parallel worlds; through this reciprocity with music I have created scenarios and stories, experiencing the world without being part of it, as if I lived observing it from a car (train?) window, through binoculars or a microscope."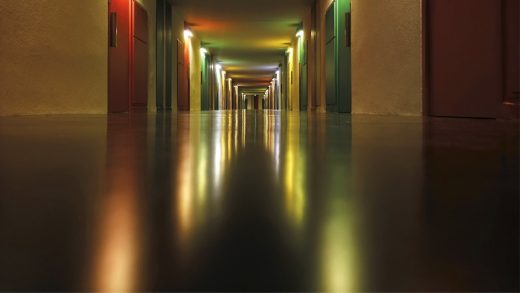 "Over the course of my life, I have felt a natural affinity for certain musical textures as well as personalities: from Gustav Mahler to Brian Eno, Alva Noto to Franco Battiato, and Teho Teardo & Blixa Bargeld to Georges Ivanovic Gurdjieff."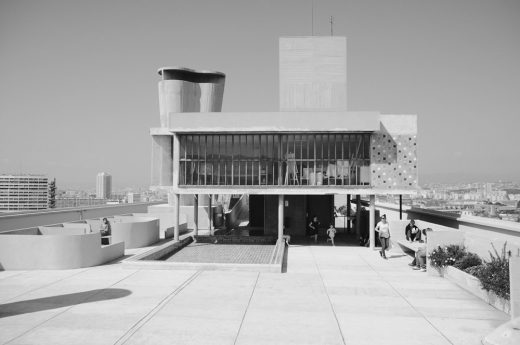 photograph : Anna Dziedzic
"With his Cité Radieuse Charles-Edoard Jeanneret-Gris, better known as Le Corbusier, was simply the gravitational field where everything started."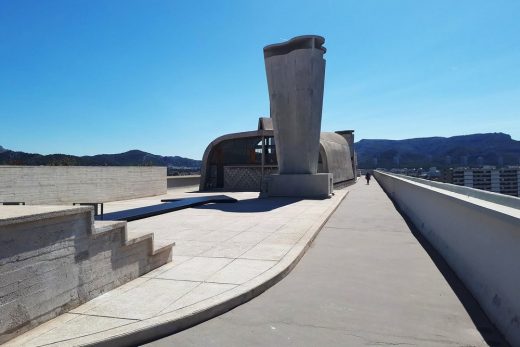 "The inhabitants of the same building live just a few centimetres away from each other, separated by a simple partition wall, and share the same spaces whose pattern is repeated on each floor. They do the same things at the same time: turn on the tap, switch on the light, set the table, a few dozen synchronized lives which are repeated on floor after floor, from one building after another, from one street to the next."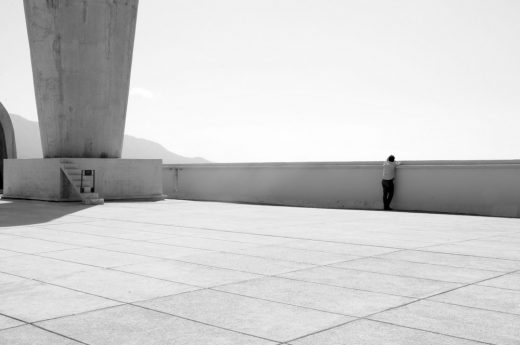 photograph : Anna Dziedzic
"Like an anthropologist or an archeologist, I wandered discreetly around the Unité d'Habitation de Marseille to observe the lives of individuals, families and groups which are still unfolding in the radiant city.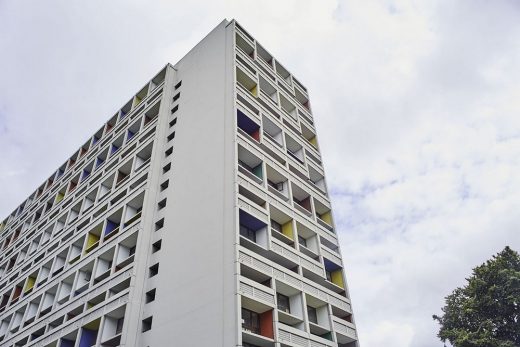 CITÉ RADIEUSE RE:RE:MIX The other side of concrete
DJ & Producers from all over the world interpreted the Cité Radieuse project:
Aeon / Switzerland
Agustin Alejo Bernabè Almeida  / Argentina
Alessandro Oliviero / Italy
Alex Pocol / Romania
Andrea Cichecki / Germany
Arfaaz Kagalwala FuzZy Logic / France
Carmen Rizzo / USA
Chiara Costanza / Italy
Egor Sport / Russia
Fab LaWren / France
Fontène / France
Fred Berthet / France
Hiroki Ishikura / France
Hristiana Errorbeauty / England
Hugo Samba / France
Javier Montoliu / Argentina
KANYAR / Baschet Gregory / France
Mariano Santos / Argentina
Mario Bringas / Mexico
Mikhail Negrozov / Russia
MoodTicket / Switzerland
ÔTANÔ / France
Romain Pellegrin / France
Satoshi Imano / Japan
MOLFAR / Taras Plankovsky / Ukraine
Zinnat / Bulgaria
…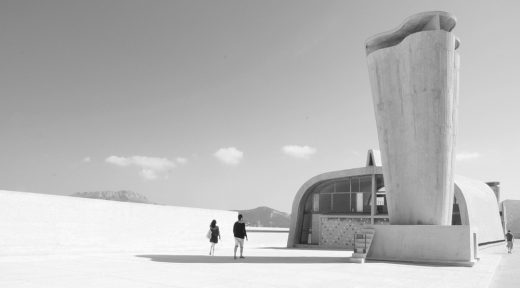 photo : Anna Dziedzic
We can boldly affirm that the interpretation of a work "sublime", a priori, the same in a work of art. This without giving an aesthetic judgment either on the work or even less on its interpretation. And where does the first author's aesthetic judgment fit with respect to his interpretation? Personally, I think exactly like any user of the work itself: without therefore being able to claim a super partes aesthetic judgment.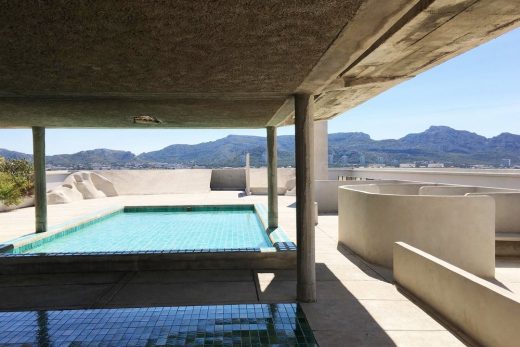 Therefore, placing yourself in front of a work and wanting to interpret it should free the second artist from feelings of respect or "fidelity" of any kind. It is then up to the inactive user to judge according to his or her personal aesthetic and emotional standards. As a listener I can therefore safely say that I find Glenn Gould's interpretation of the Golberg variations of '55 revolutionary and marvelous.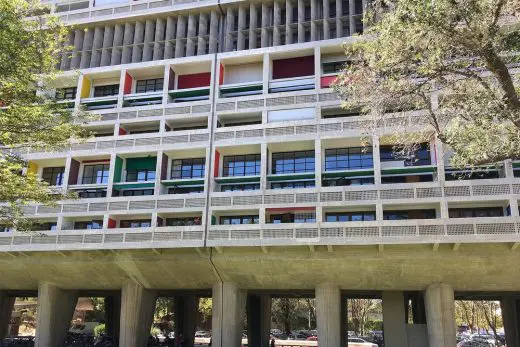 But are they more "Bachian" than the '81 recording? Personally I think it's a nonsense question. For the same reasoning, it doesn't bother me if someone tells me that "Knocking On Heaven's door" is by Guns N Roses or that "Sweet dreams" is by Marilyn Manson or that "General" is by Vasco Rossi (well to be honest the latter example a little yes).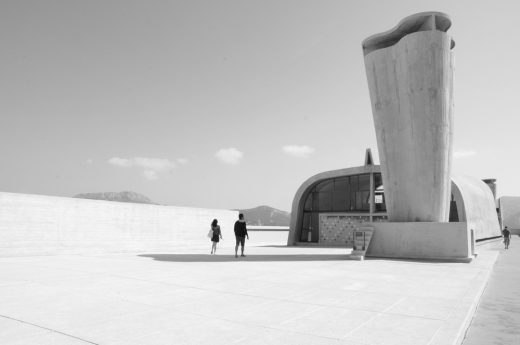 photo : Anna Dziedzic
In the jazz world this concept has in fact become normal. As all Fahrenheit listeners know, there are several hundred recorded versions of "My Favorite Things" and several million versions played extemporaneously. The original was composed by Richard Rodgers and not John Coltrane. But without John Coltrane's version, would we have had the other versions?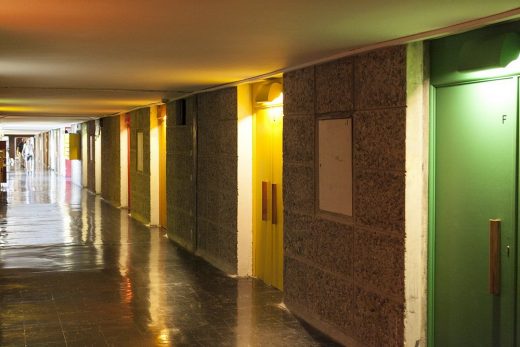 From this point of view, as well as from the jazz world or, in general, from the immense world that revolves around improvisation, we should also take an example from the new generations (and age does not center), those who grew up in the post-conceptual and final-commercial era ( the one to be understood where it was the art critic who decided whether a work was a work of art or rubbish. See Win Wenders' The Million Dollar Hotel if not already done).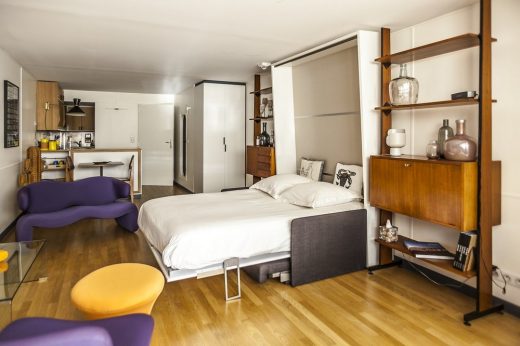 Those of art in a short supply chain: from producer to consumer. And, like a good fruit, it can be eaten immediately, elaborated by a star chef, planted to generate a tree.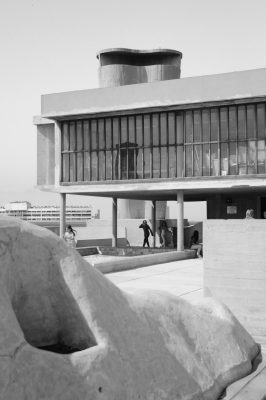 photo : Anna Dziedzic
Hence the idea of this RE:MIX Cité Radieuse album. Involving those who wanted to be in an activity of reinterpreting the initial language. Somehow the Cité Radieuse project was intended to be an emotional reinterpretation of Le Corbusier's art. We were excited by the idea that this reinterpretation would instead become a basis for a new interpretation.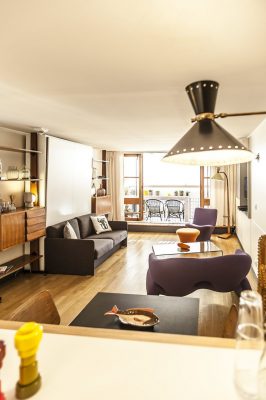 Add an interpretive level to become a de facto RE:RE:MIX Cité Radieuse. In view of the foregoing, we also did not want to intervene with aesthetic judgments on the material sent to us, as it is artistically no longer in our domain. A bit like a street artist does with their ephemeral works by definition. We limited ourselves to a slight post-production in order to equalize the pieces together and insert them into an accomplished album.
There are pieces that we like very much, others less so, but we leave the power to judge.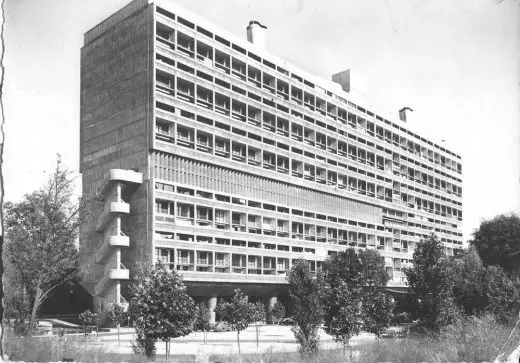 La Cité Radieuse Marseille Links
https://meneghetti.bandcamp.com
https://www.facebook.com/AlbumCiteRadieuse/
https://www.youtube.com/channel/UCF2F1StpGAzbXeW97J4LSUA
https://www.youtube.com/watch?v=yk15XzNy5A4&list=OLAK5uy_ly2VwqBDpacR3bpInQlJ8–N3i4gPMDbc
Stefano Meneghetti
Stefano.meneghetti(at)icloud.com
Tel. 320 88.90.958
La Cité Radieuse Marseille, Le Corbusier images / information received 141120
Location: Marseille, France, southern Europe
Marseille Architecture
Contemporary Marseille Buildings
Marseille Architecture Designs – chronological list
New Marseille Buildings
Marseille Airport Building Extension
Design: Foster + Partners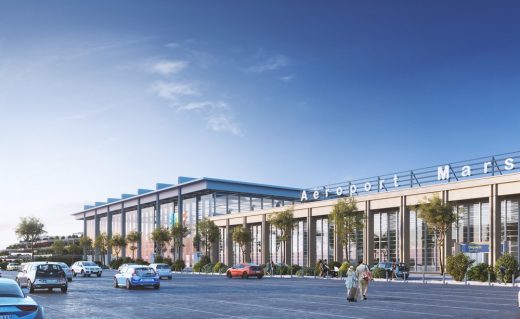 image from architecture office
Marseille Airport Extension
MaisonA in Aix-en-Provence, Provence-Alpes-Côte d'Azur region, southern France
Design: Pietri Architectes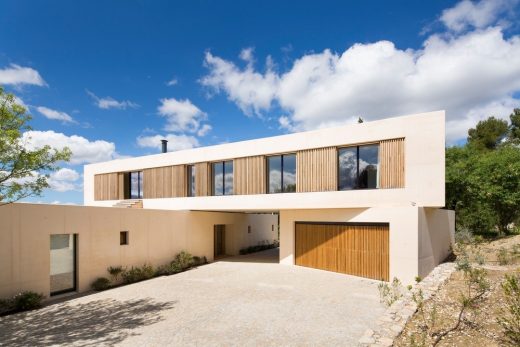 photograph : Mathieu Ducros
MaisonA in Aix-en-Provence
La Barquière Residential Development
Design: Pietri Architectes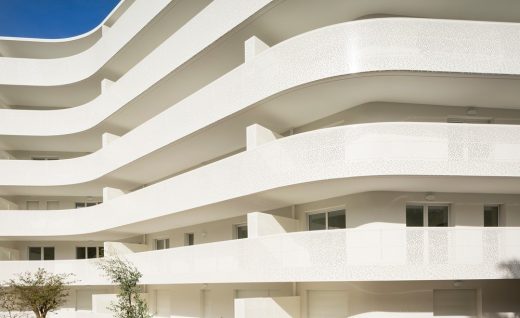 photo © Mathieu Ducros
La Barquière Housing Project in Marseille
Vitrolles Media Library, avenue des Salyen, 13127 Vitrolles, Bouches-du-Rhône, Southern France
Architect: Jean-Pierre Lott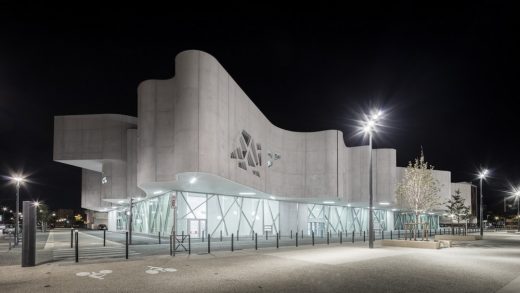 photo : Aldo Amoretti
Vitrolles Media Library in France
Vieux Port Pavilion
Design: Foster + Partners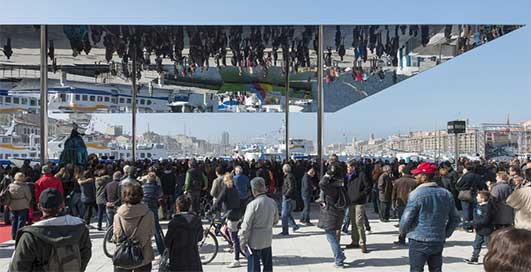 photo : Nigel Young
Vieux Port Pavilion Marseille Building
The Museum of European and Mediterranean Civilisations
Design: Rudy Ricciotti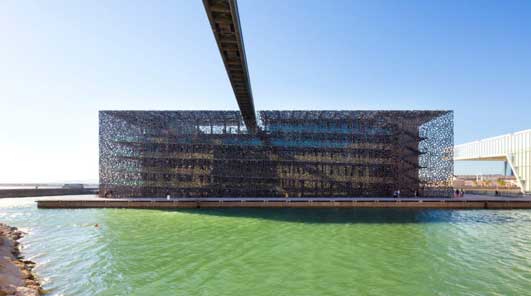 photo : Gabrielle Voinot
MUCEM Museum Marseille
Comments / photos for the La Cité Radieuse Marseille, Le Corbusier page welcome