Mayantara JAK.ID Indonesia Event 2021, HDII DKI Jakarta, Southeast Architecture Design
Mayantara JAK.ID 2021 Event in Indonesia
21 June 2021
Mayantara JAK.ID Indonesia 2021 Event News
American Hardwood Takes Centrestage on Second Day of Mayantara JAK.ID
Over 160 members of the design community in Indonesia and beyond gathered online over 3 webinar sessions to learn about the quality, variety, versatility and sustainability of American Hardwood
About the event
Mayantara JAK.ID 2021 is a special collaborative virtual festival hosted by Mayantara and HDII DKI Jakarta, with a focus on Interior and Spatial Design as a gateway to enhance public experience, as well as to celebrate Jakarta's 494th Anniversary. The event ran from 16 to 18 June 2021 and with designers from Indonesia, Singapore, Vietnam and beyond attending.
Speaker Eddy Budiono: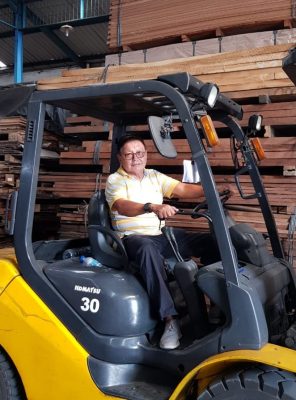 The American Hardwood Export Council (AHEC) was invited to co-organise the second day of the event. John Chan, AHEC's Regional Director of SEA and Greater China, jumped at the chance. He said, "We could not miss this opportunity to engage with the design community across Indonesia and the rest of Southeast Asia, and share with them the benefits that American hardwoods offers them as specifiers."
AHEC presented various esteemed speakers on the second day of Mayantara JAK.ID. They shared their expertise on material choice, craftsmanship and lasting design.
In his opening address to the audience, Chan said, "You may have frequently heard of the notions of carbon neutrality, climate change and sustainability. The choice of wood as a material is one of the most important factors that can speed up carbon neutrality. Using wood from well-managed resources such as the American forests is one of the most environmentally-sound choices that we can make as consumers and specifiers."
Chan reminded specifiers of three properties of wood that support its sustainability credentials as a material. First, it is renewable and naturally regenerated. Secondly, wood is a carbon store, removing carbon dioxide from the atmosphere. Thirdly, wood is energy efficient, requiring less energy when it is used to create useful products compared with other materials.
Speaker Karina Cheung: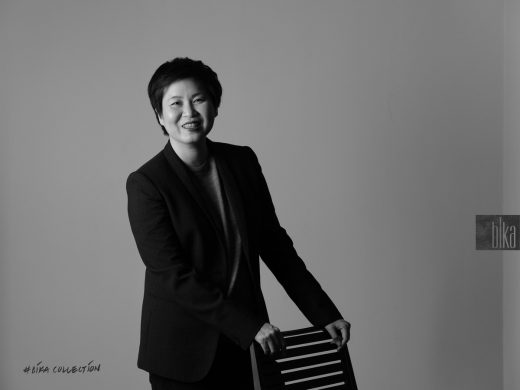 Making a Good Choice: The Best Timber for the Best Outcome
Eddy Budiono, CEO and Owner of PT. Abadi Indorona, kicked the first session off by taking the audience on a virtual factory tour of one of Indonesia's top manufacturers that exports to Europe. One of the key materials used by the factory is American white oak. Budiono explained that American white oak, with its elegant and minimalistic look, is in perennial high demand.
He then took the audience on a virtual tour of a small-scale carpentry workshop that uses American walnut veneer and American red oak in their production. He emphasised the quality of these American hardwoods which contribute to the durability of designs.
In his presentation entitled "Making a Good Choice: The Best Timber for the Best Outcome", Budiono gave the audience three factors to consider in their material choice: quality, suitability for purpose and sustainability. With its systematic grading system, wide species diversity and its sustainable harvesting, American hardwood checks all the boxes.
The session was facilitated by Arief Odon, Editor-in-Chief of Woodmag.
Watch the first session here:

https://www.youtube.com/watch?v=Yz-gxKmrgqg
Speaker Nathan Yong: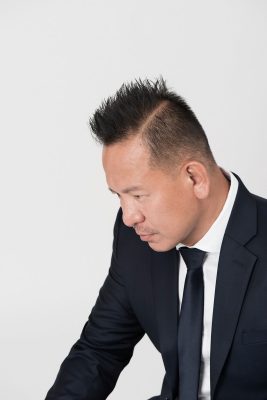 In Search of Craftsmanship
Karina Cheung, managing and creative director at Bika Living, shared her journey into design and her search for craftsmanship during the second session. Like American hardwood as a legacy crop, handed down through generations of landowners, Bika was started by Karina's parents and now helmed by her brother and herself.
Cheung started by sharing a quote from one of her favourite fashion designers Alber Elbaz, "Part of what we do is giving joy to people. That is what design is all about." This has become a guiding principle for Cheung and Bika, where they seek to "make furniture with soul". They aim to forge a connection between themselves and their users by putting all their energy and focus into creating furniture pieces that spark joy. Therefore, the search for craftsmanship is actually a journey of introspection into one's soul, that is then reflected in one's designs.
Cheung reminded designers that "Not all timbers are created equal. Each wood species has its own character. To create with timber, we cannot run away from these considerations." One of the materials she uses frequently is American walnut. Due to its strength and durability, American walnut can "put up with abuse", which allowed Cheung to experiment with different structures as a designer.
Cheung also introduced another dimension to sustainability – durability. The product acts as a carbon store for the duration of its life. The durability of American hardwood species means it creates long-lasting furniture pieces.
Watch the second session here:

https://www.youtube.com/watch?v=J5ZwjNXd7Pc
Built to Last
Continuing on the same thread, Nathan Yong, founder and director at Nathan Yong Designs, talked about what it takes to successfully cater to consumer demands during the third session.
Yong started by sharing what he felt makes a design desirable. Form is the first aspect that draws the audience in, function keeps them further engaged, meaning drives the significance of the design, which will in turn drive value thereby increasing demand for the design.
Yong makes a conscious choice to specify American hardwood as the material is in line with his focus on "built to last". American hardwoods are sustainably harvested, and of consistent quality, which assures Yong his pieces will be kept by the users. He also shared that long-term strong partnerships – with suppliers, with production partners – are crucial.
He advised young designers to identify partners with the same focus on quality, "If you're serious as a designer, the supply chain is really important. You can't have wood that comes in today and doesn't come in 6 months from now. You can't have wood that is of good quality today, and of poor quality tomorrow. With American hardwood, you have consistent quality of wood that is cut at the right age, and the delivery is always on time. At the end of the day, think about it this way, a family is waiting for a TV console. You don't want to keep them waiting or give them something substandard."
Yong's final advice for young budding designers, "Treat people respectfully. Try and keep trying. Join trade shows, get the word out."
Watch the third session here:

https://www.youtube.com/watch?v=klr6E0lh5mU
American Hardwood Export Council (AHEC)
AHEC is the leading international trade association for the U.S. hardwood industry, representing the committed exporters among American hardwood companies and all the major U.S. hardwood product trade associations. For over 25 years, AHEC has been at the forefront of international wood promotion, successfully building a distinctive and creative brand for American hardwoods. AHEC's support for creative design projects demonstrates the performance and aesthetic potential of these sustainable materials. https://www.americanhardwood.org/
Follow on Facebook @americanhardwoodSEA
Twitter and Instagram @ahec_sea
Building Designs
Contemporary London Architectural Designs
America Architecture News – latest building updates
Property Articles
Comments / photos for the Mayantara JAK.ID Indonesia 2021 Event page welcome