ecokit homes, Prefabricated Houses, Off-site Domestic Design, Moldular Property
ecokit prototype homes
Modular Units: Prefabricated Buildings design info + images
20 Sep 2019
ecokit prototype houses
ecokit are an Australian company that developed a new construction system for energy efficient homes that can be built by anyone.
Last year ecokit completed their first two homes, prototypes of their system.
The kits are currently being manufactured in the Czech Republic and can be shipped world-wide.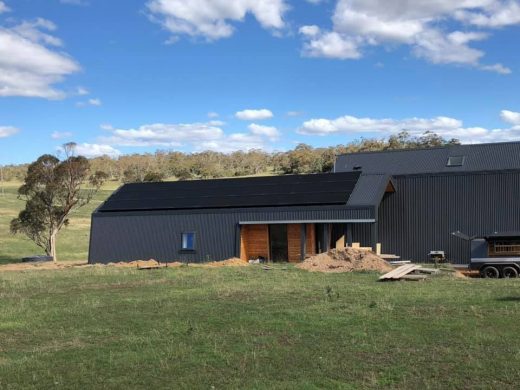 ecokit prototype homes
We aim to change the way we design and build our houses, with a streamlined and enjoyable design process, off-site precise manufacturing and fast on site assembly, providing healthy, comfortable homes that enrich our lives by adjusting to our changing lifestyles.
We are a startup that blends backgrounds in construction, manufacturing, IT and various forms of design to completely re-imagine our homes. We see housing like a product, home building like a manufacturing process and we want to inject more fun and interactivity into the design / purchase process.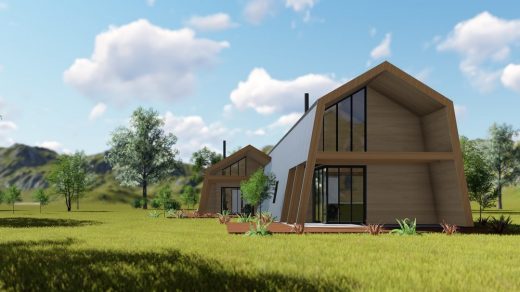 Our company designs, manufactures and builds houses however we do things differently and identify ourselves as a part of the construction industry, part of advanced manufacturing industry and partly we are also a tech company.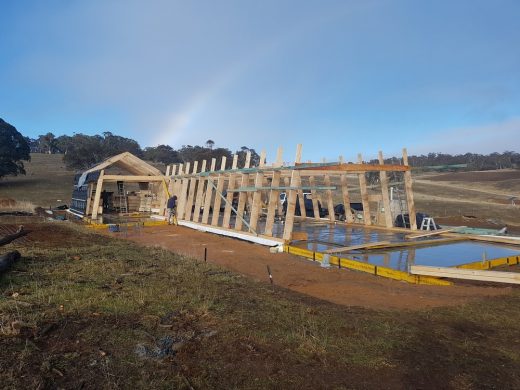 Our product is an innovative construction system for versatile, modular, energy-efficient and healthy homes with unique appearance and minimal environmental impact. But we do not focus just on the product, we are also working on improving and streamlining design processes, developing unique sales platform which will simplify and shorten the process of design and construction of every new home.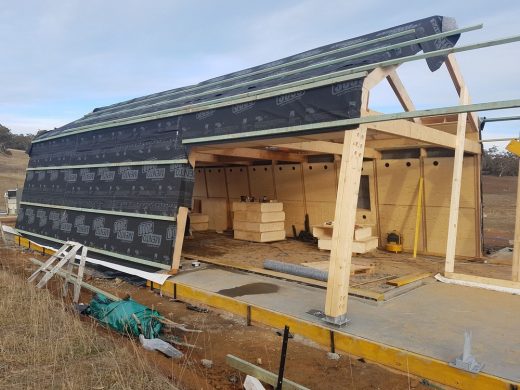 We are utilizing new technologies such as BIM and virtual reality which will simplify the whole process of sale, design and construction. Our competitive advantage is the combination of value propositions as there is currently no other company in Australia offering similar product with value propositions we offer. Another advantage is our strategic partnership with experienced and established manufacturing company.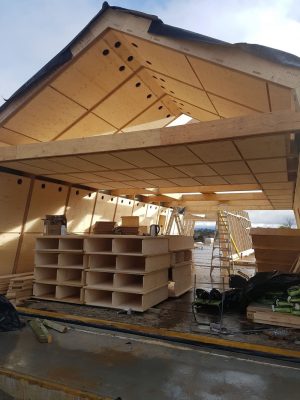 As a society we pay for the costs of not building affordable housing – either to buy or rent – through hospital bills, poor school performances and stressed families who are unable to put down social roots in communities. We want to provide affordable products without compromising on healthy, quality materials and energy efficiency.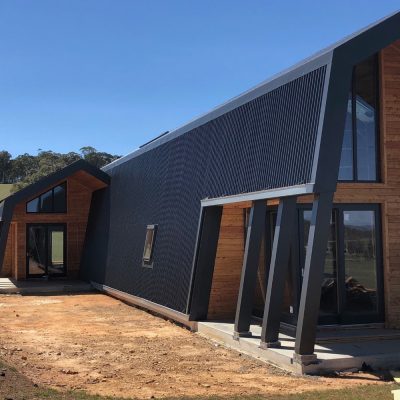 We have decided to challenge the way houses are being built. We realised there is an opportunity not only to create a very energy efficient house but also an easy to assemble one, allowing much shorter construction time.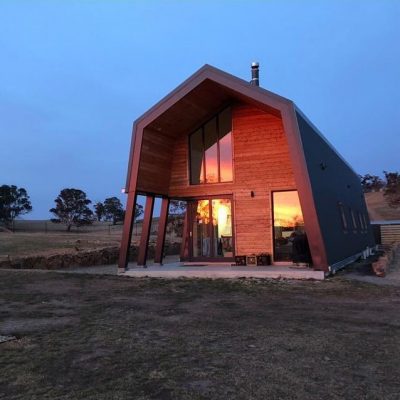 Under the skin of every ecokit home is our engineered construction system, consisting of various digitally manufactured components. Every component is cut with millimeter precision which guarantees a consistently high standard of quality and performance, whilst allowing the assembly to be done by anyone without any construction skills or previous experience.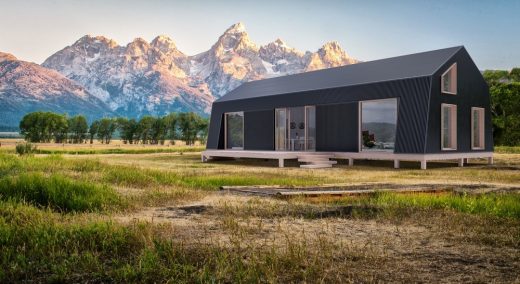 All components are prefabricated in our workshop, so there is no need for measuring and cutting on site. They fit into each other, leaving minimal possibility for error, while speeding up the construction significantly and therefore saving you time & money.
Camilla Novotna, ecokit homes: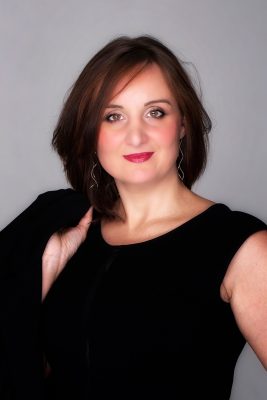 The house can be made to be far more sustainable, intelligent and completely self-sufficient. We have been extremely picky with the choice of materials and components with a real focus on quality. Each element of the house has been carefully considered and has been chosen for its suitability, sustainability and durability.
Camilla & Pavla, ecokit homes: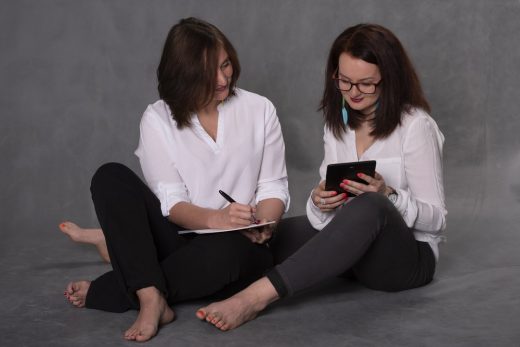 Our adaptable structures are designed to last for generations but at the same time be rapidly and easily modified, repaired or relocated. They enable substantial savings by building only what you need, when you need it, and changing it when you want. An innovative approach to strengthening our communities by empowering ordinary people to create and inhabit a restorative living environment.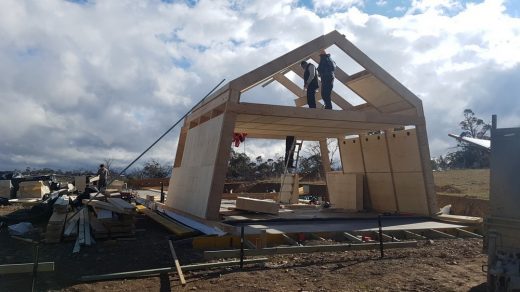 We have been very particular in our choice of materials and components. Each element of the ecokit house has been carefully considered and chosen for its suitability, sustainability and durability. Our living environment should be a healthy one and that's why we have chosen only organic / natural materials and finishes, and designed the heating and ventilation systems to promote healthy living.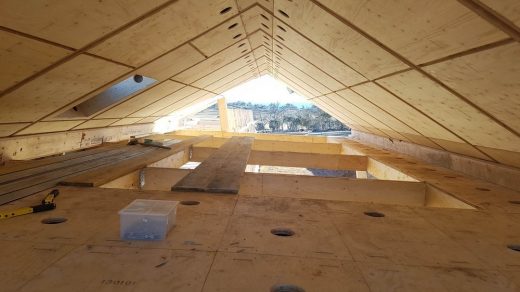 We've done extensive research to avoid using substances that can 'off-gas' into living spaces and chosen finishes and treatments that are either low or have no VOC's (Volatile Organic Compounds). We have minimised the use of petrochemical products by using materials that are natural or that have a high recycled content, including glass wool insulation, which has a recycled glass content of up to 80% and no added formaldehyde.
Pavla, ecokit homes: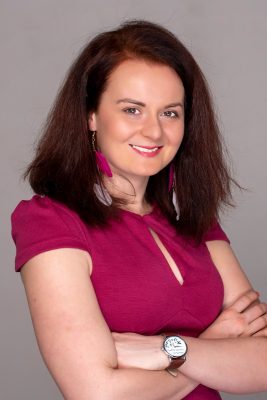 Ecokit follows the fabric-first approach to energy efficiency: super-thick insulation, relative air-tightness, no thermal bridges and adequate ventilation for healthy internal spaces. We also believe the correct orientation of the house on the site is crucial and that embracing the passive solar gain can allow large windows that help capture a free and almost everlasting energy source: the sun. We don't rely on 'bolt-on' energy-saving devices, instead the home itself does the hard work. The result is simple: we use less energy and save money.
The construction industry is booming. But the sector is also seeking solutions to its most vexing challenges. Among them are the industry's labor shortage that is expected to amplify in the coming years.
In 2018 we have finalized 2 dwellings as a proof of concept and our focus then shifted to the customer engagement and sales. We are also working on ecokit 2.0 and utilizing new technologies.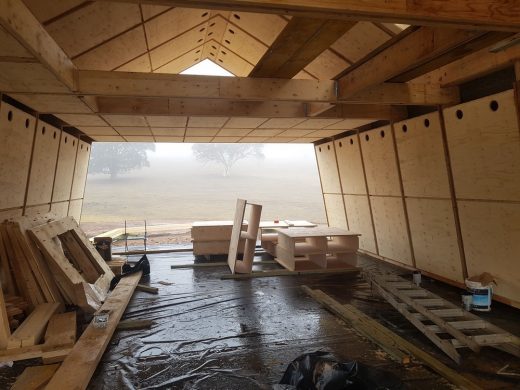 Our team currently includes:
● Camilla, the founder, based in AU, is working on strategic plans, manages the team in AU. Camilla has a big passion about construction and advanced manufacturing. She is a visionary person and she lives for ecokit.
● Pavla, the co-founder, based in CZ, has a strong IT background and experience with Project Management, and is currently driving the IT and related security tasks, manages finances and analysing EU market.
● Michal, head of R&D and manufacturing, based in CZ, has more than 20 years experience in the construction industry. Michal is responsible for product development and helps with preparations of expansion to EU market.
● Anna, customer care & sales, based in AU, looks after our customers, predominantly in AU/NZ.
● Jay, graphic designer, based in AU, created our branding and makes sure all we do look awesome and professional.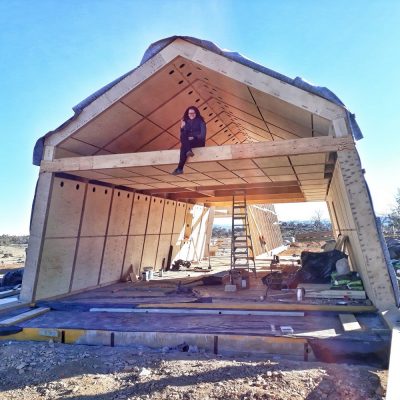 Our target is to better understand our customer, to be able to offer them a truly tailored solution that will WOW them. We are inspired by the simple process of designing a kitchen with IKEA and by using the latest technology (BIM + VR + AR) we would like to completely turn the current, overwhelming and ineffective process of designing a new home, on its head. We have plans to continue improving our product, learning more about sourcing sustainable raw materials and how to scale globally – we have high aims!
ecokit prototype Off-site houses – Building Information
Project Title: ecokit protype homes
Client: Olivier Kapetanakos
Architect: ecokit
Site area: rural block, acreage
Gross Floor area: 303 sqm
Location: Jindabyne, NSW, Australia
Status: completed
Project start date: 1/6/2018
Cost: unpublished, estimate over 800k AUD
Collaborators: ecokit, Chapman Constructions Canberra Pty Ltd
ecokit prototype homes images / information from ecokit
Prefabricated Residence Design
More prefabricated building designs on e-architect:
Prefab Pavilions by Revolution Precrafted Properties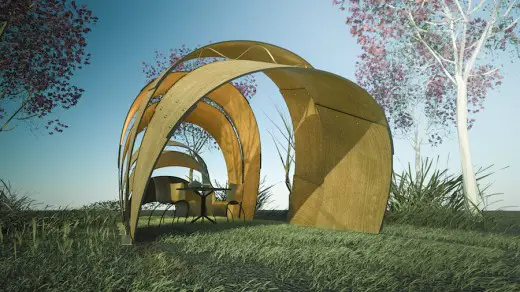 image courtesy of Ron Arad
Plús Hús flat-packed prefab home by Minarc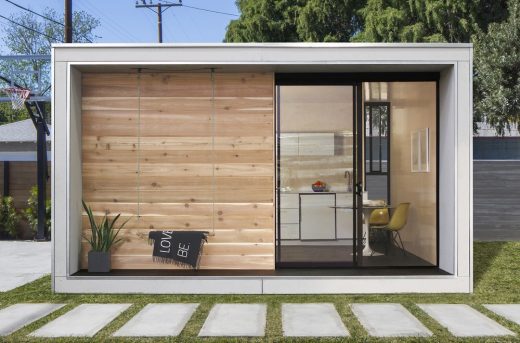 image courtesy of architects
Ellipsicoon Pavilion by Ben van Berkel / UNStudio by Revolution Precrafted Properties
COODO Modular Units – Living Space
Design: COODO
Modular Units Prefabricated Residence Design
iHabit Modular System – Concept
Design: Jun Sakaguchi architect
iHabit Modular System
A prefabricated house on e-architect:
Arado WeeHouse, Wisconsin, USA
Alchemy Architects
Prefabricated House
Modular Building System in Vale de Cambra, Portugal
Design: SUMMARY studio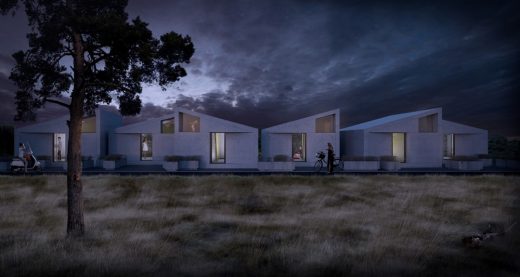 image from architects
Prefabricated Modular Building System
Architectural Concept Designs – Selection
Metropolitan Vertical Theme Park
Prefab House Book
Prefabricated Architecture Book
Izola Housing
Design: Ofis Arhitekti
Izola Housing
American Houses – Selection
Comments / photos for the Prefab Pavilions by Revolution Precrafted Properties page welcome