Showing alternative designs for museums Design Competition Winners, Design Contest, News, Building
Showing – alternative designs for museums
Non Architecture Competition 2017: Architectural Contest – open to architects + designers
3 Oct 2017
Showing – alternative designs for museums Design Competition Winners
Showing – alternative designs for museums Winners
THE 12 MOST REVOLUTIONARY DESIGNS OF MUSEUMS
The winners of the fourth Non Architecture competition (www.nonarchitecture.eu) "Showing – Alternative design for museums" have been unveiled, showing some absolutely innovative concepts for sport facilities designs.
This was the fourth of a series of nine competitions, oriented at pushing architects and designers to rethink traditional architectural typologies.
In this case museums – intended as a building or a group of structures designed in order for works of art, scientific specimens, or other objects of permanent value are kept and displayed – have been reinterpreted by participants from all around the world. The challenge was to develop an unconventional design for a building to make, with absolute freedom of location, scale and program dimensioning.
The Jury, composed by Hector Garcia-Castrillo, Architect, BIG | Bjarke Ingels Group, William Lewis, Associate, RA, SHoP Architects and Chiara Tonelli, Professor of Architecture, Roma Tre University selected 3 winners and 9 honorable mentions from more than 160 subscribers.
The winning projects showed a variety of approaches, from extremely visionaries solutions, to more practical and business oriented strategies, going from time traveling journeys to mental museums, from cities that became it's own museum to temporary collective memories.
– Winner: "Time Travel" / Samuel Schubert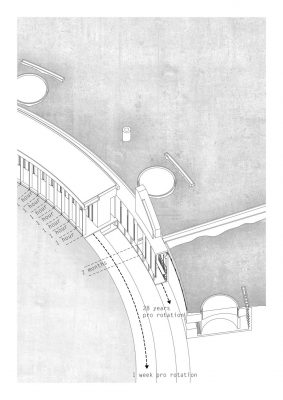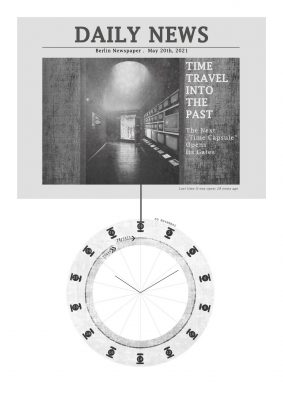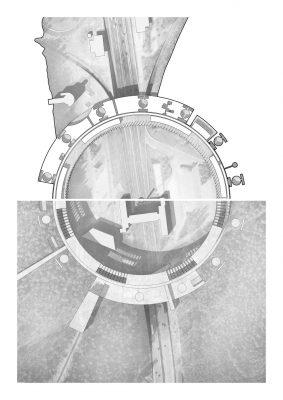 "Berlin, 2020: Another time capsule opens its gates and reveals an abandoned exhi
bition", a possible title for a future newspaper article related to the project. The idea is quite simple: A building that functions like an eternal architectural clockwork and permanently rotates.
– Winner: "I" / Massotte Julien, Pitruzzella Jordan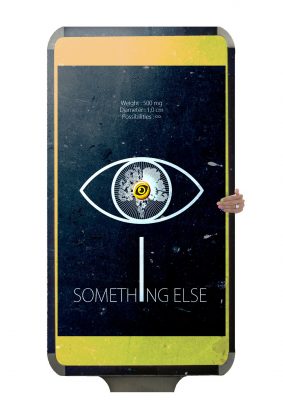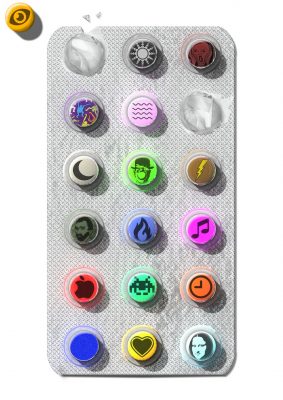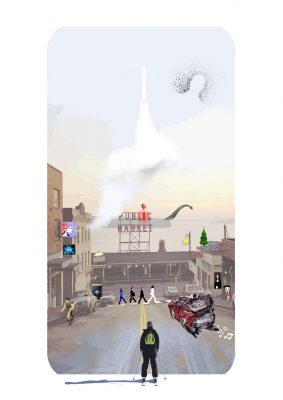 Imagination is the real museum. Isn't the space of current museums the limit of imagination ? A place where you do not have the choice to see what you want, and in which you wander, full of hope, expecting to find something that will transcend you just for a moment. What if this experience becomes unlimited ? Without any notion of space. Without any concept of time. Just focusing on your own emotion.
– Winner: "Shrine of the ordinary behind the extraordinary" / Inci Lize Ogun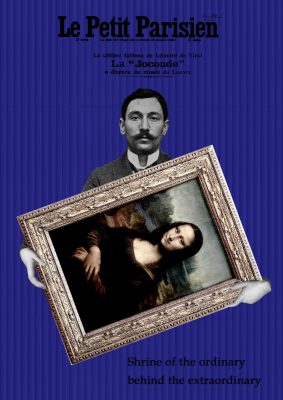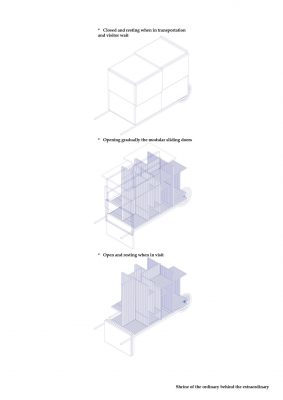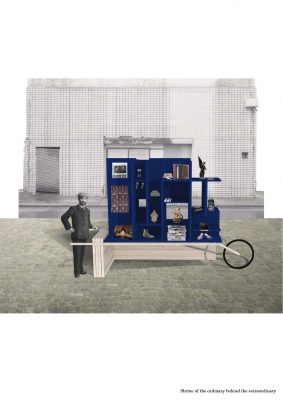 Welcome to the Shrine of the ordinary behind the extraordinary. Our exhibition is held from a historical critique, who posesses the common objects of common people that were involved the big masterpieces, or eventually even witnesses that know personally the people narrated.
Showing – alternative designs for museums Honorable mentions
– Honorable mention: "Guerrilla Bubble Museum" / Joongseob Jeon, Heejin Kim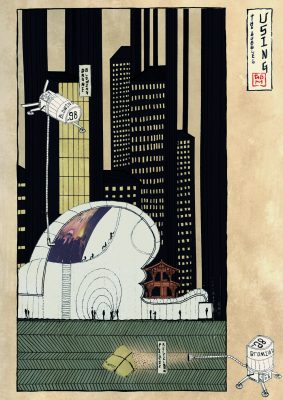 The "Guerrilla Bubble Museum: GBM" curate a exhibition by database system including what subject and location public want. Bubble Blowing Drone which is made for making Bubble Museum wherever will come up to where public demand is and make a temporary museum in the city.
– Honorable mention: "The Scroll Must Go On" / Vittoria Bonini, Paolo Galelli Alessio Minetto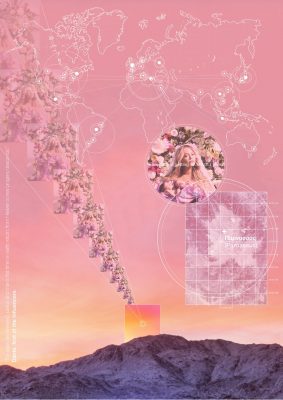 Nine new Muses conquer Parnassus every three seconds. The law of scroll and tap shapes the museum. And you are in charge.
– Honorable mention: "As long as it takes" / Ben David Mehigan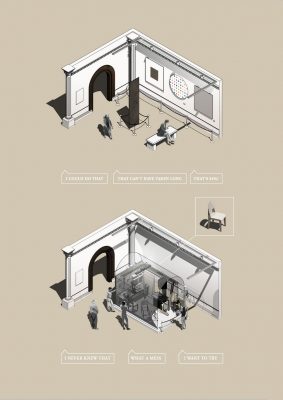 Taking a wide perspective of what we define as art, the proposal is made up of a series of enclosed studios, workshops and creative spaces, frozen in time and contained within a living pavilion.
– Honorable mention: "Exhibit: City" / Huijing Zheng, Sabrina Yuen, Chenming Jiang, Yuan Wang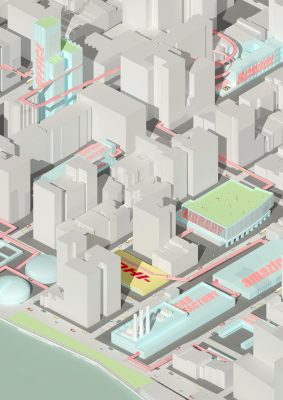 Exhibit: City turns the entire urban city into a museum. Departing from the idea of a single monumental museum, multiple buildings within the city become activated and opened to become museum exhibits.
– Honorable mention: "Public Domain" / Jana Culek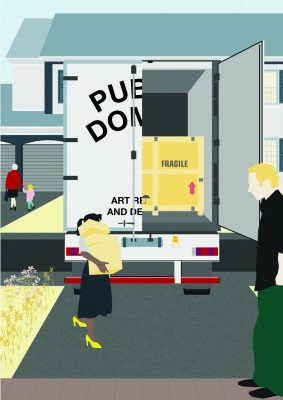 Public Domain proposes a system that disrupts the common way of viewing art. A system in which one can borrow a piece of art and admire it for a limited amount of time in their own home.
– Honorable mention: "Synecdoche" / Gabriel García, Juan Carlos Moreno, Saúl Yuncoxar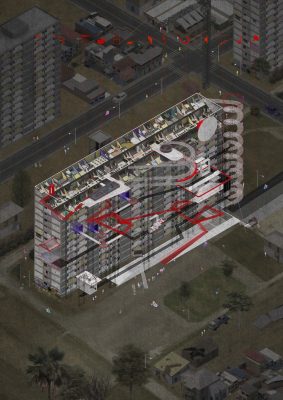 An itinerant museum that can be adapted by different agents, whose collection is perpetually changing. The heritage of the museum of ordinary life is the domestic landscape. It is manifested in the intimate experience that is recognizing each other as intuitively creative entities.
– Honorable mention: "Muse Ummm" / Jana Alaraj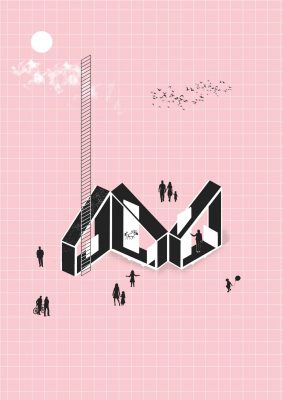 Muse-Ummm is unsettled museum located in Zaatari refugee camp in Jordan. It aims to create spaces in which new trajectories of the future can be conceived in refugee camps, by proposing simple structures and using duplicate and rotate method to build the museum multifunctional and nomadic spaces.
– Honorable mention: "X" / Idan Sidi Hauben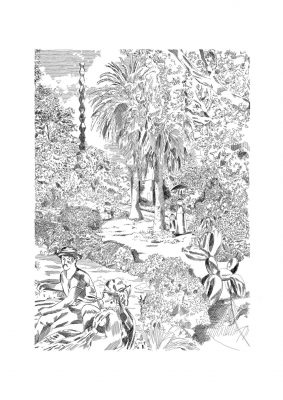 Proposing a journey to discover the art. My goal is to create a path, a labyrinth without walls. Wandering with a map, to find the unknown. You don't know what will you discover and which work of art you will see. The paths will lead the viewer to the work. The search will become an adventure.
– Honorable mention: "The Garden of Forking Paths" / Poyun Chang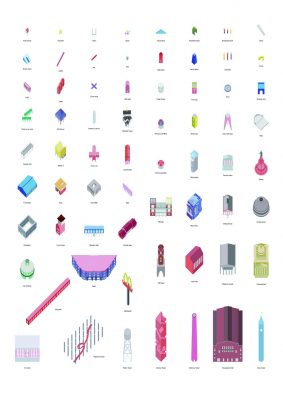 The Garden of Forking Paths refers to Jorge Luis Borges' brilliant short story of the same name. The Garden of Forking Paths can be seen as a museum without serious exhibition spaces. But unlike any museums, people don't need to worry about gaining education, studying seriously of the "exhibits" here; instead, it is a place to relax where people live their lives.
16 Aug + 1 Jun 2017
Showing – alternative designs for museums Design Competition
Showing – alternative designs for museums, from Non Architecture Competitions
Showing – Alternative Designs for Museums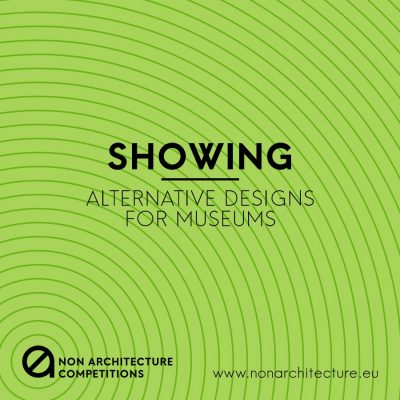 We can consider "Architecture" everything that has already been designed and/or built. That would define a realm of conventional solutions, often repeated in a self-referential system. We imagined a counterpart, a "Non Architecture".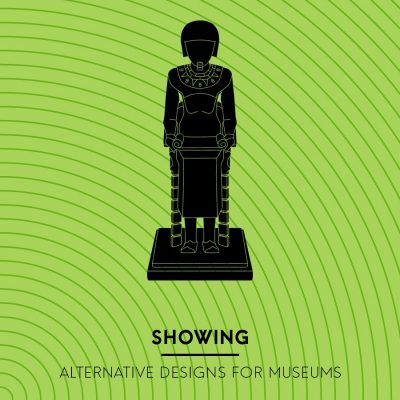 A world of unexplored designs and countless possibilities, that if found, could enlarge and change permanently the boundaries of Architecture. A universe of chances and opportunities never challenged by architects before. A limitless field of investigation that includes everything that is not Architecture, yet.
Non Architecture Competitions aims to find unconventional and unexplored design solutions in the field of architecture. It consists in a series of nine competitions. All competitions have their focus on finding innovative approaches to specific issues of functionality in architecture, seeking nontraditional approaches in architect's work.
Showing – alternative designs for museums, is the fourth Non Architecture Competition.
If you would like a discount on the entry fee you need to go to this page and quote our coupon code:
Showing – Alternative Designs for Museums
Entry fee: 75,00€
Use the code: e-architect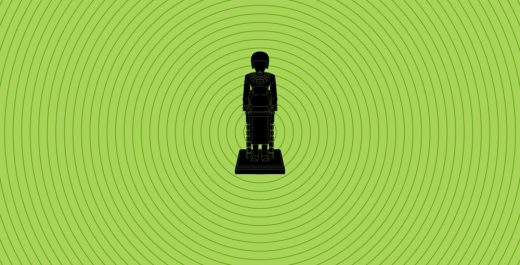 The aim of the "Showing" competition is to develop a design proposal for the museum typology, intended as a place of display for objects and/or concepts of interest. It is asked to the participants to create innovative and unconventional projects on this theme, questioning the very basis of the notion of museums. Many architecture and design projects have already proposed new ways to experience the museum, establishing the architecture of the museum itself as a piece of art and object of display, or defining new ways of interaction and experience with the public. In addition, numerous initiatives experimented on the social and educational role of the exhibition space, innovating content, as well as the way it is produced and selected.
With similar creative attitude the participants are urged to create an artefact, merging considerable programmatic innovation and valuable design tools. The proposal can be a device, a piece of furniture, an interior design project, a pavilion, a building or a urban plan. Scale of intervention, program dimensions and location are not given and they can be arranged by the participants to better suit their project.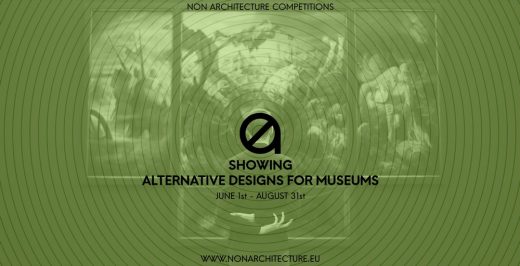 Some basic useful topics of investigation to approach the competition theme can already be deduced from the definition of "museum":
museum noun [C] A building or place where works of art, scientific specimens, or other objects of permanent value are kept and displayed.
As follows, very essential aspects of the conventional museum can be questioned. – Can a museum be something different than a traditional building or place? Cain it be a network in the city rather than one single construction? Or can it be reduced to a smaller space, like a single room, a pavilion, or just one object? – What kind of value should the content of the museum have? What should a museum give to society? Or how can a community contribute to the museum? Should a collection be organized over historical, artistic and scientific values, in order to educate the visitors? Or should it be entertaining, in order to generate engagement and participation?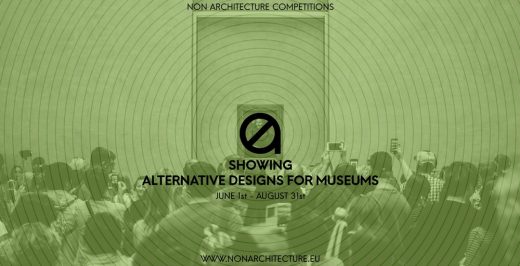 – Should a museum be exclusively a space for keeping and displaying objects, or should it become an interactive and participatory environment? Could a museum exist without objects for display, considering the experience of the building itself as the main content? Or should it become instead an invisible background for the collection, almost disappearing to avoid distracting the visitors from the content displayed?
These are the questions to suggest to the partecipants as possible fields of investigation. Each project can tackle one or more of the issues suggested, as well as raising new ones in relation to the competition topic. Just try to be as creative and unconventional as possible.
If you want to receive more useful insights on the theme of the competition subscribe to our newsletter. You will get articles, essays and references from our editorial team.
Showing – Alternative Designs for Museums Competition
Organization: Non Architecture Competitions
Location:The Savoy Hotel, Strand, London WC2R 0EU
Latest Non Architecture Competition on e-architect
Making – Alternative designs for Factories
Architecture Competitions
'San Francisco 2016 – Tenderloin System Update Design Competition, USA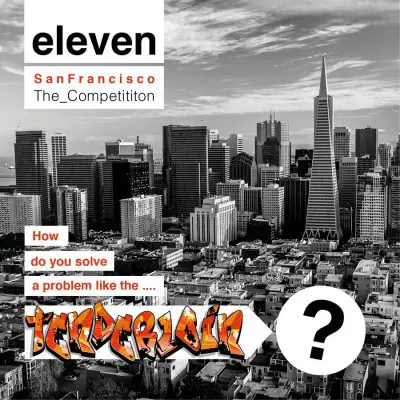 San Francisco 2016 Architecture Competition
AIA North Carolina Urban Housing Design Competition, Charlotte, North Carolina
AIA North Carolina Housing Design Competition
NYC Aquarium & Public Waterfront Design Competition, NY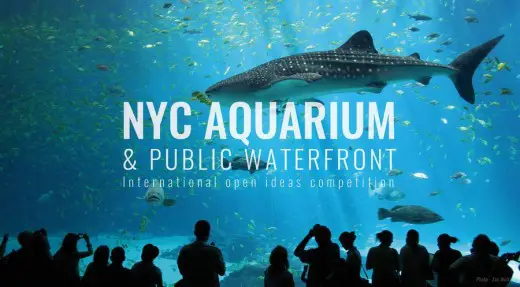 NYC Aquarium & Public Waterfront Architecture Competition
Arquideas Central Park Summer Pavilion (CPSP) New York competition, NY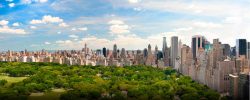 Central Park Summer Pavilion Architecture Competition
SixtyNine-Seventy, The Spaces Between: An Urban Ideas Competition, Utah



image from organisers
SixtyNine-Seventy Architecture Competition
AIA Utah Design Competition, Utah



picture from AIA Utah
Boulder Civic Area Ideas Competition, Colorado
Design Competitions Archive
Design Competitions – Selection
Venice Re-Creation Centre Competition



Venice Re-Creation Centre Design Competition
International Popular Culture Laboratory in Tokyo Competition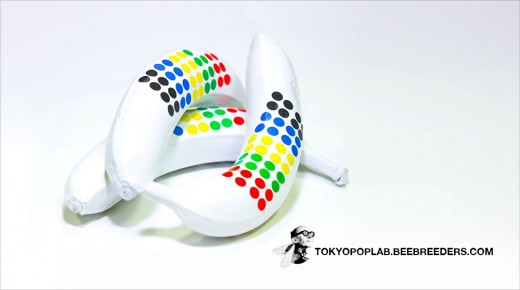 International Popular Culture Laboratory in Tokyo Design Competition
IsArch Awards 2016 for Architecture Students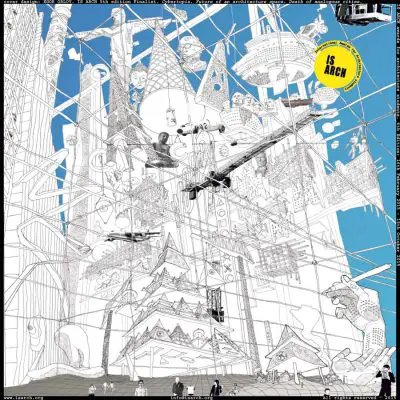 IsArch awards for architecture students
Syria: Post-War Housing Competition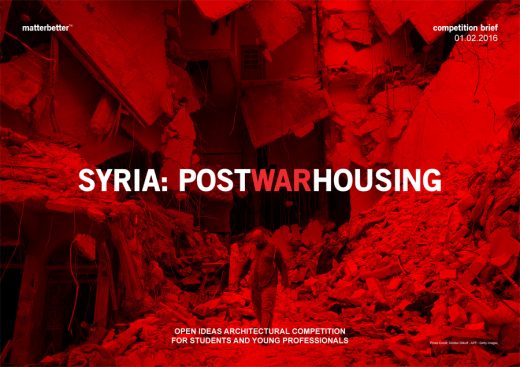 Syria: Post-War Housing Design Competition
Mud House Design Competition 2016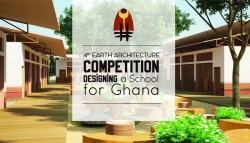 Mud House Architecture Competition
Shivaji Competition: Islands, Deltas and Rising Seas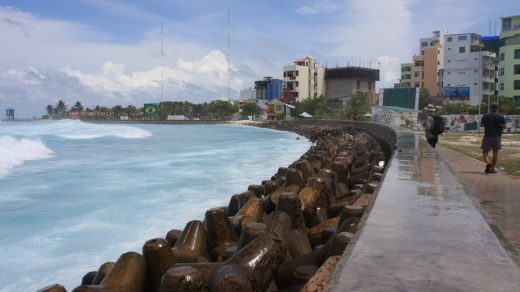 Shivaji Architectural Competition
INNATUR 5 Architectural Ideas Competition
INNATUR 5 Architectural Ideas Competition
Symbolic World Cup Structure Competition
Comments / photos for the Showing – alternative designs for museums Design Competition Winners page welcome
Showing – alternative designs for museums Design Competition Winners