International Space Design Award—Idea-Tops 2019, Architecture Contest China, Prize News
International Space Design Award—Idea-Tops 2019, China
Chinese Architecture Contest Prize Details – A963 Design Portal News
31 May 2019
International Space Design Award—Idea-Tops 2019 Winners
Awarding Ceremony of The 9th International Space Design Award – Idea-Tops
The winners of the prestigious Idea-Tops Award were announced at the ceremony in Shenzhen on 27th of April, following a record of 7113 entries from design and architecture practices across the globe. The event aimed to create networking opportunities and media coverage for winners.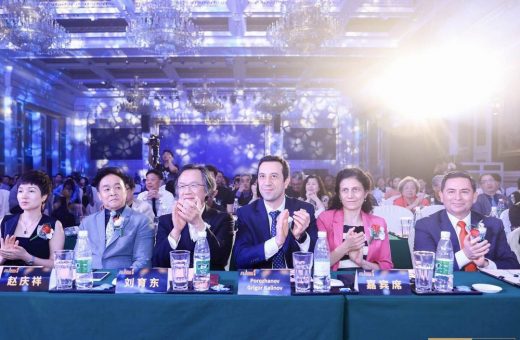 Judges and VIPs joined architects and designers from around the world to celebrate the unveiling of all 18 winners of Idea-Tops Award. Architects from Gensler, AECOM, Benoy, BE Architecture, UNStudio joined professors from Harvard University, National Chiao Tung University, Tianjin Academy of Fine Arts, Shenzhen University, Academy of Arts & Design, Tsinghua University etc. to find out who won this year's 18 Idea-Tops Awards.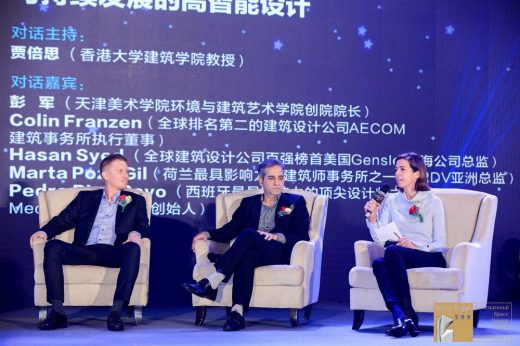 The ceremony took place at the COLI Hotel in Shenzhen, where the trophies were handed to all the winners. 'The breadth and scale of talent evidenced in the design proposals and writings produced by this year's winners is truly remarkable,' said Executive Chairman of Idea-Tops, Zhao Qingxiang. Ambassador of Bulgaria to China Porozhanov Grigor Kalinov and Consul General of Mexico Carlos Giralt Cabrales joined the Awarding Ceremony to be the first to congratulate the architects from Bulgaria and Mexico with their win.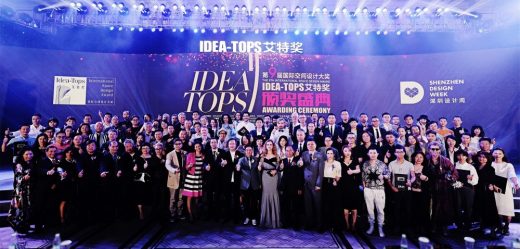 Judges and Judging Process
A stellar design jury comprised of 12 industry leaders including National architecture design master Meng Jianmin,  Doctor of Design at Harvard University and Vice President of Asia University Liu Yu-Tung, Executive director at world top architectural firm AECOM Colin Franzen, famous Italian architect and designer of Shenzhen Bao'an International Airport T3 terminal Massimiliano Fuksas, The Pritzker Architecture Prize judge and Director of international architecture firm EMBT Benedetta Tagliabue and others took part in shortlisting and selecting the winners of the inaugural Idea-Tops Award.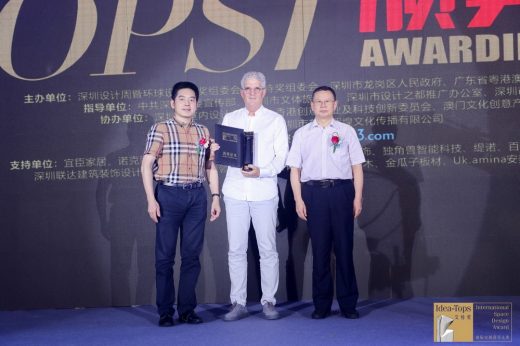 With the principles of being professional, rigorous, impartial and fair, Idea-Tops conducts the judging with high professional standard, professional responsibility and rigorous attitude. The Idea-Tops award is reviewed according to the four aspects of innovation, function, artistry and environmental protection.
Projects from 57 countries made the long lists of the inaugural Idea-Tops Award, making it one of the most international awards for architecture and design. 7113 projects were submitted from China, US, UK, South Africa, Spain, Mexico, Japan, France, Italy, Malaysia, Serbia, Russia, Ukraine, Vietnam etc.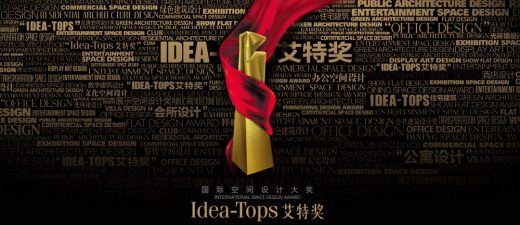 More about Idea-Tops Award
Idea-Tops Award identifies the world's best architecture, interior design, as well as the studios and designers producing the most outstanding work.
In China, over two-thirds of real estate developers will choose Idea-Tops awardees as preferred partners, more and more high-end project investors, business groups and hotel groups connect with Idea-Tops Organizing Committee to seek cooperation with top designers or design institutions.
Idea-Tops Award is different from the other architecture and design awards. Our judging criteria have been carefully considered to ensure that winning projects are not only beautiful and innovative, but also benefit users and the environment. We will be looking for projects that consider social impact and sustainability, as we believe that good design today will consider these factors.
Information received from Idea-Tops 310519
International Space Design Award Idea-Tops Entries
International Space Design Award Idea-Tops launches at Times Square New York
Idea-Tops are one of the oldest design websites in China and they have accumulated more than 210,000 registered designer members.
They also share a close relationship with government, universities and media.
International Space Design Award—Idea-Tops and e-architect are Media Partners.
Idea-Tops promote e-architect's extensive Architecture Walking Tours network which now covers 82 cities globally with over 140 guides, since starting back in 2000.
e-architect have writers in Europe and the USA, and expanded to the Middle East in 2016.
The media partnership with China's most established architectural network assists e-architect's connection within Asia.
e-architect are headquartered in the UK. The limited company is run by architects for architects!
International Space Design Award Idea-Tops News – 2018
International Space Design Award—Idea-Tops
International Space Design Award—Idea-Tops 2017
Location: China
New Buildings in China
Chinese Architectural Developments
Chinese Architecture Developments
Architecture Competitions
Architecture Competitions : links
Architecture Competition for Q-Village, Guangzhou, China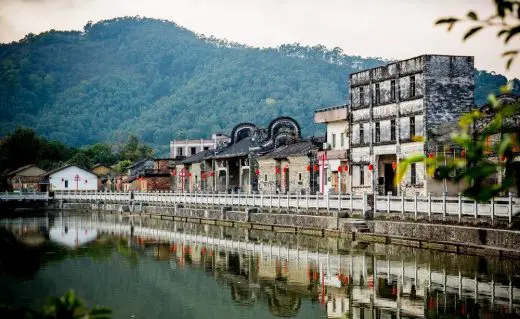 photo © Guangdong Hengguang Investment Co., Ltd.
Q-Village Architecture Competition
Floating House Ideas Contest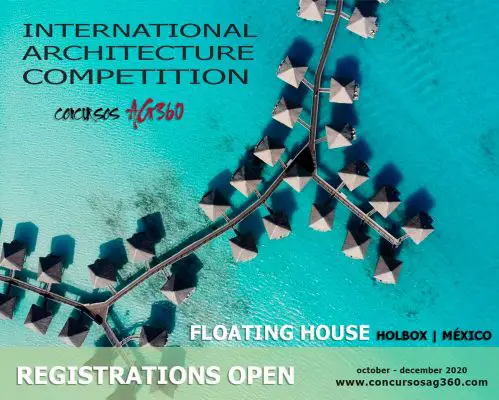 image courtesy of architects
Floating House Ideas Competition
Leeds City Square Redevelopment Competition, England, UK
Leeds City Square Redevelopment Competition
10th Theatre Architecture Competition, Hsinchu City, Taiwan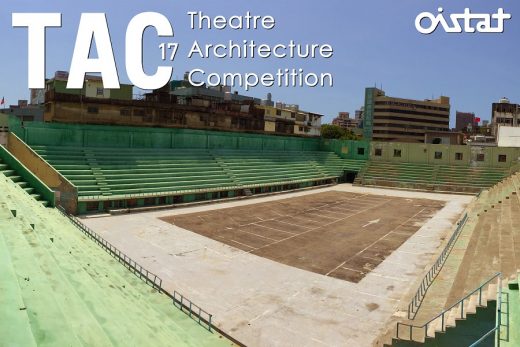 Theatre Architecture Competition
Radical Innovation Design Competition
Castle Resort Architecture Competition
Architecture Prizes
World Architecture Festival Awards
Building Competitions : Archive
Comments / photos for the International Space Design Award—Idea-Tops page welcome