Future Office Book from RIBA Publishing, Work Space Design, Architecture, Buildings, Architects
Future Office Book from RIBA Publishing: Workplace
Next-Generation Work Space Architecture Publication – New Working Environment
19 Feb 2019
Future Office: Next-Generation Workplace Design
Future Office: "the first comprehensive picture of what the future might look like" from RIBA Publishing
The working demographic is changing; how is this reflected in the way we work? What does the future hold for our work spaces? Is the traditional office doomed? These are just some of the questions debated in Future Office: Next-Generation Workplace Design, new from RIBA Publishing.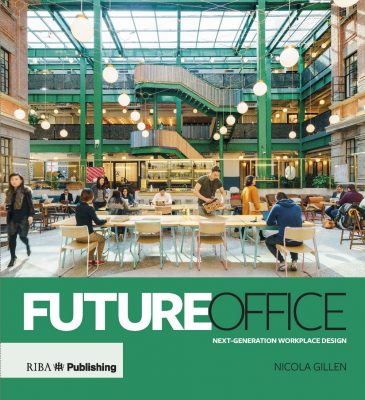 image courtesy of RIBA Publishing
Despite predictions that the office is on the verge of extinction, it is not only surviving, but thriving. Digital technologies have spurred this transformation, and with it, the metamorphosis of our entire working environment. The office of today can vary from a sweeping open expanse of ergonomic, futuristic workstations, to a local coffee shop.
The internet now means we can work anywhere, much to the satisfaction of millions. In fact, the number of self-employed professionals often working remotely has increased from 3.3 million in 2001 to 4.8 million in 2017, according to the Office for National Statistics (ONS), and now account for about 15% of the working population.
However, human interaction and collaboration, the very essence of the workplace, remains key to productive, effective outcomes, and is often recognised as what's missing when working remotely. Further to this, with four generations now working together for the first time, human-centric designs have never been more important for our workspaces.
Nicola Gillen, AECOM: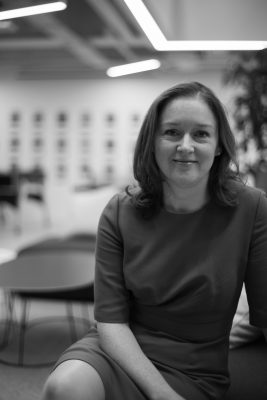 photo courtesy of RIBA Publishing
Nicola Gillen, workplace market sector lead for Europe, Middle East and Africa, AECOM, said: "The digital revolution is reshaping how we live and work every day, yet the role of people – specifically the workforce – is becoming ever more important.
Putting people at the centre of design and decision-making is key to delivering the right environment to optimise creativity, innovation and productivity. Too often, their needs are overlooked in the design process. Human interaction and engagement must remain the focus as future office design evolves to support new ways of working and new concepts for the workplace."
The collaborative work of twelve experts in their fields, led by Nicola Gillen of AECOM, Future Office considers everything from graphene to battery powered buildings, and provides an eye-opening guide for architects, designers, developers and occupiers to create office spaces that promote wellbeing, innovation and growth for the future.
Dubbed "essential reading for everybody associated with planning and designing the next generation of workplaces," Professor Jeremy Myerson of the Royal College of Art and Director of the WORKTECH Academy calls Future Office "the first comprehensive picture of what the future might look like."
Bruce Daisley, Vice-President of Twitter through Europe, the Middle East and Africa, and author of The Joy of Work commented: "Throughout the zesty, thought-provoking pages of Future Office, there is a clear message that if we are going to succeed in the future, we need to equip and adapt. As we set about trying to contemplate what the future of work looks like, let this stimulating, substantiated volume be your inspiration."
So, is the office doomed? Only as we know it.
About RIBA Publishing
RIBA Publishing is one of the leading providers of high-quality information for architects and other built environment professionals. With over 35 years' experience, they publish authoritative and practical information for the market, from good practice, legal and management guides to technical design guides, and anything in between.
www.architecture.com/riba-publishing
About AECOM
AECOM is built to deliver a better world. We design, build, finance and operate critical infrastructure assets for governments, businesses and organisations. As a fully integrated firm, we connect knowledge and experience across our global network of experts to help clients solve their most complex challenges. From high-performance buildings and infrastructure, to resilient communities and environments, to stable and secure nations, our work is transformative, differentiated and vital.
A Fortune 500 firm, AECOM had revenue of approximately $20.2 billion during fiscal year 2018. See how we deliver what others can only imagine at aecom.com and @AECOM. AECOM's global workplace team has over 40 years' experience in developing workplace strategies, change management and design services for local and international clients.
About Nicola Gillen
Nicola is the workplace market sector lead in Europe, the Middle East and Africa (EMEA). She is an architect with a business degree. Her team includes architects, designers, psychologists and sociologists focused on workplace strategy, design and change management. Nicola specialises in the relationship between behavior and the built environment.
Clients include Rolls‑Royce, BMS, BP, Sky, The Estée Lauder Companies, Palace of Westminster and Museum of London. Now based in London, Nicola has worked across Europe, North America and Asia. She drives thought leadership around the future of work, regularly publishing and speaking at conferences.
Full List of Authors
Kelly Bacon, Workplace Practice Lead (US), AECOM
Mike Burton, Director Building Services (UK), AECOM
David Cheshire, Director Sustainability (EMEA), AECOM
Dimitra Dantsiou, Workplace Strategy Consultant (EMEA), AECOM
Gavin Davies, Programme Director for Digital Transformation (Global), AECOM
Charlotte Hermans, Organizational Psychologist (UK), AECOM
Hilary Jeffery, Organisational Strategy Consultant and Change Director (UK), AECOM
Martin Kellett, Director of Workplace Cost Management (EMEA), AECOM
Simon Lerwill, Director Specification Consulting (UK), AECOM
Sandra M. Parét, Senior Vice President, Corporate Market Sector (US), AECOM
Dale Sinclair, Director of Technical Practice and Digital Transformation, AECOM
Carolyn Whitehead, Senior Consultant Workplace Advisory (EMEA), AECOM
Ant Wilson MBE, Director of Sustainability & Advanced Design – Building Engineering (UK), AECOM
Architectural Books
Books : links
12 June 2019
Wellbeing in Interiors Book by RIBA Publishing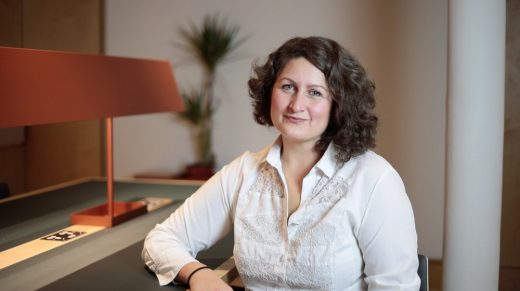 photo courtesy of RIBA Publishing
Wellbeing in Interiors
Laka Perspectives Book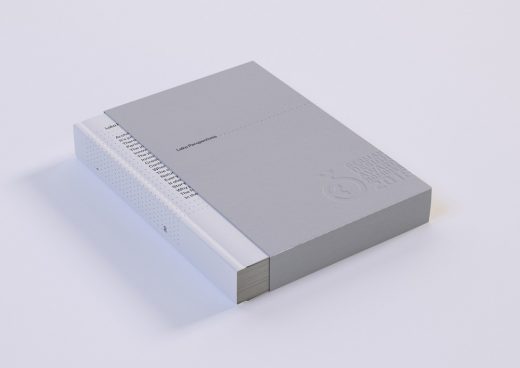 visualization : Alek Pluta http://nomadd-studio.com
Laka Perspectives Book
New Publication: Northern Exposure, Works of Carol A. Wilson Architect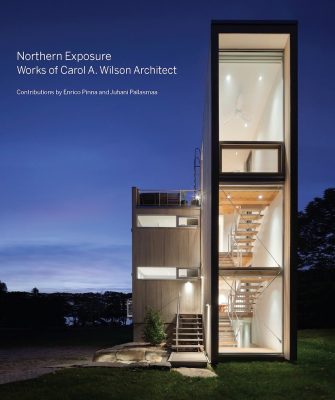 book cover photograph courtesy of Carol A. Wilson Architect
Northern Exposure, Works of Carol A. Wilson Architect
New Publication: Metamorphism – Transforming Materials in Architecture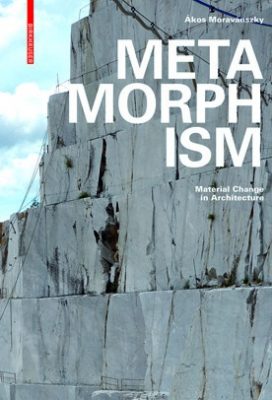 image courtesy of Birkhäuser
New Architecture Book by Ákos Moravánszky
Interior Design Illustrated
Authors: Francis D. K. Ching and Corky Binggeli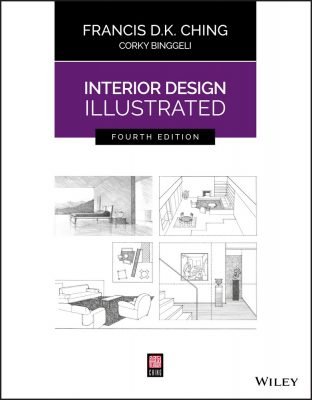 image courtesy of Wiley
New Architecture Books by Francis D. K. Ching and Corky Binggeli
The Handbook of Urban Morphology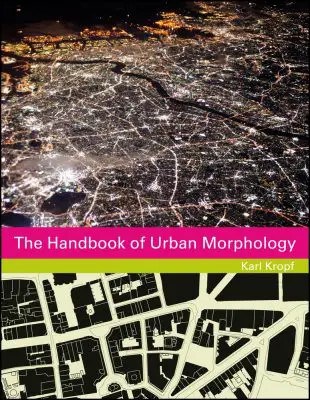 image courtesy of Wiley
The Handbook of Urban Morphology
Megastructure by Reyner Banham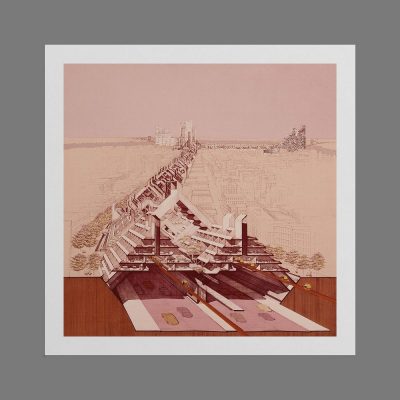 image courtesy of Volume
Megastructure Book by Reyner Banham
The Largest Art: A Measured Manifesto for a Plural Urbanism Book
Architecture Book by MIT Press
Architecture Publications : Recent Publications
Architectural Books : Older Publications
Buildings / photos for the Future Office Book from RIBA Publishing page welcome