Metamorphism Transforming Materials in Architecture, Birkhäuser Architecture Publication, Book Image
Metamorphism: Transforming Materials in Architecture: Book
Verlag Birkhäuser Publication: Architectural Book by Ákos Moravánszky
13 Feb 2018
Metamorphism: Transforming Materials in Architecture Book News
New Publication: Metamorphism – Transforming Materials in Architecture
By Ákos Moravánszky
The creative potential of the alchemical transformation of materials
"Today it is no longer possible to talk about materials in architecture in an exclusively technical and economic sense without addressing the question of their meaning and sensuality." (Ákos Moravánszky).
Basel, 13 February 2018 – The complex biological process involving the exchange of chemical substances within an organism can also be applied to architecture: what is known as 'Stoffwechsel' ('material metamorphosis') was the brainchild of the architect and art critic Gottfried Semper.
He coined this term to describe the phenomenon that structural forms originally associated with one material technique can be transferred to other materials as ornaments, now liberated from their original function. Semper was one of the most influential architectural theorists of the nineteenth century – and in Birkhäuser's new book, his theory is the point of departure for a detailed examination of material transformation.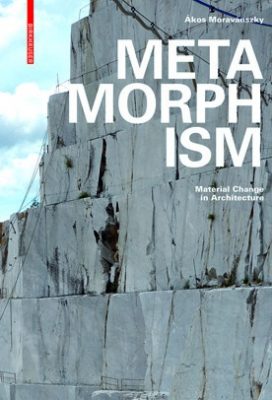 image courtesy of Birkhäuser
In his thoroughgoing analysis, author Ákos Moravánsky not only directs his attention to the countless ways of using and processing materials in architecture but also scrutinises fundamental issues relating to material concepts in philosophy. What is the significance of material in its original form? How has the use of material been interpreted in the past? How is material beauty construed?
On the basis of numerous examples from various different eras, readers are initially provided with the basics; building on this theoretical foundation, they are then familiarised with the boundless possibilities of material metamorphosis. As we see, the processing of materials independently of the use inherent within the materials greatly expands their creative spectrum and lends the objects a "cultural significance that far exceeds the value of their everyday utility" (Gottfried Semper).
In this work, the result of ten years of research, Moravánsky offers us deep insights into the creative potential of materials. Its theoretical texts are as informative as the extensive visual materials and examples from antiquity, the Middle Ages, and the modern world.
From Vitruvius and Alberti to Loos and Mies van der Rohe, Moravánsky gives a voice to all the key proponents of the intellectual debate surrounding architecture and material. The author further analyses the aesthetics of materials in the work of contemporary architecture such as Peter Zumthor, Herzog & de Meuron, and Bearth & Deplazes.
Ákos Moravánszky is Professor of the Theory of Architecture at ETH Zürich. Following his book "Architektur im 20. Jahrhundert: Eine kritische Anthologie", also published by Birkhäuser, Moravánszky's "Metamorphism" offers new, compelling insights into his solidly-researched wealth of knowledge.
Moravánsky, Ákos
Metamorphism:
Transforming Materials in Architecture
2017
320 pages, 280 illustrations (colour)
Hardback, German/English
ISBN 978-3-0356-1019-2
Verlag Birkhäuser, Basel
Birkhäuser is one of the world's leading publishers for architecture, design, and landscape design. Founded in Basel in 1879, the company releases more than 75 new titles every year – "must-haves" for professionals in the field. Birkhäuser is home to renowned authors and architects such as Alvar Aalto, Le Corbusier, Andrea Deplazes, Herzog & de Meuron, and Peter Zumthor. Birkhäuser has been a De Gruyter company since 2012. www.birkhauser.com
Metamorphism: Transforming Materials in Architecture Book image / information received 130218
Architecture Books
Selected Architecture Publications
29 Jan 2018
The Handbook of Urban Morphology
Author: Karl Kropf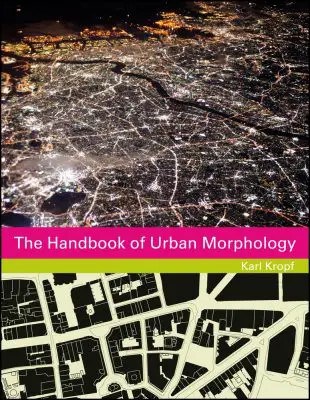 image courtesy of Wiley
The Handbook of Urban Morphology
Jan 10, 2018
Megastructure by Reyner Banham
Architectural Publication by Volume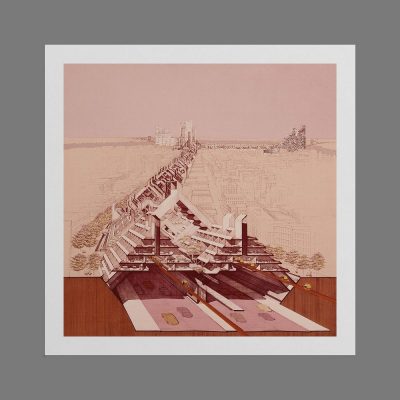 image courtesy of Volume
Megastructure Book by Reyner Banham
Jan 6, 2018
The Largest Art: A Measured Manifesto for a Plural Urbanism Book
Architecture Book by MIT Press
New Architecture Books
Architecture Publications : Recent Publications
Architectural Books : Older Publications
Contemporary Architecture Books
Zimmerman House, near Manchester, New Hampshire, USA
Frank Lloyd Wright house
Comments / photos for the Metamorphism: Transforming Materials in Architecture – New Architectural Publication page welcome
Website: Wiley