Megastructure by Reyner Banham, Manifesto, Architecture Publication
Megastructure Book by Reyner Banham
20th Century Built Environment Publication: Architectural Book by Volume
Jan 10, 2018
Megastructure by Reyner Banham
Architectural Publication by Volume
Megastructure, one of the late-20th-century's most influential architecture books, will be reissued by Volume, the publishing platform for the visual arts.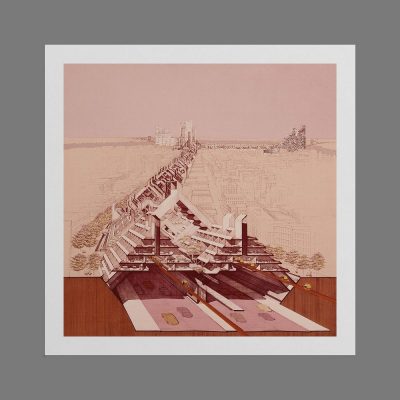 It is a rare book that captures the zeitgeist of a particular period, and a rare writer who can present that spirit through references that range from art history to engineering, from architectural theory to pop culture. British-born author, critic, and cultural commentator Reyner Banham is generally regarded by many as the finest architecture and design critic of his generation, if not of all time.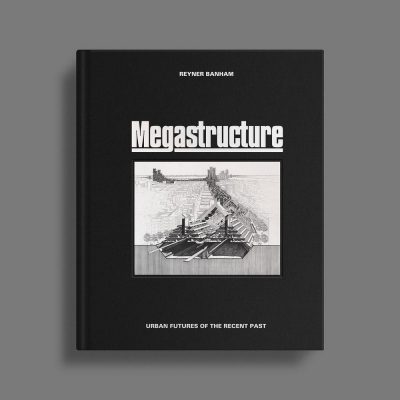 Before he died prematurely, at the age of 66, Banham penned many essays and books. His paean to Los Angeles, The Architecture of Four Ecologies, played a vital role in transforming the city from a design hinterland to a hotbed of innovation. But it is Megastructure, published in 1976, that is perhaps the best testiment of the breadth of his knowledge, of his enthusiasm for the possibilities of the built world, and his embrace of technology, all interwoven through his enlightened personal perspective – and animated by his often provocative positions.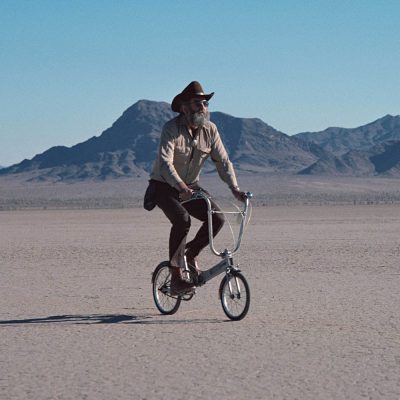 In Megastructure – loosely defined as the concept of a giant, adaptable, multipurpose building containing most of the functions of a city – Banham artfully and entertainingly chronicles its rise and fall, from its idealistic beginnings in the 1950s to its demise in the early 1970s.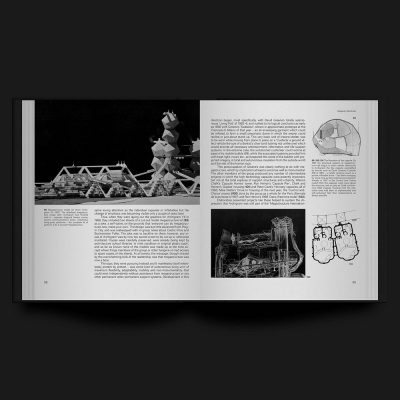 "Originally published in 1976, this illuminating book will find resonance with those who lived through an exciting period of visionary architectural ideas and the lively characters who espoused them, and will attract a new audience among a younger generation of architects and designers facing the challenges of today," says Lucas Dietrich, publisher of Volume.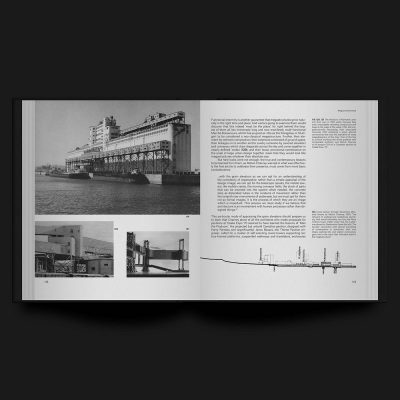 Presented on Volume, this revitalizated edition of Megastructure retains the original layouts and imagery, but has been completely overhauled using 21st-century production and printing techniques. The book is offered in two forms, including a collector's edition limited to 250 copies and a lithograph of the rarely seen coloured rendering of Paul Rudolph's 1970 Lower Manhattan Expressway project, which appears in monochrome on the cover of the original edition.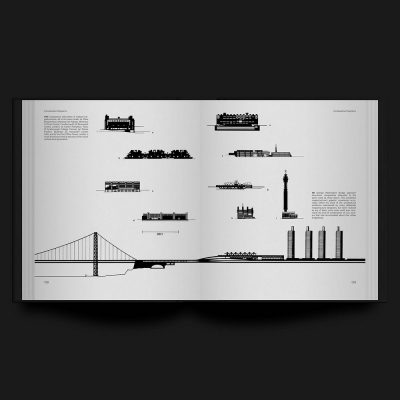 Volume, a start-up enterprise supported by independent visual-arts publisher Thames & Hudson, was founded by Lucas Dietrich and Darren Wall to offer an alternative publishing model for creating, financing, producing, and selling highquality illustrated and printed books throughout the world.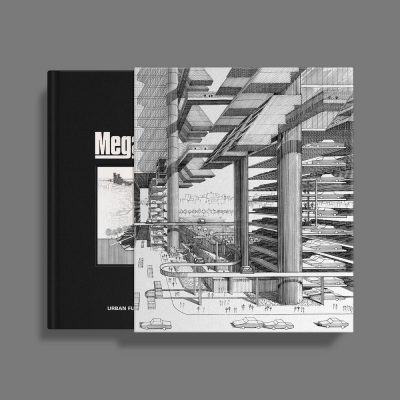 Project link: Megastructure Book by Reyner Banham by Volume
For more information on Megastructure or Volume contact [email protected] or on +44 20 7845 5081
Megastructure Book by Reyner Banham images / information received 100118
Architecture Books
Contemporary Building Titles – Architectural Publications
Books : links
Architecture Publications : Recent Publications
Architectural Books : Older Publications
Jan 6, 2018
The Largest Art: A Measured Manifesto for a Plural Urbanism Book
A manifesto for designing cities – Architectural Publication by MIT Press, Cambridge, MA, USA
Architecture Book by MIT Press
MVRDV Architectural Monograph
MVRDV Buildings: architectural monograph evaluating built works from perspective of their users



image from architects
MVRDV Architecture Book
Alvaro Siza – Complete Works
Author: Philip Jodidio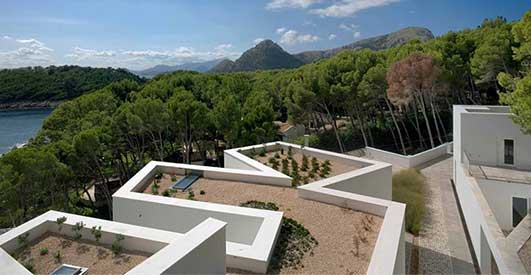 image from publisher
Alvaro Siza Architecture Book
The Cultural Role of Architecture
Contemporary and Historical Perspectives



photograph from an editor
The Cultural Role of Architecture – external link
Books by Volume
Volume, publishing platform for the visual arts
Volume, the first publishing platform for high-quality illustrated books, launches globally to connect visual creatives with lovers of print.
November 13, 2017, London, England. As everything in our life becomes more digitized, the world of publishing is evolving to keep up. Now, with the mass success of independent titles online—more than a third of the bestselling eBooks on Amazon are self-published—competition is high to establish creative, effective models for producing high-specification books at the same pace and scale. Volume, a London-based company, is tackling the challenge head-on. Merging the digital and physical worlds to create a perfect medium, the company is creating the first online publishing platform solely for publishing books on the visual arts.
Setting its sights on physical books, Volume opens the world of illustrated book publishing, a space currently occupied primarily by publishers and authors, to the crowd. First, Volume will give creatives the opportunity to share their books with the platform's community of enthusiasts before bringing them into the world.
Additionally, Volume's model presents a focused approach to publishing books across a spectrum of specialist subjects and figures, which conventional publishers might believe are too narrow for their audiences. Whereas traditional publishers might shy away from sumptuous editions due to their production demands, the platform will allow for a market test, flexibility, advertising, and—if successful—funding all at once.
By providing greater interaction between creators and readers —and the growing interest in 'book-objects' —as well as enabling more dynamic publishing solutions, Volume hopes to make the industry more accessible, personal, and efficient. Its new website, which can be found at vol.co, will allow creatives— both established and new to publishing—to submit their publishing projects for consideration.
After being accepted to the platform, creators will be able to accept contributions to their campaign for a limited period of time from visitors all over the world. In exchange for pledges, backers can receive a copy of the book itself, unique to Volume, more enhanced editions, or other experiential rewards particular to the campaign, such as studio visits. Each title in Volume's catalogue will be highly covetable and connect directly with its audience, with subject areas extending to graphic design, photography, fashion, architecture, and more.
"Technology has had a major impact on how we experience content, which has in turn irrevocably altered the medium of the traditional book trade." says publisher Lucas Dietrich. "Volume steps into this breach by offering an online platform that celebrates the spirit of individual creativity and those who want to take part it in through beautiful books." Editor Darren Wall adds, "The flexibility and reach Volume will offer authors is unprecedented, from interaction with communities established around single book projects to exciting new production methods that would simply be beyond the capacity of most publishers."
Volume is a start-up enterprise powered by independent publisher Thames & Hudson. The international art publisher holds access to decades of editorial and design insight, production and printing expertise, and unparalleled distribution to the global book trade. The team is eager to pass its knowledge onto a new generation of creative talents and increasingly print-savvy audiences with Volume.
Volume will launch with the title Look & See, by graphic designer and letterpress guru, Anthony Burrill. As one of the most beloved creators in the UK's lively craft printing scene, Burrill is known for his upbeat typographic posters. Look & See reflects as such, featuring Bodoniana binding and a cover silkscreened in three colors. And through Volume, Burrill will offer much more than just high-quality books to his project backers, including a specially designed print, a signed edition, a numbered limited edition in a clamshell box, and even the chance to spend a day with Burrill at his studio.
Future projects include collaborations with John Maeda and Takenobu Igarashi, a reissue of a bible of Brutalism, a collection of "architectural fictions," and a limited edition on one of videogaming's iconic releases. "We truly hope that the new models offered by Volume will usher in a wonderful new era for books on the visual arts," say Wall and Dietrich.
Volume was founded by Lucas Dietrich and Darren Wall to offer an alternative publishing model for creating, financing, producing, and selling high-quality illustrated and printed books. Dietrich is international editorial director and head of publishing innovation at Thames & Hudson (thamesandhudson.com). Wall is an independent publisher and art director (darrenwall.co), and founder of Read-Only Memory (readonlymemory.vg), which produces books on videogame history.
New Architectural Books
Contemporary Architecture Books
Architectural Design
Union Point Master Plan, near Boston
Design: Elkus Manfredi Architects with Sasaki Associates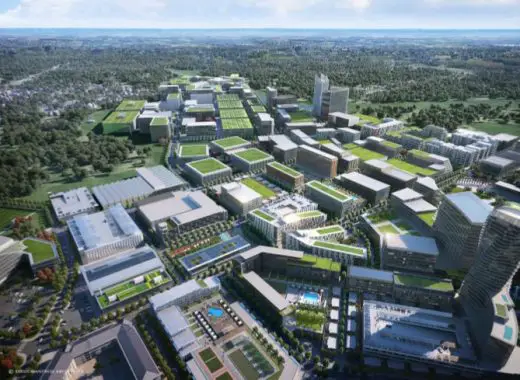 image © Elkus Manfredi Architects
Union Point Master Plan Massachusetts
Perles Family Studio, Jacob's Pillow Dance, Becket, Massachusetts
Design: David Croteau of Flansburgh Architects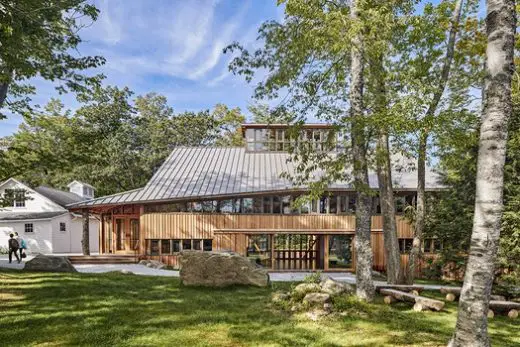 photo : Robert Benson Photography
Jacob's Pillow Dance Building
Ames Boston Hotel Renewal
Design: Glen and Co. Architecture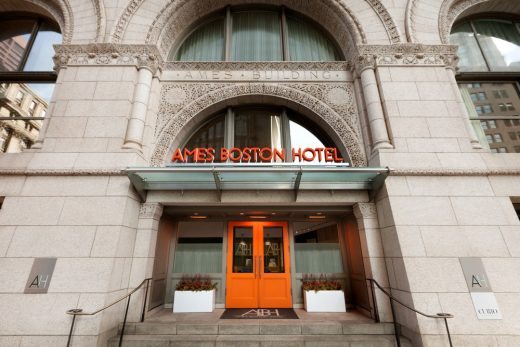 photo courtesy of architects
Ames Boston Hotel Building Renovation
Comments / photos for the Megastructure Book by Reyner Banham page welcome
Website: Megastructure by Reyner Banham