Architecture Publication, Architectural Book, Building Journals, Imprints, 2012
Architecture Publications
Contemporary Building Titles – Recent Architectural Books from 2012
Architectural Publications
This page contains a selection of recent key architecture publications, with links to individual book pages.
Architecture Books : Current Publications
Architects Books : Recent Publications up to and including 2017
Architecture Publications : Recent Publications (this page) 2012
Architectural Books : Older Publications
Recent Architecture Publications
Architectural Books, chronological:
International Journal of Islamic Architecture – 24 Oct 2012
Director and Founding Editor: Mohammad Gharipour
Academic Editor: Hasan-uddin Khan
Associate Editor: Deeba Haider
Reviews Editor: Nancy Um
Assistant Editors: Marika Snider and Kivanc Kilinc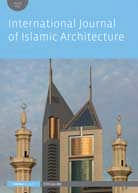 picture from architect
2012 | Volume 1 / Issue 2 | 2 issues per volume
ISSN: 20455895, Online ISSN: 20455909
The International Journal of Islamic Architecture seeks to provide a forum without religious, cultural or national bias for debate and discussion surrounding architecture and landscape design in the historic Islamic world, encompassing the Middle East and parts of Africa and Asia, but also the more recent geographies of Islam in its global dimensions. IJIA's articles address not only architecture and design but art, history, archaeology, anthropology, culture, spirituality, religion and economics as well. These articles are split into two categories, Design in Theory and Design in Practice, to allow for both critical and analytical analyses of architecture, whilst the rich review section allows the reader to stay ahead of scholarly developments in the field.
This second issue welcomes a wealth of interdisciplinary approaches, from Hasan-Uddin Khan's editorial on the effects of globalization on the contemporary Islamic city, to Kerry Rutz's exploration of the environmental cost of development in Dubai and Sam Woodbridge's notes on the restoration of the Great Serai in Kabul. It is through such diverse methodologies that the journal hopes to promote an appreciation for the spaces, monuments and challenges of Islamic Architecture.
http://www.intellectbooks.co.uk/journals/view-Journal,id=204/
The Last Nobleman – 13 Sep 2012
'The Last Nobleman' by Luis Portas
'The Last Nobleman' depicts a conspiracy about terrorism in Finland. The Islamic extremism is able to take advantage of a flaw on a nuclear power plant, thus achieving the perfect opportunity to attack Helsinki. A special branch of the Finnish army fights against the eminent detonation of a nuclear device while extraordinary facts are revealed about the 2006 explosion at the 'National Museum of Finland', and the 'Myyrmanni' bombing of 2002.


photo : JJ Soares
Luis Portas was born in 1980 at Porto. After becoming an architect he lived and worked in Finland. Afterwards he returned to Portugal to create his own architectural company, PORMENORarquitectos. Several years dedicated to research and anonymous writing have culminated on the publishing of 'The Last Nobleman', available internationally at Amazon.com and the iBookstore.


photo : R Porto Ferreira
Luis Portas is currently writing his next work on the subject of the Portuguese Mafia, and shall be released by the end of 2012.
ISBN-13: 978-1477601730
This architectural book by Luis Portas available on the ibookstore and amazon
King's Cross Pop Up Book – 30 Aug 2012



illustrator : Lucy Dalzell
King's Cross Pop Up Book
King's Cross station is one of London's iconic buildings and has recently been refurbished.
Brief Book Review by e-architect:
Brilliant book for all ages. This is one of the rare books an adult can read alone or together with children of all ages without having to dumb themselves down. It is historically informative about both the buildings in the Kings Cross area and how the inhabitants might have lived through the ages, and the reader is treated to some historical facts about the four most important trains to terminate at Kings Cross. Excellent book!
Architecture Publications in Summer 2012
Artifice Books on Architecture – 27 Jun 2012
Black Dog Publishing announce a new imprint, Artifice Books on Architecture. In January 2012, Black Dog Publishing "entered into a new distribution agreement for all of our architecture titles on a worldwide basis with Actar D and – in order to best support this move – Artifice was established".
Earth Perfect? Nature, Utopia and the Garden is an eclectic reflection on the relationship between humanity and the garden. Through the lens of Utopian Studies Earth Perfect? brings together a selection of inspiring essays from the fields of architecture, history of art, classics, cultural studies, farming, geography, horticulture, landscape architecture, law, literature, philosophy, urban planning and the natural sciences.
Draw Me A House – 26 Jun 2012



image from publisher
Illustrated by Thibaud Herem, 1st June 2012, Paperback, 208pp
£12.95, Children's / Architecture, ISBN: 978-0956205377
"Architecture starts when you carefully put two bricks together. There it begins"
– Ludwig Mies Van der Rohe
Draw Me a House celebrates the power of architecture. An interactive colouring book for children, budding architects and anyone interested in the built environment, it invites readers to think about, doodle and engage with architectural elements from Malian houses to New York skyscrapers.
Illustrations from the book – Ronchamp, Trelliick Tower, Copenhagen:





images from publisher
Exquisite illustrations by Thibaud Herem bring buildings to life, and playful suggestions to draw a new top on the Chrysler building, design a deluxe doghouse, colour in a gargoyle or fix up the Parthenon, will delight adults and children alike.
Architecture creates the framework around our lives – it protects us from the elements and it gives us space to relax, to live and to work. Look at the world around you in a different way. Get inspired by architecture!
You can view an extract of the book on www.cicadabooks.co.uk
Architecture Book Links
New Architecture Books A-N – for sale by e-architect on amazon
Modern Architecture Books O-Z – for sale by e-architect on amazon
Contemporary Architecture Books : Most Popular Selection of books for sale
Architecture Publications in 2012
Design Like You Give A Damn [2] – 1 May 2012



image from Architecture for Humanity
'Design Like You Give A Damn [2] : Building Change From The Ground Up'
It has been 6 years since the release of Design Like You Give A Damn [1] and we are honored to announce the release of a follow-up companion artfully titled Design Like You Give A Damn [2]. Packed with more than 100 case studies, one-on-one interviews, an extensive 'how to' financing section and the history of Architecture for Humanity 2006-2011.
Interior Design : Theory and Process – 4 Apr 2012
by Anthony Sully



photograph from Anthony Sully
This book on interior design was published at the end of May.
Price: £16.25
Interior Design : Theory and Process – PDF (288kb)
Monograph of Neutelings Riedijk Architects – 8 Mar 2012
Neutelings Riedijk Architects book – published as part of El Croquis series.



photo from Neutelings Riedijk Architects
Titled 'Neutelings Riedijk – Conventions and Identity', this monograph will give a selected overview of projects from 2003 to 2012 and focuses on the use of ornamentation in architecture.
More Architecture Publications online soon
Comments for the Architecture Publications page welcome