Northern Exposure, Works of Carol A. Wilson Architect, Princeton Architectural Press Publication, Book Image
Northern Exposure, Works of Carol A. Wilson Architect – Book
Princeton Architectural Press Publication: New Architectural Book about Practice based in Falmouth, Maine, USA
Feb 23, 2018
Northern Exposure, Works of Carol A. Wilson Architect News
New Publication: Northern Exposure, Works of Carol A. Wilson Architect
This is a new monograph published by Princeton Architectural Press.
"This intimate portrait of eight houses by the Maine architect Carol A. Wilson illustrates how "local" is an idea as close to architecture as it is to food. Focusing on climate, seasons, views, local materials, the ecological history of building sites, and collaborations with local artisans, Wilson crafts exquisitely designed and built houses that celebrate the beauty of New England and the power of architecture to combine modern forms with a traditional built landscape.
Book cover: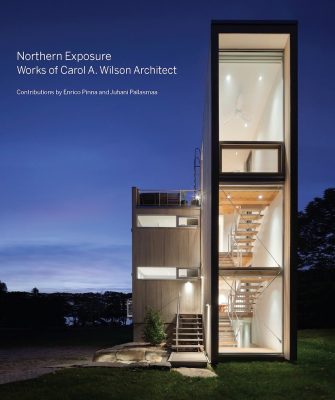 book cover photograph Book cover © trentbellphotography, courtesy of Carol A. Wilson Architect
Following introductory texts by Enrico Pinna and Juhani Pallasmaa, and a conversation between Wilson and John Leroux, each project opens with a foldout of plans—transitioning from hand-drawn to computer-aided—and information about the house, before culminating in brilliant exterior, interior, and detail photographs. The book closes with an interview in twenty questions that elaborates on Wilson's working principles and the history of her studio for the past thirty years."
Carol A. Wilson, FAIA, is principal of Carol A. Wilson Architect, in Falmouth, Maine. Her modern and environmentally responsive buildings have been honored with numerous design awards and published extensively. She has taught at the University of New Mexico, Montana State University, Bowdoin College's Coastal Studies Center, Virginia Commonwealth University in Qatar, and Harvard University's Graduate School of Design.
Writer's Studio: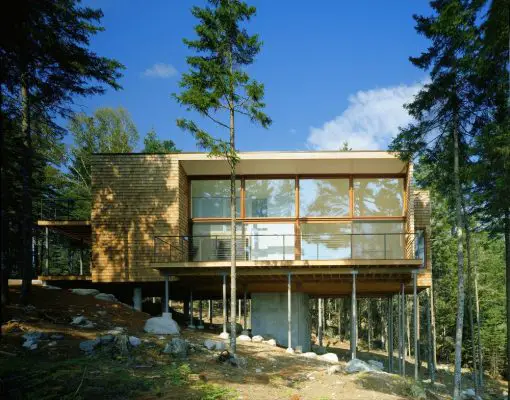 photograph © Brian Vanden Brink
Enrico Pinna is an Italian architect, writer, and lecturer. Together with Mariri Viardo, he heads the Genoa-based firm Pinna Viardo Architecture and Research and founded Architecture, Modernity, and Science, a cultural association focused on the relationship between space and psyche.
Juhani Pallasmaa, Finnish architect and scholar, established his own architectural practic, Arkkitehtitoimisto Juhani Pallasmaa KY, in Helsinki in 1983. He has held many academic and civic positions, including director of the Museum of Finnish Architecture and professor of architecture and dean at the Helsinki University of Technology.
Beach Pavilion: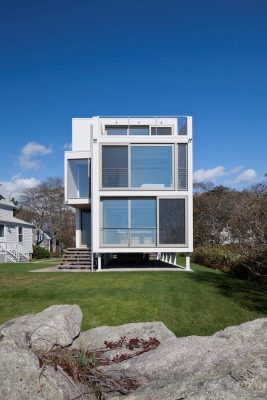 photo © Brian Vanden Brink
Carol A. Wilson Architect
14 Longwoods Road
Falmouth, Maine 04105 USA
207 781 4684
www.carolwilsonarchitect.com
Northern Exposure, Works of Carol A. Wilson Architect Architecture Book image / information received 230218
The Beach Pavilion building reminds me a bit of Richard Meier's early work eg the Smith House, overlooks Long Island Sound from the Connecticut coast. It has also been compared to Meier's work in a recent book titled Ornament is Crime by Matt Gibberd and Albert Hill: Under the Influence: Richard Meier's Douglas House and Carol A Wilson Architect's Beach Pavilion
e-architect Co-Editor – architect Adrian Welch
Website: Princeton Architectural Press
Architecture Books
Selected Architecture Publications
The Handbook of Urban Morphology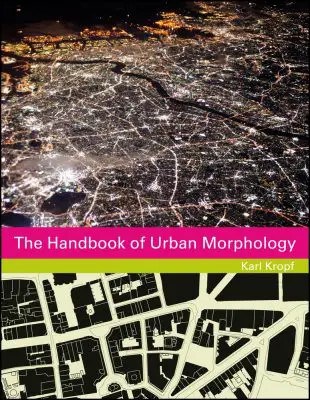 image courtesy of Wiley
Megastructure Book by Reyner Banham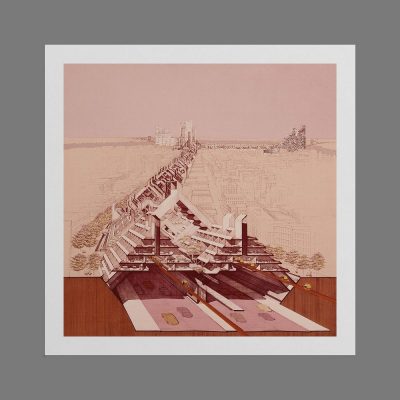 image courtesy of Volume
Architecture Book by MIT Press
Maine Modern : Fifty Years of Modern Architecture in Maine
Modern Architecture in Maine
New Architectural Books
Architecture Publications : Recent Publications
Architectural Books : Older Publications
Contemporary Architecture Books
Zimmerman House, near Manchester, New Hampshire, USA>
Comments / photos for the Northern Exposure, Works of Carol A. Wilson Architect – New Architectural Publication by Princeton Architectural Press page welcome
Website: Northern Exposure, Works of Carol A. Wilson Architect Book on amazon