Canadian Wood Awards 2017 Winners, North American Timber Building Design Photos, Architect
2017 Wood Design & Building Awards News
Timber Architectural Prize Canada – Winners News from Canadian Wood Council
2018 Wood Design & Building Awards
Jan 17, 2018
Winners of 2017 Wood Design & Building Awards
Awarding Excellence in Wood Architecture and Design
2017 Wood Design & Building Awards Winners
Ottawa, ON, January 17, 2018 – Wood Design & Building magazine is pleased to announce the award recipients for the prestigious 2017 Wood Design Awards program. Winning projects were selected by an esteemed architectural jury consisting of:
• Alan Organschi, Principal at Gray Organschi Architecture
• Betsy Williamson, Principal at Williamson Williamson
• Richard Bonnin, Design Principal, HGA Architects and Engineers
The Canadian Wood Council, as well as this year's sponsors, Sustainable Forestry Initiative, Western Red Cedar, and Sansin, also granted special awards. Unique to this year's program, two special jury awards were selected, one for technical innovation and one for public art education.
Submissions to this year's awards program were thoughtfully designed and highlight wood's structural, aesthetic and functional qualities. The awards program is an opportunity to showcase exceptional wood buildings and serves to inspire designers to push the boundaries of what they think is possible for wood in construction.
"The awards program has been in existence for over 30 years," explains Etienne Lalonde, Vice-President of Market Development for the Canadian Wood Council. "We've been continually impressed with the quality of submissions each year, and it's a testament to the sophistication of wood products, due to improvements in technology and advancements in applications."
Wood Design & Building magazine, in partnership with the Canadian Wood Council, extends its appreciation to all participants of the 2017 awards program, and congratulates the award recipients.
Wood Design & Building Awards 2017 Winners
The award recipients for the 2017 Wood Design & Building Awards program
All photos Courtesy of the Awards
HONOR
• Audain Art Museum, Whistler, British Columbia, Patkau Architects
• Washington Fruit & Produce Company, Yakima, Washington, Graham Baba Architects
• Georgica Cove, East Hampton, New York, Bates Masi + Architects
• Casa Curved, Basel, Switzerland, Daluz Gonzalez Architekten
• Collège Jean Monnet Broons, Broons, Bretagne, France, Dietrich | Untertrifaller Architekten and Colas Durand Architectes
• Haus B, Stuttgart, Stuttgart, Germany, Yonder – Architektur und Design
• Elementary School Unterdorf Höchst, Höchst ,Vorarlberg, Austria, Dietrich | Untertrifaller Architekten
MERIT
• Pause, Vancouver, British Columbia, DBR / Design Build Research, Alsu Sadrieva
• Bloomberg Tech Hub, San Francisco, California, IwamotoScott Architecture
• Discovery & Services Center – Îles-de-Boucherville National Park (SÉPAQ), Québec, Smith Vigeant Architectes Inc.
• The Owsley Brown II History Center, Louisville, Kentucky, de Leon & Primmer Architecture Workshop
• National Arts Centre Rejuvenation, Ottawa, Ontario, Diamond Schmitt Architects
• Wooden Ventilation Towers, Stockholm, Sweden, Rundquist Architects
• Multi-functional Sports Hall Alice Milliat, Lyon, France, Dietrich | Untertrifaller Architekten and Tekhnê Architectes
• Valley Villa, Vilnius, Lithuania, Arches
CITATION
• Story Pod, Newmarket, Ontario, Atelier Kastelic Buffey Inc.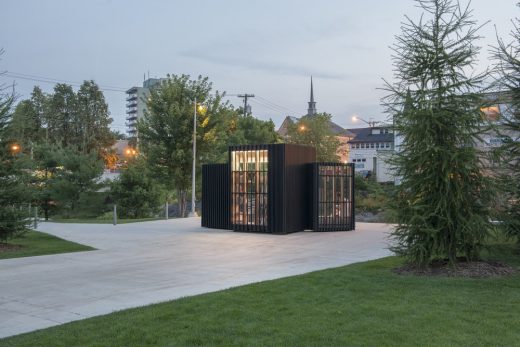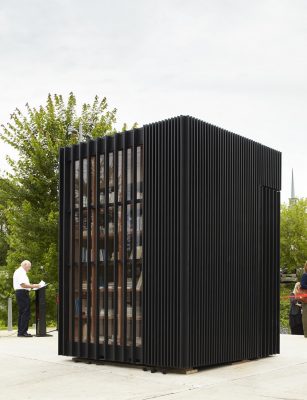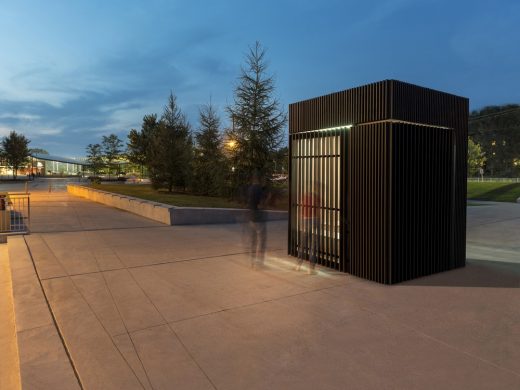 • Trois-Soeurs Bridge, Québec, Quebec, ABCP Architecture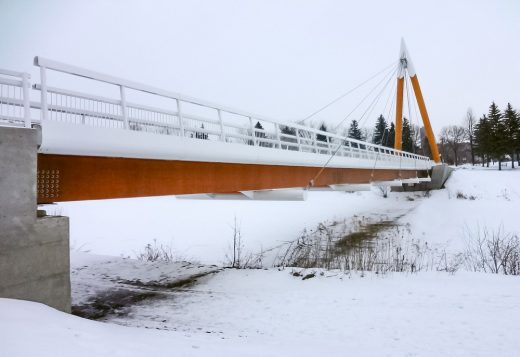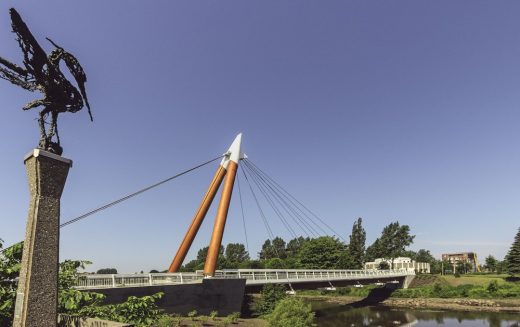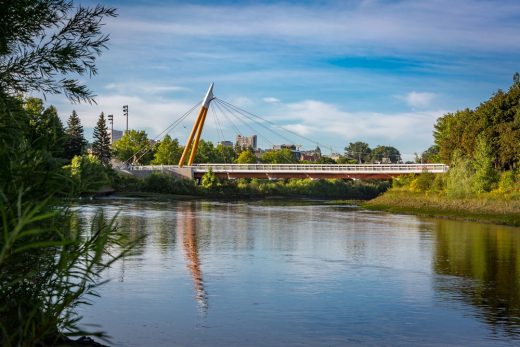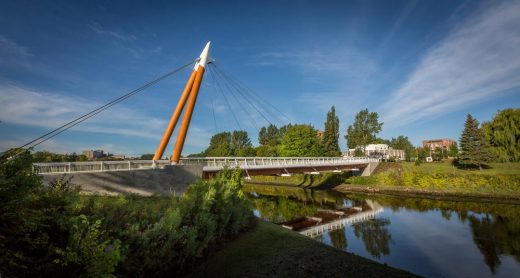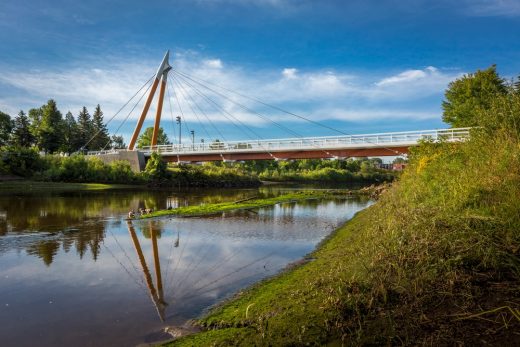 • Pinterest NY, New York, New York, IwamotoScott Architecture and Spector Group (Architect of Record)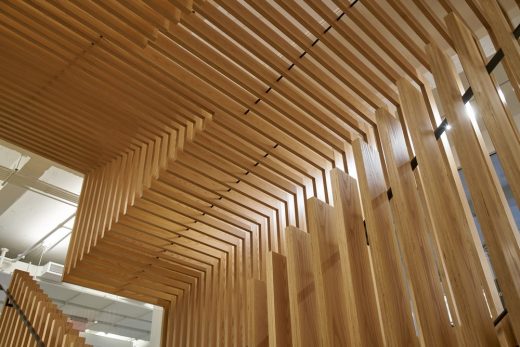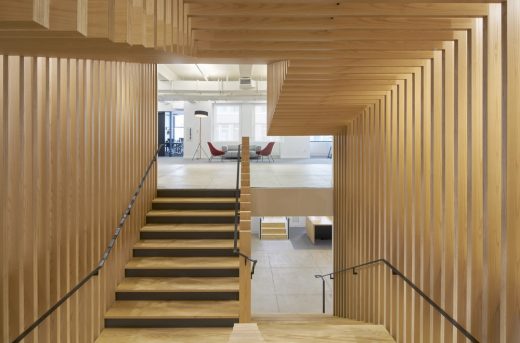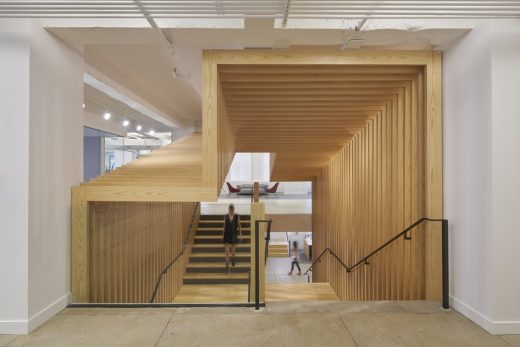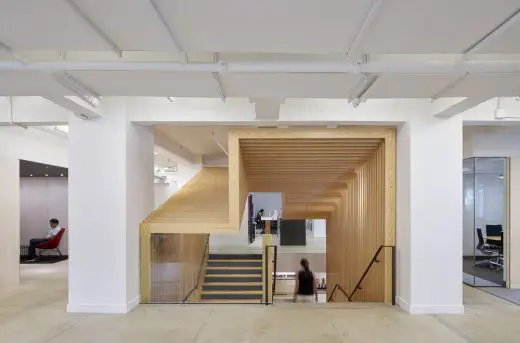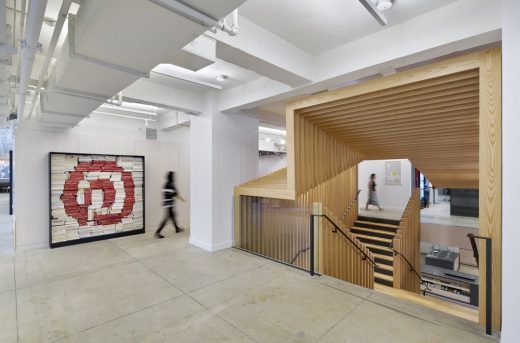 • Orillia Waterfront Centre, Orillia, Ontario, Brook McIlroy Inc.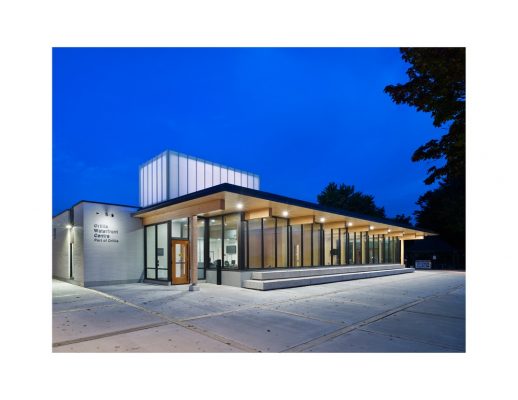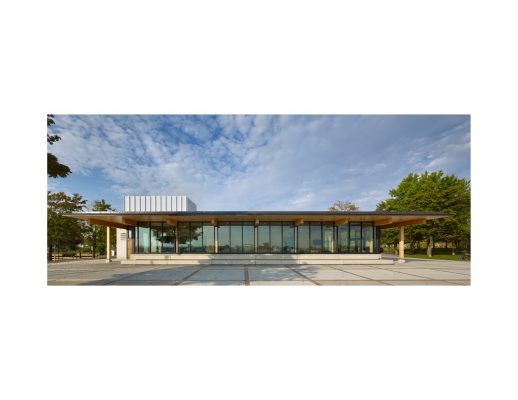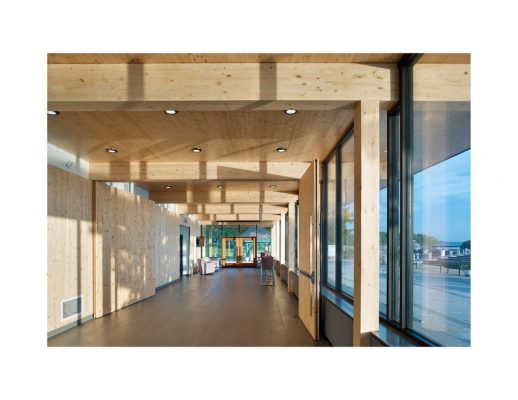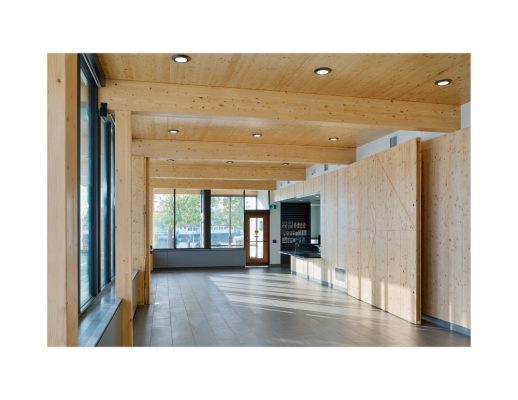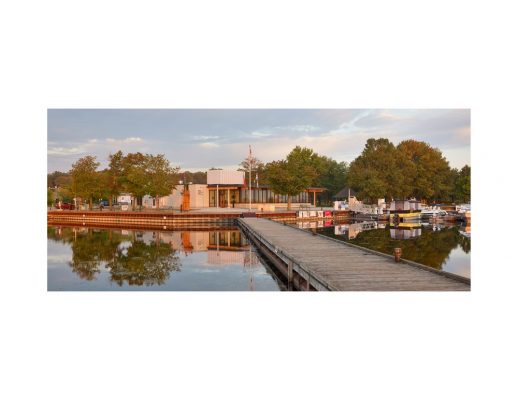 • Lazaridis Hall, Waterloo, Ontario, Diamond Schmitt Architects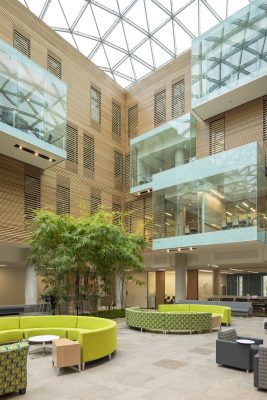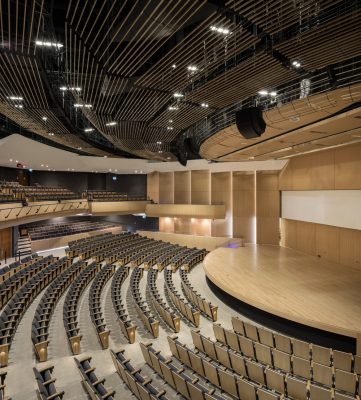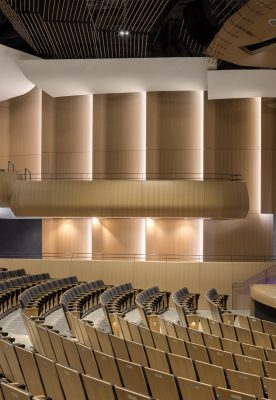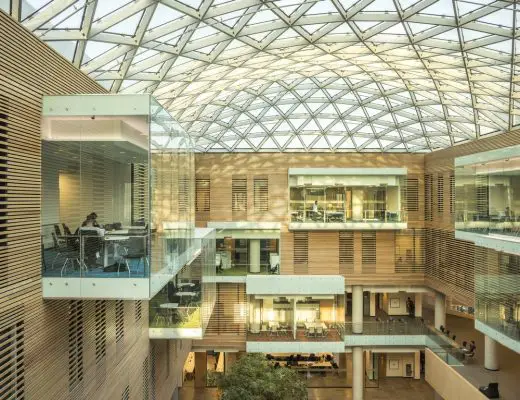 • UC Architecture School Building, Santiago, Chile, Gonzalo Claro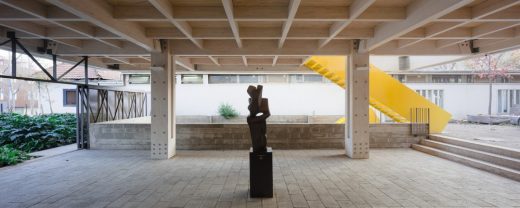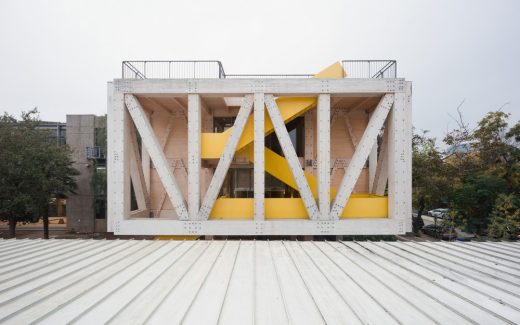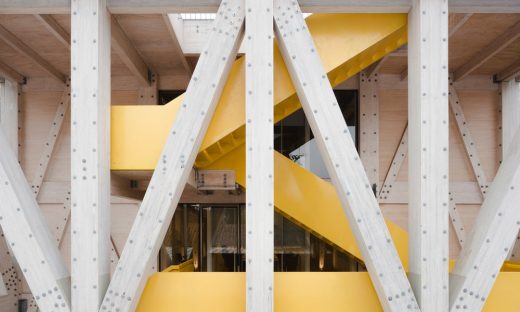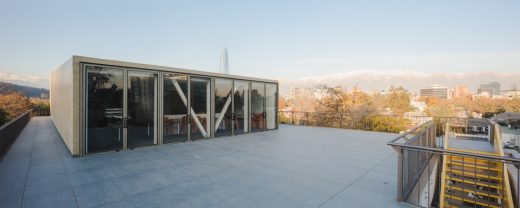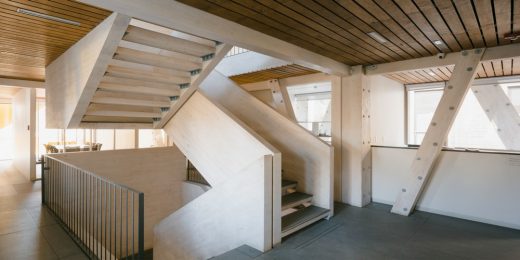 • Organic Farm, Tangshan, Hebei, China ARCHSTUDIO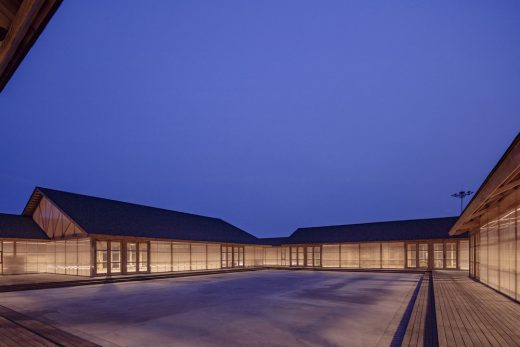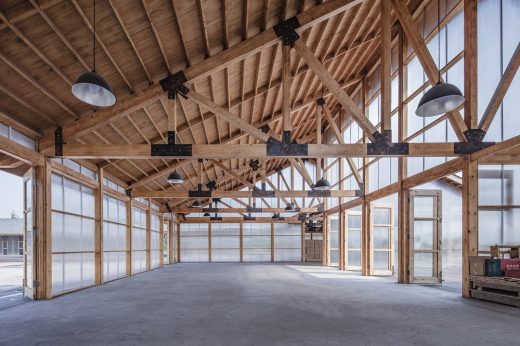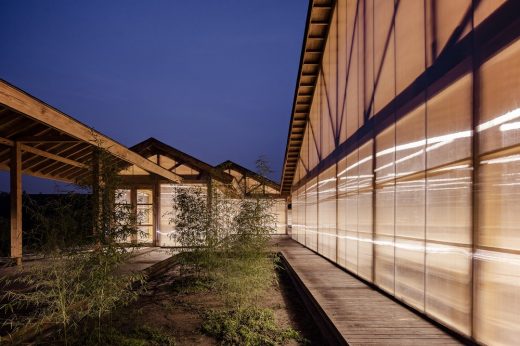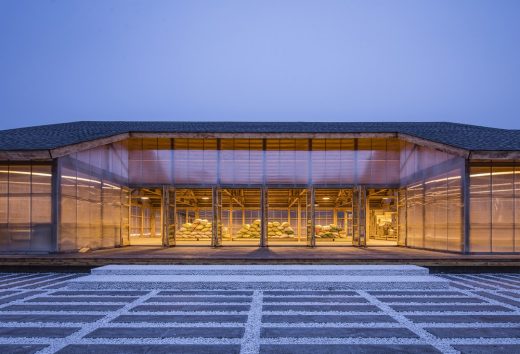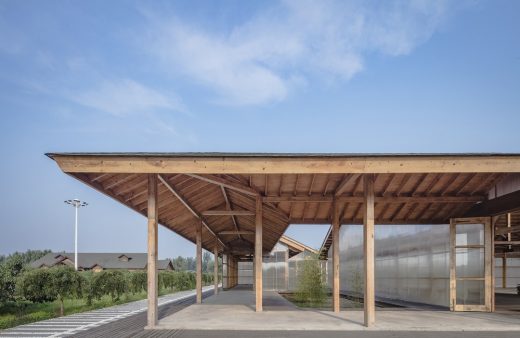 SPECIAL JURY AWARD – TECHNICAL INNOVATION
• Brock Commons Tallwood House, Vancouver, British Columbia, Acton Ostry Architects Inc.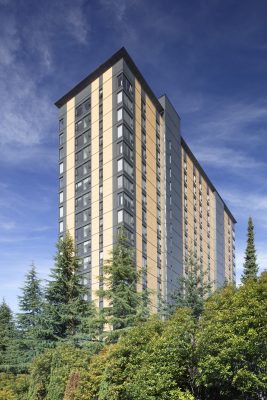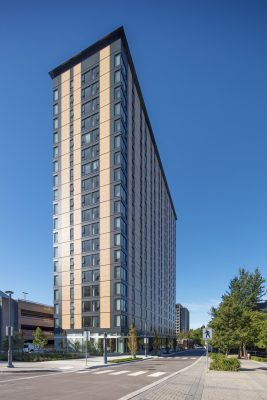 SPECIAL JURY AWARD – PUBLIC ART EDUCATION
• Ways of Wood, Boston, Massachusetts, Margen-Lab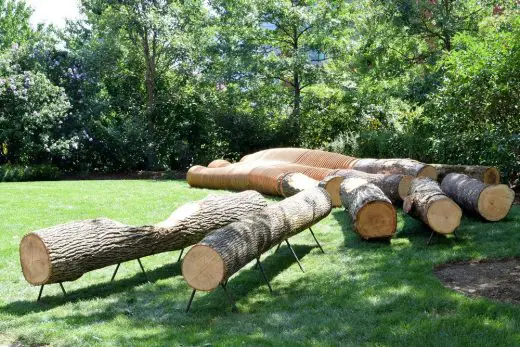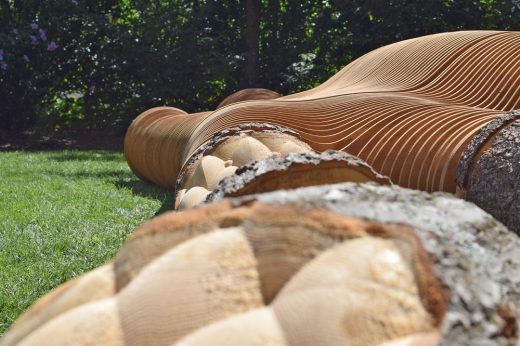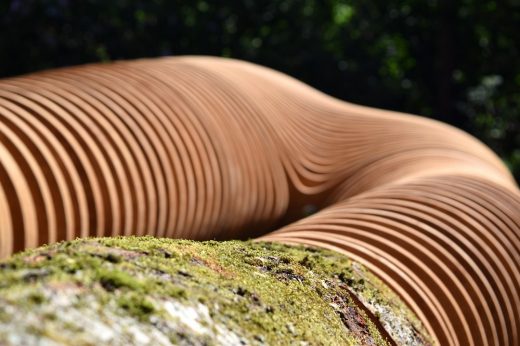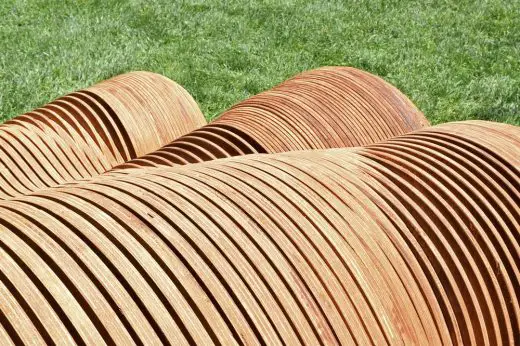 CANADIAN WOOD COUNCIL AWARDS
• Tanguay Trois-Rivières, Trois-Rivières, Québec, Coarchitecutre
• Courtyard House on a River, Greenwater, Washington, Robert Hutchison Architecture
SUSTAINABLE FORESTRY INITIATIVE – SPONSORSHIP AWARD
• Solana, Whistler, British Columbia, Murdoch & Company Architecture + Planning Ltd.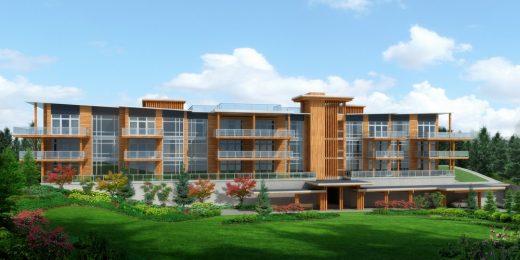 WESTERN RED CEDAR – SPONSORSHIP AWARD
• Skyline House, Oakland, California, Terry & Terry Architecture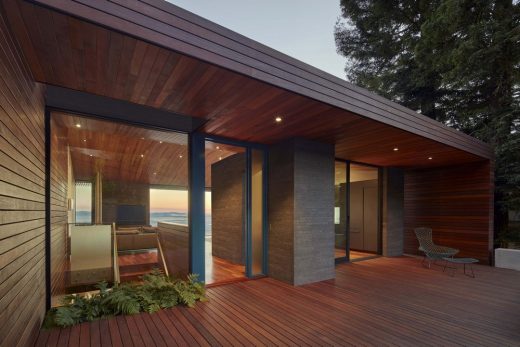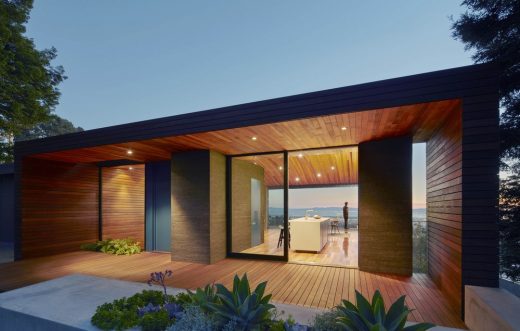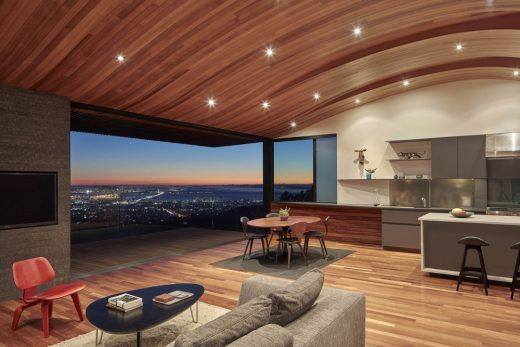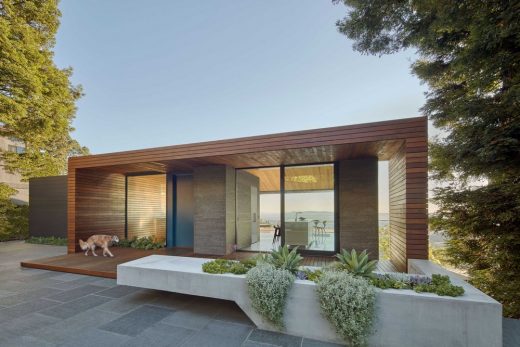 SANSIN – SPONSORSHIP AWARD
• Grange Park Playground, Toronto, Ontario, PFS Studio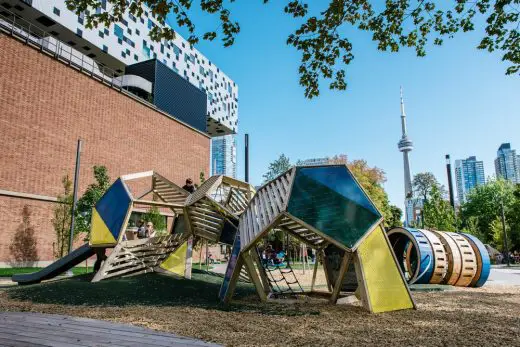 The project used Sansin DEC for its performance, environmentally friendly benefits, and for its ease of use, and maintenance.
Nov 11, 2017
2017 Wood Design & Building Awards – Winners News
Nov 21 2017 deadline
2017 Wood Design & Building Awards is open and accepting submissions for this year's competition. The awards is a program that recognizes excellence in wood architecture and international submissions are welcomed. Please visit the www.wooddesignawards.com for more information on how to submit the projects.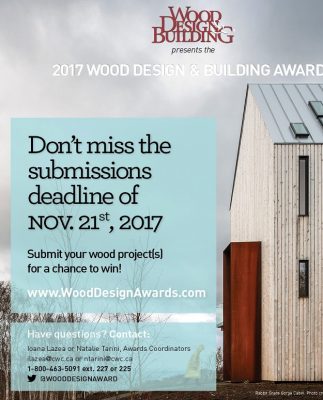 photo : Doublespace Photography, image courtesy of awards organisers
The Awards program will publicize the winning projects to architecture professionals and the public through press releases, a special awards section of magazine, the awards website, industry conferences/tradeshows, and a limited edition hardcover awards book (awarded Gold in the General Audience Book category for the EXCEL Awards).


image courtesy of awards organisers
Are you, or someone you know, involved in a project that embodies the essence of innovative wood design? Enter our 2017 Awards program for your chance to have your project(s) featured in various conferences, press releases, and highlighted in the award-winning and popularly circulated awards book and magazine.
A hand-selected jury of prominent architects from Canada and the USA review each submission and choose the award winners based on considerations such as creativity, distinctive and appropriate use of wood materials, ability to satisfy clients' building and site requirements, and overall aesthetic appeal for the use and application of wood.
For more information please contac: Ioana Lazea or Natalie Tarini, Coordinators.
613.747.5544 ext. 227 or 225
Website: Wood Design & Building Awards official website
Awards Archive
2016 Awards Winners

2016 Wood Design & Building Awards
The Awards Program is a prestigious program that celebrates excellence in wood architecture.
Wood Design & Building Awards Book
Wood Design & Building magazine
24 + 22 Jan 2016
2015 Awards Winners
HONOR AWARDS – winning buildings and architects offices
– Underhill, Matinecock, New York – design by Bates Masi + Architects LLC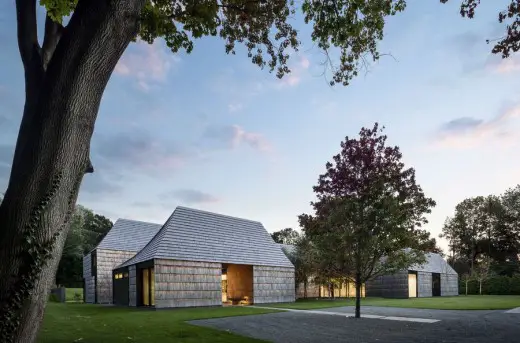 photo : Michael Moran, Michael Moran Studio
– Stade de soccer de Montréal, Montreal, Quebec – design by Saucier + Perrotte architectes and Hughes Condon Marler Architects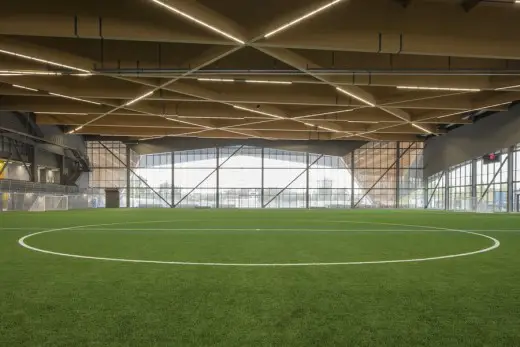 photo : Olivier Blouin, Olivier Blouin Photos
– Guildford Aquatic Centre, Surrey, British Columbia – design by Bing Thom Architects, Shape Architecture (Associate Architect)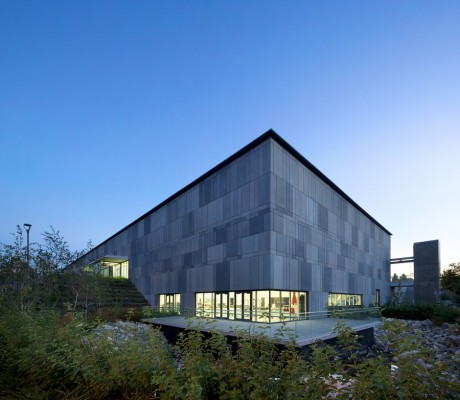 photo : Ema Peter, Ema Peter Photography
– Puukuokka Housing Block, Jyväskylä, Finland – design by OOPEAA Office for Peripheral Architecture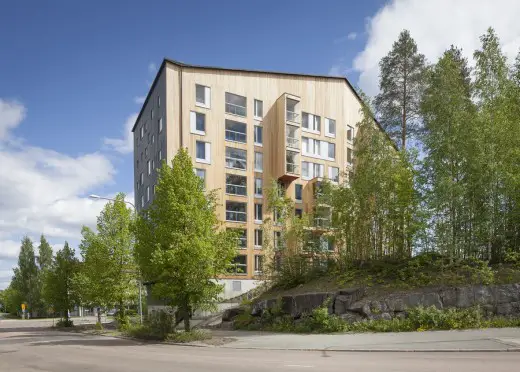 photo : Mikko Auerniitty
– Public Library of Constitución, Constitución, Chile – design by Sebastian Irarrazaval Arquitectos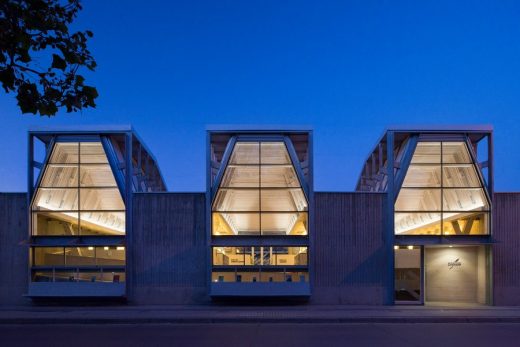 photo : Felipe Díaz
Wood Design & Building Awards Winners 2015
Website: 2015 W D & B Awards Winners
Location: Ottawa, Ontario, Canada
Canadian Architecture
Canadian Architecture Design – chronological list
Architecture Awards
American Institute of Architects Gold Medal
Wood Awards Winners
Wood Awards – UK Prize Scheme
Wood Awards 2009 Gold Award
Kings Place Concert Hall by Dixon Jones, architects
Wood Awards 2009
Wood Awards 2008 Gold Award
Wood Awards 2008 Winner : Shetland Museum and Archives by BDP
Wood Awards 2007 Gold Award
Wood Awards 2007 Winner : Formby Pool, Lancashire, northwest England, by Feilden Clegg Bradley
Wood Awards 2006 Gold Award
Wood Awards 2006 Winner : Savill Building, Windsor Great Park, southeast England by Glenn Howells Architects
Wood Awards 2003 Gold Award
The Weald & Downland Gridshell
Website: www.woodawards.com
Comments / photos for the 2017 Wood Design & Building Awards page welcome
Website: www.woodawards.com