Pritzker Architecture Prize Jury Chair, Justice Stephen Breyer, Award, Architects, News
Pritzker Architecture Prize Jury Chair 2018
Hyatt Foundation International Architecture Award News – Justice Stephen Breyer News
Aug 16, 2018
2018 Pritzker Architecture Prize Jury Chair
The Hyatt Foundation Appoints New Chair of The Pritzker Architecture Prize Jury
Chicago, IL (August 16, 2018) – The Hyatt Foundation appoints Justice Stephen Breyer as Chair of the Pritzker Architecture Prize Jury following the retirement of the most recent Chair, Glenn Murcutt, announced Tom Pritzker, Chairman.
The Prize is known internationally as architecture's highest honor and this year will mark the 41st year of the accolade.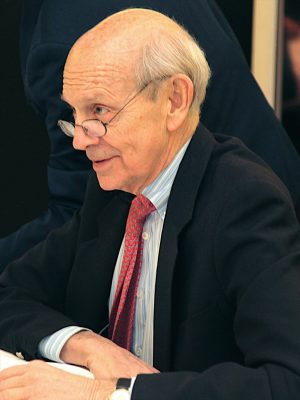 image courtesy of The Hyatt Foundation/Pritzker Archtecture Prize
"It is with great pleasure that we designate Justice Breyer as Jury Chair," comments Mr. Pritzker. "His devotion to civic-minded architecture underscores the mission of the Prize and his unparalleled ability to guide a group deliberation is essential in creating a unified voice within this diverse and international panel of jurors."
Justice Breyer has been a member of the Jury since 2011 and has a longstanding interest in architecture. He and Judge Douglas Woodlock, representing the federal government as client, worked closely with Harry Cobb, who designed the John Joseph Moakley United States Courthouse and Harbor Park in Boston.
Justice Breyer also wrote the foreword to Celebrating the Courthouse: A Guide for Architects, Their Clients, and the Public (W. W. Norton & Company). He was appointed to the U.S. Court of Appeals for the First Circuit in 1980 and become Chief Judge in 1990. In 1994 he was appointed a Supreme Court Justice by President Clinton.
Following the retirement of Glenn Murcutt and Lord Peter Palumbo, who served as Chair from 2005 to 2016, the other jury members for the 2019 award will include:
André Corrêa do Lago, architectural critic, curator, and Brazilian Ambassador to Japan, Tokyo, Japan; Richard Rogers, architect and 2007 Pritzker Laureate, London, United Kingdom; Kazuyo Sejima, architect, educator and 2010 Pritzker Laureate, Tokyo, Japan; Benedetta Tagliabue, architect and director of EMBT Miralles Tagliabue, Barcelona, Spain; Ratan N. Tata, Chairman of Tata Trusts, Mumbai, India; and Wang Shu, architect, educator, and 2012 Pritzker Laureate, Hangzhou, China. Martha Thorne, Executive Director of the Pritzker Prize and also Dean of IE School of Architecture and Design manages the open nominations process, which accepts suggestions from architects from all over the world.
The 2018 Pritzker Prize was most recently awarded to Balkrishna Doshi in Toronto, Canada, and the 2019 Laureate will be announced next spring.
Visit pritzkerprize.com for more information.
Copyright © 2018 The Hyatt Foundation / The Pritzker Architecture Prize
The Pritzker Architecture Prize
150 N. Riverside Plaza
Suite 3200
Chicago, IL 60606
Previously on e-architect:
May 4, 2018
Lecture by Pritzker Architecture Prize 2018 Winner
Balkrishna Doshi – 2018 Pritzker Architecture Prize winner – to lecture in Toronto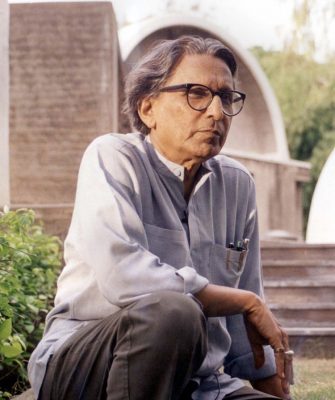 photo courtesy of VSF
Pritzker Architecture Prize 2018 Winner
Professor Balkrishna Doshi – 2018 Pritzker Architecture Prize Laureate
Pritzker Prize Architects : main page with current winner information
2017 Pritzker Architecture Prize – RCR Arquitectes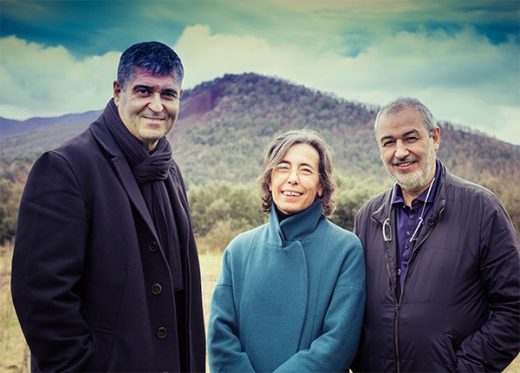 Pritzker Architecture Prize 2017 Laureates
Location: Chicago, IL, USA
Past Winners
Pritzker Architecture Prize Past Winners
Pritzker Prize 2015 – Frei Otto selected as the 2015 Pritzker Architecture Prize
Alejandro Aravena (Elemental) Joint Project : Ruta del Peregrino, Jalisco
Pritzker Architecture Prize Winner 2014
2014 Pritzker Architecture Prize Laureate : Shigeru Ban architect
A key building by this architect: Centre Pompidou-Metz, France: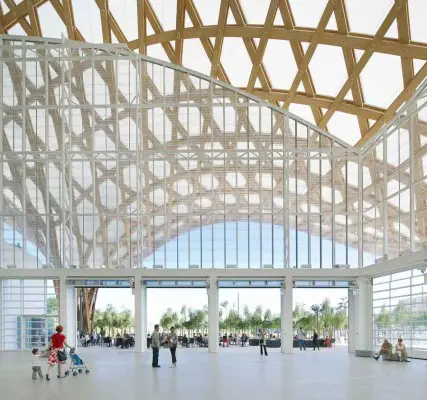 photo : Roland Halbe
Pritzker Architecture Prize Winner 2013
2013 Pritzker Architecture Prize Laureate : Toyo Ito architect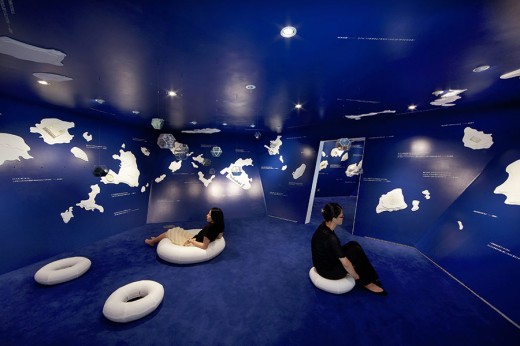 Toyo Ito architect:



photo courtesy of Toyo Ito & Associates, Architects
Pritzker Prize Citation 2013 – Toyo Ito
Pritzker Prize 2012 won by architect Wang Shu


photos from ceremony
Pritzker Prize 2012 winner : Wang Shu
Pritzker Prize 2011 won by architect Eduardo Souto de Moura


photo : Augusto Brázio
Pritzker Prize 2011 Citation from the Jury + The Jury + Eduardo Souto de Moura information
Pritzker Prize 2010 winner
Eduardo Souto de Moura
Pritzker Prize 2010 won by architects SANAA
SANAA
Pritzker Prize 2009 won by architect Peter Zumthor
Peter Zumthor
Zaha Hadid architect : Pritzker Architecture Prize Jury member
Pritzker Prize Winner 2010 : SANAA architects
Pritzker Architecture Prize Laureate 2010 : Citation from the Jury + The Jury
Key Architecture Awards
World Architecture Festival Awards
AR Awards for Emerging Architecture
Comments / photos for the Pritzker Architecture Prize Jury Chair – page welcome