Pritzker Prize Jury, Citation, Architecture, 2010, Designer, Award, SANAA, Winner, News
Pritzker Prize Awards for Architecture 2010
Citation + Jury : SANAA, Tokyo, Japan
Pritzker Prize Winner 2010 : SANAA, architects
29 Mar 2010
Pritzker Architecture Prize Laureate – Citation from the Jury
Pritzker Prize Jury Citation 2010
For more than 15 years, architects Kazuyo Sejima and Ryue Nishizawa have worked together in their collaborative partnership, SANAA, where it is virtually impossible to untangle which individual is responsible for what aspect of a particular project. Each building is ultimately a work that comes from the union of their two minds. Together they have produced major commissions, such as the O-Museum in Nagano and the 21st Century Museum of Contemporary Art in Kanazawa (both in Japan), the Glass Pavilion at the Toledo Museum (Ohio), De Kunstline Theater and Cultural Center (Almere, the Netherlands), the New Museum of Contemporary Art (New York, NY), and the recent Rolex Learning Center (Lausanne, Switzerland).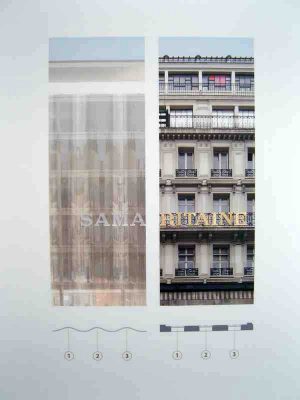 photographs © Colin Eaton
The buildings by Sejima and Nishizawa seem deceptively simple. The architects hold a vision of a building as a seamless whole, where the physical presence retreats and forms a sensuous background for people, objects, activities, and landscapes. They explore like few others the phenomenal properties of continuous space, lightness, transparency, and materiality to create a subtle synthesis. Sejima and Nishizawa's architecture stands in direct contrast with the bombastic and rhetorical. Instead, they seek the essential qualities of architecture that result in a much-appreciated straightforwardness, economy of means, and restraint in their work.
This economy of means, however, does not become a simple reductive operation in the architects' hands. Instead, it is an intense and rigorous investigation anchored in hard work and steely determination. It is a constant process of refinement, where each client's program is fully investigated and multiple design possibilities are explored through numerous drawings and models that check every alternative. Ideas are considered and discarded, reconsidered and reworked until only the essential qualities of a design remain. The result is a deft union of structure and organization, of logical purpose and precise beauty.
It may be tempting to view Sejima and Nishizawa's refined compositions of lightness and transparency as elitist or rarefied. Their aesthetic, however, is one of inclusion. Their approach is fresh, always offering new possibilities within the normal constraints of an architectural project as it systematically takes the next step. They use common, everyday materials while remaining attuned to the possibilities of contemporary technology; their understanding of space does not reproduce conventional models.
They often opt for non-hierarchical spaces, or in their own words, the "equivalence of spaces," creating unpretentious, democratic buildings according to the task and budget at hand. One example is the Almere project in the Netherlands, with its many simple classrooms and workshops, all presenting privileged views of the sea. Another example is the Rolex Learning Centre in Lausanne, a space to be used by students day and night. Sejima and Nishizawa originally conceived it as a multi-story building, but, in the course of their deliberation, it became a single yet vast, flowing space. The building's many spaces (library, restaurant, exhibition areas, offices, etc.) are differentiated not by walls but by undulations of a continuous floor, which rises and falls to accommodate the different uses, while allowing vistas across this internal "landscape for people."
The relation of the building to its context is of utmost importance to Sejima and Nishizawa. They have called public buildings "mountains in the landscape," believing that they should never lose the natural and meaningful connection with their surroundings. The New Museum in New York feels at home in the rough Bowery area of the city. Their glass-enclosed museums, such as the Glass Pavilion at the Toledo Museum of Art in Ohio, blur the borders between inside and out, providing direct and changing views to the surroundings.
While Sejima and Nishizawa have not published theoretical treatises to date, they are cerebral architects, whose work is based on rigorous investigation and guided by strong and clearly defined concepts. The appointment of Kazuyo Sejima as the director of the 2010 Venice Architecture Biennale is a tribute to this.
For architecture that is simultaneously delicate and powerful, precise and fluid, ingenious but not overly or overtly clever; for the creation of buildings that successfully interact with their contexts and the activities they contain, creating a sense of fullness and experiential richness; for a singular architectural language that springs from a collaborative process that is both unique and inspirational; for their notable completed buildings and the promise of new projects together, Kazuyo Sejima and Ryue Nishizawa are the recipients of the 2010 Pritzker Architecture Prize.
Pritzker Architecture Prize Laureate – The Jury
Chairman
The Lord Palumbo
Architectural Patron, Chairman of the Trustees, Serpentine Gallery
Former Chairman of the Arts Council of Great Britain
Former Chairman of the Tate Gallery Foundation
Former Trustee of the Mies van der Rohe Archive at the Museum of Modern Art, New York
London, England
Alejandro Aravena
Architect and Executive Director of Elemental
Santiago, Chile
Rolf Fehlbaum
Chairman of the Board, Vitra
Basel, Switzerland
Carlos Jimenez
Professor, Rice University School of Architecture
Principal, Carlos Jimenez Studio
Houston, Texas
Juhani Pallasmaa
Architect, Professor and Author
Helsinki, Finland
Renzo Piano
Architect and Pritzker Laureate 1998
Paris, France and Genoa, Ital y
Karen Stein
Writer, editor and architectural consultant
New York, New York
Executive Director
Martha Thorne
Associate Dean for External Relations
IE School of Architecture
Madrid, Spain
Pritzker Prize information from The Pritzker Prize 290310
Pritzker Architecture Prize Laureate 2011 Citation + Jury
Location: Japan
Pritzker Architecture Prize Laureate
Pritzker Prize architects : main page with current winner information
Pritzker Prize : further information re past winners
Pritzker Architecture Prize Winner 2010 : SANAA, architects
Key Architecture Awards
World Architecture Festival Awards
Comments / photos for the Pritzker Prize 2010 Citation + Jury page welcome
Website: Architectural Walking Tours