MIPIM 2017 Cannes, British Airways i360 Building, British Design Innovation, Project News, Images
MIPIM 2017, Cannes Event
British Airways i360 Architects in Southern France – UK Architecture & Design Innovation
15 Mar 2017
MIPIM 2017 News
Location: Cannes, France
British Airways i360 represents British innovation and engineering at MIPIM 2017
Weds 15th of March, 2017 – As part of a strategy to promote British skills and expertise, British Airways i360 is featuring in the UK Government stand at MIPIM this week (March 14-17), as a symbol of British innovation, engineering and international collaboration.
MIPIM, known as the world's property marketplace, is the leading international real estate conference that takes place annually in Cannes, in the South of France.
MIPIM brings together the world's leading investors and developers, sovereign wealth managers, pension funds and other members of the investor community to meet UK industry leaders and Ministers.
MIPIM 2017 i360 and Julia Barfield Magali Thomson: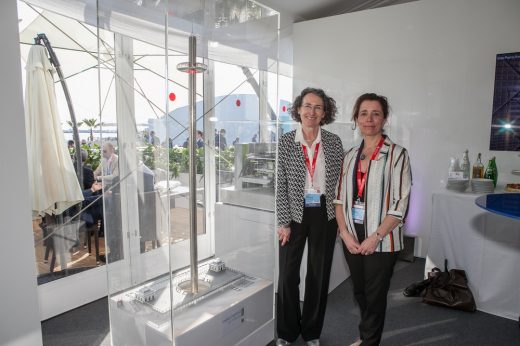 For the first time in the history of MIPIM, the British government – led by the Department of International Trade (DIT) and with the involvement of the Department for Communities and Local Government (DCLG), HM Treasury's Infrastructure Procurement Authority, the Homes and Communities Agency (HCA), as well as the Department of Business, Energy and Industrial Strategy (BEIS) – has its own pavilion and is promoting its 'Investment is Great' campaign to the major international real estate companies that attend the world's leading real estate event.
British Airways i360 in Brighton is one of the latest feats of British design engineering and innovation, realised in collaboration with European and global partners. Conceived and designed by Marks Barfield Architects, British Airways i360 was developed in partnership with the local authority and regional businesses as a catalyst for urban regeneration in Brighton & Hove.
MIPIM 2017 i360 beach building: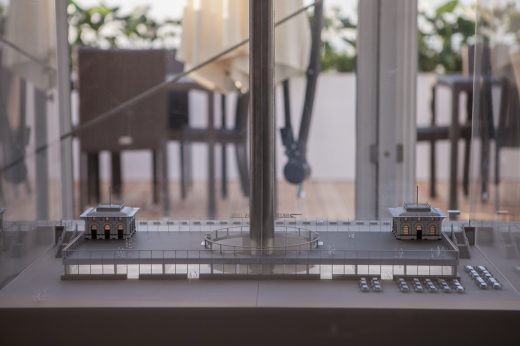 Brighton & Hove City Council leader, Warren Morgan said:
"We're thrilled to have Brighton's newest attraction represent the city and the UK at this important event. British Airways i360 is an engineering feat in itself and a great example of the UK's home-grown innovation and ability.
"The attraction is a part of our billion-pound investment and regeneration projects, and since opening last summer has brought global attention to our seafront."
i360 TollBooth model at MIPIM 2017, Cannes: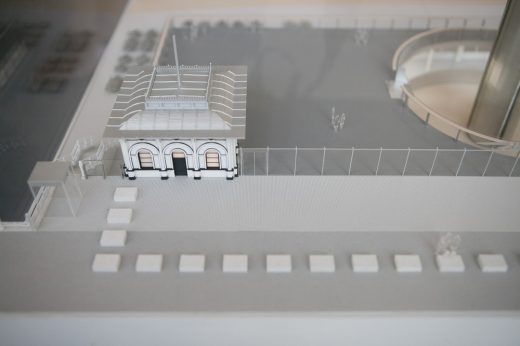 British Airways i360 is the world's tallest moving observation tower. A futuristic glass observation pod, ten times the size of a London Eye capsule, gently elevates groups of up to 200 passengers to a height of 138 metres on a twenty-five minute 'flight' to experience awe-inspiring panoramic 360-degree views taking in the Regency architecture of Brighton and Hove, the romantic ruins of the West Pier, the beautiful South Downs, as well as the south coast from the Seven Sisters cliffs to the Isle of Wight.
Julia Barfied, deputy chair of British Airways i360, is leading Marks Barfield Architects' delegation to MIPIM. She said:
"British Airways i360 is radically different in terms of design, sustainability, engineering and viewing experience to other viewing towers around the world. In terms of innovation, it is comparable to the London Eye, and is a symbol for an outward-looking Britain."
British Airways i360 on the UK Government stand at MIPIM 2017, Cannes, France: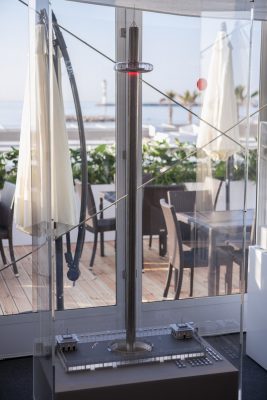 UK at MIPIM 2017
British Airways i360 at MIPIM 2017
Background
About British Airways i360
British Airways i360 is conceived and designed by Marks Barfield Architects, creators of the London Eye.
With an overall height of 162m, and a glass observation pod that glides up from ground level to 138m above Brighton beach, British Airways i360 is the world's tallest moving observation tower and the world's first vertical cable car. Visitors enjoy unprecedented unfolding views across Brighton and Hove, the South Downs and the beautiful Sussex coast.
'Flights' carry up to 200 passengers and depart every 30 minutes. While on board, guests can enjoy a drink at the Nyetimber Sky Bar which serves a range of drinks from Sussex including Nyetimber, an award-winning sparkling wine.
At the base of the tower is the British Airways i360 beach building which houses a stylish restaurant with sea views and a large terrace. Dishes feature ingredients sourced from the local area. The beach building also has flexible beachside events spaces which can be hired for private functions and can accommodate between 10 and 1,000 people. British Airways i360 is licensed for weddings and couples carry marry in the pod, saying 'I do' at 138m above Sussex.
British Airways i360 has worked with the West Pier Trust to reconstruct two of the original West Pier tollbooths using Victorian building techniques. The reconstructed buildings now grace the entrance to British Airways i360, and house the West Pier Tea Room and the British Airways i360 ticket office.
British Airways i360 holds the Guinness World Record for the World's Most Slender Tower, with a diameter of just 3.9 meters at its widest point.
The British Airways i360 shop stocks gifts and souvenirs, many of which have been created by local Brighton artists.
Website: BritishAirwaysi360.com
Twitter: @BA_i360
Instagram:@BA_i360
Facebook: BritishAirwaysi360
Pinterest: @BA_i360
Hashtag: #bai360
About Marks Barfield Architects
David Marks and Julia Barfield are the architect-entrepreneurs behind the creation of Brighton i360. They founded the company in 2005 and are its majority shareholders. Previously they performed a similar role creating the London Eye where they remained shareholders and directors until 2006. Together with a tight-knit group of extraordinary individuals, trusted consultants and companies, many of whom worked with David and Julia at the London Eye, they secured the planning permission, partners, land and funding for British Airways i360. Marks Barfield Architects is one of the UK's most versatile and innovative architecture practices, established in 1989. David chairs the British Airways i360 board.
MarksBarfield.com
@marksbarfield
About British Airways
British Airways is one of the world's leading global premium airlines and the UK's largest international scheduled airline, carrying approximately 35 million passengers worldwide annually, on around 800 daily flights. The airline employs around 40,000 people, the vast majority of these at its sites throughout the UK, and has an annual turnover of £8.5 billion. It employs 2,500 people in Sussex, several hundred of them in Brighton.
Ba.com
@british_airways
MIPIM 2017 images / information received 150317
Location: Cannes, France
Architecture Awards
MIPIM Architectural Review Future Project Awards 2017
Architectural Review MIPIM Future Projects Awards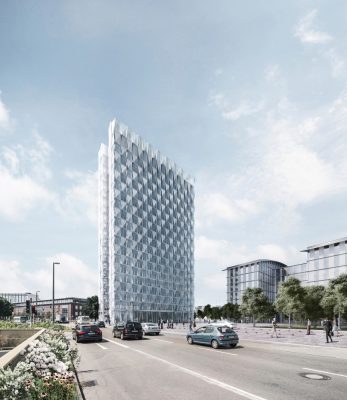 image from architect
MIPIM Architectural Review Future Project Awards
AR Awards for Emerging Architecture
MIPIM Asia Awards
MIPIM Asia Awards 2010
Website: MIPIM, Cannes
21 Mar 2016
Best Industrial and Logistics Development Award Winners
Location: Cannes, France
Bogle Architects wins 'Oscars of the property world' for research centre in Prague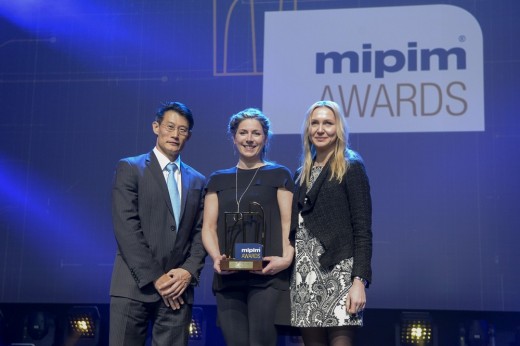 Bogle Architects has won the 'Best industrial and logistics development' MIPIM Award for its ELI Beamlines project: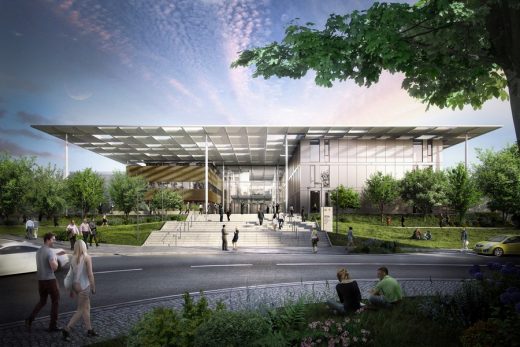 Located in Dolní Břežany, Prague, Czech Republic, the ELI (Extreme Light Infrastructure) Beamlines facility is an international research and technology facility for high-powered laser experimentation.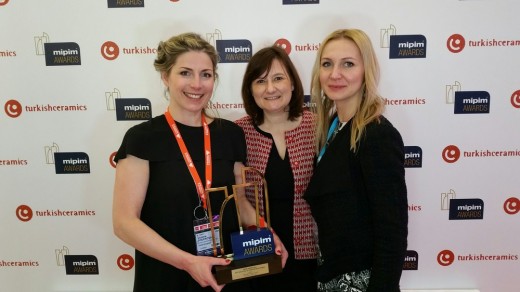 The architecture practice were the lead designers of the project from concept design through to authorship review.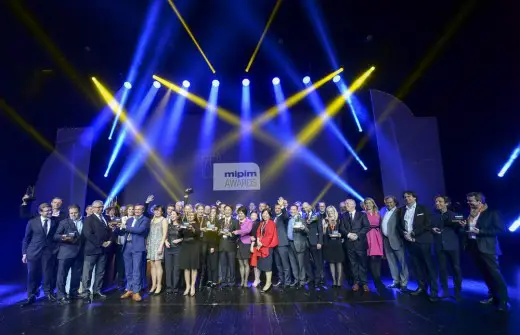 Best Industrial and Logistics Development Award Winners at MIPIM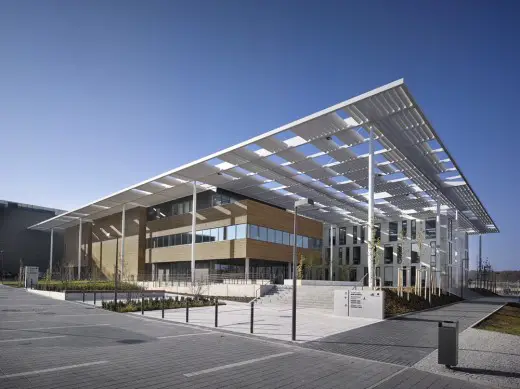 ELI Beamlines Dolní Břežany – by Bogle Architects
Benoy Projects' Biggest Ever Win at MIPIM
Top Awards Winners at MIPIM Asia
MIPIM AR Future Project Awards 2012
Comments / photos for the MIPIM 2017, Cannes page welcome
Website: MIPIM, Cannes, France