Wolf Prix Venice Biennale, Italy Architectural Article, Italian Architecture Dialogue
Wolf Prix Criticism of Venice Biennale
Architecture Discussion by Roland Wahlroos-Ritter
5 Sep 2012
Wolf Prix Critique of the 2012 Venice Biennale
Hollow, Bleak and Boring
Wolf Prix Criticism Article for e-architect by Roland Wahlroos-Ritter
Wolf Prix with his prickly critique of the Venice Biennale, initiated and published by Bkult.de, is setting the tone for this week's projects review.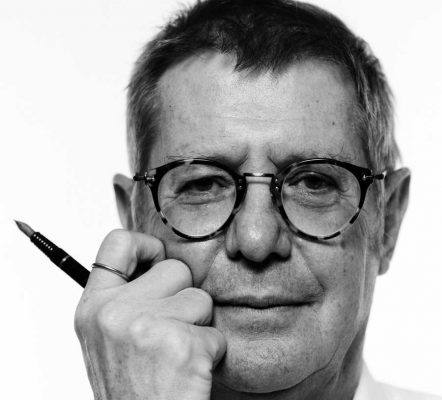 photo © Elfie Semotan
There is of course the question of what the Biennale actually is. Is it a trade show? Is it a cultural festival, sophisticated entertainment, a gathering of the who is who in architecture? Or should it be, as Prix suggests, a critical platform? If the Biennale is really more than just a trade show or cultural festival, then Wolf Prix might be right in his critique and for the most part it becomes "… all hollow, arduous, exhausting, bleak and boring …".


photo : Neale Smith Photography
But a second look at some exceptional entries reveals that these provide subtle, but substantial content for the debate, rather than the debate itself. The Japanese entry "Architecture possible here? Home-for-All" is anything but an exhibitionist display of who is who in Japanese architecture, it is an active contribution by architects and artists to the recovery of a stricken community and emphatically intersects society and architecture. In a more intangible and intellectualized form, the American entry simply documents successful, individual contributions to the change of society in an elegant, interactive way.


image © Herzog & de Meuron
Herzog de Meuron's contribution to the Biennale is an exhibition of models of the Elbphilharmonie in Hamburg suspended in the air, surrounded by a wallpaper of news articles, documenting the controversy around the design and construction process of the building. It is also a testimony of the vigorous, public participation in the debate around a cultural building, that is after all built by the public; something that one can easily forget in a European context, but something that we are acutely aware of in a city like Los Angeles.
Here cultural buildings are not financed by the public, but privately and it seems in recent years mostly by one person, Eli Broad. And thus a public debate around projects is largely absent and decision making processes for the most part opaque. As a result the public remains distant and disengaged, even when buildings like the LACMA are completed and opened. This is what I find "hollow, bleak and boring".


photo copyright Hélène Binet
In this light Zaha Hadid Architects' announcement of the upcoming inauguration of the Pierres Vives Building in Montpellier is particularly thrilling. The design, staggering and beautifully executed, could easily be dismissed as another formal exercise, in a now trademark architectural, language. But what is particularly astounding, is that it is a public building, and the most captivating questions are how is it possible and what does it take for a community to get a world-class, public building realized? Who were the participants and how were they participating? How did it get built?
Roland Wahlroos-Ritter
Roland Wahlroos-Ritter work at WROAD, and is one of two Principals. Recent design work includes the Bigger is Better House, an extended family residence in California and the Y-Project, a 17 level office high-rise in Seoul South Korea.
Roland Wahlroos-Ritter:


He was a Assistant Professor at at the TU Vienna. In 2002, he was a Visiting Professor at the Cornell School of Architecture. After teaching at the Bartlett School of Architecture he taught at SCI-Arc until 2006 and is currently a Adjunct Assistant Professor at USC School of Architecture.
Articles by Roland Wahlroos-Ritter
Contextual Architecture : 6 Sep 2011
Architectural Facades : 21 Jun 2011
Architecture Articles – Selection
Resisting Boredom : article by Joyce Hwang. Jan 2011
Sizing Identities : article by Sergio López-Piñeiro. Jan 2011
Website: Architecture City Walking Tours
Design Narrative : article by Lee Miles – Sep 2010
Sustainable Buildings – Building Issues : article by Adrian Welch
Comments / photos for the Wolf Prix Attack on Venice Biennale – Architectural Article page welcome