Modern Architecture, 20th Century Buildings, Design Style, Architects
Why we Love Modern Architecture
25 Mar 2020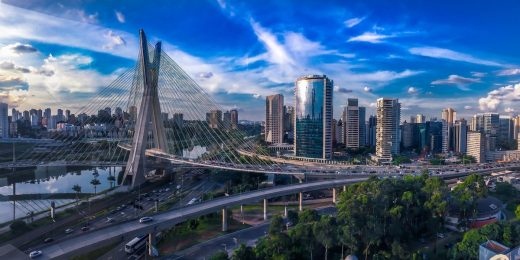 We Love Modern Architecture
Modern architecture
Modern architecture has been the leading architectural style for the past century. Buildings designed by modern architecture principles not only are aesthetically pleasing by their design but also hold purpose in terms of functionality.
Modern architecture as a style started to form in the early 20th century, together with the ongoing industrial revolution. The development of new technologies and the rapid progress of automation also left its mark on how architecture and urban design formed during those times.
The architecture style reflects on buildings functionality form, rational material use, and use of new materials. In Modern architecture, this commonly meant less decorative elements, ornaments, and more definite lines. Modern architects are instead following geometric forms, patterns, and structural components.
Characteristics of modern architecture The most famous principle of modern architecture is that 'Form Follows Function', meaning that building or structure purpose should reflect on structures design. Secondly, the buildings should hold simplicity, and all unnecessary detailing should be removed.
Some of the main characteristics of modern architecture are:
● Clean lines
● Low and horizontal planes
● Wide roof overhangs
● Usage of shapes cylindrical and rectangular shapes
● Use of Concrete, steel and glass
● Use of traditional materials in new ways
● Large windows space
● Use of natural light
● Open plan floors.
● Light coloured facades
Architects practicing some form of modern have played with different elements within strictly limited space that come with Modern architecture core. These designs have expressed not only building functionality but also the current regime and feeling of people.
Famous modern architecture examples:
● Sydney Opera House
● Whitney Museum of Art
● Guggenheim Museum
● Falling Water Residence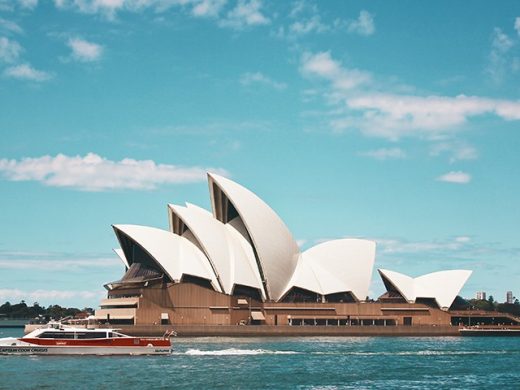 Sydney Opera house, Architect: Jørn Utzon – photo © Weiqi Xiong
Modern Architecture inspired design movements
Over the time, modern architecture inspired the development of other design movements across the world. These new styles kept the ideals of contemporary architecture in their core but expressed it in a different way. In some buildings, It can be hard to define whether it is classic modernism or one of the aged design movements.
Design movements inspired from modern architecture:
● Expressionism
● Neo-Expressionism
● Constructivism
● Functionalism
● Minimalism
● Desert or Mid-century modern Expressionism
Expressionism
This architecture design movement started in western Europe at the start of the 20th century. Expressionist structures are commonly characterized by a utopian outlook and a romantic socialist agenda. It is the result of political powers and the availability of materials (red brick and glass) that inspired architects for the type of buildings.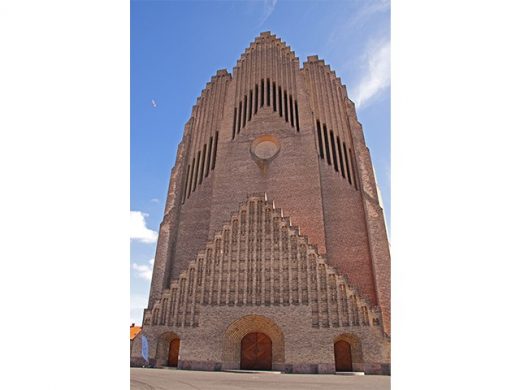 Grundtvig's Church, Architect: Peder Vilhelm Jensen-Klint – photo © Bente Jønsson
Neo-Expressionism
Neo-Expressionist architectural movement, as inspired by expressionism, developed in the 20th century's 50s and 60s. The Architect desired to create buildings that recall feelings and emotions. Architecture designed during the Neo-expressionism times was not the same as expressionism, it shared the emotional values of it.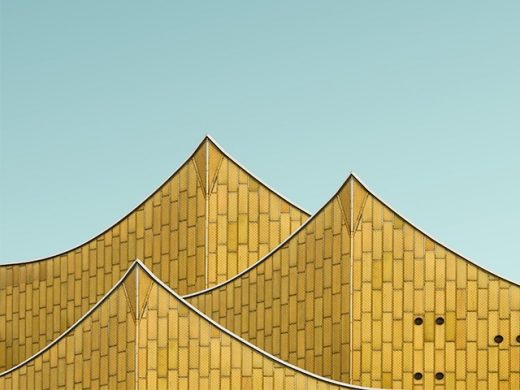 Philharmonie, Berlin, Germany, Architect Hans Scharoun – photo © Simone Hutsch
Constructivism
Constructivist architecture gained most of its popularity in the soviet union over the 20th century's 20s and 30s. Constructivism was inspired by technology, engineering, and communist social purpose. Even though the era of constructivism was short, we can still see the design influence of it in more recent architecture projects.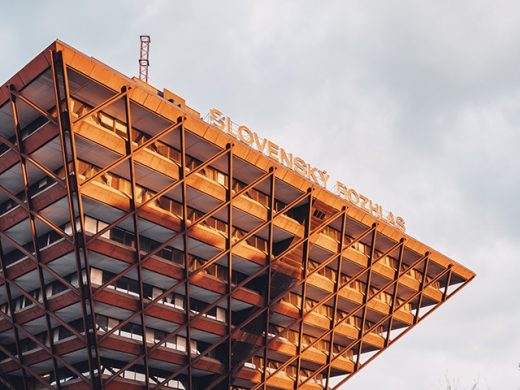 Slovak Radio Building, Architect: Štefan Svetko – photo © Martin Katler
Functionalism
The critical element that drives functionalism architecture is the building's primary purpose. Any unnecessary ornaments and decorations are nor included in the design of functionalist buildings. In this style architects, touch is less evident compared to other modern architecture design movements. Most prominent traces of functionalist design can be found in Scandinavian countries.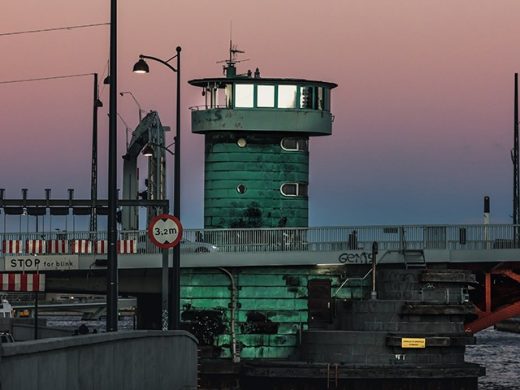 Knippelsbro, Copenhagen. Architect: Kaj Gottlob – photo © Kevin Angelsø
Minimalism
Minimalism architecture style refers to simple geometric forms, everyday materials, and plenty of open space. All necessary forms and elements are taken away in minimalism. Minimalism, as an architectural style, experienced growth in the 1980s. This can be explained by the rapid increase in the urban population.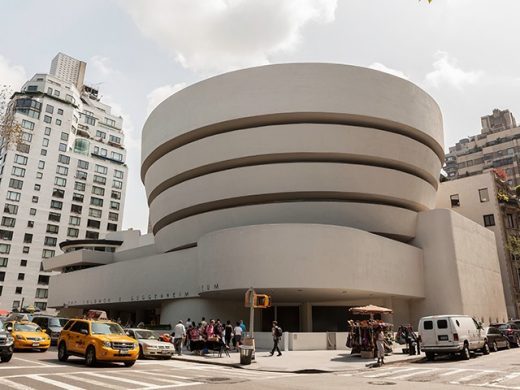 Guggenheim, architect: Frank Lloyd Wright – photo © Reno Laithienne
The Most Famous Modern Architects
Modern architecture has taken over the urban landscape in past years, but to truly understand it, you must know about the masterminds behind the buildings. Each of the modern architects brings some new perspective, a new twist to the movement. These are the architects that have shaped some of the world's most iconic buildings and will carry their legacy for a long time.
● Frank Gehry
● Tom Wright
● Frank Lloyd Wright
● Ieoh Ming Pei
● Zaha Hadid
● Walter Gropius
Stop Calling Everything Modern Architecture
Why we Love Modern Architecture images/information received 250320
Modern Architecture
Modern Architecture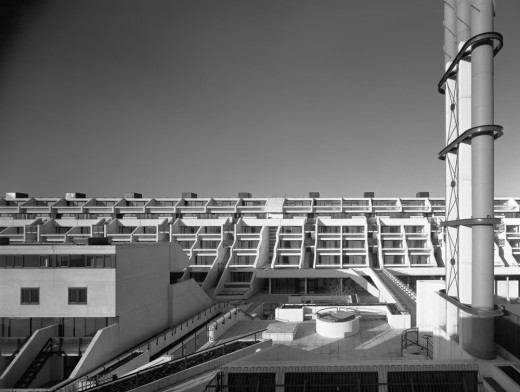 photo © Martin Charles / RIBA Collections
Modern Architects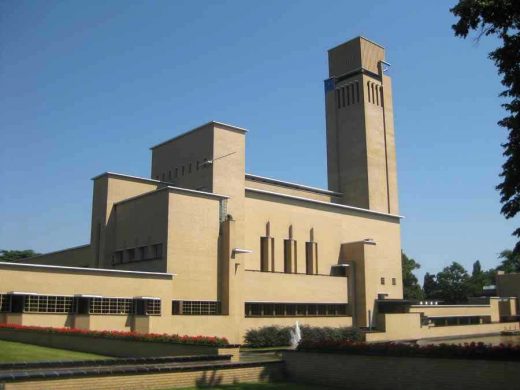 photo © Adrian Welch
Modern Houses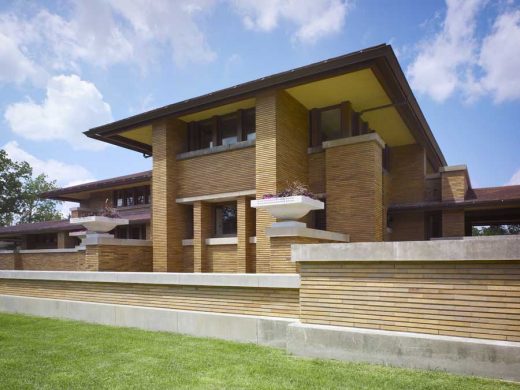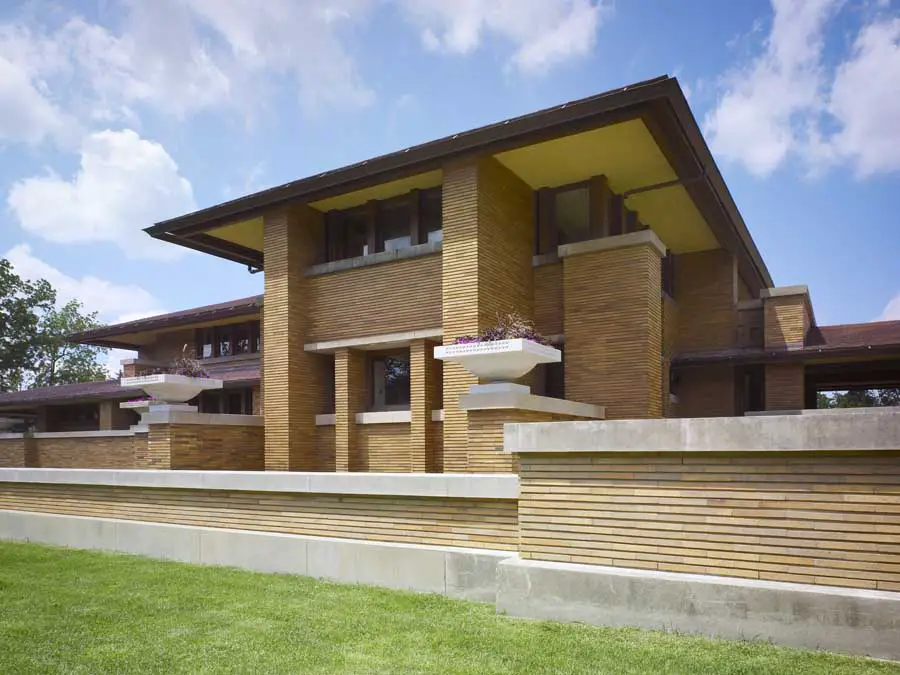 photograph : Biff Henrich / courtesy MHRC
Modern Architecture Photographs
Architectural Articles
Modernist Architecture by François Lévy
Orthogonal Architecture by Richard Weston
Heroic Architecture by Douglas Klahr
Comments / photos for the Why we Love Modern Architecture article page welcome