Safety Software and Managing Employee Health Tips, Safe Building Work Guide
Architecture Trends We Will Begin to See More of in 2020
26 May 2020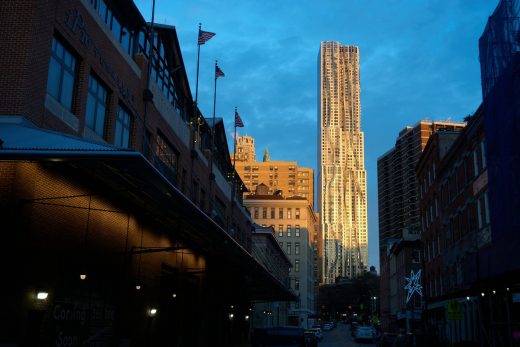 Architecture Trends We Will Begin to See More of in 2020 and Onwards
2020 has been a year of enormous change for just about every sector of the economy. It's one that's impacted our lifestyles profoundly, and thus it'll also impact the buildings in which our lives play out. Let's examine some of the architectural trends to keep an eye on.
Sustainable Materials
With greater public awareness of environmental issues, and more stringent regulation being rolled out by governments across the world, we should see a continuation of an ongoing trend away from one-use materials and toward sustainable ones. Recyclable materials like steel and aluminium may begin to feature more prominently, with the latter being especially suited to window and door frames. On the other hand, products like bamboo, which grows incredibly quickly and doesn't drive deforestation, may start to be incorporated into interior designs. Working with repurposed materials of this sort demands high-quality tools, of the sort provided by SGS Engineering.
Home Automation
The integration of heating, lighting and security systems is likely to accelerate over the coming years. The 'smart-home' of the future will be one in which all of these systems interact with the homeowner's smartphone in order to reduce waste and improve functionality.
We should start to see these new innovations reflected in housing designs, which should incorporate space for these things from the very start. That might mean blinds that can be retracted and extended with a simple WiFi signal, or bathroom mirrors which broadcast the day's expected weather.
Kitchen Focus
The kitchen has for many years been the most important room in the home. It's where food is prepared, after all. But increasingly, kitchen spaces are taking on wider roles. They're places for meals to be consumed as well as created, and they're also social hubs, too. Plans for future projects will therefore likely place greater emphasis on this part of the home, incorporating open-plan layouts in the process.
Leisure Spaces
Increasingly, we're coming to recognise the importance of a healthy work-life balance. This not only helps to safeguard our mental health; it also makes us more productive. Thus we might expect to find more spaces for exercise, relaxation, and dining in a lush environment, particularly in office buildings and other workspaces.
Inside and Outside
Greater flexibility allows interior spaces to be rapidly converted into outdoor ones by simply folding away the appropriate walls or windows. This is among the key advantages of 'bi-fold' style glass doors, which can be used to adjoin a dining area with the outdoors – meaning an outdoor dining area in the summer, and an indoor one in the winter, without compromising on heat efficiency. This is only possible by using modern materials, but it is sure to be embraced in commercial applications.
Home Offices
By the same token, many of us have spent the past few months working from home. While the lockdown isn't going to last forever, it's likely that some of our working practices will persist for long into the future. We might therefore see some spaces in residential properties being explicitly designed with home-work in mind, coming with plenty of sockets and ethernet ports.
Comments on this Architecture Trends We Will Begin to See More of in 2020 article are welcome.
Residential Property Articles
Comments / photos for the Architecture Trends We Will Begin to See More of in 2020 Guide page welcome