Why use toilet partitions in your renovation tips, Property bathroom tips, Online washroom advice
Why Use Toilet Partitions in Your Renovation?
20 March 2022
There has been a new development in the way bathrooms are being built, and it certainly is an improvement from the old ways both in the ease at how it can transform and update the look of a bathroom, and in how durable, clean and long-lasting it can be. Imagine, having a bathroom that looks and feels like it is always new!
Nothing of that public bathroom smell and ickiness, only the safe and private facility that everyone needs in that kind of moments. This new invention is called toilet partitions – see www.toiletpartitions.com; it allows the builder to create multiple toilet stalls in a single bathroom. Which is basically the kind of bathroom that you can find in airports, train stations, gyms, schools, and even in some restaurants.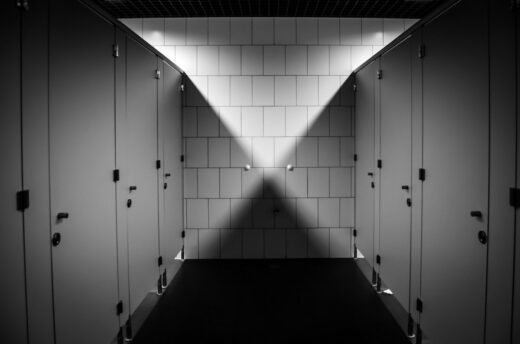 Why Use Toilet Partitions in a Home Renovation
Although you probably would not use the partitions in your house or apartment bathroom as you would not need it at all, but who is to say that you cannot use it to keep the shower and bath areas separate from the toilet. The toilet partitions are quite a hit with builders nowadays since it comes as a complete set with all the panels and hardware needed to install it, and even installing it is one of the easiest things to do. There is no need for additional workers or builders, you just set it up, place it in the area you want and then in a matter of hours, it is fully functional. On the practical side, toilet partitions are the best there is, it saves your time, money, and effort and you get the best-looking bathroom in the city.
Certain laws become problematic for most people, especially if it means changes in the building code or regulations and you just happen to own one. The American with Disabilities Act and the rest of the building code sees to it that the width and dimensions of a toilet must be large enough to enable handicapped individuals access to a public restroom wherever they may be. You need to be able to renovate your bathroom so that it is according to code and the ADA guidelines. The toilet partitions will help you achieve that and more, it will help make your bathroom look sophisticated and classy, as well as be in accordance with code. Even if it is just a bathroom, it can also become a huge and costly project if you do not know how to plan for it and identify certain strategies that you need to consider like using toilet partitions.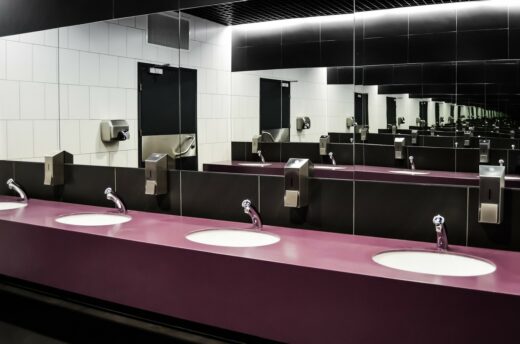 The Many Styles of Toilet Partitions
There are many styles that you can choose from when it comes to toilet partitions and each one has its strong points and your choice would depend on what will work for you in terms of budget and design. For the most part, the partitions are practical it allows you to build several units in a single area and this can maximize your space. If your bathroom in the past only had two or three stalls because the cement and tiles ate up most of the floor area, with toilet partitions you can add about two more stalls in the same space.
It is also economical since you just buy the partitions and install it, you do not need to add another wall or build another dry wall for it. There are many designs to choose from and the most important consideration for you to think about is the kind of space that you will be using for the bathroom. If it is a new build then you can have free reign on the design and style of it, but if it is a renovation in an old building, you cannot just knock out existing walls or raise the ceiling.
Thus, for those large bathrooms with high ceilings, you can probably use the ceiling mounted or hanging designs, but for those with low ceilings, the only option is the floor mounted designs. For those irregularly shaped bathrooms in old buildings that does not get used much but since each floor needs a bathroom you have to put it in there, you can probably just put two stalls in there and a little imagination of where to position the partitions would go a long way in making the bathrooms pretty and functional too.
The Convenience of Using Toilet Partitions
Toilet partitions are classified under modular construction materials, this would mean that it is a complete set of panels and hardware that comes together to build a single toilet stall. It is attached to a frame and then you just put it up together to complete the install. Hence, using toilet partitions are very convenient for the builder, there is minimal work needed to be able to install it and it can even be done with just two workers, a handyman could even do it as the set comes with a detailed guide and installation instructions.
However, if you do not have experience with building this type of stalls, it is best to ask help from a skilled professional as making sense of the diagrams and positioning of the panels might prove difficult. If you end up damaging a panel because you could not install it properly, it would be an added cost for the build as you cannot buy just one panel, you have to get the entire set. Also, the cinch to this convenience is that the partitions come in standard sizes for the recommended toilet size and dimension according to the building code and ADA, so you need to make sure that you get the correct size when you order the toilet partitions.
You might end up buying more than what you need and if budget is an issue, you need to keep it under budget at all times. For this, you might want to enlist the help of a skilled worker in measuring the dimensions of your bathroom and how many stalls you could put in it but keeping it within the requirements of the building code. Overall, when you get to see the results of using toilet partitions and how it can help you save money where it counts, then you will probably be using toilet partitions for all your bathroom renovations.
Comments on this guide to Why use toilet partitions in your renovation article are welcome.
Plumbers
Plumbers Posts
How to Know If a Plumber is Good
Why it is important to clean blocked drains
6 Reasons Why Your Toilet Is Clogged
Bathroom Design
Bathroom Articles
Design Solutions To Refresh Your Bathroom
Take Your Bathroom to the Next Level
Stylish ways to spruce up an older bathroom
Low-cost bathroom renovation in quarantine
Building Articles
Residential Property
Comments / photos for the Why use toilet partitions in your renovation tips page welcome