Why traveling is more dangerous than you think tips, Building visits guide, Online travelling advice
Why Traveling is More Dangerous Than You Think
6 August 2022
Who doesn't love traveling? Packing your suitcases to the brim, heading to the airport in an expensive taxi, and getting onto a flight to your dream destination. Many people count down the day until their next overseas trip — and there's a lot of behind-the-scenes preparation that needs to happen for a trip to be successful too.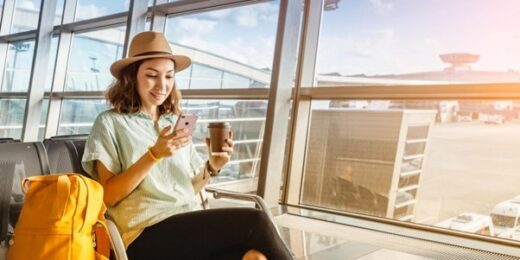 photo by frantic00/Shutterstock.com
Why Traveling is More Dangerous Than You Think Article
But, there's one thing that people tend to forget when they travel overseas. They won't be in the comfort of their own home, or even their own country. This leaves them having to rely on cheap and convenient public WiFi hotspots just to get connected to the internet. Browsing social media platforms, reading news, and even sending a simple message to your friends and family have one thing in common — you need an internet connection.
Unfortunately though, connecting to the internet in a foreign country is not always safe. Sure it's cost-effective and easy in the majority of cases, but there are some very real threats that you will face when your device is connected to a public WiFi hotspot. The best form of protection is to invest in a VPN. Keep reading to find out about the dangers of traveling without adequate digital protection, and make sure to invest in the best VPNs traveling before you even head over to the airport for your trip.
The Digital Risks of Traveling
When people travel overseas, they often think about the physical risks that they might be facing. Having their passports or devices stolen, falling into tourist traps, or even being injured and having to go to a hospital. But the majority of travelers hardly ever think about the digital threats that they might encounter on their journeys. The main reason for this is that the majority of people are unaware of the digital risks that they face while traveling.
When you're in a foreign country, you tend to avoid racking up an enormous cell phone bill through expensive roaming charges. Naturally, people prefer to use the convenience of public WiFi hotspots instead. These can easily be found at airports, hotels, and restaurants. They're cheap, easy to connect to, and you can access the internet as you normally would — which means they are the perfect solution for tourists who need to get connected to the internet.
The problem though is that the majority of public WiFi networks use unsecured connections. This is where cybercriminals thrive. While using an unsecured connection, a hacker can "listen in" on your device while you are using it. This means that they can intercept any data that is sent or received by your device. That data includes your login credentials, personal information, and even your banking details.
The last thing you want is for any of these details to be stolen while you are abroad. It's much more difficult to recover your accounts or stop a hacker from doing further damage when you can't even get connected to the internet. It's not like your hotel is much safer either. Many hotels also use unsecured networks and while you might be casually browsing through your social media news feeds, a hacker could be sitting in another room eavesdropping on your device without your knowledge.
What is a VPN?
Luckily though, there is still a way that you can protect your devices on unsecured networks. All you need to do is install a virtual private network, better known as a VPN. This cybersecurity tool has become incredibly popular in recent years, mainly because of its ability to change your virtual location — more on that shortly.
The main reason why a VPN is an essential digital tool that you need when traveling is because of its ability to encrypt your connection. While your VPN is active, no one will be able to see what you are doing on your device. Not even your internet service provider or the government will be able to keep track of your internet traffic. This means that cybercriminals stand no chance of eavesdropping on your device, even if you're on the same unsecured network — making VPNs the ultimate privacy and security tool.
More Benefits of a VPN
VPNs are far more than just cybersecurity tools though. They also give you the ability to change your virtual location at the click of a button — and this is why they have become so popular in recent years.
The internet uses an IP address to identify your device on any given network — and to pinpoint its physical location. When using a VPN, you can connect to a secure global server in another country or city around the world. Doing so will mask your real IP address, and your device will instead adopt the IP address of the server that you have connected to.
This allows you to browse the internet as if you were in another country. For example, you might be in Singapore, but you can access websites as if you were in the United States. This ability to change your virtual location in an instant is incredibly important.
The feature will help you to bypass internet censorship, which has become the norm in many different countries all around the world. It will also give you the ability to bypass geo-blocking restrictions, which are most common in the sports and entertainment industries. You can find new movies and series to watch on Netflix, or you can unblock your favorite sports streaming sites.
Never Use a Free VPN
It's important to install a premium VPN on your device rather than a free one though. That's because free VPNs come with a considerable amount of drawbacks that will have an impact on your overall experience. Here are just a few of the disadvantages of using a free VPN:
Slower connection speeds
More ads
Less secure
Daily data limits
Fewer global servers to choose from
Why Traveling is More Dangerous Than Imagined Conclusion
Finally, you need to make sure to install a premium VPN on your device before you travel. Many countries that use internet censorship will block you from accessing websites that allow you to install VPNs — leaving your device unprotected against these cyber threats while you're traveling.
Comments on this guide to Why traveling is more dangerous than you think article are welcome.
Travel
Travel / Dating Posts
The Power of Travel in Architecture Learning after Divorce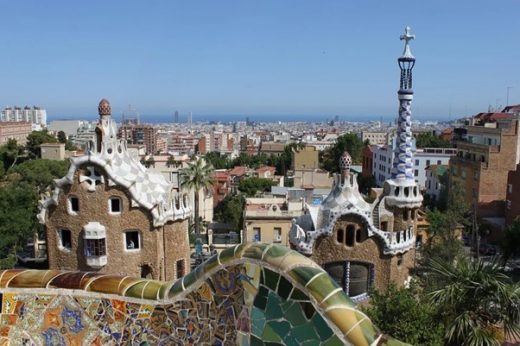 How to take incredible travel photos guide
Top 6 things to do in Maldives
Building Articles
Residential Architecture
Comments / photos for the Why traveling is more dangerous than you think advice page welcome