Why should you purchase a house and land package guide, Commercial property advice, Special bank loans
Why Should You Purchase a House and Land Package?
11 Oct 2022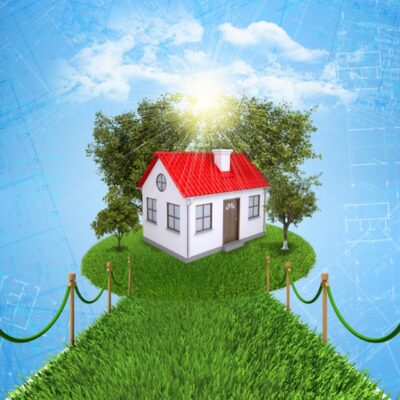 Have you been dreaming about building a new home? If so, a house and land package might be a great option for you. The option of purchasing a house and land package can be particularly attractive for first time home buyers because there are some great financial incentives offered to this special group.
Some banks provide specially formulated loans which allow you to purchase a piece of land and then receive advances to build a home on that land. There are certain pros and cons to this option which we will cover below. This should give you an overview on what to expect if you plan to purchase a house and land package.
Are House and Land Packages Affordable?
If you want to have a home in a certain area and would prefer to build your own home, then purchasing a house and land package offers a good option to make your dream a reality. When you build a home through a contractor you are offered many more choices in how your home is designed and completed.
If you select what is known as a "turnkey package" this means that the home is pre-built when you purchase the house and land package. You also have the option of purchasing vacant land and selecting a plan for the home that is to be built. Most builders that work in these options have a specific number of plans available for you to choose from.
Both options – working with a builder or buying a home that is already constructed are good ones. You can access many affordable options while enjoying the benefit of building a new home and with options for lot sizes and home plans, you can surely select a combination that fits your tastes and style. You can save money on stamp duty because that is a tax that is applied to the value of the land when it is purchased. If you are building a new home, you can also enjoy the benefits of the First Homeowner Grant.
Once you have decided you want to buy a house and land package, you will need to put down a deposit. You need to understand completely what is included in the purchase price and many of these types of packages do not include extra costs, but you will need to clarify. Some costs such as legal fees and land tax need to be taken into consideration. There are some concessions for stamp duty if you plan to purchase a house and land package if you meet eligibility requirements.
What are the Main Drawbacks to Buying a House and Land Package?
There are some drawbacks in the option of buying a house and land package. Those include:
You may tour a display home and decide on areas that you want to modify or personalize, and this will add extra costs onto your total. Anything categorized as an extra means that you will be faced with more costs when you include them in the home to be constructed. You should always have an open dialogue with your builder so that you fully understand what will be included in the price that is quoted to you. You should know what you are paying for in the basic package and what the extras are.
Lots can be a smaller size. Lots for house and land packages are created and then sold but the developer may decide to make some of the lots smaller so that the profit is increased. This could make the package deal more affordable, but it could also mean that the home to be build needs to be positioned correctly to make the most of the lot layout.
If you decide to buy a lot in a rural area you may be paying more to commute to work. It could also be more costly to ship building materials to your location. You should take a look at all of the extra costs and decide if it is worth it to you with all of those added costs to live in that particular area. You may also be able to travel to a park and ride area and ride on public transit to save money.
Purchasing a house and land package means that you are paying for the added bonus of having a custom home that you have been dreaming of. You want to ensure that you understand where costs can overrun and increase and take the necessary steps to ensure that your budget can handle those extra costs. If you run out of money while building a house it can be problematic to finish the project and you do not want to live in an unfinished home.
Your House and Land Package – Negotiations
Before you start to look around at house and land packages, you should speak to a bank about being preapproved so that you know exactly how much money you can spend. If you have been dreaming about purchasing a house and land package, then this is a great option so that you know exactly how much you can afford when you start to look at the various house and land packages for sale near you. The last thing you want to do is to find a house and land package that you love only to find out that you are not able to purchase it.
Pre-approval means that a bank will examine your debts and obligations and subtract that total from the amount of money you bring home. Whatever number remains will give the bank a better idea of what you can afford to pay monthly for your mortgage payment. This number will provide the bank with a better understanding, along with your salary and credit history, on how much of a mortgage you can afford to pay. The bank will then offer you a pre-approval of mortgage which gives you a certain amount of time to find and buy your house and land package. Mortgage brokers can find good options for mortgage pre-approvals because they can shop around and have lenders compete for your business by providing you with several options of great rates.
A mortgage is one of the biggest commitments you will make, so you will want to know as much as possible about the amount and type of financing that is being offered to you. Once you understand this you will be able to make a decision on which package works best for you.
Are you a First Time Home Buyer?
A first-time home buyer has certain considerations when it comes to house and land packages. First of all, they can purchase a house and land package with only a 5% deposit. This is because they qualify for the First Home Load Deposit Scheme Guarantee which is only available on the purchase of a new home by a first-time home buyer. If you are looking to purchase using this option, then you need to be aware of the main guidelines. Firstly, the building process must be started within six months after the contract has been signed and comes into effect.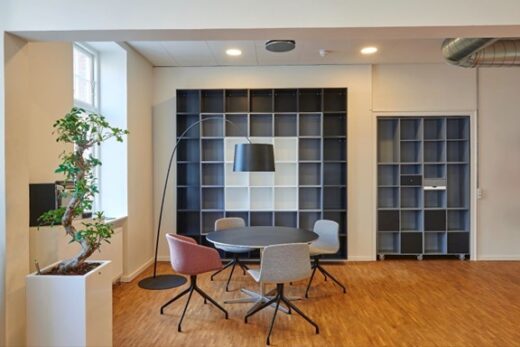 The home being constructed must be completed within two years of the contract becoming effective. Once the home has been constructed, you have to move in once the occupancy certificate has been issued and you have just six months to do that.
It is important to consider every option available to you when you are looking at house and land packages. There is some room to negotiate with the vendor once you have received financing pre-approval. Having financing ready to go does provide you with a certain advantage over other buyers because you will be able to close a deal quickly once you find something that works for you. The developer wants to sell the lots as quickly as possible to recoup the money that they have laid out. With pre-approval you are able to negotiate a deal that is fair to you and to the vendor. It is a good idea to familiarize yourself with your local area and what is for sale in that area when you decide to purchase your house and land package.
Purchasing a house and land package will allow you to build a home in an area that is not completely developed. This can mean more privacy, peace and affordability and allows you to have many options that you would not otherwise be able to access in a new home. Some home buyers just want to purchase a home that is already built so that will cut down on the competition when it comes to finding a house and land package in the area that you wish to reside in. When you save money on your purchase price it can allow you to better afford customizations. The costs you spend in customizing your new home could be similar to what you would spend in renovating an as built home. House and land packages offer a good option to anyone who is ready to build a new home in an area that they want to reside in.
Comments on this guide to why should you purchase a house and land package? article are welcome.
Flooring
Flooring Architectural Designs – selection below for property:
Most common flooring installation mistakes homeowners make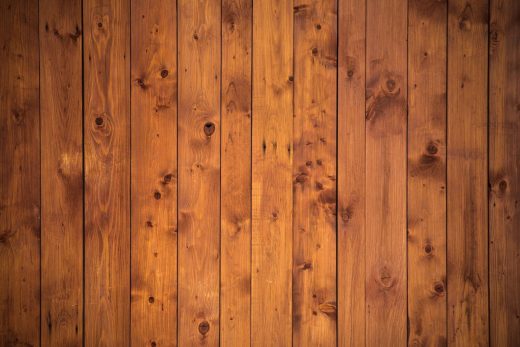 Solid wood flooring for your home
Advantages And Disadvantages Of Hardwood Flooring
Common Flooring In Commercial Renovations
Advantages And Disadvantages Of Hardwood Flooring
Building Articles
Residential Architecture – selection:
Comments / photos for the Why should you purchase a house and land package advice page welcome