Improving office wellbeing & health with interior office designs, Commercial property advice
Improving Office Wellbeing & Health With Interior Office Designs
11 Oct 2022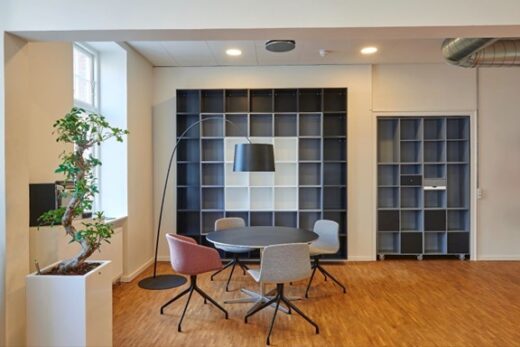 A calm mind will always bring a better outcome" – the true to life quote.  In our fast paced world and with the stress which usually accompanies office life, having a tranquil place to work in can have an amazing effect on the employer, employees and their quality of work.  Considering the amount of time that is spent in the office, a healthy and serene working environment can benefit the people working there, both physically and mentally. The Office Interior Company provides just what is needed to achieve this.
If a new office outfit is required or refurbishment of an existing office, our commercial interior services are designed to provide the essentials.
Consultancy:  A completed office fit out should reflect the personality, based on the requirements of the occupants. Our expert team will first meet to discuss the basic requirements and offer options to suit the available space and the workforce.  This will be done according to the budget provided.
Healthy environment:  Health has been described as "a state of complete physical, mental and social well-being."  The lockdowns during the pandemic had people cooped up for so long which created more awareness of the need for open spaces and a hygienic environment. These facilities have now become necessities which are being integrated into work spaces and offices as well.  Using natural material instead of synthetics ensures the indoor air is healthy and toxin-free. Pollution of air from gas emissions, insufficient ventilation and surfaces to prevent SBS (sick building syndrome) need to be studied and arrested.  Natural wood, jute, bamboo, leather and cork are some materials used to create a safe and calm ambience.  Air purifying indoor plants are healthy and also add to the decor.
Light:   Natural light is the best and should be used to the maximum. Sunlight helps decrease anxiety and is a good mood enhancer.  Daylight suppresses the melatonin hormone (body's sleep cycle) so a person's alertness is high when there is natural light around.  So also are the energy levels which increase work output.  Installation of large windows, skylights and screen walls are ways to maximise natural light.  Where not possible, indoor lighting is used to mimic daylight and in a way that is beneficial for the type of office work and employees' health.  Warmer colour temperatures and controlled LEDs offer an ambient setting. A healthy environment needs the lighting to include luminating levels for specific tasks, dimming controls according to functions and controlling surface glare. Green building systems usually look at low, mid and high settings for overhead lights.
Sound:  Acoustic measures are required, as this is a major requirement of wellbeing for high levels of concentration and productivity.  Sound insulation with suitable surrounding noise levels can be accomplished with sound reducing surfaces such as acoustic ceiling panels, wallpaper or paint, flooring underlay and soft fittings.
Ambience:  A learned professor said, "It's not natural to just be staring at a screen all day.  Reducing the amount of sedentary time is just as important as exercising."  Organisations are now looking at ways to keep their workforce healthy and happy, realising that provision of additional facilities will not only increase their productivity but their loyalty as well.
Active accoutrements such as standing or treadmill desks offer mobility.
Interaction with people leads to socialising, working and learning together.  Design strategy can be utilised in general areas to encourage staff members to "move and mix" so they enjoy meeting over a coffee or in the communal dining area.
Having a "regenerate room" in the office is a means of reducing stress levels and increasing cognitive function.   Besides the use of healthy materials as mentioned above, multi-sensory factors such as sound, thermal, texture, colours and scent are taken into consideration to offer the best amenities. Biodesign and lush, leafy landscaping and artwork adds positivity to the ambience. Of course, if there is space for an outdoor garden, it would be the best biophilic way to relax.
Conclusion: An office fit out is not just providing a place for people to work in.  It involves so much more.  To gain the maximum productivity, the staff need to eagerly look forward to coming to work each day.   Providing a healthy, comfortable office environment, which also enhances wellbeing, is the key to offering both physical and mental stress reduction.  This, in turn, assists with focused concentration on the job to be done which leads to high yielding results.
Comments on this Improving Office Wellbeing & Health With Interior Office Designs article are welcome.
Flooring
Flooring Architectural Designs – selection below for property:
Most common flooring installation mistakes homeowners make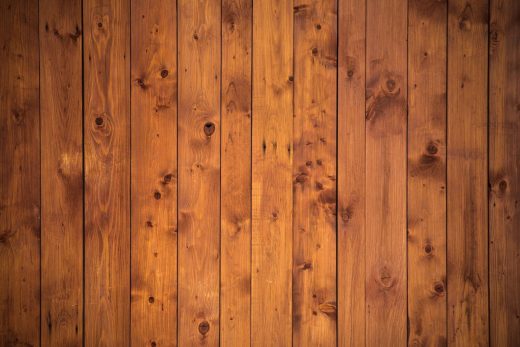 Solid wood flooring for your home
Advantages And Disadvantages Of Hardwood Flooring
Common Flooring In Commercial Renovations
Advantages And Disadvantages Of Hardwood Flooring
Building Articles
Residential Architecture – selection:
Comments / photos for the Improving Office Wellbeing & Health With Interior Office Designs page welcome