Why more businesses are choosing asphalt and why you should too, guide, UK tarmac, British road surfacing advice
Why More Businesses Are Choosing Asphalt
14 Jun 2022
Asphalt is a popular surface material; it's been a go-to for both businesses and homeowners for decades. Asphalt is an affordable, versatile, and durable material that can withstand heavy traffic loads and last for years with minimal maintenance.
Asphalt continues to be one of the most widely used building material in the world because it's easy to maintain, cost-effective, long-lasting and 100% recyclable. From, roads, runways and car parks to playgrounds, cycle ways and driveways, asphalt surfaces are ubiquitous because they offer so much value with very little upkeep required. Here are the top reasons why more businesses are choosing asphalt and why yours should too.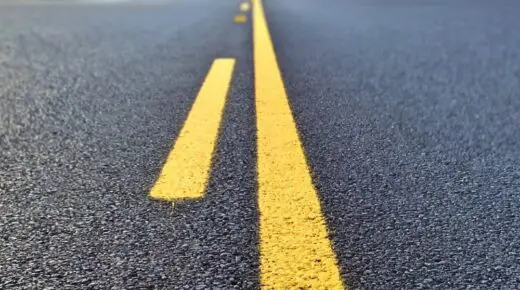 Why More Businesses Are Choosing Asphalt Advice Guide
What Is Asphalt?
Asphalt is a mixture of aggregates (crushed rock, sand or gravel) and bitumen which is used for constructing and maintaining roads, car parks, pavements, runways, play areas, driveways and so on.
What Is Asphalt Used For?
Asphalt can be used for a variety of purposes. It's commonly used to build roads, pavements, car parks and driveways,. Whether you want to build a new car park for your office space or you're in need of roads for a development project, you'll need an asphalt contractor and supplier. When you're looking for the right contractor for your project, check out this asphalt supplier.
Provides A Smooth And Comfortable Finish
Asphalt provides  an exceptionally smooth, durable, quiet and comfortable surface for vehicles to drive on, bike to ride on and pedestrians to walk on.
It's More Cost-Efficient
The cost of asphalt is a major factor in why more businesses are choosing it. Asphalt is an affordable option for any business, regardless of the size or budget as it is more economical than many other surfacing materials. It is also durable and can be easily maintained to extend its life. It is quick to install, saving on labour costs, and offers great value without requiring any costly upkeep.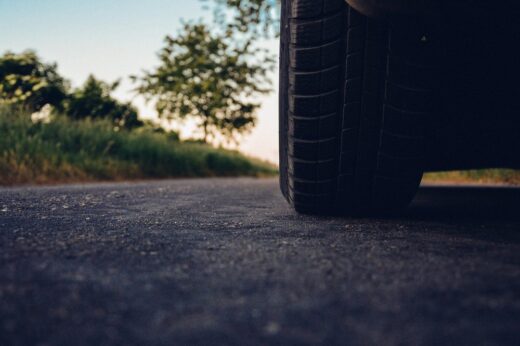 Safety First
Asphalt provides a safe, skid resistant surface for all users, even in wet weather. Additionally, the composition of asphalt prevents it from being a safety hazard for drivers. It's not porous and will not trap oil, gas or other fluids below the surface. This means that drivers won't need to worry about skidding when they're driving on asphalt surfaces.
Quick To Lay
One of the most common reasons that people choose asphalt is because it's quick to lay. Unlike other surfaces like concrete, brick, block or paving slabs, asphalt can be laid quickly with minimal disruption to traffic flow.
Durable
Asphalt is a durable surface material with a design life of between 15 and 20 years.
Environmentally Friendly
Asphalt is one of the most recycled materials in the world. It's 100% recyclable and can be reused to create new asphalt.. Warm mix production techniques can also be used to reduce the carbon emissions associated with asphalt production and laying by up to 15%. Warm mix asphalts (WMAs) are manufactured and laid at lower temperatures than traditional hot mix asphalts, using less energy to save carbon emissions without compromising performance. These are just some of the reasons why asphalt is the most sustainable choice for any business, and when you're looking for sustainable solutions for your next project, asphalt is one of the best materials to choose.
Asphalt Roads Can Reduce Noise
Noise pollution is a serious concern for cities and towns as urban sprawl continues. Asphalt roads can reduce noise pollution because asphalt has natural sound-deadening properties that reduce the impact of heavy traffic and noise from passing vehicles. Asphalt, when laid properly, can help absorb sound and reduce noise pollution, meaning that your asphalt surface may decrease noise pollution for residents living in close proximity to your establishment.
It Has A More Attractive Finish
One of the top reasons why more businesses are choosing asphalt is because it has an attractive finish. Asphalt has a more appealing look than other surfaces for roads and car parks, like concrete and brick. This is especially important when it comes to aesthetics, as many people will judge a business based on its appearance alone before they ever step foot inside. It offers a smooth surface that's easy to clean, making it an excellent choice for both roads and car parks.
It's Easy To Maintain
Asphalt is easy to maintain and a range of preservative and preventative treatments are available in order to extend its usable life. Asphalt surfaces are also easy to clean, which is another reason why they're so popular. Businesses don't have to worry about puddles of water sitting on the surface for days. It's an excellent option for businesses looking for a low-maintenance solution for their parking lot or driveway.
Conclusion
More and more business owners are turning to asphalt for their road and car park needs. This is because asphalt is cost-effective, quick to lay and durable. In addition, asphalt can reduce noise, is 100% recyclable, and has an attractive finish. Asphalt is also easier to maintain than other surfaces for roads and car parks. If you're looking for a new road or car park, you're in luck. With asphalt, you can have a brand new surface in no time at all. The benefits of asphalt are numerous, and businesses should seriously consider this surface for their next project.
Comments on this Why More Businesses Are Choosing Asphalt article are welcome.
Building Articles
New Architecture Design
OUTSIDE the Box, Toronto, Ontario, Canada
Design: Weiss Architecture & Urbanism Limited with Wonder Inc.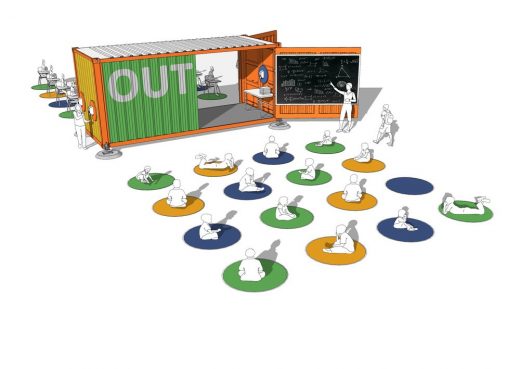 image courtesy of architects practice
OUTSIDE the Box
Mastic Asphalt – The King of Waterproofing
Comments / photos for the Why More Businesses Are Choosing Asphalt page welcome