The art of event production guide, Indoor & outdoor style advice, Show day
The Art of Event Production – Indoor & Outdoor
14 Jun 2022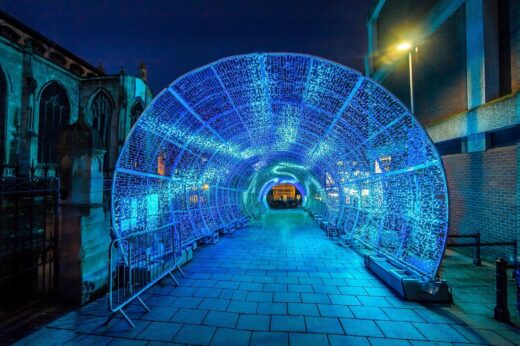 What is Event Production? Event production entails logistics coordination before, during and after an event. It entails finding the best location, working with dependable and hardworking people to offer clients completely customized services, personalized to their needs.
If you want to make sure that your event will be a success, it is important to work with a professional event production company.
The Process
Pre-Production – Pre-production is the initial phase of event production. It usually begins three months before the event's date, but can be as short as a few days. It starts with listening to the client's pitch. It also involves helping the client comprehensively plan the concept, logistics planning, and creating the schedule.
On-Site – The second phase of event production occurs a few days prior to the event. The rental and staging firms, as well as the production team, should come on-site at this time for set-up and rehearsals.
Show Day – This is the actual day. The show team should arrive several hours before opening to make last-minute tweaks and ensure that everything is running as planned.
Load-Out – Load-out is the concluding phase of event production. After the conclusion of the event, the production crew can disassemble the stage and tools and initiate the post-event meeting.
Challenges
One of the greatest obstacles you might face as an event planner is dealing with a client that lacks a clear vision. If your client doesn't provide enough information on logistics or goals, you'll have to create a roadmap. Therefore, ask them the right questions. For instance, about which event aspects are the most critical to them and their budget.
Last-Minute production changes can be a huge challenge. Technical concerns, revisions in customer requirements, and location issues may demand last-minute adjustments. Endeavor to be resistant to obstacles, to launch the event with elegance when any of these occurs.
Indoor & Outdoor Events
Corporate Event Production – Corporate events include trade shows, conferences, product launches, and team-building events, which happen in a business-oriented setting. The long-term goal of these events is to increase the return on investment. Thus, they involve increasing brand awareness or acquiring new clients.
Live Sporting Events – Sporting events are aimed at increasing the fan experience. The production department's ultimate duty entails finding out what excites fans during the live event.
Broadcasts and Televised Events – Here, the event's success depends on the viewer's experience. Thus, event production businesses use their knowledge of audiovisual technology to captivate the audience. It's worth noting that there is little room for error and omission in televised events and broadcasts; every aspect must be precisely timed. Top event production businesses anticipate and prevent errors to create flawless broadcasts.
If you follow all the listed hints, your event will most likely be a complete success. Before signing a contract, it can also be useful to research the reviews of the company on the Internet. If the company has been around for a while, there will be enough testimonials online.
Comments on this guide to the art of event production article are welcome.
Outdoors
Outdoor Posts
How to renovate outdoor space to increase home curb appeal
Landscaping and garden design ideas for your outdoors
Buildings
Residential Architecture
Comments / photos for the The art of event production advice page welcome