Why Columbus Ohio is nicknamed "The Arch City" and other interesting architecture facts, USA buildings, American Design
Why Columbus Ohio is Nicknamed "The Arch City" and Other Interesting Architecture Facts
16 Apr 2023
Columbus is the state capital of Ohio, and so you'd expect it to be the heart of commerce and culture, which is certainly the case.
As part of this, it has lots of interesting architecture to discover, and has even earned a reputation further afield because of its unique buildings, monuments and other manmade structures.
Let's delve into what makes this city special, starting with how it earned its nickname, and covering all things architecture-related.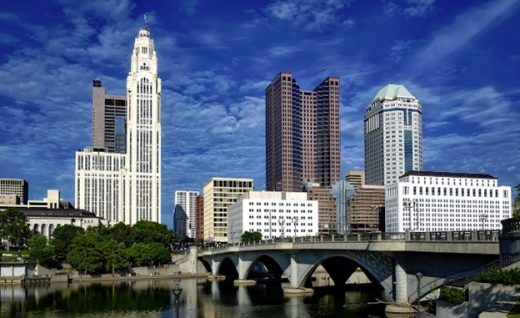 Image Source: Pixabay
Unveiling the Mystery Behind Columbus Ohio's "Arch City" Nickname
If you've heard that Columbus, Ohio is nicknamed the Arch City, then you might have rightly assumed that this relates to an architectural element. And indeed you'd be right, since this moniker was actually derived from arches that were erected across the main thoroughfare in the early part of the last century, initially to support street lighting, and subsequently to house power cables for electrified trolleys that served the public.
Today, these iconic archways are no longer in their original place, but have been remade from sturdier materials in the Short North suburb, serving as a reminder of the city and the state's long-standing history of architectural innovation.
Discovering Historic and Futuristic Structures in The Heart of Ohio
As well as its brawny bridges, Columbus is home to a variety of historic structures such as the LeVeque Tower, which was constructed during the 1920s and stands at 47 stories tall. This skyline-defining building has been featured on many postcards around the world due to its unique architecture design.
For those seeking something more modern, there are several innovative architectural projects located throughout this city that showcase cutting-edge technological advancements. This includes Highpoint on Columbus Commons, as well as the Smart Columbus Experience Center, which boasts interactive media elements.
Away from the city's beating heart, there are many great neighborhoods to explore, and even to call your own if you're thinking of relocating. And with low rates on HELOC loans available, and other competitive interest mortgage products out there, now could be the time to make the move.
A Look at Notable Buildings & Monuments that Define This Midwestern Metropolis
From the iconic Ohio Statehouse to the contemporary Greater Columbus Convention Center, there are several structures that define this vibrant city.
The Ohio Statehouse is one of the oldest and most renowned buildings in town. It was constructed during 1839, and represents a unique blend between neoclassical and Greek Revival architecture styles.
Meanwhile the Greater Columbus Convention Center was designed by Peter Eisenman, and has been added to and expanded significantly over the past three decades, so that it blends the old and the new in its aesthetics as well as its facilities.
Taking in Stunning Skyscrapers Across the City
We've already touched on one of the high-rises that Columbus has to offer, in the form of the LeVeque Tower, but there are others that make up the skyline and wow visitors and locals alike.
The William Green Building is typified by its late-80s origins, and is contrasted by the similarly aged Huntingdon Center, showing that design languages and choices are not necessarily tied to the decades in which they were chosen.
Indeed all of the modern skyscrapers in Ohio's capital are best seen as a whole, so head to Capitol Square, and you'll have a 360 degree experience of all its architectural quirks in one place.
Final Thoughts
If you happen to be passing through Columbus, or you're planning a special trip to Arch City, you won't be disappointed by the architecture that's on display, especially if you've done some research ahead of your arrival in town.
Comments on this Why Columbus Ohio is Nicknamed "The Arch City" and Other Interesting Architecture Facts article are welcome.
Roofing Articles
Roof Gutter Posts
Clearing clogged gutters quick guide
The importance of installing gutters in houses
Roofing Posts
What You Need to Know About Replacing Your Roof
10 helpful tips to avoid leaking roofs
Homes
Residential Architecture Articles
American Architecture Designs
America Architecture News – latest building updates
American Architectural Designs – selection:
Nancy and Rich Kinder Building, Museum of Fine Arts Houston, Texas
Design: Steven Holl Architects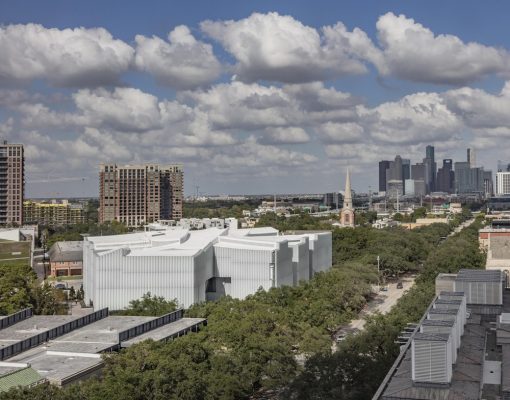 photograph © Richard Barnes, courtesy of the Museum of Fine Arts, Houston
Nancy and Rich Kinder Building Houston
National Medal of Honor Museum, Arlington, Texas
Architecture: Rafael Viñoly Architects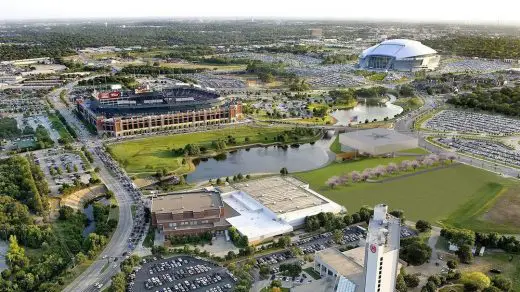 image courtesy of architects
National Medal of Honor Museum
Comments / photos for the Why Columbus Ohio is Nicknamed "The Arch City" and Other Interesting Architecture Facts page welcome