Jayasom Wellness Resort Amaala, Red Sea Global Saudi Arabia, Middle East residences images
Jayasom Wellness Resort, Amaala, Red Sea
11 March 2023
Location: Amaala, Triple Bay, Red Sea, western Saudi Arabia
Wellness operator Jayasom to debut integrative health resort at Amaala
Integrative Adults Only Resort – Guest Villa with private pool and outdoor terrace: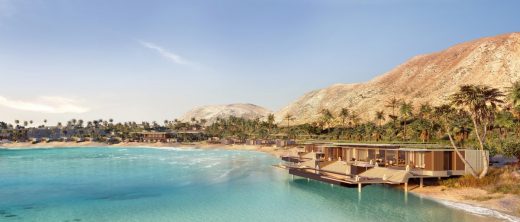 Jayasom health resort at Amaala
Jayasom Wellness Resort, Amaala joins accolade of international partners announced for Red Sea Global's groundbreaking new wellness destination, Amaala
Singapore, March, 2023 – Destination wellness resort operator Jayasom has revealed plans to deliver an integrative multigenerational health offering for Amaala, one of the world's most ambitious tourism destinations developed by Red Sea Global (RSG).
With a planned total of 153 keys and 24 branded residences, Jayasom Wellness Resort, Amaala is situated in Triple Bay and will comprise of a family wellness product alongside an adults-only zone, as well as residences for sale to private owners. The resort experience and all facilities are designed to immerse guests in a journey of personal transformation, with approximately 7,000 square metres dedicated to covering Holistic Health, Fitness, Physiotherapy, Nutrition, Aesthetic Beauty, and Spa. This will be complemented by an extensive conscious cuisine offering across multiple outlets.
"We are delighted to announce our inaugural flagship property and look forward to sharing our integrative wellness approach with visitors and residents at Amaala. Health is a key motivator for travellers today and we are honoured to be leading the way on this ambitious project in partnership with RSG. Together, we will set new standards for the global wellness travel industry and help propel it to the next level. Our partnership is built on shared values of sustainability leadership and community responsibility, and we are proud to bring our sector expertise to this project driven by service excellence," commented Karen Campbell, CEO of Jayasom.
Integrative Adults Only Resort – Carefully placed in the natural environment along the Nabatean bay, Beach villas offer a unique guest offering: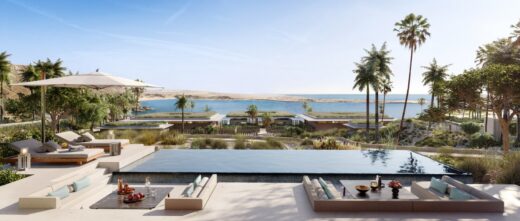 An all-encompassing approach to health and wellness will pay careful attention to the needs of each guest, curating stays that draw together Western evidence-based practice, holistic remedies, and local wisdom. Guest journeys will be delivered as retreat experiences by an expert team of highly trained therapists and staff, including medically certified specialists.
From tailor-made movement-based programmes to build strength and flexibility, to minimally invasive beauty procedures using the latest US FDA-approved technology, all programmes are supported by nutrition and education on mindful consumption. Innovation will also play a central part in the offering, with treatments based on real-time research and technology delivering a new pinnacle in personalisation and seamless guest journeys.
Spaces across the resort will be dedicated to contemplation, self-healing, and self-discovery, and seamlessly integrated wellness trails, yoga pavilions and labyrinths have been designed to offer a sense of discovery. The state-of the-art spa has been designed to respect the two offerings of the resort – a serene adults-only space and a more energetic family experience. Guests will encounter a cocoon type environment beautifully integrated within a horseshoe shaped natural land formation. An adult entry and family entry will be included to support Jayasom's multi-generational resort.
John Pagano, Group CEO of Red Sea Global added: "Jayasom will offer our guests a holistic sanctuary where they will be surrounded by the stunning natural landscape of the Red Sea coastline. We want visitors to truly appreciate the beauty of this unique destination while focusing on their transformative journey through the world-class wellness facilities on offer. This partnership is yet another exciting step in growing our luxury brand portfolio at Amaala and welcoming our first guests next year."
Family Friendly Integrative Resort – Main pool and Kids pool by the beach side and overlooking the Nabatean Bay: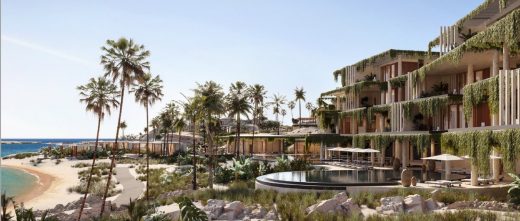 The adults-only zone of the resort will allow a peaceful and tranquil environment to facilitate a truly rejuvenating experience, dedicated to contemplation, healing, and self-discovery.
Meanwhile, the family section will be where guests come together to make meaningful connections, enriched by truly authentic experiences. Branded residences will offer an opportunity for families to make the Jayasom philosophy a permanent part of their lifestyle. While enjoying the comfort of their own private villa, homeowners will benefit from a wellness community and the holistic wellness offerings of the resort.
Sustainability is a cornerstone of Amaala, with the entire destination set to be powered by 100% renewable energy. The development targets a 30 percent net conservation benefit by 2040, which will be achieved by the expansion of key natural habitats that encourage biodiversity to flourish.
Once complete, Amaala is set to employ approximately 50,000 through direct, indirect and induced roles. Jayasom Wellness Resort, Amaala will form part of the first development phase of Amaala, which is well underway and expects to welcome its first guests in 2024. This will consist of eight resorts offering upwards of 1,300 hotel keys.
Upon completion, Amaala will be home to more than 3,000 hotel rooms across 25 hotels, and approximately 900 luxury residential villas, apartments, and estate homes, alongside high-end retail establishments, fine dining, wellness, and recreational facilities.
For more further information on Jayasom, please visit www.jayasom.com and www. RedSeaGlobal.com
Integrative Family Friendly and Adults Only Resort – With one of the most comprehensive Holistic Wellness offering; Family Friendly Integrative Resort and Adults only Integrative Resort offer unique and carefully crafted guest experiences to the needs of each guest: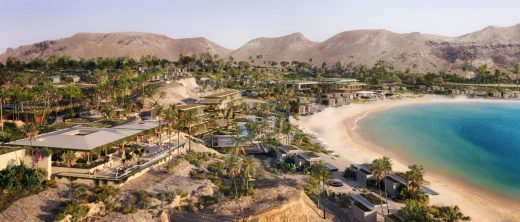 Jayasom
Jayasom is a leader in curating and operating destination wellness resorts around the globe, with current properties under development across Asia, the Middle East and Europe. A dynamic crucible of wellness wisdom and hospitality expertise, the team at Jayasom have many years of experience developing the offerings of the world's leading destination health resorts.
A deep knowledge and understanding of the sophisticated needs and desires of the 21st century global traveller is coupled with a mission is to inspire wellness through personalised programmes built on compassion and care. Outcomes are sustained by gentle motivation and shared know-how, to bring about ongoing lifestyle change and support long-term healthy living.
Jayasom properties are conceived to be sanctuaries dedicated to making each stay a precious experience and providing space for inspiration. Respect for local traditions is woven into each development, ensuring a connection to the community and environment. Designed with integrity and rooted in responsible building methods and operations, sustainability is an essential component of the Jayasom philosophy. All aspects are developed to make a positive environmental, social, and economic impact, with centre stage given to scrupulous measurement of energy and water consumption; use of renewable energy; circular waste management; food donation programmes; and low impact food production via local organic farming.
More than that, Jayasom aims to share its wellness wisdom to provide leadership within the communities in which it operates, nurturing and activating team and stakeholder health. Back of house areas, staff housing, and off-site academies are the starting point for each development, providing the community with access to a sustainable wellness lifestyle. Staff are regarded as equal partners, and nurturing talent is a central tenet in attracting and retaining a team that is enabled and committed to Inspiring Wellness.
Amaala
Set in the Prince Mohammad bin Salman Natural Reserve along Saudi Arabia's north-western coast and spanning 4,155 sq. km, the year-round destination features a pristine landscape and diverse natural ecosystems, coupled with a unique and intriguing heritage and local culture.
Designed to evolve and elevate the very best in travel, Amaala is an ultra-luxury destination and the first global integrated family wellness destination, set to curate transformative personal journeys inspired by arts, wellness, and the purity of the Red Sea. State-of-the-art facilities and an attractive year-long events calendar will ensure Amaala is a distinctive wellness destination worldwide.
Phase One of Amaala – focused on the Triple Bay masterplan – is well underway, with our first guests to be welcomed in 2024. It will consist of eight resorts offering upwards of 1,200 hotel keys. Over 300 contracts have been awarded to date worth in excess of 6.6 billion riyals.
Once complete, Amaala will be home to more than 3,000 hotel rooms across 25 hotels, and approximately 900 luxury residential villas, apartments, and estate homes, alongside high-end retail establishments, fine dining, wellness, and recreational facilities.
Two of Amaala's signature attractions will be the Red Sea marine life institute – an educational and scientific research center designed by world-renowned architects, Foster + Partners – and the Triple Bay Marina Yacht Club, which is set to become an international hub for luxury yachting.
Sustainability is a cornerstone of Amaala, and the entire destination will be powered by 100% renewable energy, for which the resulting saving in CO2 emissions to the atmosphere is equivalent to nearly half a million tons each year. The destination will operate with a zero-carbon footprint once fully operational.
Red Sea Global
RSG (https://www.redseaglobal.com/) is a closed joint-stock company wholly owned by the Public Investment Fund (PIF) of Saudi Arabia.
RSG is a global multi-project developer, seeking to lead the world towards a more sustainable future, showing how responsible and regenerative development can uplift communities, drive economies, and enhance the environment. The protection of natural capital is central to all development decisions, as the organization seeks to create a better future for all.
A cornerstone of Saudi Arabia's Vision 2030 ambition to diversify its economy, RSG is playing a key role in transforming the nation, by creating exciting opportunities for young Saudi talent and the private sector, as it develops built assets and destinations across multiple sectors that make a positive impact for people and planet. RSG is the visionary company behind some of the world's most ambitious development ventures, including luxury regenerative tourism destinations such as The Red Sea and Amaala.
Across its portfolio, RSG leverages the most innovative concepts, strategies, and technologies to deliver projects.
Jayasom Wellness Resort Amaala, Red Sea Global Development, Saudi Arabia images / information received March 2023
Location: Shurayrah, Saudi Arabia, the Middle East
Red Sea Global Development Designs
Red Sea Global Architecture Projects
Shurayrah Bridge
Design: Archirodon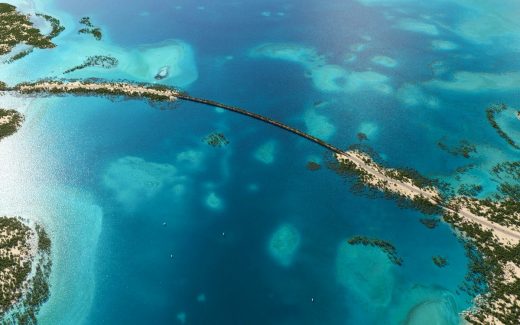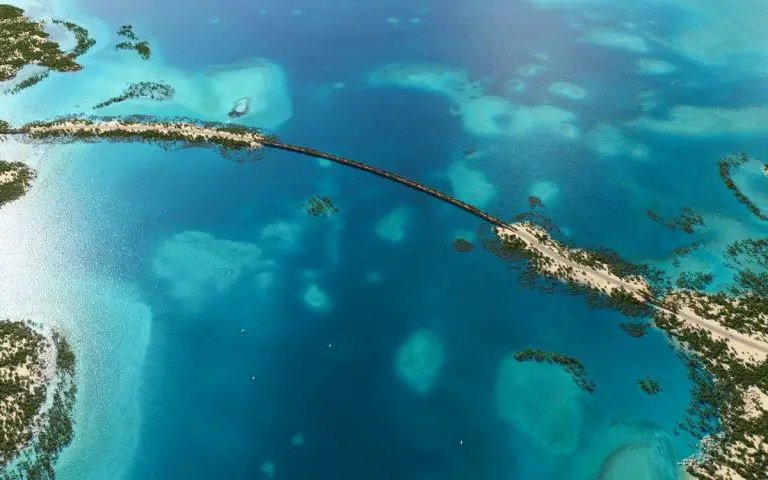 image courtesy of architects practice
Shurayrah Bridge, Red Sea Development
Triple Bay and The Coastal Development, Prince Mohammed bin Salman Nature Reserve
Master Planners: HKS Architects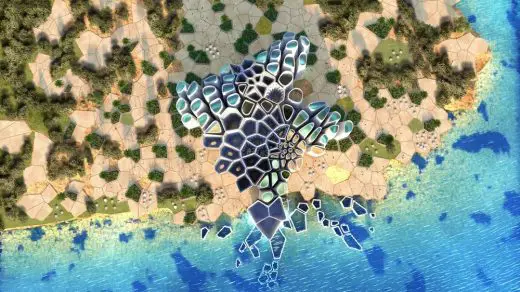 Triple Bay at AMAALA
Triple Bay & Coastal Development
Marine Life Institute, AMAALA Triple Bay, western Saudi Arabia
Design: Foster + Partners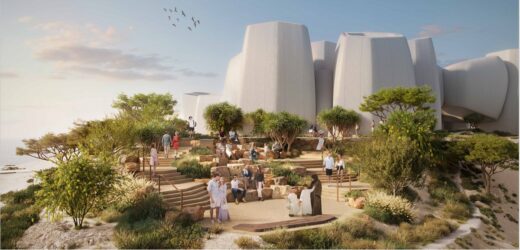 image courtesy of architects practice
Marine Life Institute AMAALA Triple Bay
Architecture in Saudi Arabia
KSA Architectural Projects
Saudi Arabia Architecture Designs – chronological list
Saudi Arabia Architecture News
Saudi Arabia Buildings – Selection
Urban Heritage Administration Centre, Diriyah, Addirriyah, north-western outskirts of the Saudi capital
Design: Zaha Hadid Architects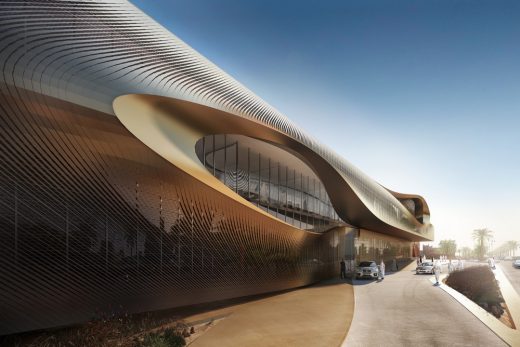 render : Methanoia
Urban Heritage Administration Centre in Diriyah
Jeddah Rose, Jeddah
Design: PARALX, Los Angeles / Beirut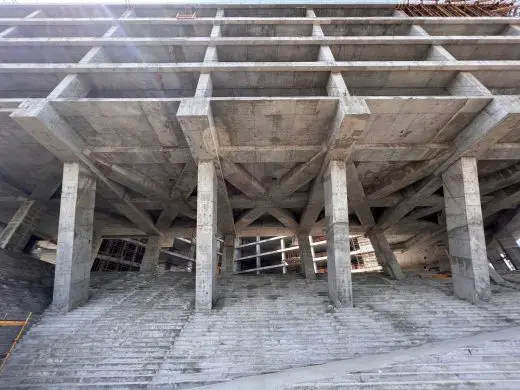 image courtesy of PARALX
Jeddah Rose Building
Saudi Arabian Architecture Competition, Madinah
Design: Rafael de La-Hoz, Spain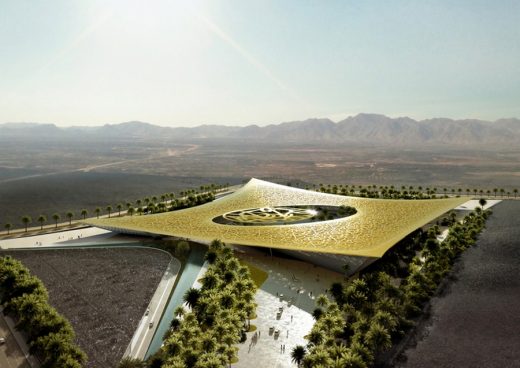 image courtesy of architects office
The Noble Quran Oasis in Madinah, Landmark in KSA
Comments / photos for the Jayasom Wellness Resort Amaala, Red Sea Global Development, Saudi Arabia page welcome