What to look for when choosing a house buying company guide, Property purchse tips, Home buy online advice
What to Look for When Choosing a House Buying Company
15 Jun 2021
Companies in the business of buying houses have been growing in popularity. The number of homeowners looking to sell a house quickly for cash has grown significantly. This is likely due to an increase in personal circumstances forcing people to sell their properties quickly. It could be financial difficulties, a relocation to a different country or state, a medical emergency, properties damaged by natural disasters, foreclosed properties, or even a divorce.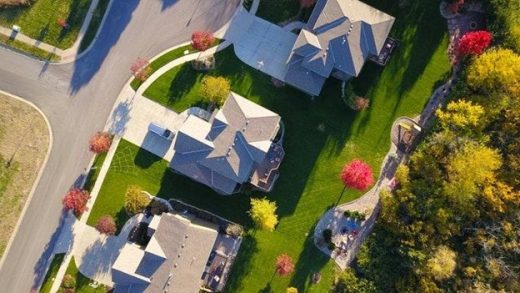 What to Look for When Choosing a House Buying Company Guide
However, with the rise in house buying companies also comes the rise of shady companies that are out to take advantage of property sellers who may not know any better. If you are looking for an honest and transparent house buying company that will deal with you fairly, you need to know some of the red flags you should be looking out for.
Company experience
While it is not always the case, house buying companies with many years of experience are likely to offer the best service to their clients. Check the company's website to know more about them. Look for information about how they deal with customers and compute their offer. See if they have a mission larger than themselves. In the case of www.burlingtonhousebuyers.com, they clearly stated their mission, which is to give back to their community by turning houses they buy into affordable housing.
Compare services among several house buying companies. Inquire if the company has insurance cover for risks they assume in trying to sell houses. It is a sign that the company is responsible and prudent in its operations. Lastly, check if the company is accredited with the Better Business Bureau (BBB). BBB gives companies listed under them a rating based on criteria like years in business, customer complaints, transparency, and any government-sanctioned actions against the company.
Client referrals
Ask the company for a list of references. The information should include contact information. Go over this list and get a feel of the kind of customers the company has served. Call some of the clients so you have firsthand information on their experience. Positive experiences with the company by friends and family actually make a strong case.
Cash is best
Most professional house buying companies will always offer cash for the property. They know that their clients choose this route compared to doing it the traditional way of property listing or using real estate agents because the seller needs the money right away.
Some companies though will try to make you wait as they will still take out a loan to pay you with. To get the best cash offer, request cash offers from several companies to make sure you do not end up with the lowest offer. You do not want to accept a cash offer and find out later that the company put it on the market at more than double what they paid you.
Upfront charges
A professional and honest house buying company will absorb all the expenses needed to evaluate your property and they usually deduct these expenses from the offer they give you. If the company tries to get you to shoulder market research, home inspection fees, or any similar costs upfront, beware of them.
Transparent valuation
You will be more comfortable with a company that spells out exactly how it calculates the offer they make. A good company would show you how they arrived at your offer by presenting the "after repair" value of the property minus all costs such as closing, holding, and repair costs as well as an allowable gain for the company.
No pressure to sign
Some companies will immediately send you a sales contract for your signature. Do not be pressured into signing them right away. It is okay to go over the offer and agreement carefully, taking your time to ensure that the agreements and price are reasonable. A good company will often send their representative to you so you could go over with them any further questions you may have. This way, you are able to arrive at an informed decision without undue pressure.
Last-minute contract changes
No, there should be no last-minute contract changes, but some shady companies offer to buy houses for cash, then reduce their offer just before finalizing negotiations. To protect yourself, always ask for your own copy of the company's valuation report, including the amount of their offer so you are sure that their offer is genuine. If the company refuses to provide you with their documented report, think twice about moving forward with them.
Closing on your terms
A professional house buying company will close the arrangement on your terms. Never allow a house buying company to dictate the closing date.
Entrusting your property to a house buying company, that will give you a fair valuation on it and handles the purchase professionally, is important for your peace of mind. Just keep all these factors in mind and do proper research on the shortlisted companies, and you should be okay.
Comments on this guide to What to look for when choosing a house buying company article are welcome.
Buying Property
Buying Property Posts
What is the real cost of buying a home
Tips for buying land to build on
How to present your house to potential buyers
Building Articles
Residential Architecture
Comments / photos for the What to look for when choosing a house buying company page welcome